Jayne Eastwood is a Canadian actress and comedian, perhaps best known for playing Anna-Marie Biddlecoff in "Finders Keepers". The actress has been active in the industry for over five decades!
Find out all you need to know about Jayne Eastwood in this biography.
Early Life, Family, Educational Background
Jayne Eastwood, was born on 17 December 1946 under the Sagittarius star sign, in Hoggs Hollow of York Mills Road, Toronto, Ontario Canada, and was raised in the same neighborhood until she became an adult. Jayne Eastwood is of the White Caucasian ethnicity and holds Canadian nationality.
There's no information concerning Jayne Eastwood's parents, or any siblings, except that Jayne was raised as a Catholic and still practises the same religion today, saying 'the black hole of nothingness scares the shit out of me. I need something to hang on to'.
As per her educational background, Jayne attended the Northern Secondary School, a public high school in Toronto. Subsequently, she took a short course at the York Mills Collegiate Institute. However, there's no record of where she actually matriculated from.
Jayne started off as a local painter, this was until a friend of hers invited her to take a role in "Suddenly, Last Summer" a locally produced play.
Her performance caught the attention of a teacher who doubled as an acting agent, and she worked with said agent to land more acting roles, and that was how Jayne made it into the big league.
Career
Film/ Movies
In 1970, Jayne made her acting debut as pregnant Betty in the Canadian Film "Goin' Down the Road", directed by Donald Shebib, and eventually reprised her role in its sequel, "Down The Road Again" in 2011.
While in Toronto, Jayne joined the cast of "Godspell", a musical which played at the Royal Alexandra Theatre between 1972 and 1973.
In 1984, she landed a supporting role in "Finders Keepers" a Canadian comedy produced by CBS and directed by Richard Lester. In the film, she played Anna-Marie Midlecoff, one of the biggest roles of her career so far.
Given her rising fame, Jayne soon started getting invites to audition for both major and minor roles in America's Hollywood. Her first major encounter with Hollywood was when she played Annabelle Porter in "Love at Stake" (1987), an American comedy film directed by John C. Moffitt. Subsequently, she played the role of Judy the waitress in an American Christmas comedy film, "The Santa Clause" (1994).
In the 2000's, Jayne acted in more films, some of which were "Where the Money Is" (2000), "How to Deal" (2003), "Hairspray" (2007), "The Story of Luke" (2012), "Work It" (2020) and "Trigger Point" (2021).
Television Drama
In the same year of 1970, when Jayne starred in her first film, she also made her debut in a TV drama, "That's Show Biz". Next, she played the role of a host in "Summer of '75" (1975).
Jayne was one of the early members of 'The Second City', comedy troupe founded by Paul Sills, Bernie Sahlins and Howard Alk . When they launched their network channel, Second City Television, commonly known as SCTV, Jayne was a semi regular on the various plays that aired on the network, including "Murder at SCTV",  "Memoirs of Anton Chekhov", "Allenscam", among several others.
From 1978 through 1980, she played Gwen Twining alongside Al Waxman, Fiona Reid and Rosemary Radcliffe in "King of Kensington", a Canadian sitcom.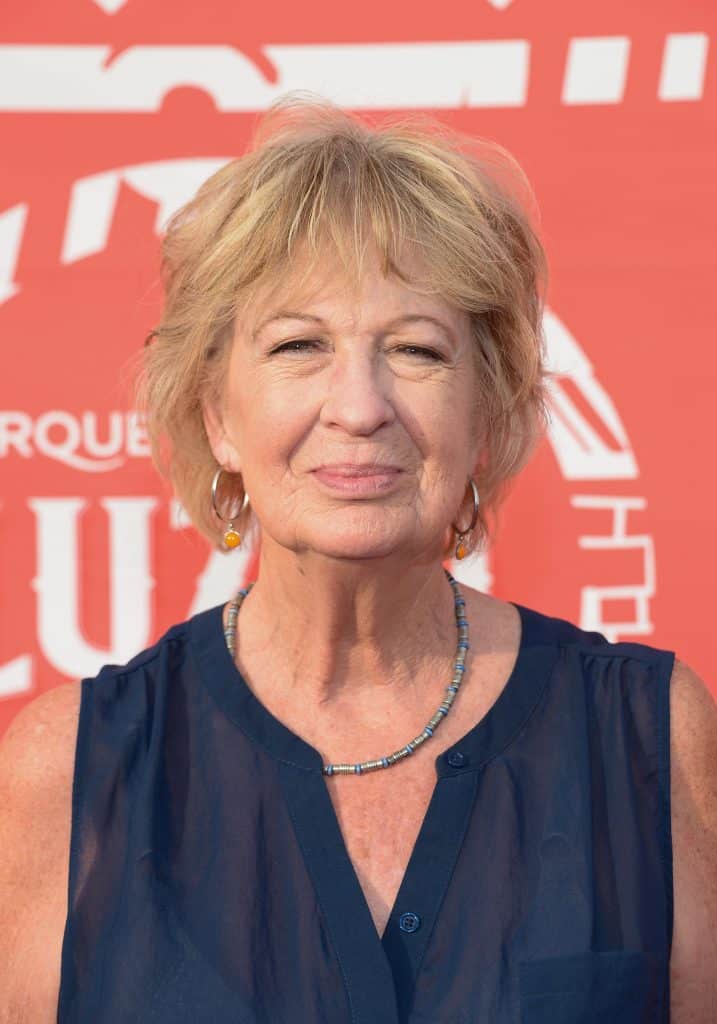 Other significant TV dramas, mostly in the 90s which Eastwood appeared in are "Small Sacrifices" (1989), "Material World" (1990-92), "Noddy" (1998- 2000) and "A Holiday Romance" (1999).
In 2005, she joined the cast of "This is Wonderland" in its second season, playing Ronnie Sacks in the courtroom comedy drama. Next, she played Maxine Blingly in 20 episodes of "Billable Hours" (2006-08), Mrs. Hammond in "Anne of Green Gables: A New Beginning" (2008), Miss Wispinski in "Little Mosque on the Prairie" (2008-11) and Gloria Verrano in "Haven" (2013).
Her most recent TV appearances include "Murdoch Mysteries" (2017), "Star Falls" (2018) and "Hey Lady!" (2020).
Eastwood has also performed in various stage plays produced by Theatre in the Dell, Toronto Arts Productions, Centrestage Company and Toronto Truck Theatre.
Voice Acting
Jayne Eastwood has also contributed her voice to bring various fictional characters to life, including the Birthday and Bedtime Bear in "The Care Bears Family" (1985-88), then during the '90s Mrs Rockchewer in "Neverending Story" (1995), Miss Finchley in "Once a Thief" (1998), Cookie Fish/Joyce in "Bob and Margaret" (1998), and Mrs Dingle in "For Better or For Worse" (2000).
Some other productions she's contributed to are "ALF: The Animated Series" (1987), "Tales from the Cryptkeeper" (1994), "The Busy World of Richard Scarry" (1994-97), "Best Ed" (2008), "Babar and the Adventures of Badou" (2010), "Scaredy Squirrel" (2011), "Cupcake & Dino: General Services" (2018).
In her career, Jayne Eastwood is also credited as Jane Eastwood or Jane Easton.
Awards and Nominations
Jayne Eastwood has been nominated for and has won several awards in the course of her 50-year long career. All awards and nominations which Jayne Eastwood has received so far are listed below:
Genie Award Nominee (1988) for Best Performance by an Actress in a Supporting Role ("Night Friend"- 1988).
Gemini Award Winner (1998) for Best Performance by an Actress in a Featured Supporting Role in a Dramatic Program or Mini-Series ("Dangerous Offender: The Marlene Moore Story- 1996).
Earle Grey Award Winner (1999) for lifetime achievement and contribution to the international profile of Canadian Television.
Gemini Award Nominee (2006) for Best Performance by an Actress in a Featured Supporting Role in a Dramatic Series (This is Wonderland- 2004).
Gemini Award Nominee for Best Ensemble Performance in a Comedy Program or Series (Billable Hours- 2006).
VFCC Award Nominee (2009) for Best Supporting Actress in a Canadian Film (Real Time- 2008).
ACTRA Toronto Award Nominee (2012) for Outstanding Performance (Down the Road Again-2011).
Canadian Screen Award Winner (2019) for Best Supporting Performance, Web Program or Series (The Writers' Block- 2015).
Canadian Screen Award Winner (2021) for Best Lead Performance, Web Program or Series (Hey Lady!- 2020).
ACTRA Toronto Award Nominee (2021)  for Outstanding Female Performance (Hey Lady!- 2020).
Personal Life, Husband and Children
Jayne Eastwood decided early on that she would remain in her home country, despite the glamour associated with working in Hollywood. The actress married popular writer and actor David Flaherty, and they have three children together: Olivia, Alicia and Dave. David Flaherty died on 8 July 2017 at the age of 68, in Toronto.
The actress is in no way related to Clint Eastwood. The fact that they share the same last name is simply a coincidence.
Jayne Eastwood now lives in Edmonton, Alberta Canada.
Appearance, Clothing Style
The 73-year-old actress is 5ft 6ins (1.68m) tall, and weighs around 132lbs (60kgs). She has greying blonde hair, and hazel eyes.
#Haven's #JayneEastwood is always amazing!
I was so happy to see her again#OrphanBlack pic.twitter.com/tb9ztcXgqP

— Nina's Geeky Corner (@Buffy_Ringer) July 10, 2021
Jayne loves to wear black gowns. When she spends the day with friends and family, she alternates between gowns and pants paired with button-down shirts.
Hobbies, Favorite Things and Interesting Facts
Jayne only accepts scripts for films and commercials if they are honest stories.
Acting is her happy place; she terms herself half-human, half-actor.
She loves working with Renee Zellweger.
Jayne used to be a smoker.
Net Worth and Salary
Jayne Eastwood's primary source of income is acting. Over the years, she has definitely amassed substantial wealth, estimated at close to $1 million as of mid-2021; the value of her home in Edmonton remains undisclosed to the public.