• Phyllis Coates is an American actress and was born in Wichita Falls, Texas USA, on 15 January 1927.
• She is probably best known for her portrayal of Lois Lane in the 1951 action adventure movie "Superman and the Mole-Men".
• She has appeared in close to 150 movies and TV series, including "Adventures of Superman" and "This is Alice".
• She has been married four times and has three children.
• She has an estimated net worth of over $300,000.
Who is Phyllis Coates?
Phyllis Coates was born Gypsie Ann Evarts Stell in Wichita Falls, Texas USA, on 15 January 1927 – her zodiac sign is Capricorn and she holds American nationality. She is an actress who is probably still known best for having portrayed Lois Lane, one of the lead characters in the 1951 action adventure movie "Superman and the Mole-Men", written by Robert Maxwell, directed by Lee Sholem, and which also starred George Reeves and Jeff Corey. It follows Superman fighting creatures that have emerged from a deep oil well.
Early life and education
Phyllis was raised an only child in Wichita Falls by her father Jack Stell and her mother – it's believed that the family was wealthy, although her parents' professions aren't known.
She attended a high school in Wichita Falls at which she became interested in acting, but was still persuaded by her parents to attend college. Some sources claim that Phyllis attended Texas' Odessa High School and that she later matriculated from Hollywood High School after moving to Los Angeles. Upon matriculating in 1945, Phyllis enrolled at the University of California, Los Angeles from which she graduated with a Bachelor of Arts degree in 1949.
Roles in movies
Phyllis has appeared in close to 150 movies and TV series, and we are going to mention some of her most notable performances in this article.
She made her debut film appearance in the 1948 short comedy "So You Want to Be in Politics", and a couple of her favorite roles were in the 1948 musical crime mystery "Smart Girls Don't Talk", thecomedy "A Kiss in the Dark" and the  romantic drama "My Foolish Heart", both in 1949.
One of her first starring roles was in the 1950 western "Outlaws of Texas", which also starred Whip Wilson and Andy Clyde, and follows the US Marshals 'Hungry' Rogers and Tom Yeager as they try to catch the outlaws who robbed a stage. The following year saw Phyllis appear in the western "Nevada Badmen", in which she starred alongside Whip Wilson, and her following lead role came in the western "The Longhorn".
Phyllis was mostly focused on appearing in western movies, and some of her following roles were in the 1952 "The Gunman", the 1952 "Invasion, USA", and the 1953 "Marshal of Cedar Rock". She went on to star alongside the famous actor Jock Mahoney in the 1954 western adventure "Gunfighters of the Northwest", and she then appeared in the 1956 crime drama "Girls in Prison" and the 1957 science fiction horror "I Was a Teenage Frankenstein".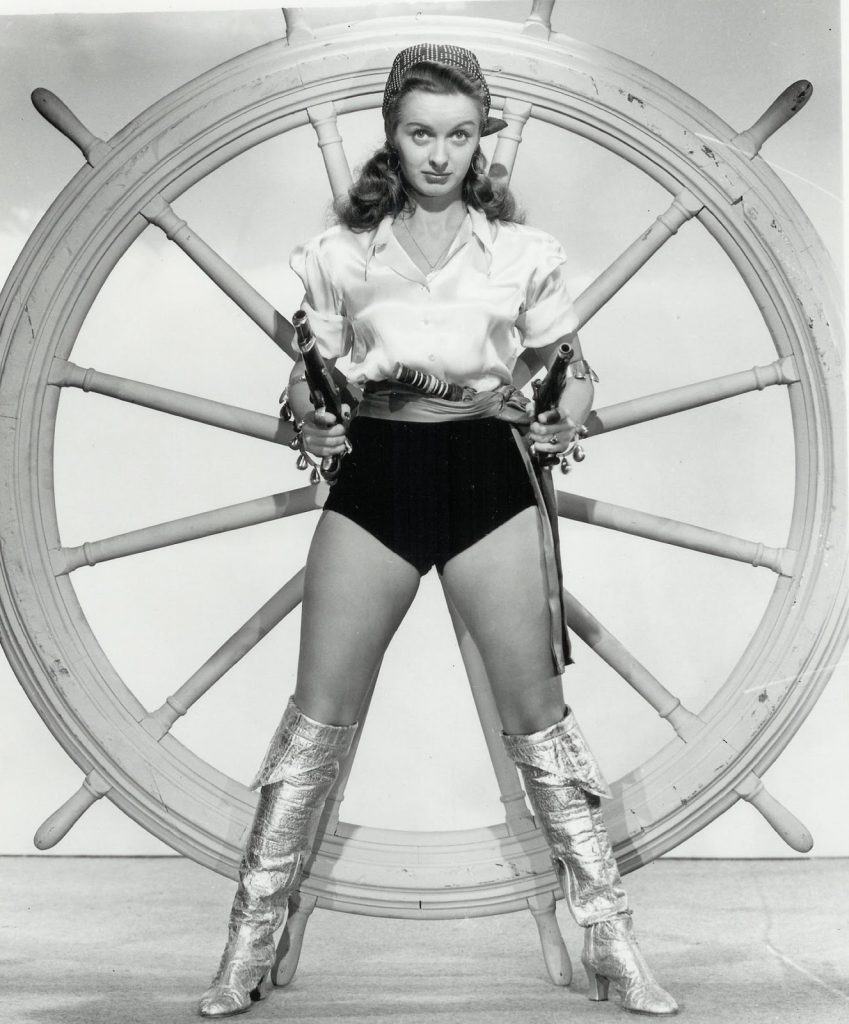 In 1959, Phyllis starred as Dale Marshall in the action adventure science fiction "The Incredible Petrified World" written by John W. Steiner, directed by Jerry Warren, and which also starred John Carradine and Robert Clarke. It follows four adventurers exploring the ocean's depths when their belt cables snap.
Phyllis went on to appear in several other movies, while her three most recent roles have been in the 1989 biographical drama "Goodnight, Sweet Marilyn", the 1991 drama "Mrs Lambert Remembers Love", and the 1996 fantasy comedy "Hollywood: The Movie".
Roles in TV series
Phyllis made her debut TV series appearance in the 1949 episode "The Mummy's Foot" of the drama "Your Show Time", and gained recognition in the following year when cast to portray two characters in four episodes of the western "The Cisco Kid", which starred Duncan Renaldo, Leo Carrillo and Troy Melton – it follows The Cisco Kid and Pancho as they travel the old west fighting injustice.
The series was nominated for one Primetime Emmy Award for Best Children's Show.
In 1952, Phyllis was cast to portray Lois Lane in 24 episodes of the action adventure crime "Adventures of Superman", which starred George Reeves, Noel Neill and Jack Larson, and follows Superman together with his friends as they fight criminals. The series was a big hit and was nominated for four awards winning one – it aired from 1952 to 1958, and in those days, there weren't nearly as many awards as there are today.
Phyllis went on to make a guest appearance in an episode of various series, such as the drama "Your Jeweler's Showcase", the family mystery comedy "The Abbott and Costello Show" which was a huge hit, and the action adventure drama "Terry and the Pirates".
In 1954, she was cast to star as Gloria in the comedy "The Duke", but which failed to attract any attention, and in 1955 she portrayed a supporting character in the comedy "Professional Father". She was cast in another lead role in 1958, as Clarissa Holliday in the comedy "This is Alice", which also starred Patty Ann Gerrity and Tommy Farrell, and follows a nine-year old Alice Holliday living in River Glen in Georgia.
Phyllis went on to appear in many other TV series, and three of her most recent roles have been in the 1994 episode "The House of Luthor" of the adventure comedy "Lois & Clark: The New Adventures of Superman", two 1994 episodes of the western family drama "Dr. Quinn, Medicine Woman", and then 23 years later, in the 2017 episode "Western Union" of the western "The Forsaken Westerns".
Other credits
Phyllis received acknowledgment (special thanks) for the 1988 documentary comedy movie "Superman 50th Anniversary".
She provided archival material for the 2011 documentary movie "Laurel & Hardy: Their Lives and Magic", in which she also made an uncredited appearance.
She has also appeared in various documentaries, including the 1998 series "E! Mysteries & Scandals", the 2002 film "Added Attractions: The Hollywood Shorts Story", and the 2010 film "The Last First Comic".
Love life and spouse
Phyllis has been married four times. On 28 March 1948, she exchanged vows with Richard L. Bare, the late American film director and producer perhaps still remembered for the work he did on the series of short movies "Joe McDoakes" from 1942 to 1956.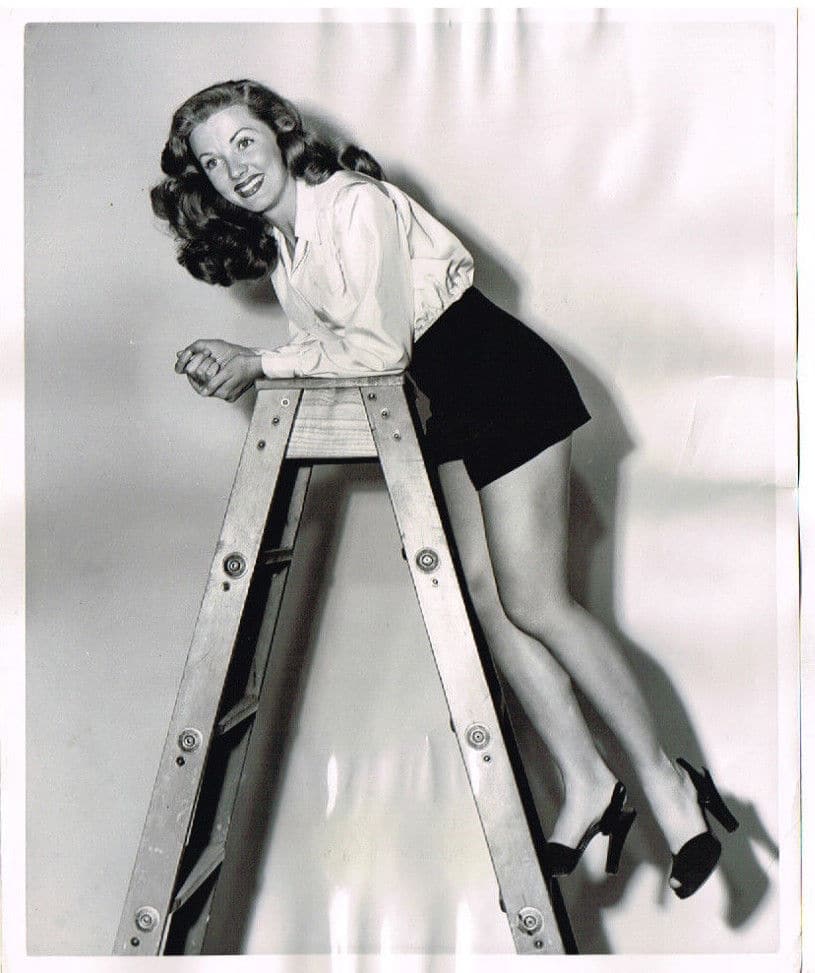 However, they were married for less than a year before they divorced for unknown reasons on 11 January 1949. A year after that, on 23 January 1950, Phyllis married jazz pianist Robert Nelms, and gave birth to their daughter in the same year, but on 1 October 1953, the two divorced for unknown reasons. On 27 August 1955, Phyllis married Norman Tokar, the late film writer, director and producer, who is perhaps still remembered for having directed many episodes of the hit sitcom "Leave It to Beaver". She gave birth to their son in 1957, but they divorced on 2 May 1960.
On 3 October 1962, Phyllis married her fourth husband Dr. Howard Irving Press – she gave birth to their daughter, but the two divorced in 1986. Since then, Phyllis hasn't spoken about any men she might have dated, or married!
It's known that she was in a relationship with the film director Jerry Warren sometime in the early '50s. It was Jerry who convinced Phyllis to appear in his movie "The Incredible Petrified World", promising her that it wouldn't air in California, however, the movie was shown in California, and because it was so bad, Phyllis was told by a studio executive at Columbia that they wouldn't work with her anymore – she wasn't even paid for her role in the movie.
As of February 2021, Phyllis appears to be single, has been married four times, and has three children.
Hobbies and other interests
Phyllis has been a fan of theatre since a very early age, and at the beginning of her career she appeared in several plays performed at Earl Carroll Theatre. In 1946, she went touring with the United Service Organizations Inc. production of the play "Anything Goes".
Phyllis likes acting because it's not predictable, and not entirely scripted as some people believe. Evidence of this was when she was punched unconscious during the shooting of the episode "Night of Terror" of the series "Adventures of Superman" – the incident can be seen in the episode, as there wasn't time to reshoot it.
Phyllis has always enjoyed working with charity organizations, especially those which aim to help underprivileged children.
Although she rarely travels nowadays, she was once very interested in exploring the world, and has been to nearly all US states and various European countries, including England, France and Germany.
Age, body and net worth
Phyllis' age is 94. She has long blonde hair and brown eyes, her height is 5ft 4ins (1.63m) and she weighs around 120lbs (55kgs).
As of February 2021, her net worth has been estimated at over $300,000.