Alexandre De Meyer:
• Born in 1980 in Vairon, France
• Artistic and graphic designer
• Ex-husband of American reality TV star Danielle Colby
• Has worked as a 3D Graphic Designer, freelancer and store manager
• Currently works as an illustrator and graphic designer
Who is Alexandre De Meyer?
Alexandre De Meyer was born in Vairon, France, but has kept his date of birth hidden from the media's attention, although his birth year is believed to be 1980 – his zodiac sign is believed to be Gemini, and he holds French nationality. He is an artist and a graphic designer who might be known best for being the ex-husband of American reality TV star Danielle Colby.
Childhood and education
Alexandre was raised in Vairon, but has kept the details of any siblings and parents hidden, however, it's believed that he was raised in a wealthy family.
He became interested in drawing and painting at a very early age, and soon found that he was talented. His parents found an artist to serve as his tutor, and during his high school days, Alexandre was steadily transitioning to graphic design. He was also physically active at high school, as he played soccer and tennis, two of the most popular sports in France, and upon matriculation in 2000, he enrolled at Ecole Superieure D'Infographie ARIES from which he graduated with a degree in graphics and multimedia design in 2002.
Career as a graphic designer
Alexandre launched his career in September 2002 when he joined Kineka, becoming their 3D Graphic Designer and being in charge of creating 3D environments and animations, print and layout editions, and creating logos. He stayed with Kineka for over four years until February 2007.
Alexandre then worked mostly as a freelancer until January 2011, when he joined Going Blind, being in charge of printing posters, pictures and postcards – he quit after a year and two months to join 4 Miles 2 Memphis (his ex-wife's clothing store) as their store manager. During this time Alexandre created the store's online store and maintained it, came up with methods for ordering and shipping, and was also in charge of designing packaging for orders.
Since December 2016, he has been working at RODEO 3D / NINE LIVES as their illustrator, graphic designer and screenprinter – he mostly works in programs such as Photoshop, InDesign and Illustrator, mostly creating identities, and T-shirt designs for clothing companies and posters.
Alexandre is a recognized artist whose work could have been seen in various art galleries around France.
Love life and marriage with Danielle Colby
Alexandre is quite secretive when it comes to his love life, but it's known that he was married to Danielle Colby.
The two exchanged vows in a private ceremony attended by their closest friends and family in 2015 two years after they started dating – rumors have it that they had known each other since a very early age. In 2018, Danielle announced that they had separated, while their divorce was finalized a couple of months later– neither of the two have talked about the reasons behind their divorce. Since then, Danielle has been seen on various occasions spending time with her new boyfriend, Jeremy Scheuch.
Alexandre hasn't talked about any women he might have dated since his divorce from Danielle, and as of December 2020, he is single, was once married and doesn't have children.
Hobbies and other interests
Alexandre is a huge pet-lover, and he and his ex-wife often wrote on social media networks about their pet dogs and cats, and urged people to adopt animals rather than to buy them – one time when the two vacationed together in Puerto Rico, they brought back home several pets they found in the streets.
He is keen on travelling, and has been all around France as well as to various other European countries such as England, Germany and Italy – he has also been to the US on a number of occasions, and spent some time living in Chicago, Illinois.
Alexandre likes to watch movies in his spare time, and his favorite actors and actresses are Dwayne 'The Rock' Johnson, Will Smith and Natalie Portman, while a couple of his favorite movies are "Jumanji", "I Am Legend" and "V for Vendetta".
Age, height and net worth
Alexander's age is believed to be around 40. He has brown eyes, short brown hair and a long brown beard. His height is 5ft 11ins (1.8m) and he weighs around 170lbs (77kgs). As of December 2020, his net worth has been estimated at over $500,000, while Danielle's net worth has been estimated at over $1.5 million.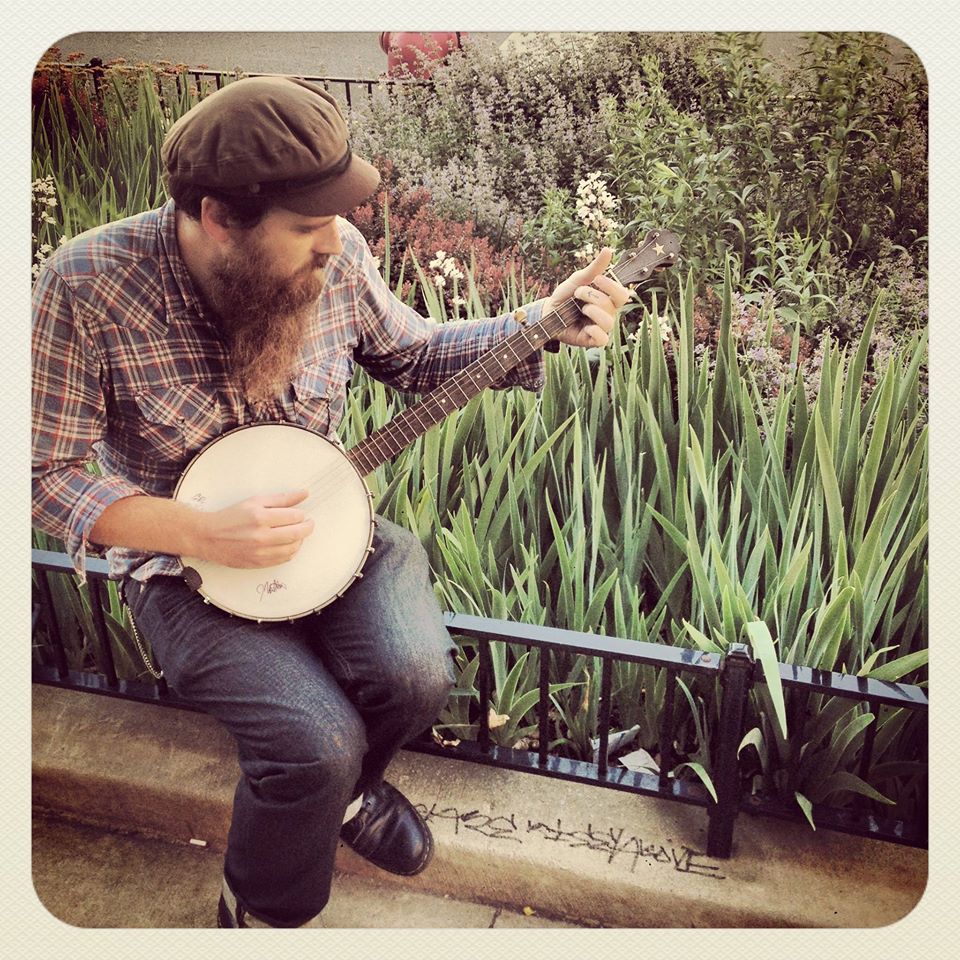 Who is Danielle Colby?
Danielle Colby was born in Davenport, Iowa USA, on 3 December 1975 – her zodiac sign is Sagittarius and she holds American nationality. She is a reality TV personality, burlesque dancer, office manager of an antique shop and the owner of her own clothing store, while she's perhaps known best for her appearance in the reality documentary show "American Pickers", which has been airing since 2010. The series was created by Mike Wolfe who also stars in it alongside Danielle and Frank Fritz, and it follows Mike and Frank who, with the help of Danielle, find antique bargains all around the US.
Danielle was raised in Davenport alongside her older sister, Carbomb Betty by their mother Sue Colby, who was a Jehovah's Witnesses – Danielle hasn't talked about her father, and it's believed that he wasn't around as she was growing up. She was dreaming about becoming a famous singer or actress while attending elementary school, but then started dancing and decided she would one day turn professional. She was also a very good roller skater, and competed with her own team, the Big Mouth Mickies for three years, before suffering an injury.
Danielle's family moved to Chicago when she was in her teens, and they once together attended a burlesque performance by Margaret Cho, an American stand-up comedian and actress, and the American exotic dancer Satan's Angel. After returning to Iowa, Danielle started taking burlesque dancing classes, and founded her own troupe Burlesque Le Moustache with eight other people – in 2014, she founded her own burlesque academy Dannie Diesel's Bump 'n' Grind Academy.
Danielle was married before meeting Alexandre. She exchanged vows with the British man Robert Strong sometime in the '90s, and gave birth to their two children, however, they divorced in 2004 – Danielle has talked about her divorce on TV, claiming that her newfound TV fame was a lot for Robert to deal with, and the two could no longer function together.