Monica Horan:
• Born in Pennsylvania in 1963
• Part Irish descent and Jewish ancestry
• Graduated from Hofstra University in 1984
• Appeared in various TV shows and films
• Married to Phillip Rosenthal with two children
Monica Horan has been part of CBS Network's "Everybody Loves Raymond" sitcom's recurring cast from its first to its seventh seasons, and has caught the public eye for her praised role as Amy MacDougall in the long-running TV show.
Age, Zodiac Sign, Education Background
Monica Louise Horan was born in Pennsylvania, USA, on 29 January 1963, which makes her zodiac sign Aquarius and her age 58 years as of 2021. Her father was Robert J. Horan, who worked as a courthouse officer, and mother Selma Horan, a clerk. She is of the part Irish descent, and Jewish ancestry through her maternal grandfather.
The Darby-born sensation went to Archbishop Prendergast Catholic High School for Girls, and matriculated to Hofstra University, situated in Hempstead, New York, from where she graduated in 1984 with a Theatre Performance degree.
Monica became involved in acting when she was in college, and before she pursued acting full-time, she earned her living as a telephone sales agent for Telecharge firm in the mid '80s. At the same time, she frequently made appearances in off-Broadway theatre productions. While at university, Monica met Phillip Rosenthal, whom she would later on marry.
Career Beginning and Rise to Prominence
When she completed her studies, Monica stayed in New York, where she looked forward to making it big on the screen. Her father was equivocal about her decision at first, but he reluctantly let her follow her dream. She was lucky enough to land several minor roles in stage plays that had small audiences, and eventually landed her first TV role in 1990, when she appeared in one of "L.A.  Law's" episodes, a legal drama series by NBC.
In the year that followed, Monica was spotted in Fox Network's "In Living Colour" comedy sketch TV series, before she made an appearance in 1993's "Coach" series by ABC Network, in which she featured in "The Pioneer Bowl" episode as a nurse. In 1996, the Pennsylvania-born star made an appearance in the "Come Back, Kid" episode of the series "In the House."
Horan rose to prominence in 1997, when she was cast in "Everybody Loves Raymond," as Amy Louise. The show was created by Monica's husband Phillip, who was also its executive producer. She played the role of Amy until 2005 in all 66 episodes of the series.
Monica then took a long break from the screen, and reappeared in 2011 in one of the "Hot in Cleveland" sitcom episodes, and in "The Whole Truth" legal drama's "Lost in Translation" episode in the same year.
Since 2015, the famed actress has made appearances in shows such as "The Adventures of Mr. Clown" (2015), "Pee-wee's Big Holiday" comedy film that was directed by John Lee and aired on Netflix in 2016, and CBS's "The Bold and the Beautiful," in which she played Kieran in six episodes (2016-2019)., and for which Monica was nominated for Outstanding Guest Performer in Drama Series Daytime Emmy Award.
Horan has appeared in many documentary series as well as TV talk shows; she was in "Everybody Loves Raymond: The Last Laugh" special documentary in 2005, then featured in another documentary entitled "TV Land Confidential" in the same year., and later in "I'll Have What Phil's Having" documentary in 2015. When it comes to TV talks, Monica was seen in  "The Oprah Winfrey Show" in 2005, and "Live! with Kelly" in the same year, plus "Entertainment Tonight" in 2014, among others.
Monica is active on various social media platforms, including Instagram, using her account to post photos of herself as well as update her followers about her personal and professional experiences. During her 29th wedding anniversary, she shared a picture of their wedding card and was grateful to Max, Helen, Selma and Bob for ensuring that her wedding was a success, and also extended her thanks to her husband, Phil over the caption.  She is widely followed on Twitter, but is inactive on Facebook. Rosenthal's wife runs a website called  SFTP, which is a national campaign supporting efforts to feed "The People" in the coming elections season.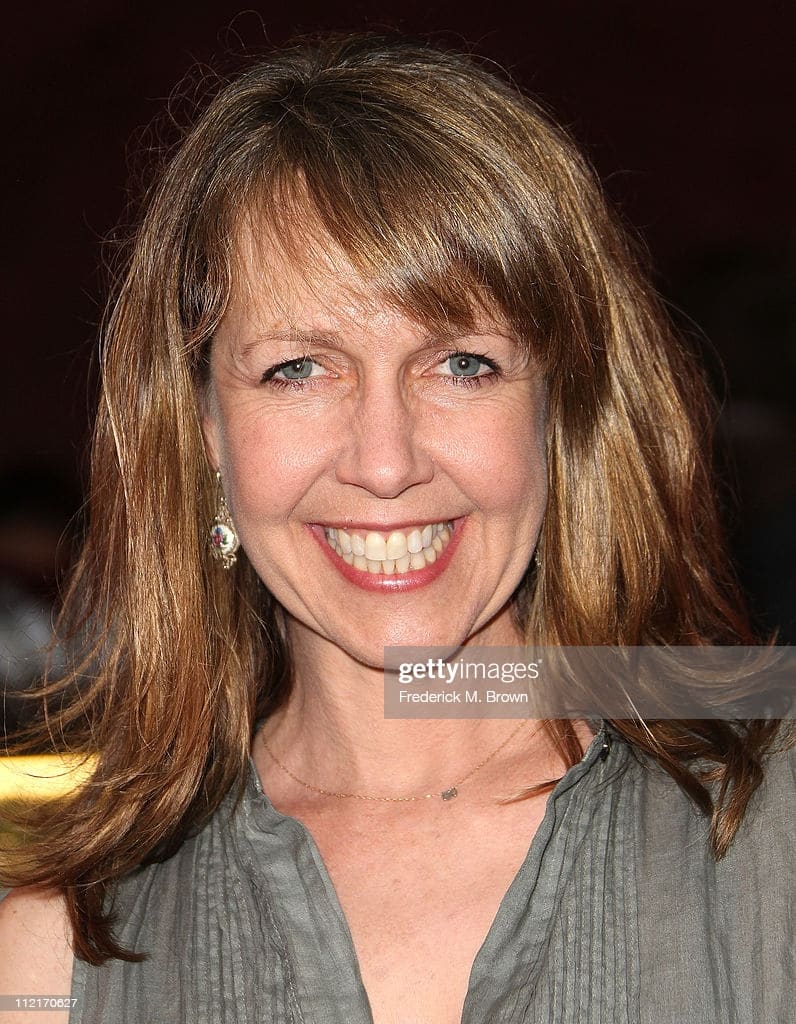 Personal Life
Monica's husband, Rosenthal was born to a Jewish family, and before he wed her, she had to convert to Judaism. The duo tied the knot on 22 April 1990, in a colorful wedding ceremony held at Drexel Hill, Pennsylvania; the duo now share two children together: son Ben and daughter named Lily.
The Rosenthals run the non-profit Rosenthal Family Foundation, which advocates and supports art and education, and funds Hofstra University. In addition, their foundation funds various other organizations including Homeboy Industries, City Year, The Students First Foundation, Oakwood School, and UCLA Foundation.
Some of the arts organizations funded by their agency include Upper Darby Arts Education Foundation, LA Philharmonic, Versa Style Dance Forum, Inner City Arts, Young Storytellers Foundation among others. Monica's charitable family funds synagogues based in Los Angeles, such as Temple Israel of Hollywood and Chabad of Greater Los Feliz. In the past, the Rosenthals donated $1 million to the Chicago-based non-profit organization called Obama Foundation.
As of 2021, Monica Horan lives in Burbank, Los Angeles together with her family.
Body Measurements
Monica is 5ft 6ins (1.68m) tall and weighs approximately 128lbs (58kg).
She has hazel blue eyes and her long hair is blonde. The Pennsylvania-born sensation's vital statistics are 33-25-35.
Net Worth
Apart from her thriving career in the entertainment industry, Monica collects some of her earnings from her brand of Yeezy Sneakers. She reputedly receives a salary of around $220,000 for every episode of "Everybody Loves Raymond", and so according to sources, the accomplished actress's net worth is close to $20 million as of mid-2021.
Who is Monica Horan's Husband, Phillip Rosenthal
Phil Rosenthal was born under the Aquarius zodiac sign on 27 January 1960, in Queens, New York City, USA, which makes him 61 years old as of 2021.
He was born to Helen and Max Rosenthal, and attended Clarkstown High school before matriculating to Hofstra University.
Phil began  his career in 1980 and has since contributed to many movies and TV shows, including producing "Everybody Loves Raymond," acting in "The Simpsons Movie," "Curb your Enthusiasm," "Spanglish," among others, and has bagged many awards as a writer and producer, including a few Emmy Awards.
The 5ft 10ins (1.78 m) tall actor weighs approximately 172lbs (78kgs) and has blue eyes and grey hair.  As of 2021, Rosenthal has an impressive net worth of approximately $200 million.