Who is Brandon Hatmaker?
Brandon Hatmaker was born in Colorado USA, on 15 July 1972 – his zodiac sign is Cancer and he holds American nationality. He is an author and pastor, who might be known best for being the husband of Jen Hatmaker, a famous American author, TV presenter and speaker.
Early life and education
Brandon was raised in Colorado, but is very secretive when it comes to his personal matters,  so nothing about his parents and siblings is known. It's believed that Brandon's father was also a pastor.
He grew up being interested in various things, but growing up in a strict religious family, for Brandon wasn't allowed to do many things.
He attended a local high school, and went to church with his family every Sunday, which eventually got him interested in becoming a pastor. Brandon matriculated in 1990, and then enrolled at Oklahoma Baptist University from which he graduated with a Bachelor of Arts degree in 1995.
Brandon's career
Not long after graduation, Brandon joined the Austin New Church, his family's church, as their new pastor.
In October 2010, he signed a contract with Harper Collins College Publs and published his first book "Barefoot Church: Serving the Least in a Consumer Culture" in 2012. The book shows ways in which individuals or even entire churches could help the poor and their neighborhoods.
Brandon published his second book "A Mile Wide: Trading a Shallow Religion for a Deeper Faith" in 2016, and it follows the progress of Christianity, and how the religion keeps up with the changes in the world.
In October 2012, Brandon and his wife were invited to join the HGTV network, and in 2014 they went on to host their own reality TV show "My Big Family Renovation". It aired eight episodes, and follows Brandon and his wife Jen as they try to restore a 100-year-old farmhouse on the outskirts of Austin. Brandon also served as the guest judge on the reality TV show "Brother vs. Brother", which follows two brothers who create teams of people of various skills such as designers and contractors, and then compete to see which team can do a specific job better.
Brandon has also appeared in the reality series "Tiny House Arrest".
In May 2015, Brandon and his wife co-founded the charity organization Legacy Collective, and Brandon became a member of its Advisory Board and a managing partner. He has since been holding his position there.
Love life and marriage with Jen Hatmaker
Brandon met Jen Hatmaker in August 1992 while they were both attending Oklahoma Baptist University. He was attracted to Jen for over a month before he decided to pretend to be in need of another fork at the university's cafeteria, and thus ran into Jen in the line. After several attempts to ask her out on a date, Jen eventually accepted, and the two exchanged vows in front of their wide circle of friends and family members on 30 December 1993.
After the wedding, the two started living together in Oklahoma before moving a couple of times to Kansas and Missouri, while they eventually settled in Austin. Jen gave birth to their three children Sydney, Caleb and Gavin, and she and Brandon adopted an Ethiopian boy and girl Ben and Remy in 2015.
After learning that one of their daughters was lesbian, Brandon and Jen decided to support her, and also became supporters of the LGBT community. This backfired because they are both an important part of the Christian community, and in October 2016, LifeWay Christian Resources stopped selling Jen's books. Since then, Jen has been threatened with death over the 'phone and on the internet, and she and her husband are occasionally harassed by the people of Buda, Texas, where they live today.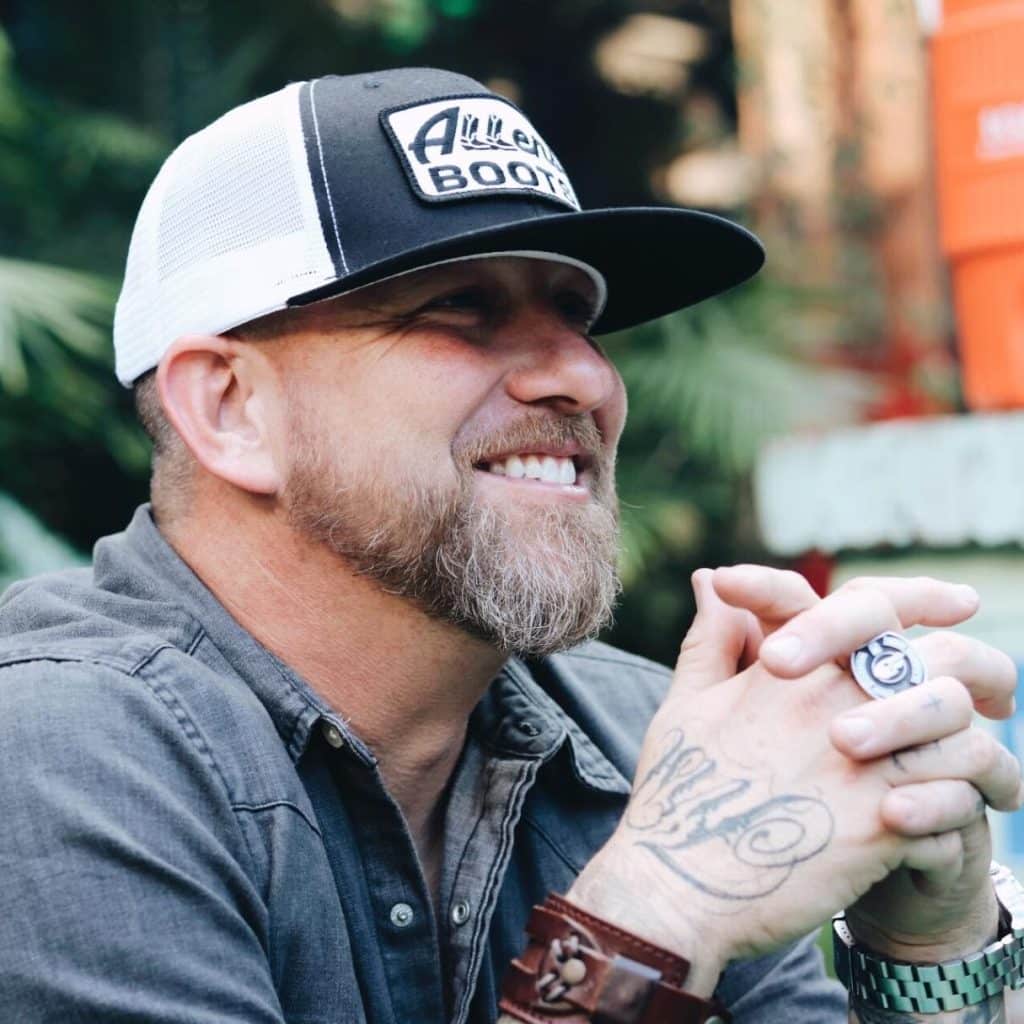 Jen revealed in 2020 that she and Brandon filed for divorce on 21 August, and that it was 'completely unexpected'. It is widely believed that Brandon has fallen in love with another woman.
As of January 2021, Brandon is divorcing his wife of 27 years Jen Hatmaker – they have three biological and two adopted children.
Hobbies and other interests
Brandon likes fast cars but might be even more interested in fast motorcycles, as he's the owner of a Harley Davidson, and has recently uploaded a picture featuring himself and his son riding their motorcycles together. Brandon recently had an accident when he came off his bike, but his helmet saved him from any injuries.
Brandon is a dog-lover, and has a pet dog which can be seen featured in some of his Instagram pictures and videos. His favorite animals are horses.
He likes to listen to music, and his favorite performer is Johnny Cash of whom he has a big painting in his living room.
In his spare time, Brandon enjoys watching movies starring his favorite actors and actresses Robert Duvall, Michael Caine and Jennifer Stone, such as "Secondhand Lions", "The Dark Knight" and "Santa Girl".
Age, height and net worth
Brandon's age is 48. He is bald and has blue eyes, his height is 6ft 1in (1.85m) and he weighs around 178lbs (81kgs). As of January 2021, his net worth has been estimated at over $200,000, while his wife's net worth is reputedly over $1.5 million.
Who is Jen Hatmaker?
Jennifer 'Jen' Hatmaker (nee King) was born in Kansas, USA, on 7 August 1974 – her zodiac sign is Leo and she holds American nationality. She might be known best for the books she has written on and for Christianity.
Jen has been keeping the details of her early life to herself, but it's known that she was raised in a highly religious family. She was believed to be a successor to Wanda Elizabeth 'Beth' Moore, an American evangelist, teacher of the Word of Faith Bible and an author. Her father's name is Larry while her mother is Janna. Jen attended a local high school from which she matriculated in 1992, while she graduated from Oklahoma Baptist University in 1996.
Her first book "Ms. Understood: Rebuilding the Feminine Equation", was published in 2008, and was followed by her second book "Out of the Spin Cycle: Devotions to Lighten Your Mother Load" in 2010. In 2012, Jen published "7: An Experimental Mutiny Against Excess", and as her books became somewhat popular within the Christian community, she published three in 2014: "Make Over: Revitalizing the Many Roles You Fill", "Tune In: Hearing God's Voice Through the Static" and "Interrupted: When Jesus Wrecks Your Comfortable Christianity".
Jen has published four other books, with her latest being in 2020 – "7: An Experimental Mutiny Against Excess Updated and Revised Edition".