• Danika Yarosh is an American actress and dancer known for her roles in "Heroes", "Jack Reacher: Never Go Back", and "The Miracle Season".
• She was born in Morriston, New Jersey and is of Ukrainian, Russian, Danish, and Swedish descent.
• Danika has won medals in dance events and figure skating, and has won a Young Artist Award for her guest starring role in "1600 Penn".
• She is a private celebrity who is currently single and has a net worth of $500,000.
• Danika enjoys dancing, figure skating, playing the violin and drums, boxing, horseback riding, and motorcycling, and is a travel enthusiast.
Who is Danika Yarosh?
Danika Yarosh is an American actress and dancer, who is probably best known to the world as Mallina Bennet in the TV series "Heroes", and also as Samantha in the film "Jack Reacher: Never Go Back" (2016), among numerous other roles that she has secured so far in her career.
Age, Early Life, Parents, and Education
Danika Ann Yarosh was born on 1 October 1998 under the Libra zodiac sign, in Morriston, New Jersey USA, to Victor and Linda Yarosh. Of Ukrainian, Russian, Danish and Swedish ancestry, Danika is the third of four siblings and has an older brother Erik, a younger brother Peter, and an older sister Amanda, who is also an actress and perhaps best known as Ingrid in the film "Project Almanac".
Their father, Victor was a member of the US Air Force.
Career Beginnings
Danika made her acting debut at just four years of age – the sci-fi horror comedy film "The Stepford Wives" was shooting in her hometown, and young Danika was cast in a minor role in the film, sharing the screen with such stars as Nicole Kidman, Bette Midler and Matthew Broderick, among others. This sparked her interest in acting and dancing as well, and she started attending acting and dance lessons. She would later enroll at a college to study biology, but never finished, as she became fully focused on her acting career.
At the age of 10, she won the role of ballet dancer Karen in the Broadway production of the play "Billy Elliot", performed at the Imperial Theatre. After this, she moved to Los Angeles with her mother, where she started by appearing in television commercials, and minor roles in TV series. However, she also competed in dance events and figure skating, winning a number of medals.
In 2011, Danika played Madison in the television movie "A Christmas Wedding Tail", while the next year portraying Ashlee Simmons in the television thriller movie "Retribution", starring Cynthia Watros, Brian Krause, and Frances Fisher.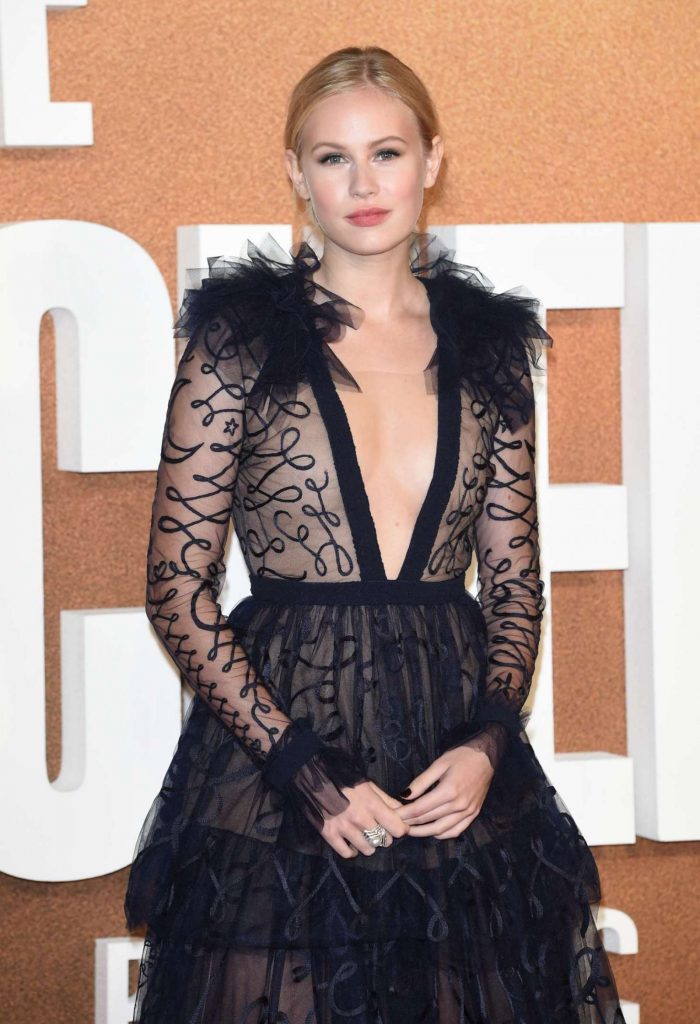 The same year, Danika appeared in the biopic film about CK Williams entitled "The Color of Time", starring James Franco, Mila Kunis and Jessica Chastain. Furthermore, in 2013 she guest-starred in the TV series "1600 Penn", which won her a Young Artist Award in the category for Best Performance in a TV Series – Guest Starring Young Actress 14-16.
Rise to Prominence
Gradually Danika was becoming more popular, and in 2013 she was selected for her first recurring role, as Olivia in the TV comedy-drama series "See Dad Run", with Scott Baio, Alanna Ubach, Jackson Brundage and Ryan Whitney as the main stars of the series.
She appeared in nine episodes through 2015, while in 2014 she secured the role of Holly Herkimer in the TV comedy-drama series "Shameless", appearing in 11 episodes until 2015, which earned her a Young Artist Award nomination in the category Best Performance in a TV Series – Recurring Young Actress.
Danika continued with successful roles, first as Malina Bennet in the TV mini-series "Heroes Reborn" (2015-2016), the spin-off from the popular series "Heroes", while in 2016 Danika was selected for the part of Samantha in the crime action-thriller film "Jack Reacher: Never Go Back", starring Tom Cruise, Cobie Smulders and Aldis Hodge.
The following year she guest-starred in the TV crime-procedural drama "Chicago P.D." (2017), then in 2018, she was Caroline Found in the drama film "The Miracle Season", with Helen Hunt, William Hurt and Erin Moriarty in the lead roles. The same year, she appeared in the thriller crime-drama film "Back Roads", and in 2019 Danika played Kelen Stewart in the TV series "The Purge". Furthermore, in the same year Danika co-starred in the mystery-thriller film "Deadly Switch", next to Hayley McLaughlin and Dylan Walsh, and also began portraying Brooke Osmond in the TV drama series "Greenhouse Series" (2019-2020), appearing in 16 episodes of the popular TV series.
Most recently, Danika reprised her role of Holly Herkimer in the spin-off "Shameless Hall of Shame", and is working on the thriller film "13 Steps", in which she will star with Tony Todd and Matt Lanter. The film is currently in pre-production, and is awaiting its release date.
Personal Life, Dating, Boyfriend, Single
In regards to her personal life, Danika is a rather private and mysterious celebrity. She has never talked about her personal endeavors, and for now, according to sources she remains single, and solely focused on her budding career.
Net Worth
As of mid-2021, Danika Yarosh's net worth has been estimated to be around $500,000, earned through her successful career as an actress, during which she's appeared in more than 25 film and TV titles.
Appearance and Vital Statistics
This young prominent actress has blonde hair and blue eyes. She stands at a height of 5ft 6ins (1.68m), weighs approximately 110lbs (50kgs), with vital statistics of 31-27-31, bra size 36B, while her shoe size is 6.
Hobbies, Interests, Facts
This young actress has a number of other interests and hobbies. She is an avid dancer and figure skater, and has also showcased her musical talents playing the violin and drums, while her sports activities include boxing, field hockey, volleyball, and lacrosse, among other interests.
Danika is very close with her family, especially her sister Amanda, and often shares pictures of the two on her official Instagram page.
She is quite fond of animals has a pet dog, and has collaborated with a number of animal rescue centers and shelters, and while she also loves horses and enjoys horseback riding.
Danika is also a motorsports enthusiast and owns a motorcycle that she often rides. She is very proud of her motorcycling skills and often shares pictures of her bike travels on Instagram.
Moreover, Danika is a travel enthusiast and has visited a number of places throughout the US, including the magical Sedona, Arizona, and its Devil Bridge, but has also traveled across the world, visiting countries such as Israel, among many other places.