• Born in Jackson, Mississippi USA in 1971; holds American nationality
• Best known for her portrayal of Marissa Morgan in the crime comedy series "Bull"
• Attended Mount Hoyoke College and École Supérieure de Commerce de Paris (ESCP) Business School
• Has appeared in around 65 movies & TV series, with her most notable performances being in "Law & Order: Criminal Intent", "One Last Thing", "Love & Other Drugs", & "Blame"
• Has a net worth of over $9 million
Who is Geneva Carr?
Geneva Carr was born in Jackson, Mississippi USA, on 6 May 1971 – her zodiac sign's Taurus and she holds American nationality. She's an actress who's perhaps still known best for her portrayal of one of the lead characters, Marissa Morgan in the crime comedy series "Bull", created by Paul Attanasio and Phil McGraw, and which also stars Michael Weatherly and Freddy Rodriguez. The series has been airing since 2016, and follows Dr. Bull, a psychologist learning how to get close to witnesses, lawyers and jurors; it's been nominated for two awards.
Early life and education
Geneva was raised in Jackson alongside her brothers Joseph and George II, by their mother Phyllis and their father George.
She attended a local high school, at which she appeared in a couple of plays, but wasn't at that time planning to pursue an acting career. Geneva was physically active, as she played several sports including tennis and soccer, and upon matriculating in 1989, she enrolled at Mount Hoyoke College planning to study banking. She graduated with a Bachelor's degree in 1993, and then moved to Paris, France to study at École Supérieure de Commerce de Paris (ESCP) Business School, from which she graduated with a Master of Business Administration degree in 1995.
Geneva then moved to New York, and began taking acting lesson at the Actors Studio; while trying to launch her acting career, she supported herself by working as a waitress.
Roles in TV series
Geneva has now been credited with appearing in around 65 movies and TV series, and we're about to mention some of her most notable performances in this article.
She made her debut TV series appearance in the 1997 episode "The Thirty Year Itch" of the comedy "Spin City", and the following years saw her appear in an episode or two of several series, such as the musical comedy "Chappelle's Show", the action crime drama "Third Watch", and the mystery crime drama "Jonny Zero".
Geneva gained recognition in 2003, when cast to portray the supporting character Faith Yancy in the mystery crime drama "Law & Order: Criminal Intent", appearing in seven episodes over the following six years.
She was then invited to make a guest appearance in the episode "Reality Bites" of another mystery crime drama "Law & Order", and in the episode "Unhappy Birthday" of the comedy "How to Make It in America". In 2011, she was cast to play one of the lead characters Diane Connor in the news comedy "The Onion News Network" and the same year also saw her play the supporting character Pamela Keppler in the hit comedy drama "Rescue Me" created by Peter Tolan and Denis Leary ,while Denis also starred in it alongside Michael Lombardi and Steven Pasquale. It follows the life of Tommy Gavin who's working as a firefighter, and is afraid of seeing his former wife with her new boyfriend; the series won eight of the 36 awards it was nominated for, including a Golden Globe.
A couple of Geneva's following roles were in the episode "Critical" of the action crime drama "Person of Interest", the episode "Déjà vu All Over Again" of the mystery crime drama "Elementary", and the episode "Devil in the Details" of the fantasy comedy "Your Pretty Face Is Going to Hell".
Apart from "Bull", her most recent appearance in a TV series has been her portrayal of Pam Baker in the 2015 episode "Patrimonial Burden" of the mystery crime drama "Law & Order: Special Victims Unit".
Roles in movies
Geneva made her debut, uncredited film appearance in the 1998 drama "Restaurant", and went on to portray supporting characters in several mediocre movies, such as the 2001 comedy "The 3 Little Wolves", the 2004 comedy "Neurotica", and the 2005 comedy "Charlie's Party".
She gained recognition later in 2005 when cast to play The Hospital Administrator in the comedy drama "One Last Thing" written by Barry Stringfellow, directed by Alex Steyermark, and which starred Michael Angarano, Sunny Mabrey and Cynthia Nixon. The movie follows a rather strange last request of a young man suffering from a terminal illness. In 2009, she appeared in the hit romantic comedy "It's Complicated", written and directed by Nancy Meyers, and which starred the famous actors Steve Martin, Alec Baldwin and Meryl Streep. It follows a divorced couple who meet at their son's college graduation and start dating again, although the man's married to another woman. The movie won eight of the 23 awards it was nominated for, including three Golden Globes.
In 2010, Geneva played a supporting character in another critically acclaimed movie: the romantic comedy drama "Love & Other Drugs". It starred the famous actor and actress Jake Gyllenhaal and Anne Hathaway, and follows a relationship between a womanizer and a girl struggling with Parkinson's disease. The movie won one of the six awards it was nominated for, including two Golden Globes.
A couple of Geneva's following roles were in the 2011 fantasy horror "The Melancholy Fantastic", the 2012 comedy "Alter Egos", and the 2015 science fiction drama "Creative Control". In 2017, she was cast to star as Mrs Howell in the drama "Blame", written and directed by Quinn Shephard, and which also starred Chris Messina, Tate Donovan and Trieste Kelly Dunn.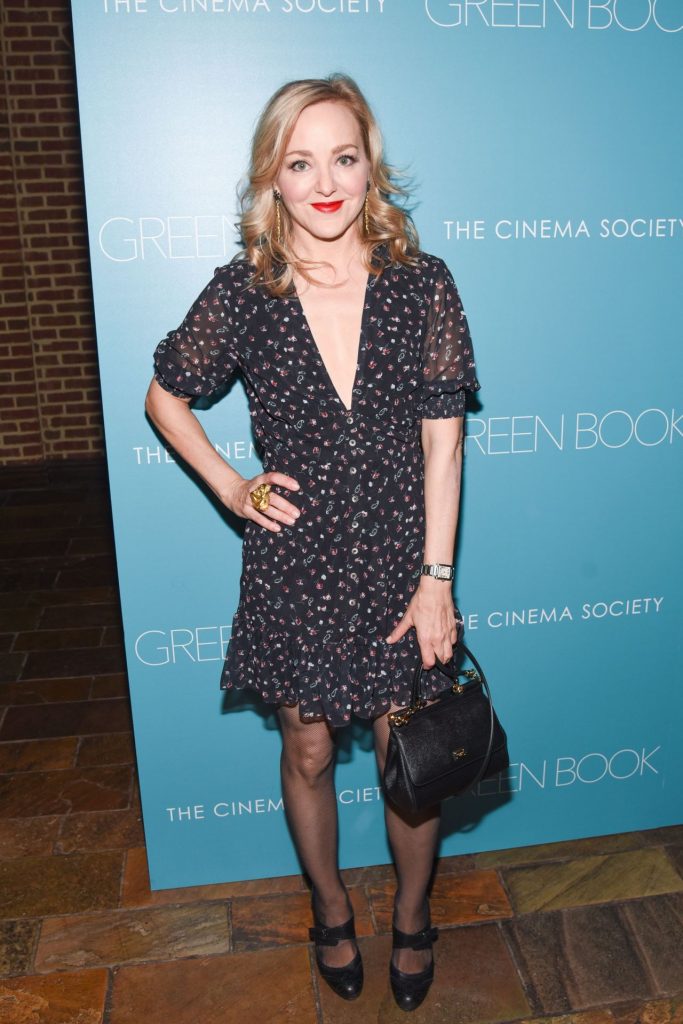 It follows the relationship between a student and his drama teacher, and the series was nominated for six awards, winning two.
Three of Geneva's most recent roles in movies have been in the 2017 critically acclaimed drama "Wonder Wheel", written and directed by Woody Allen and which starred Justin Timberlake; the 2019 drama "All the Little Things We Kill" which failed to attract any attention, and the 2020 short drama "Karma" in which she starred as Dr. Green. Geneva is currently shooting as the lead character for the upcoming comedy "Can't Let It Go".
She has also appeared in various plays, and for her performance in the 2015 Broadway play "Hand to God", Geneva was nominated for a Tony Award for Best Actress in a Play.
Obviously a VERY dramatic episode of @BullCBS tonight. I mean, those faces… https://t.co/PUTwABa0bj

— Geneva Carr (@Go_Carr_Go) January 18, 2021
Other credits
In 2006, Geneva voiced Mom in the video game "Bully", and in 2011 she voiced several radio voices in the video game "Saints Row: The Third".
In 2015, she appeared in the documentary TV special "The 69th Annual Tony Awards".
Geneva has been invited to make a guest appearance in various talk-shows, such as "Celebrity Page", "The Kitchen" and "Entertainment Tonight".
Private life and husband
Geneva prefers to keep the details of her love life to herself, but it's known that she was a married woman.
On 26 June 2014, she exchanged vows with Yuji Yamazaki, who's an architect and the owner of his own company Yuji Yamazaki Architecture PLLC located in New York City. The two haven't disclosed the date or the circumstances under which they met, but it's widely believed that it was on a blind date sometime in the early 2010s. Geneva and Yuji were only married for around a year and a half before divorcing on 27 December 2015, for unknown reasons.
She hasn't spoken about any other men she has perhaps been with, but there are rumors circulating the internet that Geneva's currently seeing someone, however, these haven't been confirmed. As of March 2021, she seems to be single, was once married and doesn't have children.
Hobbies and other interests
Geneva has been into learning languages since a very early age. and is today fluent in French and can understand German. She's also learned sign language.
She's a cat-lover, and her pet Burmese cat Eartha Kitty can be seen featured in many of her Instagram pictures. Geneva also has another cat – Hoffman – Eartha's half-brother.
She enjoys tasting various cuisines and kinds of wine, and Geneva can't imagine a gathering of friends without dark chocolate and some dry champagne or good wine.
She's keen on travelling, and has been all around the US to shoot for her movies and TV series while she's also been to various European countries, including England, Italy and Germany.
Geneva has her own favorite actors and actresses, some of whom are Anthony Hopkins, the late Robin Williams, and Meryl Streep – some of her favorite movies are "The Silence of the Lambs", "Good Morning, Vietnam", and "Kramer vs. Kramer".
Age, measurements and net worth
Geneva's age is 49. She has long blonde hair and green eyes, her height is 5ft 3ins (1.6m) and she weighs around 115lbs (52kgs).
As of March 2021, her net worth has been estimated at over $9 million.