• Lori Singer is an actor and acclaimed cellist known for her role as Ariel Moore in the classic hit "Footloose".
• She is American in citizenship, and of Polish, English, Scottish and German descent.
• She trained classically in cello, enjoys playing rock music, and is an active supporter of the DISHES project for Pediatric AIDS.
• She has an estimated net worth of over $500,000, with a rough monthly estimate of $15,000.
• She stands at 5ft10ins (178cm) tall, with blonde hair and blue eyes.
Who is Lori Singer?
Lori Singer is a prominent actor, and an acclaimed cellist. She is probably best known for her role as Ariel Moore in the classic hit "Footloose".
Early life, family, educational background
Lori Jacqueline Singer was born on 6 November 1967, in Corpus Christi, Texas, USA. She is one of four children of Jacques and Leslie Singer. Lori was born into a musically excellent family – her father Jacques was a violinist, symphony conductor and music educator. While her mother Leslie was a concert pianist and pedagogue.
Lori's siblings and other relatives were born with artistic talents as well. Her fraternal twin brother, Gregory Singer, is the founder and director of the Manhattan Symphonie, and a renowned violinist, pedagogue, conductor and Juilliard graduate. Her elder brother is actor Marc Singer, and she is cousins with the filmmaker, Bryan Singer.
Lori is American in citizenship, and of Polish, English, Scottish and German descent. Her father was born into a Polish Jewish family in Przemysl, Poland, while her mother, on the other hand, is of English, Scottish and distant German ancestry.
When Lori was four years old, their family relocated to Portland, Oregon, where her father worked as the lead conductor of the Portland Symphony Orchestra from 1962 to 1972. There Lori would spend most of her formative years, studying at Lincoln High School, then she majored in music at the prestigious Juilliard Performing Arts School in New York.
Lori is a protégé, as she was the youngest undergraduate student ever accepted by the said institution at fourteen years old. Before that, she had the privilege with her brother Gregory to be in the presence of the famous cellist Yo-Yo Ma, in 1971 at a summer camp in New York City.
She also took acting lessons when she was 17, after being inspired by her brother's success in Hollywood.
Career
After Juilliard: Cellist, Fashion Model
As far as Lori can remember, she always dreamed of becoming a dancer. That would change when she turned 12, and fell in love with cello music so much so that she wanted to study it. After a year of residency in Juilliard, her debut came as a soloist at the Western Washington Symphony. In 1980, she won first prizein the Bergen Philharmonic Competition, and had the opportunity to perform at the Royal Albert Hall and Carnegie Hall.
Lori is known for her ethereal beauty, and this reached the ears of the Elite Model Agency. When she completed her studies at Juilliard, she signed up with the agency and had a brief yet successful stint as a fashion model.
Award-Winning Hollywood Fame
Inspired by her brother's success as an actor in Hollywood, Lori figured she could try her luck in the tin city as well. In 1982, she made her debut on television with the drama series "Fame". Lori played the tall, beautiful cellist Julie Miller who was a naïve Midwesterner striving to be good in the big city. She appeared in the first two seasons of the series.
In that same year, she played the model Jodi Belcher in the movie "Born Beautiful", for which she won a Silver Halo Award and the ShoWest Newcomer of the Year Award.
Though she was already a rising star at this point, her breakout film was the box-office hit "Footloose", beating the likes of Madonna, Michelle Pfeiffer and Rosanna Arquitte to the role of the rebellious teenager, Ariel Moore, alongside Kevin Bacon.
The movie grossed at $80 million, and for her performance she won the ShoWest Performance of the Year Award.
Following that eventful year, she was nominated for the Independent Spirit Award for Best Female Lead for her performance as "Georgia" in the movie "Trouble Mind". She also appeared in the drama movie "Falcon and the Snowman" (1985), and the comedy "The Man with One Red Shoe" (1985). She joined the cast of "F.T.W" as Scarlett Stuart (1994), "Warlock" as Kassandra (1989), "Summer Heat" as Roxy Walston (1987), and "Equinox" as Sharon Ace (1992).
Lori's momentum in films reached a pinnacle in 1993, when she gave her finest performance in the role of a depressed cellist in the critically-acclaimed drama "Short Cuts", rewarded the the Golden Globe for outstanding performance, and together with Robert Downey Jr., Julianne Moore and Madeleine Stowe.
She was also in the short-lived Fox sci-fi series "Short Cuts" in 1995, as the lead protagonist Sydney Bloom.
Other Projects
Lori then left acting to focus on music. However, in 2012, she returned to films, this time not as an actress but as a producer. She co-produced the multi-awarded documentary "Mea Maxima Culpa: Silence in the House of God" (2012), directed by Alex Gibney, a documentary exposing the often silenced issue of pedophilia in the Catholic Church.
Personal Life
After a series of films and awards, Lori went off the map, and has lived a private life ever since. There is no known information about her current happenings, but she might currently be living with her son, Jacques.
Relationships and Former Marriage
In 1981, she tied the knot with high-profile lawyer Richard Emery.
After 16 years of marriage, they divorced in 1998; their son, Jacques Rio, was born in March 1991. Lori dated actor Alec Baldwin for three years from 2006 until they broke-up in 2010. She's also rumored to have dated American director Stan Dragoti.
Richard Emery, ex-husband
Richard David Emery is a founding partner of Emery Celli Brinckerhoff Abady Ward & Maazel LLP., an accomplished person in his field. He graduated from the prestigious Brown University, and later got his J.D. at Columbia University Law School.
He is known nationally as a litigator, with cases at all levels focused on commercial, civil rights, and election law.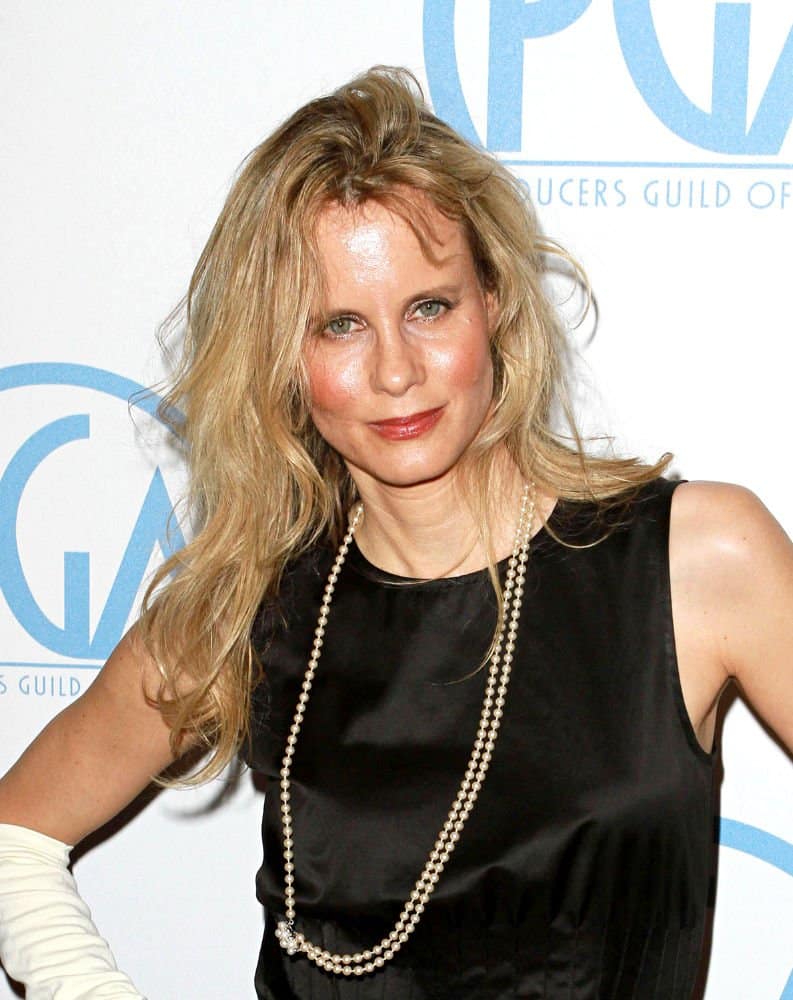 He has handled several high-profile cases, and been the recipient of multiple awards including Landmark West's 2013 Unsung Heroes Award, and I Love an Ethical New York Award, among others.
After his separation from Lori Singer, Emery married Melania Levitsky in 2002.
Social Media
Lori isn't very active on her social media accounts, only posting about her upcoming projects. She has 825 followers on Twitter, 1,382 on Instagram, and 13,000 likes on her Facebook page.
Hobbies, favorite things, interesting facts
Although Lori trained classically in cello, she also enjoys playing rock music, and is reportedly known for inviting her friends to her apartment for jam sessions. In 1995 she was named by People Magazine as one of the Most Beautiful People.
She isn't just a pretty face, but has a beautiful heart too. She is an active supporter of the DISHES project for Pediatric AIDS (Determined Involved Super-role models Helping to End Suffering). Other notable celebrities like Cindy Crawford, Heidi Klum, Claudia Schiffer also support this project.
In autographs, she occasionally writes "Stay Footloose", along with her signature.
Appearance, clothing style
Lori Singer stands at 5ft10ins (178cm) tall, has blonde hair often worn long, with a pair of blue eyes.
Net worth and salary
Lori's estimated net worth is over $500,000. Although she had a line-up of films before, she also gets her income as a cello player, which is a rough monthly estimate of $15,000.