• David DeLuise is an American actor and director, most known for his role in the sitcom "3rd Rock from the Sun".
• His godfather was the comedian and actor Mel Brooks, and his godmother was the actress Anne Bancroft.
• He has appeared in a number of movies, TV series and directed several episodes of different shows.
• David has been married twice and his current wife is Julia Stoepel.
• He is 49 years old and has a net worth of over $10 million.
Who is David DeLuise?
David DeLuise was born in Los Angeles, California USA, on 11 November 1971 – his zodiac sign is Scorpio, he has Italian and German ancestry, and holds American nationality. He's an actor and a director, perhaps known best for playing the role of Bug Pollone in the sitcom "3rd Rock from the Sun".
Early life, family and education
David is the youngest child of the actress Carol Arthur, and the comedian and actor Dom DeLuise. His paternal grandparents were Italian, and his mom is of German and Italian descent. He has two older brothers, Peter and Michael, who are also successful actors. His godfather was the comedian and actor Mel Brooks, and his godmother was the actress Anne Bancroft.
As a child, David often visited his father on movie sets, which provoked his interested in acting at an early age. Dom even allowed David to appear in one of his movies when he was eight years old, but still encouraged him to finish his education before becoming a professional actor.
In 1989, David matriculated from High School of Performing Arts in Los Angeles, California. He hasn't attended college, as his acting career took-off soon after he finished high school.
Roles in movies
David made his film debut at the age of eight, in the 1979 crime action comedy "Hot Stuff", directed by his father Dom, who also starred in the movie.
In 1991, he had a small role in the comedy "Driving Me Crazy", following an inventor from East Germany who goes to Los Angles to promote his new invention – a car running on vegetable oil.
In 1994, David appeared alongside his father in the parody of the Oscar-winning horror "The Silence of the Lambs", entitled "Il Silenzio dei Prosciutti" or "The Silence of the Hams". In the following years, he had roles in several feature-length movies, such as "The Liars' Club", "Dracula: Dead and Loving It" (1995) and "Dirt Merchant" (1999).
In 2001, he voiced the character School Fish in the comedy "Dr. Dolittle", written by Larry Levin, directed by Steve Carr, and which starred Eddie Murphy, Cedric the Entertainer and Kristen Wilson.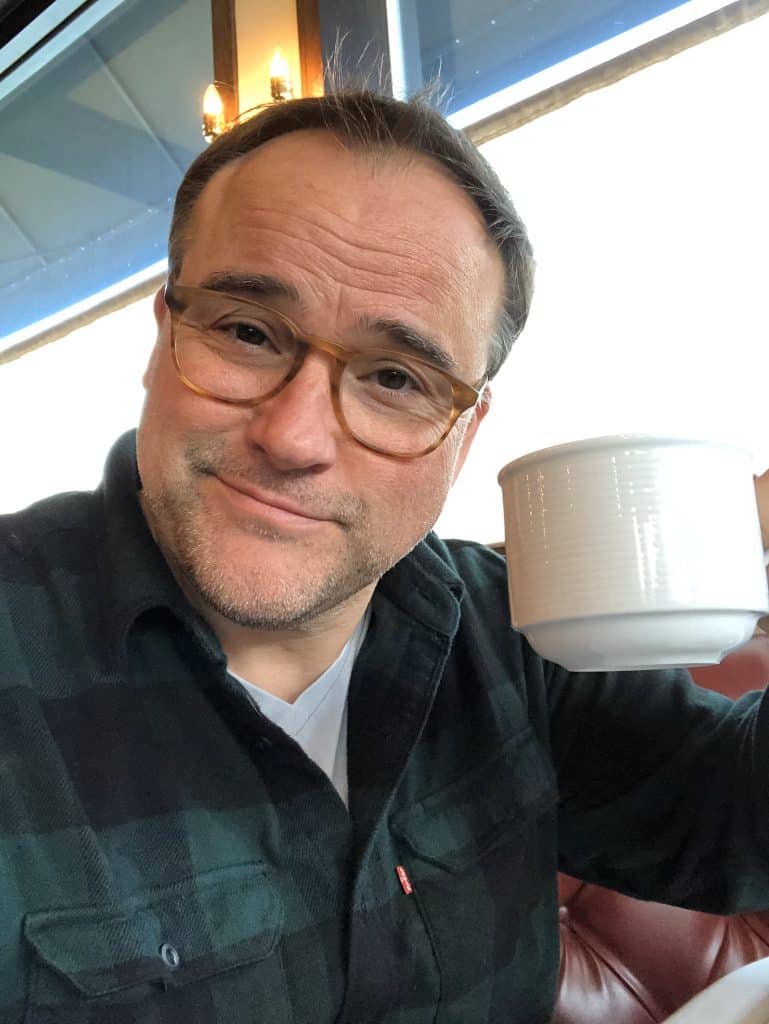 In the following year, he appeared alongside Jerry O'Connell and Ryan Reynolds in the comedy "Buying the Cow".
In 2009, David played the role of Jerry Russo, in the Disney Channel action adventure "Wizards of Waverly Place: The Movie" which was based on the eponymous TV series, and starred Selena Gomez, David Henrie and Jake T. Austin. Four years later, David reprised the role of Jerry in the film's sequel, entitled "The Wizards Return: Alex vs. Alex".
In 2016, he played the role of Steven in the children's' comedy "Pup Star", following a dog who is competing in a televised singing competition. David reprised the role in the film's three sequels, entitled "Pup Star: Better 2Gether" (2017), "Pup Star: World Tour" (2018) and "Puppy Star Christmas" (2018).
Roles in TV series
David made his TV series debut in 1990, when he appeared alongside Johnny Depp in an episode of the crime mystery drama "21 Jump Street". In the following year, he made appearances in a number of popular series, such as "Hunter", "Saved by the Bell: The College Years", and "Ellen".
Between 1996 and 2001, David played the recurring character Bug Pollone in the NBC science fiction sitcom "3rd Rock from the Sun", created by Bonnie and Terry Turner, and which starred John Lithgow, Kristen Johnson and Joseph Gordon-Levitt. The series is centered on a group of four aliens who are posing as a human family, so that they can learn about life on Earth. It premiered on 9 January 1996, and aired for six seasons, becoming very popular during its run, and earning high critical acclaim.
In 1997, it won five Primetime Emmys, setting the record for the biggest number of Emmy Awards won by a TV series in a single year.
In 1998 and 1999, David played the role of Darren Warner in the sitcom "Jesse", created by Ira Underleider, and which starred Christina Applegate, Jennifer Milmore and Liza Snyder. In 2004 and 2005, he appeared in four episodes of the sci-fi action drama "Stargate SG-1", centered on a secret military team which is hired to explore other planets. In the same years, he voiced the main character Coop, in the short-lived animated series "Megas XLR".
Between 2007 and 2012, David starred as Jerry Russo, a former wizard and the father of the main character, in the Disney Channel sitcom "Wizards of Waverly Place", created by Todd J. Greenwald.
It centers on a teenage wizard played by Selena Gomez, who has to hide her magical abilities from other people, while undertaking special wizard training. The series was one of the most successful Disney Channel sitcoms, and its final episode was the most viewed finale of any Disney Channel series.
During his career, David has guest starred in a number of popular series, including "NCIS", "Bones", "Monk", and "V. I. P.". He has also appeared in several TV commercials, for brands such as Kentucky Fried Chicken and Purina.
Other credits
Aside from acting, David has also been in the director's chair. Between 2009 and 2011, he directed six episodes of "Wizards of Waverly Place", then in 2012, two episodes of the Nickelodeon musical comedy "How to Rock", created by Jim O'Doherty and David Israel.
In 2013, he worked as the executive producer and director of the short comedy "Pulling the Goalie", in which he also starred alongside Darren Capozzi and Mia Eden. In the following years, he directed an episode of comedies, "See Dad Run", "Lab Rats: Bionic Island" and "The Thundermans".
Love life and relationships
David has married twice. In September 1994, he married Brigitte with whom he has two daughters, Dylan and Riley. After more than eight years of marriage, Brigitte filed for a divorce in May 2003, which was finalized in August the same year, following which she sued David's father, Dom, claiming that he conspired to cut her off financially.
On 17 October 2019, David married the German actress, voiceover artist and director Julia Stoepel, after having dated for more than four years. The two don't have children together.
Hobbies and interesting facts
In an interview, David has stated that his favorite project to have worked on is "Wizards of Waverly Place". 'It was the beginning of the pilot season, and I didn't know if I wanted to do a Disney Channel show, but I am very very glad that I ended up doing the show!', he said.
He has taken up creative writing as a hobby, and hopes to publish a book someday.
David loves watching movies in his spare time, with some of his favorites being "The Godfather", "Goodfellas" and "Inglorious Basterds", while his favorite actors include the late Marlon Brando, and Robert DeNiro.
Appearance, age and net worth
David is 49 years old. He has short dark brown hair and brown eyes, is 5ft 10ins (1.78m) tall, and weighs around 176lbs (80kgs).
As of August 2021, his net worth is estimated at more than $10 million.