• Yara Martinez is a Cuban-American actress from Puerto Rico best known for her roles in "Hollywood Heights" and "Jane the Virgin"
• She was trained as a ballerina and studied at the New York-based New World School of Arts
• Her career began at the age of 22, and she has appeared in numerous TV series and movies, including "Hollywood Heights," "The Lying Game," "Alpha House," and "True Detective"
• She is married to TV producer Joe Lewis, and her estimated net worth is $1 million
• She is active on social media, with over 200,000 followers on Instagram and nearly 30,000 followers on Twitter.
Who is Yara Martinez?
Yara Martinez is an actress who rose to fame for her roles in the TV series "Hollywood Highlights" and "Jane the Virgin". She was born under the Zodiac sign Virgo on 31 August 1979, in Puerto Rico, the USA; she's Cuban-American, even though she was born in Puerto Rico. As of 2021, she is 42 years old, and is currently residing in Los Angeles with her husband.
Early life and Family
Not much is known about her family and early life. Yara was raised in Miami alongside her two siblings. Considering that she is the grandniece of Alicia Alonso, the famous Cuban prima ballerina who founded Cuba's National Ballet, it is logical to imply that dancing is one of her strongest suits.
From an early age, she was directed by her parents to take up ballet, and so enrolled at a ballet school in Miami, which she described as "very strict". She spent ten years training as a ballerina, but later, after attending a summer dance program with acting classes, she shifted her focus. In her interview with the Galo Magazine, she disclosed: "What I liked was playing the classical parts in ballet because of the characters. When I took that acting class, I realized I wanted to be an actress. So, it was through dance that I found that."
Regarding her education, Yara studied at the New York-based New World School of Arts. After obtaining her diploma, she remained in New York, where she toiled as a cocktail waitress, simultaneously trying to find a talent agent.
However, Yara soon realized that it was not as easy as she had hoped it would be, and driven by her displeasure with waiting tables, she moved to Los Angles to hopefully pursue a career as a TV and movie actress.
Career
Yara's career was launched at the age of 22, in an episode of the hit series "Sex and The City. In 2006, she was cast as Mari Reynosa in the made-for-TV movie entitled "Faceless", then after making a one-off appearance as Kelly in the sitcom "It's Always Sunny in Philadelphia", she was booked for the recurring role of Ava Herrera in the drama TV series "Vanished".
The following year, she scooped the role of Beth in the thriller movie "The Hitcher" opposite Sean Bean and Sophia Bush, which despite receiving generally negative reviews, the action-packed film grossed over $25 million against a $10 million budget.
During the same year, she landed the recurring role as Annie in the action-drama series "The Unit", appearing in seven episodes.
After starring in an episode of the medical series "ER", she appeared in several TV pilots, for "The Apostles", "Spaced", and "Boldly Going Nowhere". Additionally, she was featured as Mariella Moretta in the crime drama series "Southland", appearing in a total of seven episodes.
In 2010 she made one-episode appearances in the police procedural TV series "CSI: NY", and "Chase", and also portrayed Molly in the TV movie "A Walk in My Shoes". The following year she made a one-episode appearance in the series "Law & Order: LA", and during the same year, she booked the role of Marisol, the recurring character in the drama series "Breakout Kings", opposite Domenick Lombardozzi and Laz Alonso.
In 2012 she landed her most notable role as Kelly, one of the main characters in the family drama series "Hollywood Heights", appearing in 56 episodes. The show aired from June to October 2012, being criticised for the played-out plot, which oddly resembled older soap operas such as "The City" and "The Hills"; it was canceled after the first season.
During the same year, Yara was cast as attorney Theresa Lopez, in the teen mystery drama entitled "The Lying Game". Developed by Charles Pratt, the series received generally favorable reviews, and ran for two seasons, it later becoming known that the network cancelled the show.
In 2013 she starred as Adriana de Portago, one of the show's regular roles in the political satire streaming series "Alpha House", garnering success. The series received mixed reviews, but was renewed for a second season, after which it was canceled.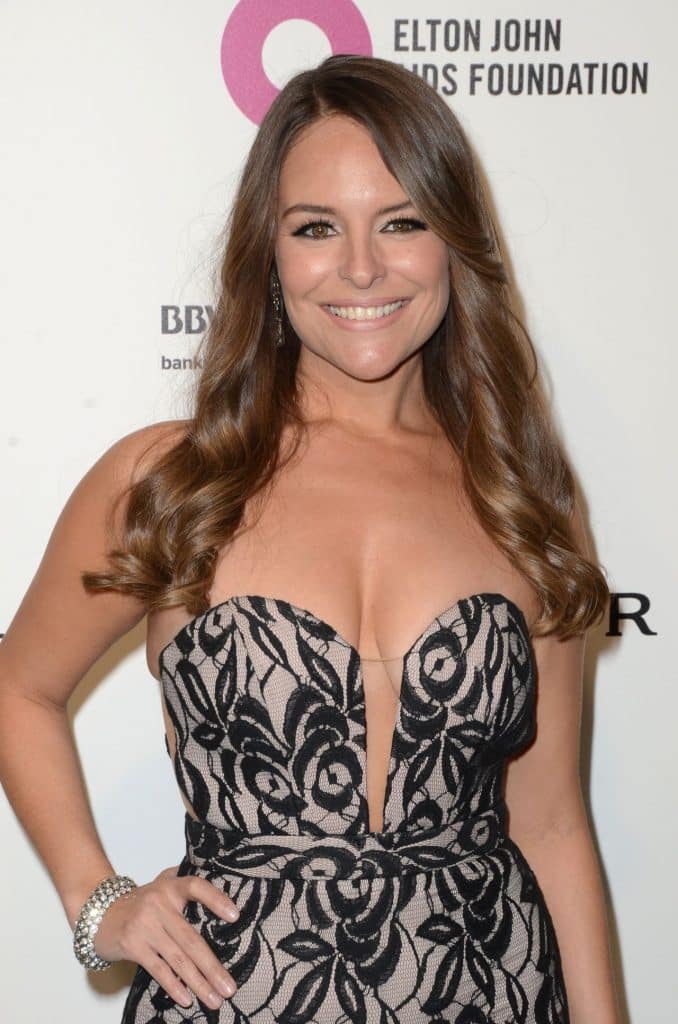 The following year, she mainly landed one-episode roles in series such as "Hawaii Five-O" and "Necessary Roughness", then in 2014, she was cast as Dr. Luisa Alver in the popular drama series "Jane the Virgin" opposite Gina Rodriguez and Andrea Navedo. The show swept both the audiences and critics, receiving overwhelmingly positive reviews, and numerous nominations and wins. It ran for eight seasons, earning the title as one of the top 10 TV programs of 2014.
Yara was also cast in the ever-popular crime series "True Detective", starring Matthew McConaughey and Woody Harrelson. The show earned critical acclaim and praise for the performances of McConaughey and Harrelson, and ran for three seasons.
In 2016, Yara began portraying Isabella Izzy Colon in the legal drama series "Bull", appearing throughout its five-season run.
The following year, she appeared as a regular in the Amazon streaming series "The Tick", portraying Janet and Joan of Arc.
Her latest role is in the 2020 police procedural series entitled "Deputy", but which was canceled after the first season.
Personal Life
While most of her dating history remains a mystery, the actress has been married to TV producer Joe Lewis since 2018. They initially announced their engagement via social media in 2016, Yara posting a photo of her lavish engagement ring on her Instagram, with captions: "Gonna marry this man". Two years later, the couple crowned their long-term relationship with marriage on 6 March.
Briefly about Joe Lewis
Not to be confused with Joe Lewis the businessman, mogul, and major owner of Tottenham Hotspur football club, or Joe Lewis, the kick-boxer and martial artist, Yara's husband, Joe Lewis, is a TV producer.
He came into public focus as the head of the Original Programming at the retail giant and streaming outlet, Amazon Studios. In 2017, Joe departed from the company after chief Roy Price resign following sexual harassment accusations.
Joe is known for numerous successful projects, such as the series' "FleaBag", "Too Old to Die Young", and "Transparent", for which he was the executive producer. In 2019, Joe won the Prime Time Emmy Award in the category Outstanding Comedy Series, and a PGA Award for the Outstanding Producer for the comedy series "Fleabag". According to his Linkedin profile, he has been working at Amplify Pictures as CEO, head of television, since January 2018. One of his recent projects is the HBO documentary series "100 Foot Wave", which chronicles the career of big wave surfer Garrett 'GMAC' McNamara. The show received positive reviews, and in August 2021, HBO renewed the docu-series for a second season.
What is her net worth?
According to sources, her estimated net worth is around $1 million, which she's earned through her two-decades-spanning career. Her husband's net worth is unknown.
Physical stats and Hobbies
Yara is 5ft 5ins tall (165cm) and weighs around 128lbs (58kgs) with vital statistics of 35-25-36, with a slim, curvy physique. Her natural hair is brown, while her eyes are also brown. Considering that most of her roles in crime and police series call for certain physical readiness, it doesn't surprise that Yara has maintained her fit body shape throughout the years.
When it comes to her hobbies, she likes to watch series and movies in her free time. In an interview, she said: "What is cool is that by my house, there are a lot of little movie theaters.
We like to go to a silent movie theatre. This month they are showing some French films from the '60s and '70s. We will go with some friends to dinner, take a bottle of wine and to watch French films".
Yara also disclosed that she prefers working for online shows rather than network series. She explained: "The main difference between network TV and here, is the nucleus of people involved is a lot smaller. It allows for more creative freedom for the writer and me, because there aren't a lot of people to report to."
Yara is active on her social media – her Instagram account has over 200,000 followers, while her Twitter counts nearly 30,000. She mainly posts about her upcoming and current projects, and BTS photos. Yara also uses social platforms to share her opinion about the ubiquitous social and political situation in the US.