• Jordan Claire Robbins is a Bermudan-Canadian actress and model known for her portrayal of Grace in the action adventure comedy series "The Umbrella Academy".
• She graduated from the University of Toronto with a Bachelor's degree in psychology and drama in 2012.
• She has appeared in five TV series and nine movies, including the crime drama "The Money Movie", the thriller "Escape the Field", and the comedy "Chairlift".
• Jordan is currently dating a mysterious man and is an animal-lover with a passion for summer sports.
• Her net worth is estimated at over $250,000.
Who is Jordan Claire Robbins?
Jordan Claire Robbins was born in Bermuda on 24 January 1990 – her zodiac sign is Aquarius and she holds both Bermudan and Canadian nationality. She's an actress and a model, who's probably known best for her portrayal of Grace in the action adventure comedy series "The Umbrella Academy", created by Steve Blackman and Jeremy Slater, and which stars Elliot Page, David Castaneda and Tom Hopper. It follows child heroes who are all now grown up and have to reunite once more to help save humanity. The series has been airing since 2019, and has won seven of the 40 awards it has been nominated for, including two Primetime Emmy nominations.
Early life and education
Jordan was raised alongside her sister in Bermuda by their mother who's apparently an artist, and their father John Robbins who's a businessman.
Jordan grew up being interested in modelling; she was physically very active at high school as she played soccer, ran track and practiced dancing. Her parents urged her to work on her education, and thus upon matriculating in 2008, Jordan moved to Toronto, Ontario, Canada and enrolled at the University of Toronto, from which she graduated with a Bachelor's degree in both psychology and drama in 2012.
For the following two years Jordan worked as a model, and then began shooting for her first TV series, thus deciding to focus on becoming a famous actress.
Roles in TV series
She has appeared in only five TV series, including "The Umbrella Academy".
Jordan made her debut TV series appearance in 2015, with her portrayal of Julia in the episodes "Lizard" and "Stalin" of the popular romantic fantasy comedy "Man Seeking Woman", created by Simon Rich and which starred Jay Baruchel, Britt Lower and Eric Andre. It follows a romantic man who goes searching for love after being dumped by his long-term girlfriend. The series was nominated for three awards, winning one.
In 2015 and 2016, Jordan played Jennifer Goines' Assistant in three episodes of the mystery adventure drama "12 Monkeys" created by Terry Matalas and Travis Fickett, and which starred Aaron Stanford, Noah Bean and Amanda Schull. It follows a man who came from the future to find and stop the cause of a deadly plague which killed nearly all humans in the future. The series won four of the 14 awards it was nominated for.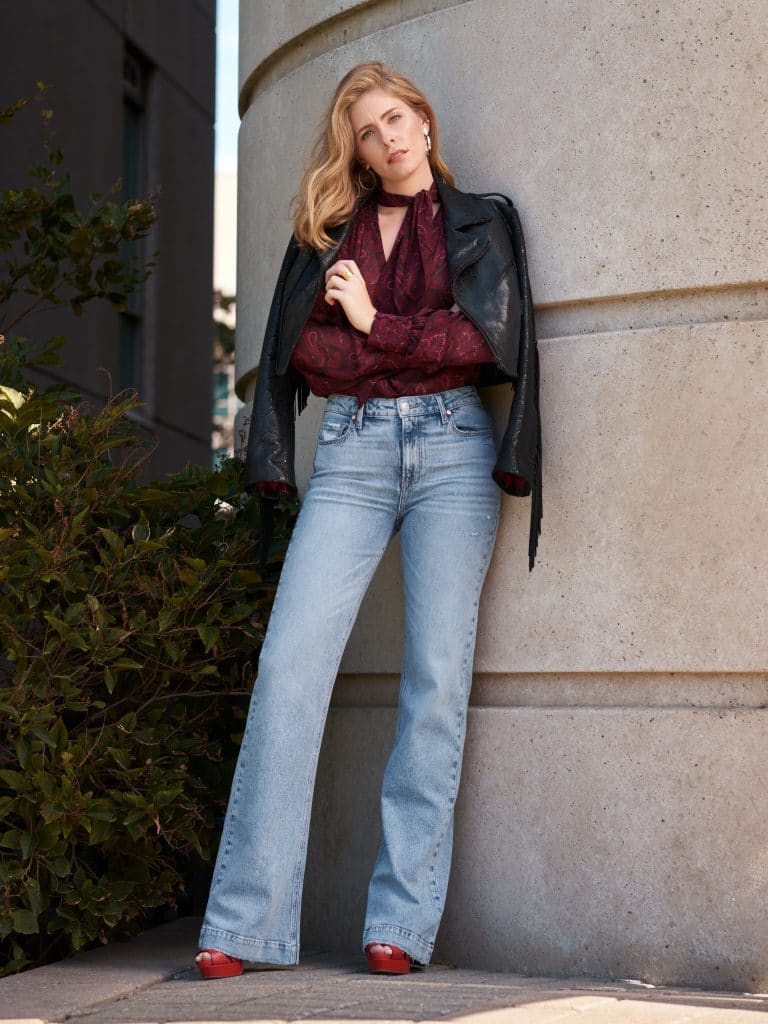 In 2018, Jordan guest starred as Jamie Plum in the episode "Various & Sundry Villains" of the critically acclaimed fantasy horror drama "Supernatural"; her only other TV series role has been her portrayal of Velma Charlet in the 2019 episode "The Fresh Princess" of the crime comedy drama "iZombie", written by Diane Ruggiero-Wright and three other people, and which starred Rose McIver, Rahul Kohli and Malcolm Goodwin. It follows a woman who has just learned that she's a zombie, while she's using her 'zombie powers' to help the police catch the bad guys – the series won seven of the 28 awards it was nominated for.
Roles in movies
Jordan has been credited with appearing in nine movies, including the three she's currently shooting for: the crime drama "The Money Movie", the thriller "Escape the Field", and the comedy "Chairlift".
She made her debut movie appearance with her portrayal of Skye, one of the lead characters in the 2017 short action "Black Dahlia", and the same year saw her star in two other shorts entitled "Out of Love" and "Driver Is Arriving Now". Her first feature movie appearance was in the 2018 hit crime science fiction thriller "Anon", written and directed by Andrew Niccol, and which starred Morgan Allen, Clive-Owen and Afiya Bennett. It follows a world in which there's no crime, and a detective who meets a woman who's about to commit one. In 2019, Jordan made an uncredited appearance as Chelsea in the romantic drama "Christmas Under the Stars", which failed to attract a lot of attention and gained mixed reviews.
Her only other movie role has been her portrayal of Zoe, one of the lead characters in the 2020 romantic comedy "Fashionably Yours", which also starred Kat Graham and Kendrick Sampson, and follows a fashion designer who decides to move back home.
Other credits
Jordan has two producing and a single writing credit. In 2017, she wrote and produced the short drama film "Driver Is Arriving Now", directed by Jonathan Propalis and which starred Alli Chung, Chad Connell and Franckie Francois. It follows a woman who, after catching a taxi, realises that the driver is her ex-boyfriend.
Jordan's currently producing the upcoming comedy movie "Chairlift".
Love life and relationships
Jordan's very secretive when it comes to her love life, and hasn't shared the details of any men she has perhaps been with, however, she has recently began uploading pictures with a mysterious man onto her Instagram account, and it appears as the two are romantically linked.
It was back on Valentine's Day 2020  that Jordan uploaded a picture featuring her wearing a dress and holding a glass of wine with a man wearing a tuxedo, and she wrote in the caption: 'Happy Valentines Day my love. Thank you for the joy and laughter you bring to my world every day, and for all the lessons you have already taught me. I can't wait for all that the future brings.'
Image by @richardschmon | #bts with the lovely @keymodels @jordancrobbins & @sonialealser… https://t.co/5eJJx2nGIV pic.twitter.com/ZDPxpTpcXR

— ISO 1200 Magazine (@iso1200magazine) March 5, 2017
According to the rumors, the two have been dating for around two years now, while some have even claimed that they have become engaged, however, this hasn't been confirmed.
As of March 2021, Jordan's apparently dating a mysterious man whose name isn't known, she hasn't married, and doesn't have children.
Hobbies and other interests
Jordan's somewhat addicted to social media, as she enjoys the attention she's receiving on her Instagram account. The actress is indeed popular, as there are close to 600,000 followers on her account, while she has uploaded around 450 pictures, most of which have been taken during her everyday life.
She's physically very active, and has a couple of training sessions at the gym each week, while Jordan's more focused on sports and various outdoor activities such as swimming, scuba diving and hiking in the mountains. Summer's her favorite season, mostly because of her love for summer sports.
She's an animal-lover, with her favorites being donkeys!
Jordan has her own favorite actors and actresses, some of whom are Matt Damon, Anne Hathaway and Scarlett Johansson – a couple of her favorite films are "Good Will Hunting", "One Day" and "Lost in Translation".
Age, height and net worth
Jordan's age is 31. She has long brown hair and blue eyes, her height is 5ft 8ins (1.74m) and she weighs around 140lbs (64kgs).
As of March 2021, her net worth has been estimated at over $250,000.