• Joe Brown is an American lawyer and TV personality, known for his role in the crime show "Judge Joe Brown"
• He was raised by teachers in Los Angeles and went on to become valedictorian in high school, getting his Bachelor's degree in political science from the University of California, Los Angeles and a Juris Doctor degree in 1973
• Joe worked as a substitute teacher before becoming the City of Memphis' prosecutor, then Director of the City of Memphis Public Defender's Office, and later a judge of Division 9 of the State Criminal Courts for Shelby County
• He has appeared in several TV shows and movies, and was arrested in 2014 for contempt of court
• Joe is 73 years old, 5ft 11ins (1.82m) with a net worth of over $10 million
Who is Judge Joe Brown?
Joseph Blakeney 'Joe' Brown Jr. was born in Washington DC, USA, on 5 July 1947 – his zodiac sign is Cancer and he holds American nationality. He is a lawyer and a TV personality, who might be known best for his starring role in the reality TV crime show "Judge Joe Brown", which has been airing since 1997 and today numbers close to 550 episodes. It also stars Sonia Montejano and Mercedez Carolina, and follows Judge Joe Brown as he presides over court. The series has been nominated for a single award: a 2012 Daytime Emmy Award for Outstanding Legal/Courtroom Program.
Early life and education
Joe was raised an only child in Los Angeles, California, by his parents who were both teachers, and who often struggled to pay the bills and put food on the table.
Joe attended Dorsey High School, but had apparently decided years earlier that he would focus on his studies to be able to help his family financially. He was a valedictorian – meaning best of his class – and upon matriculating in 1965, he enrolled at the University of California, Los Angeles from which he obtained his Bachelor's degree in political science in 1969. He continued his education, and in 1973 obtained his Juris Doctor degree.
Career as a judge
Joe launched his career not long after obtaining his Bachelor's degree, working as a substitute teacher. He moved to Memphis, Tennessee, and worked with Legal Services before moving on to the Equal Employment Opportunity Commission. Joe worked hard to progress his career, and in five years became the City of Memphis' prosecutor, the first African-American to fill the post. Not long after that, he was chosen to serve as the City of Memphis Public Defender's Office Director.
Joe  then launched his private practice, but in 1990 came back to public service. Being recognized as one of the most sincere and just members of the community, he became the Judge of Division 9 of the State Criminal Courts for Shelby County, a job that he's been doing for around three decades now.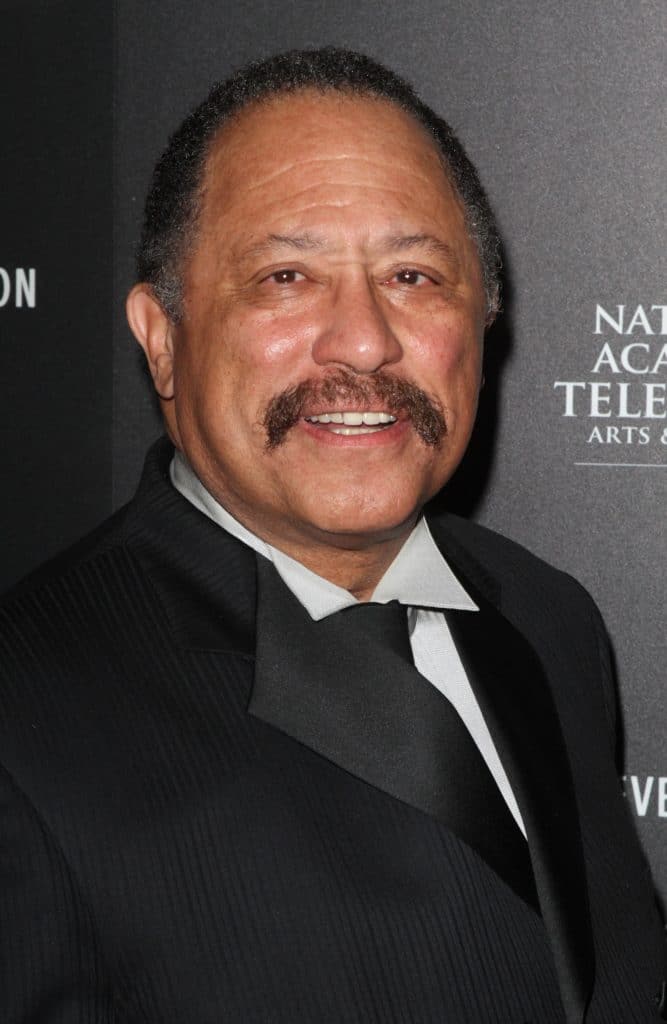 Appearances on TV
Joe has three acting credit – in 2001, he portrayed Mr. Daniels in the musical crime drama "Deadly Rhapsody", written and directed by Don Abernathy, and which starred Glenn Plummer, Fred Williamson and Freda Payne. It follows the clash of two different worlds: one of music and the other of gangs and organized crime. The year 2007 saw him appear in the romantic drama "Playas Ball", which failed to attract a lot of attention, and he also appeared in the comedy film "This Is My Friend" later that year.
He has appeared in around 20 TV shows since the early 2000s.
In 2000, Joe appeared in the TV special "31st NAACP Image Awards", and two years later he could've been seen in the TV special "Gala Paramount Pictures Celebrates 90th Anniversary with 90 Stars for 90 Years", as well as in the episode "Crappy Birthday" of the comedy show "One on One".
Joe was a celebrity contestant in the game show "Pyramid", and then appeared in the talk-show "Tavis Smiley". In 2004, he appeared in five episodes of the comedy game show "Hollywood Squares", and then made guest appearances in the shows "Jimmy Kimmel Live!", "The Ellen DeGeneres Show", and "1 vs. 100". Joe was then cast to appear in the documentary movie "The UCLA Dynasty", and also appeared in an episode of the shows "MADtv" and "Catch 21".
Three of his most recent appearances have been in a 2014 episode of "Zo What? Morning Show", a 2016 episode of the comedy game show "@midnight", and a 2019 episode of the reality series "Bodyguard Wars".
Love life and wife
Joe has been married twice, but has shared very little regarding his two wives. Nothing about his first wife is known, except that they apparently met while he was still attending college, and that they married not long after he graduated. The woman gave birth to their two sons, but she and Joe divorced for unknown reasons years later, the exact date unknown.
On 29 December 2001, Joe married his second wife Deborah Herron and it appears that the two agreed not to have children together, however, there are also those who think that Deborah might be infertile. The two divorced on 2 February 2017 for unknown reasons.
Joe hasn't mentioned any other women he might have dated, so as of February 2021, he is single, was married twice, and has two sons.
Hobbies and other interests
Joe is interested in politics, and in March 2014 made himself a candidate of the Democratic Party hoping to become the next Shelby County District Attorney, however, he lost to Republican Amy Weirich.
It is widely believed that it was Joe's comments about Amy's sexuality that led to his defeat.
Joe was physically very active during his 20s and 30s, as he played various sports with his friends and also had several training sessions at the gym each week, however, he stopped working out sometime in his 40s.
He likes to travel, and his career has taken him to nearly all US states, while he's also been to Europe for pleasure on several occasions.
In his spare time Joe is keen on watching movies, and his favorite actors are Al Pacino, Robert De Niro and Robin Williams, and a couple of his favorite movies are the trilogy "The Godfather", "Scarface" and "Taxi Driver".
Was he arrested?
Back in March 2014, Joe was arrested on several counts of contempt of court. He was attending a case overseen by Magistrate Harold Horne because his friend was involved, and became verbally abusive, resulting in a sentence of five days behind bars. He served his sentence at Shelby County Corrections Facility from 27 August to 1 September 2015.
Age, height and net worth
Joe's age is 73. He has short black hair and brown eyes, his height is 5ft 11ins (1.82m) and he weighs around 175lbs (79kgs).
As of February 2021, his net worth has been estimated at over $10 million.