• Gavy Friedson was born in Boca Raton, Florida, USA and holds American nationality.
• He is a business director and is the husband of Katie Pavlich, an American podcaster, author and conservative commentator.
• He has spent 13 years with the United Hatzalah of Israel, holding the position of director of international emergency management and global ambassador.
• He is married to Katie Pavlich and they have no children.
• Katie Pavlich is an American journalist, author and conservative commentator.
Who is Gavy Friedson?
Gavriel 'Gavy' Friedson was born in Boca Raton, Florida USA, on 30 December 1988 – his zodiac sign is Capricorn and he holds American nationality. He is a business director, but who might be known best as the husband of Katie Pavlich, a famous American podcaster, author and conservative commentator.
Early life and education
Gavy was raised in Boca Raton in a Jewish family, but hasn't talked about any siblings or his parents – it is known that he travelled to Israel with his parents at the age of 10, which is a Jewish tradition called Aliyah.
Gavy grew up being physically active, as he played various sports at his elementary school, while he was also one of the best students there. He attended a local high school at which he was once again one of the best students, matriculating in 2006.
Gavy's career
In June 2007, Gavy became an infantry soldier in the Israel Defense Forces and two years later in April 2009, he became their spokesperson. In 2010, Gavy returned to the USA and joined the organization Our Soldiers Speak as their public speaker – he went on a national tour with the organization and helped fundraising and publicity campaigns. After a year and one month, he joined Sunshine Sachs as an intern doing intense training related to public relations – he was an intern for four months.
In 2011 he enrolling at The Interdisciplinary Center Herzliya, from which he graduated with a Bachelor's degree in communication and media studies in 2014. He then enrolled at Tel Aviv University, from which he obtained his Master's degree in public health in 2016.
Meantime, in June 2011, Gavy became a media associate at Set Public Relations in Tel Aviv and held the job for one year and four months.
Gavy has spent most of his career, counting 13 years as of January 2021, with the United Hatzalah of Israel. He joined in January 2008, becoming their first responder and international spokesperson serving as the special assistant of the president of the organizations as well being the occasional press secretary. He stayed in the position for over eight years, and was in January 2016 promoted to deputy director of international operations. In February 2020, Gavy was promoted to director of international emergency management and global ambassador, a position he is holding today.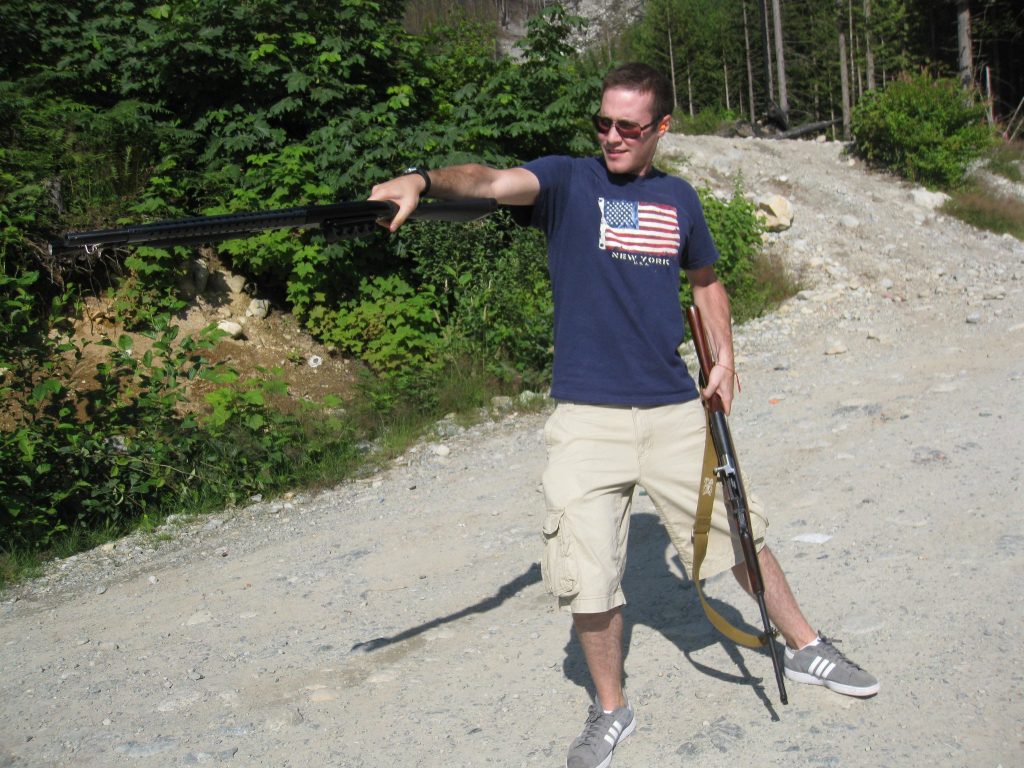 Love life and marriage with Katie Pavlich
Gavy is very secretive when it comes to his love life and not a lot is known about any past affairs –also very little known about his marriage with Katie Pavlich.
The two haven't disclosed the date or the circumstances under which they first met, but it's known that they were together for at a least a year before marrying in a private ceremony attended by their closest friends and family on 5 July 2017. The two have seemingly agreed not to have children but to focus on their careers. Although both Katie and Gavy are quite secretive concerning their marriage, Katie still occasionally uploads pictures featuring the two of them together onto her Instagram account.
As of January 2021, Gavy is married to Katie Pavlich, and doesn't have children.
Hobbies and other interests
Gavy is keen on traveling, and his career has taken him to various US states such as New York, California and Texas, and he has also been to various European countries such as England, Germany and France; a couple of Asian countries Gary has been to include Japan and China.
He likes to read books based on historical events, while some of his favorites are "The Nightingale" by Kristin Hannah, "All the Light We Cannot See" by Anthony Doerr and "The Other Boleyn Girl" by Philippa Gregory. He also enjoys watching historical movies, and a couple of his favorites are "Schindler's List", "The Death of Stalin" and "Mary Queen of Scots".
He is a fan of all kinds of art, and enjoys visiting museums and galleries in his spare time.
Age, height and net worth
Gavy's age is 32. He has short brown hair and brown eyes, his height is 5ft 4ins (1.63m) and he weighs around 140lbs (64kgs). As of January 2021, his net worth has been estimated at over $800,000, while Katie's net worth is reputedly over $2 million.
Who is Katie Pavlich?
Catherine Merri 'Katie' Pavlich was born in Arizona, USA, on 10 July 1988 – her zodiac sign is Cancer and she holds American nationality. She was raised in a mountainous part of Northern Arizona, and while living there became interested in hunting and river rafting.
Katie attended Sinagua High School located in Flagstaff, and was very sportive as she played basketball and volleyball for the school's teams – she had a dream of becoming a famous model or actress and was a member of the school's drama club. Upon matriculating in 2006, Katie enrolled at the University of Arizona, from which she graduated with a Bachelor of Arts degree in broadcast journalism in 2010, and then became a member of the lineage-based membership organization Daughters of the American Revolution.
After she obtained her degree, Katie moved to Washington, D. C. and started working for the "Townhall Magazine" as their news and contributing editor.
She then became a Fox News contributor, and was invited to serve as the co-host of the panel talk-show "The Five". Katie could since have been seen appearing in shows on various TV channels such as CNN, MSNBC and Fox Business – since 2018, she has been co-hosting the podcast "Everything's Going to Be All Right".
In 2013, Katie was named the Blogger of the Year by the Conservative Political Action Conference, and received the Conservative Leadership Award from the Clare Boothe Luce Policy Institute – the Institute also presented her with the Woman of the Year Award in 2014.
Katie is also a author, having released two books, the 2012 "Fast and Furious: Barack Obama's Bloodiest Scandal and Its Shameless Cover-Up", and the 2014 "Assault & Flattery: The Truth About the Left and Their War on Women".
Katie has also been involved in several controversies. On 19 March 2019, she claimed on-air that America was the first country that ended slavery but has received little credit for it, however, people from the countries Venezuela, Argentina and Mexico, claimed that their countries ended slavery even before the USA – Katie then apologized and stated how she wanted to say that the USA was 'one of the first countries'.
In 2019, Katie spoke to Greta Thunberg about global warming, opposing her beliefs.