What is Lauren Babic's ethnicity?
Lauren Jessica Anne Babic was born in Toronto, Ontario, Canada, on 9 December 1990 – her zodiac sign is Sagittarius, and she holds Canadian nationality. She's a singer-songwriter, who's probably known best for being the lead vocalist of Red Handed Denial, a Canadian progressive metal band, but Lauren is also a member of the trio CrazyEightyEight.
Early life and education
Lauren was raised in Toronto by her parents, who prefer to avoid the media's attention, thus nothing about them is known. It's said that her father was a musician when he was younger, and that her mother's a retired theatre actress. As Lauren hasn't mentioned having any siblings, most people believe that she's an only child.
She was four years old when her parents hired a piano teacher for her, and Lauren was instantly attracted to music. She practiced playing various instruments in the following years, and was 16 years old when she decided to focus on singing. The first time she sang in front of other people, was when she auditioned to join the band Red Handed Denial.
She was also into sports while attending a local high school, as she played soccer and tennis. Upon matriculating in 2008, Lauren enrolled at the University of Toronto, and obtained her Bachelor of Arts degree in 2012. She then enrolled at Nipissing University, and obtained a Bachelor of Education degree.
Solo career
Lauren launched her solo career in 2019, with the release of her debut single "Ghost". She then focused on covering popular songs, such as "Toxic" by Britney Spears, "Since U Been Gone" by Kelly Clarkson, and "All I Want for Christmas Is You" by Mariah Carey. The year 2019 also saw the release of her debut studio album, entitled "Covers, Vol. 1".
The year 2020 saw her cover around 10 popular songs, including "Lovely" by Billie Eilish and Khalid, "Face Down" by The Red Jumpsuit Apparatus, and "Every Time We Touch" by Cascada. In the same year, Lauren released her debut extended play (EP) "Silence Is The Only Sound", as well as her second studio album "Covers, Vol. 2".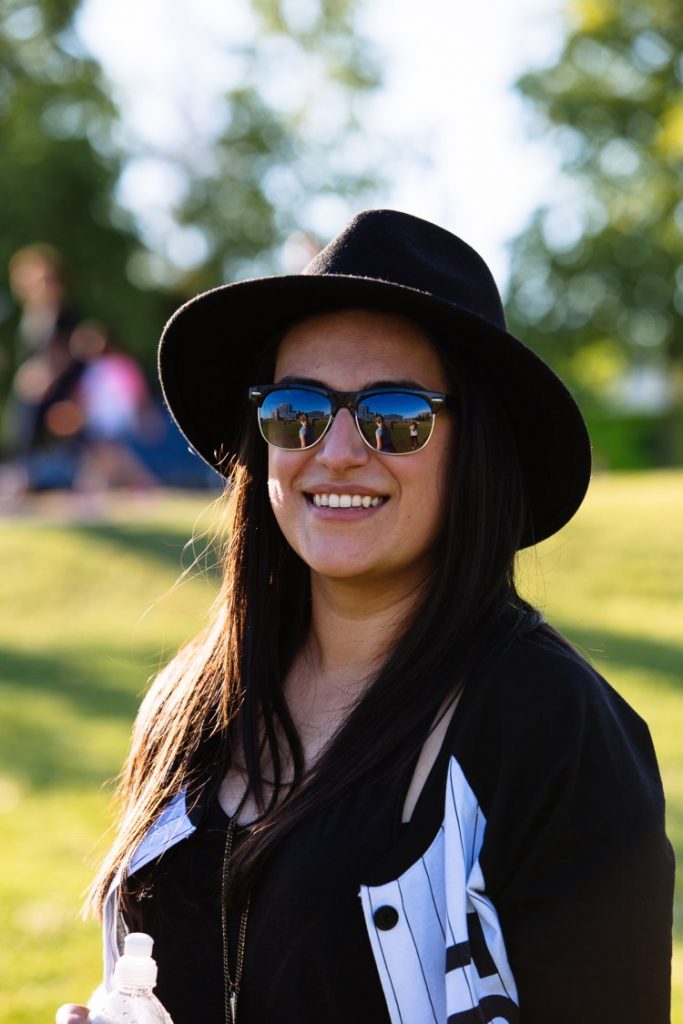 Her band Red Handed Denial
The band was launched in early 2008, by the drummer Steven Eliopoulos, the guitarists Levar Allen and Chris Mifsud, and the bassist Stephanie Da Silva. Lauren joined Red Handed Denial in September of the same year, and in 2009 they released their debut EP "Eyes and Liquid Skies".
Stephanie left in 2011, and Neil Jones became the band's new bassist. Levar and Steven quit in 2012, and were replaced by Tyson Dang and Aleksei Perepelitsa. In December 2013, their debut studio album was released, entitled "Stories of Old", and was more rock-oriented, rather than their usual metal sound. Their bassist Neil left in March 2015, and Dwayne Vansluytman took his place.
In October 2015, they released their debut single "Collector", which found itself on the iTunes top 200 metal songs. The new bassist soon left, and was replaced by Dominick De Kauwe.
Their EP "Wanderer" was released in April 2016, and nearly three years later, in March 2019, they released another album "Redeemer". Most recently, in June 2020, their guitarist Aleksei left the band, and hasn't been replaced to this day.
The trio CrazyEightyEight
In May 2017, Lauren, Jarrod Alonge and Patty Walters, launched the post-hardcore band CrazyEightyEight. By the end of the year, they'd released three EPs: "No Words Spoken", "Covers, Vol. 1" and "Covers, Vol 2". They were initially mostly focused on singing covers, but also recorded a couple of their original songs, such as "Tommy's Planet", "Seven Six Two" and "Quid Pro Quo".
The year 2018 saw the release of a couple of their new singles, including "Bastard from a Basket", "Tears in Rain" and "Nitroglycerin", and in 2019, they released the songs "My Friends, You Bow to No One", "Fortune and Glory, Kid" and "Sounds Like Paramore But Heavy".
In 2019 as well, CrazyEightyEight released their debut studio album, entitled "Burning Alive".
Lauren's YouTube channel
Lauren launched her YouTube channel on 23 October 2009, and it's today subscribed to by over 500,000 people, and numbers close to 50 million views of all her videos combined. Lauren's mostly focused on uploading videos which feature her singing – her most popular video, "PIERCE THE VEIL – King For A Day (Cover by @Lauren Babic & @YoungRippa59)", has been watched over 6.5 million times since 21 June 2019.
Love life and relationships
Lauren prefers to keep the details of her love life to herself, but there are still various rumors circulating the internet, concerning both her current relationship status, and her sexual orientation.
There are various reasons for which some of her fans believe that she's a lesbian. Lauren enjoys wearing men's clothes, and numerous pictures in which she's wearing beanies and hoodies can be found uploaded onto her Instagram account. She hasn't spoken of having dated any men, and some of her fans have stated that she also behaves in manly fashion in her videos. Lauren hasn't commented on these rumors.
There are also those who believe that she's today in a relationship with a non-celebrity man, and that she prefers to keep him away from the media's attention, however, this hasn't been confirmed either.
As of June 2021, Lauren appears to be single, hasn't married and doesn't have children.
Hobbies and other interests
She's a cat lover, and her pet cat can be seen featured in a couple of her Instagram pictures.
Lauren likes to travel, and since 2017, she has toured all around the USA, and has been to a couple of European countries with her band Red Handed Denial.
Her favorite animated series is "Pokemon", while a couple of the animated movies she enjoys watching the most are "How to Train Your Dragon", "Despicable Me" and "Pocahontas".
She also likes to watch Hollywood movies in her spare time – her favorite actors are Brad Pitt and Leonardo DiCaprio, while a couple of her favorite films are "Fight Club", "Meet Joe Black" and "Titanic".
Lauren's physically highly active, as she has three to four training sessions at the gym each week, thus her slim figure. She's also following a strict diet, and has given her fans advice on both working out and dieting.
Age, height and net worth
Lauren's age is 30. She has long black hair and brown eyes, her height is 5ft 10ins (1.78m) and she weighs around 150lbs (68kgs).
As of June 2021, her net worth has been estimated at over $200,000.