• Lee Norris is an American actor, born in North Carolina in 198•
• He is best known for his role as Stuart Minkus in "Boy Meets World" and its spin-off "Girl Meets World".
• He gained a BA in English & Communication from Wake Forest University and was a featured speaker at Yale University.
• He works as a development executive for Prix Productions and has appeared in various films and TV series.
• Lee Norris has an estimated net worth of over $1 million.
Lee Norris is an American actor, popular for his role as Stuart Minkus in "Boy Meets World", and its spin-off "Girl Meets World". Even though Lee is a celebrity of sorts, he and his family have successfully stayed under the radar for so many years.
Keep reading to learn more about 'the boy who played Minkus',  Lee Norris.
Early Life, Family, Educational Background
Lee Michael Norris was born on 25 September 1981 under the zodiac sign of Libra, in Greenville, North Carolina USA. He is of Caucasian white ethnicity and American nationality.
He was raised as a Christian, and still adheres to the same religion as an adult. There is no recorded information on the names of his parents or siblings, if any.
Lee started his education at the Eastern Elementary in his hometown, from which he was promoted to the E.B Aycock Middle School. For his high school education, he attended and matriculated from J. H. Rose High School, in Greenville, where he was an English major, and frequently wrote for the school newspaper.
It wasn't until Lee had to go to college, that he moved away from his hometown; iIn 2004, he obtained a Bachelor of Arts in English & Communication from Wake Forest University, Winston-Salem North Carolina. Six years later, he was a featured speaker at Yale University.
Lee Norris developed an interest in acting at a young age.
His passion for the art was so evident that his parents permitted him to act in the sitcom of the 1990's, "The Torkelsons", since that day, Lee has never looked back. In an interview with Deacon Spotlight, Lee Norris says that in his career as a child actor, his parents were the most immediate and impactful mentors in his life.
Career
Acting Career
Lee Norris started as a child actor, making his debut appearance when he took a lead role in popular sitcom, "The Torkelsons" (1991-1993), when just 10 years old. Subsequently, he played minor roles until he got a breakthrough.
Lee Norris landed a recurring role as the nerdy Stuart Minkus in ABC's "Boy Meets World" (1993-1994).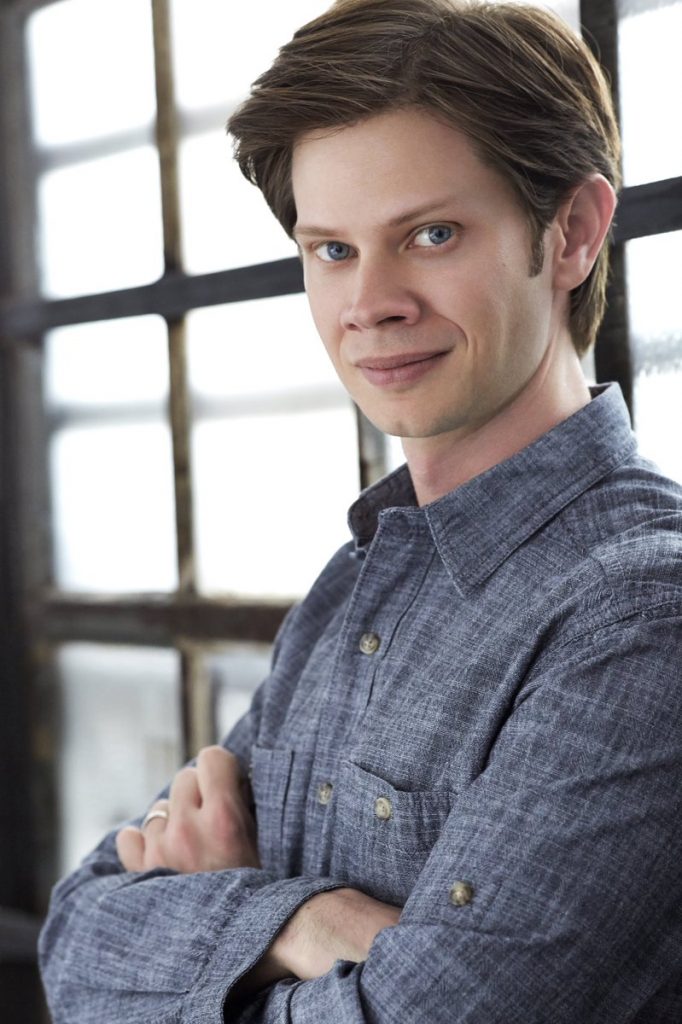 After the first season, Stuart went under the radar, returning to the show in its 6th season for graduation. Lee reprised his role in its spin-off, "Girl Meets World" (2014-2017), and having appeared in 30 episodes of the television series including its spin-off, the Stuart Mink character stuck to Lee.
Lee's next hit role was in "One Tree Hill" (2003-2012), in which he played Marvin McFadden the sports commentator, also known as 'Mouth'. He appeared in 171 episodes of the series and consistently proved himself as a great actor.
He has also appeared in other TV series, such as; "Hope" (1997), "Dawson's Creek" (2000) and "The Walking Dead" (2017) among about 15 others.
Lee has also starred in movies; his first hit movie was "Zodiac" in 2007 in which he played Mike Mageau. In 2020, he starred in "Greyhound" in which he took a minor role as a messenger. Other films Lee has appeared in are: "The Journey of August King" (1995), "A Step Toward Tomorrow" (1996), "Blood Done Sign My Name" (2010), "Gone Girl" (2014) among others.
Fans have argued that Lee's most impactful roles in his entire career are that of Stuart Mink and Mouth McFadden – even after two decades, he's still referred to as 'Stuart' by random fans.
In an old interview Lee mentioned that acting in a hit show/movie 'sort of  locks you into a certain role'. So, he's tried to take on other versatile roles, in order to escape the stereotype.
Development Executive
In 2019, Lee Norris joined Prix Productions located in Raleigh, North Carolina as its first Development Executive. He accepted the offer as soon as he moved back from Los Angeles with his family. His job description at Prix was to help the company acquire, develop and produce feature films and documentaries.
He has successfully balanced his acting career with his job at Prix since 2019. Lee has often said that he was open to new career paths, especially directing and producing. While working with Prix, Lee's agent in California continues to scout good acting opportunities for him.
Personal Life, Wife and Children
For the entirety of Lee's career, he has only been in a public relationship with one woman- Andrea Norris. The couple maintained a long-term relationship while Lee tried to build a solid career, until they married on 10 September 2011. Andrea Norris prefers to keep a low profile.
She is hardly seen in public with Lee, due to the kind of attention he gets from fans and paparazzi. After the birth of their son in 2019, Lee and his wife moved back to North Carolina from Los Angeles. They thought it was important to raise him close to their families.
Lee is inactive on social media and only grants interviews from time to time.
Appearance, Clothing Style
Lee's height is 5ft 8ins (1.77m) and he weighs about 152lbs (69kgs). His hair is colored brown and his eyes are a blue tone . From the photos we see of the 40-year-old, one can tell that he's a simple man. His dressing shows that much – for formal events, he dresses in suits, while reverting to jeans and plaid shirts during regular meetings.
Hobbies, Favorite Things and Interesting Facts
Lee's favorite holiday destinations are Spain and Sweden.
His favorite colors are blue and grey.
He enjoys hanging out with friends and family.
Lee loves sports, especially basketball.
He enjoys historical films and dreams of starring in one.
Writing is Lee's hobby.
Net Worth and Salary
As of mid-2021, Lee Norris' net worth is estimated to be over $1 million  accumulated from his years as an actor, development executive and his personal projects. At the moment, Lee Norris is yet to disclose information regarding his properties to the public.