• Alexandra Krosney is an American actress best known for her role on Last Man Standing
• She wanted to become an actress from a young age and began appearing in plays in elementary school
• Her career began in 2002 with a minor role in The Grubbs and skyrocketed with her role in Last Man Standing
• She was let go from Last Man Standing due to "creative differences" and replaced with Amanda Fuller
• Alexandra is an animal lover and she loves pop music; her favorite artist is Lady Gaga
Who is Alexandra Krosney?
Alexandra Krosney is an American actress, perhaps best recognized as Kirstin Baxter in the popular American sitcom "Last Man Standing". She was born under the Zodiac sign Aquarius on 28 January 1988, in Los Angeles, California, the USA. Alexandra holds American nationality, and as of 2021, she is 33 years old.
Early life and Family
Alexandra was born to Mike, an artist, and Vanessa Krosney who is a teacher. Alexandra apparently wanted to become an actress from a young age, as she spent her childhood watching TV series with her family. Alexandra began appearing in plays in elementary school, and continued in high school; she was great at lacrosse and played actively. Just like her peers, she was very social and friendly.
After finishing high school, she decided to focus on her acting career instead of attending a university.
Before appearing in Hollywood, she starred in independent movies and theatrical plays. Reportedly, she also modeled for a while.
Career
Alexandra made her debut in 2002 with a minor role in the American sitcom "The Grubbs". In the next year she landed two roles, in TV series' "Without a Trace" and "Family Affair". In 2004 she appeared in the popular medical drama series "ER" as Trina, and during 2005, she made a couple of appearances in the well-liked TV series such as "Grounded for Life", "Crossing Jordan", and Strong Medicine".
From 2006 when she appeared in "Bones" and "NCSI", throughout her career Krosney has landed various roles in several crime-procedural series.
Later in 2006 she appeared in the original Disney movie "Read It and Weep", followed by minor roles in "Numbers" and "Without a Trace". In the following year she starred in two TV movies – "Shredderman Rules" and "The Last Day of Summer". After appearing in "Criminal Minds", "Lost", and "CSI: Crime Scene Investigation" she landed the recurring role of Rhonda in the sitcom "Surviving Suburbia", but which was canceled after one season due to low ratings.
Other notable appearances include in "Psych", "Nikita" and "Medium", then in 2011 Alexandra was cast as Kirstin Baxter, the oldest daughter and a teenage mother, in the sitcom "The Last Man Standing". Upon airing, the show quickly garnered positive reviews and excellent viewership.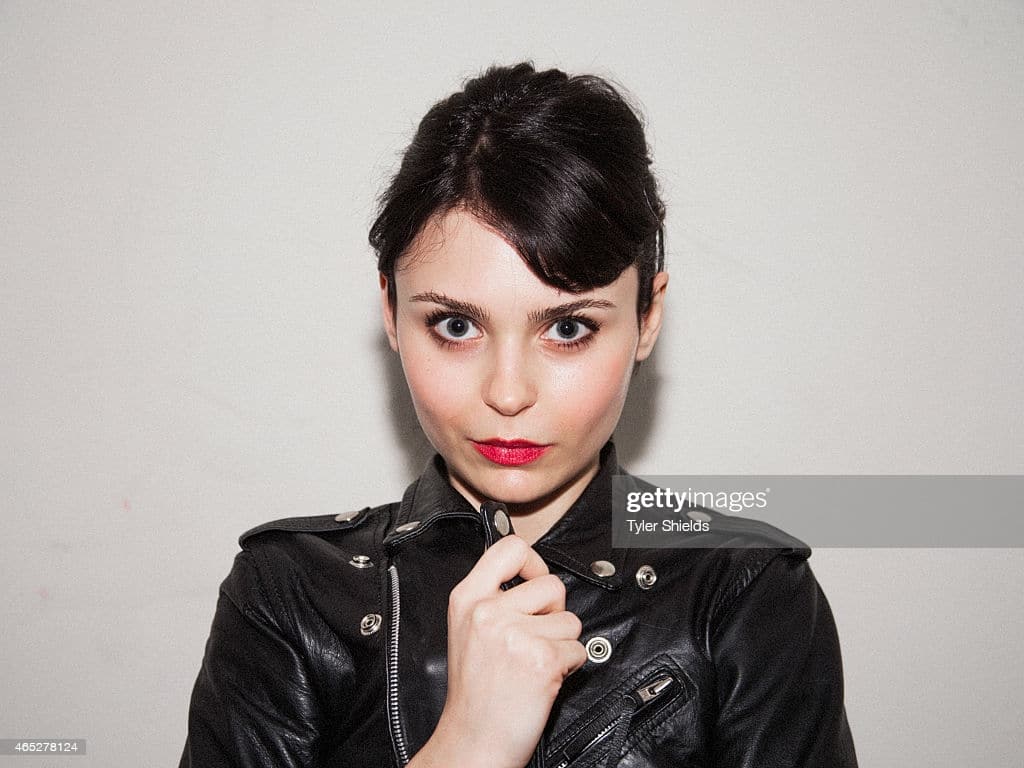 Given the popularity and success which the show gained, it doesn't come as a surprise that it was nominated for a Primetime Emmy Award for Outstanding Multi-Camera Picture Editing for a Comedy Series. Before the renewal of the second season, Alexandra was let go and replaced with Amanda Fuller, apparently for an older image, but to the disappointment of many fans. The popular sitcom has run for nine seasons, the last and final has been airing since January 2021.
Why did Alexandra leave Last Man Standing?
Given that the final season of "The Last Man Standing" has been airing as of late, many wondered why she left the show.  A couple of theories resurfaced – many believed that she exited the show due to her boyfriend. This theory was debunked quite quickly because she didn't have a boyfriend at the time.
Later it was disclosed that she was let go from the show due to "creative differences". It seemed that the creators of the show felt that Amanda Fuller would make a better portrayal of Kirsten. Yet again it was rumored that Amanda landed the role because of the age difference; the latter actress is older and hence a better match for the role. The ABC stated: "The age difference afforded the show the opportunity to retool the family dynamic."
Despite the creator's decision, many fans thought she was unfairly treated; one fan wrote "I hate it when they recast characters on TV shows! Replacing Alexandra Krosney on #LastManStanding was NOT a good idea! #NotHappy." Amanda told Hidden Remote: "Everyone has their set mind of what that character is. [They've] already met them and got used to them.
You have to earn the audience's love and respect, and that can be a process sometimes." Revolted by the recasting, a group of fans created a Facebook page called" Bring Back Alexandra Krosney".
Many fans also commented on their social media the injustice the Alexandra had endured; she was cast in the supernatural crime drama "iZombie", but suffered the same fate. After the first season she was replaced once again, with Aly Michalka. It definitely seems that the actress cannot catch a major break.
In 2013, Alexandra appeared in the short movie "Pinhole Effect", followed by minor roles in "Emily Owens, M.D.", "Rainbow Brite" and "Aquarius" among others. In 2015 she landed a role in the action-comedy "Barely Lethal", alongside Sophie Turner, Samuel L. Jackson, and Jessica Alba. Her last role was in 2016 in the short movie "Twenty-Tree Pints".
Personal Life
When it comes to her personal life and love interests, Amanda is quite a mystery woman. Back in the day, she dated Kevin Cornish, an American producer, and writer. They reportedly met in 2013 while working on a project, and began dating soon after, but after a year the couple decided to split.  At the time, some rumors were circulating that the couple reconciled their differences. Since this relationship, she hasn't been tied to anyone else. Despite working in the field, which almost necessarily puts one in the focus of attention, she has managed to keep her romantic pursuits under the radar.
Would you like to know her net worth?
According to reports, Alexandra's net worth is around $1million, which she's earned through her career as an actress.
Many suspect that after she was dropped from "The Last Man Standing", her earnings and popularity dropped severely. Whatever it may be, the fact remains that after this role, Amanda failed to land any other recurring role. At the moment, she is living a low-key life in New York. After her last role in 2016, she has not disclosed any other projects or movies, so many naturally view it as her exit from Hollywood.
Physical Stats and Hobbies
Alexandra is 5ft 5ins (165cm) tall, weighs around 115lbs (53kgs), and her vital statistics are 32-24-32. Her natural hair color is light brown, further adorned with blue eyes.
As a great animal lover, she has a dog, and shares a genuine love for animals in general.
She also likes to read books; her favorite is "Steppenwolf" while her favorite author is Herman Hesse. In an interview, Alexandra said that her favorite celebrity is Jonathan Daniel Hamm. Regarding her music taste, she likes pop music; her favorite artists are Lady Gaga and Katy Perry.
Having been present in public life, Alexandra admitted that she battled with cyber abuse. The actress said: "We live in a time of social media where everybody has a voice and they're not afraid to use it. There's a lot of cyberbullying and whatnot. I've dealt with that a lot…"
Alexandra is very active on her social media Instagram account with over 15,000 followers; she posts selfies, interesting photography, memes, etc.