• Mikaela Pascal is an American model, actress, and social media influencer.
• She has appeared in several web series and has her own YouTube channel.
• She is an Instagram influencer and launched an account on OnlyFans in October 2020.
• Her boyfriend is social media influencer Jack O'Shea.
• She has a net worth estimated at $350,000 as of mid-2021.
Mikaela Pascal is an American model, actress, and social media influencer. She first appeared on screen in a series of children's videos for YouTube, and today has her own YouTube channel.
Early life, family, educational background
Mikaela Leilani Pascal was born on 12 August 1999, in Los Angeles, California USA. Her father's name is Colton Shmidt, but her mother's isn't publicly known. Mikaela is of mixed ethnicities, some of which are Mexican, Hawaiian, Portuguese and Italian. She is the oldest of three children, with a brother named John and a sister Elly. Since she was a little girl Mikaela has loved playing dress-up and acting.
As for her education, Mikaela struggled throughout her studies to keep up with the workload, as she usually felt that she wasn't smart enough, and so didn't really care about getting any higher education. She matriculated from a local high school in 2017, then took up a 5-month course to become a licensed esthetician. This has been her passion for a while, and she wanted this even more than her YouTube career.
Career
Mikaela has taken several different paths when it comes to a career. In 2010 when she was 11 years old, Mikaela was signed up to a talent agency and started building a career as a child mode, first appearing on camera as a child.
In 2012 she took part in the YouTube web series entitled "Kids React", produced by a channel called The Fine Bros. It lasted until 2013 when they transferred her to another one of their web series entitled "Teens React", which she was part of until 2018. Mikaela has been a part of several other web series too, some of which are "Challenge Chalice", "Do They Know It" and "Sharknado".
Participating in The Fine Bros' web series opened many opportunities for young Mikaela. In 2017 she got the opportunity to work for The Fine Bros as a content creator, and actually be a part of the team behind the videos that she's been appearing in for years
On 5 August 2015, Mikaela launched her self-titled YouTube channel.
It contains various types of videos, ranging from vlog style and Q&A (question and answer) to fashion and modeling, etc. Her YouTube channel has gained over a quarter of a million subscribers and nearly 10 million views overall.
Mikaela is an Instagram influencer, as well. She hasn't been verified by the network yet, but she's quite popular on it, with her follower count at almost 400,000. She uses her Instagram account primarily as her modeling portfolio, sometimes for sponsored ads, and other times it's just a place for her to share pictures from her personal life.
Mikaela launched an account on OnlyFans in October 2020, which is a relatively new social network for adults. Most of the creators are women, but men use it as well. Most OnlyFans accounts contain nudity and X-rated content, but Mikaela doesn't post nudity on it, using it to post lingerie pictures and some more controversial material.
Personal life, boyfriend
Since Mikaela has been in front of the camera since she was a young child, it comes as no surprise that she's not very secretive about her personal life. Among the many videos she's put out on her YouTube channel there are series that she does with her friends, her closest being Labib Yasir and Katie Larlee, who are both involved in the social media influencer world, and have been in numerous videos on Mikaela's channel on YouTube. When it comes to romantic relationships, the only one that Mikaela has made public is her recent relationship with her boyfriend Jack O'Shea since the summer of 2019.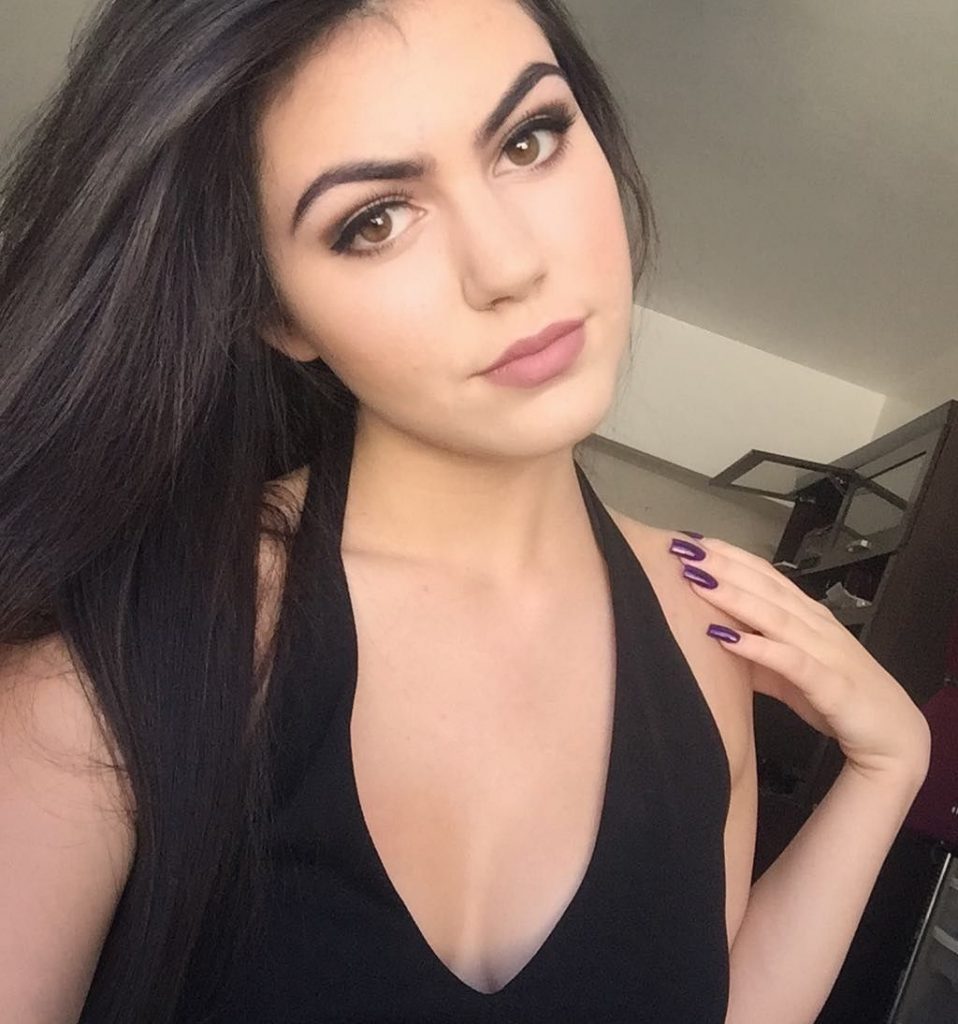 Who is Jack O'Shea?
Like Mikaela, Jack O'Shea is a social media influencer; it's not certain how and when they first met, but she said in a video they did together that they have been a relatively new item in August 2019. It's safe to assume that they became a couple that summer.
Jack has his own YouTube channel, but is also very popular on TikTok – the kind of content he produces is usually a comedy. His following on different platforms ranges from several hundred thousand up to a million.
Jack was born on 13 December 1993 in New York City, USA. He and Mikaela often make videos together, and seem to have a great relationship going. They regularly joke about the age difference between them being 25 years, while it's actually six.
Hobbies, favorite things, and interesting facts
Mikaela has a lot of interests and so open doors to her future. She has admitted to struggling in school and with her self-esteem, saying that she's been battling with depression for a good part of her life and that she also asked for help, and has been seeing a therapist to help her cope better.
When asked about who impacted her life the most so far, she always makes sure to give credit and gratitude to Benny and Rafi Fine, of The Fine Bros, for making it possible for her to have the career and life she has today.
As she's an aspiring actress, it's only natural that she loves movies, such as "Napoleon Dynamite", "La La Land" and "Jaws". She especially loves watching horror movies, and prefers DC to Marvel. Her favorite superhero is Wonder Woman.
She has a "TERIC" tattoo on the inside of her lip, which she did in August 2019, in honor of Tom Boston and Eric Beckerman, her fellow The Fine Bros personalities.
Some other interesting facts about Mikaela: she has asthma, hates potatoes, and drinks ridiculous amounts of diet soda, or so she says.
Appearance, clothing style
Mikaela said in her first video on YouTube that she is 5ft 8ins (173 cm) tall, and weighs about 130lbs (63kgs), with her body type is an hourglass, and vital statistics of 34-26-36, bra cup 32B. Her most prominent physical attributes are her long healthy brown hair, a wide, bright smile, and long legs. Her eye color is hazel.
Net worth and salary
Mikaela's main source of income is her YouTube channel. The sponsorships and brand deals she has made over the last several years add up to her net worth estimated at $350,000 as of mid-2021.