• Millie Davis is a teen actress, best known for her roles in "Odd Squad" and "Orphan Black".
• She was born in Toronto, Ontario in 2006, to an artistic family of two parents and one older brother.
• She began her career at 6 months old, appearing in a "Run for the Cure" commercial.
• Millie's net worth is estimated at $1 million, and she has appeared in films such as "Wonder" and "Good Boys".
• In her free time, she enjoys dancing and playing the piano, and is active on Instagram and Twitter.
Who is Millie Davis?
Millie Davis is a teen actress, perhaps best recognized for her roles in the series entitled "Odd Squad" and "Orphan Black". She was born of Afro-Canadian descent under the Zodiac sign Sagittarius on 6 December 2006, in Toronto, Ontario, Canada, so holds Canadian nationality, and as of 2021, she's 14 years old.
Family and Siblings
Millie was born into the very artistic family of Megan and Wayne Davis. Her parents currently run the musical theater Charactors Theatre Troupe in Thornhill, which offers various performing arts programs for children. In 2021, she's disclosed that she's attending a private school.
She has one sibling, an older brother named Drew Davis, who is also an actor and voice actor. Even though he is just 17 years old, he has a number of credits under his belt already, including "Paw Patrol", Big Top Academy: School's Out Edition", and "Orphan Black".
Rise to fame
Millie kicked off her acting career at the very young age of six months, when she appeared with her father Wayne in the "Run for the Cure" commercial. In 2007, she voiced the character of Serena in the children's animated show entitled "Super Why", and also aged five, Millie starred in the made-for-TV movie entitled "Befriend and Betray", portraying the character of Caitlyn McQuarrie.
The following year she appeared in the action thriller movie "A Dark Truth", alongside Andy Garcia and Forrest Whitaker, and in the same year voiced the character of Chloe in the animated film entitled "The Magic Hockey Skates".
In 2013, she starred in the comedy-drama "A Best Man Holiday", opposite Taye Diggs and Regina Hall, and landed the role of Gemma Hendrix in the sci-fi thriller series entitled "Orphan Black". In the same year, she voiced a recurrent character in the animated series "The Doozers", followed by a support role in the medical drama series "Remedy", and the TV movie "Apple Mortgage Cake".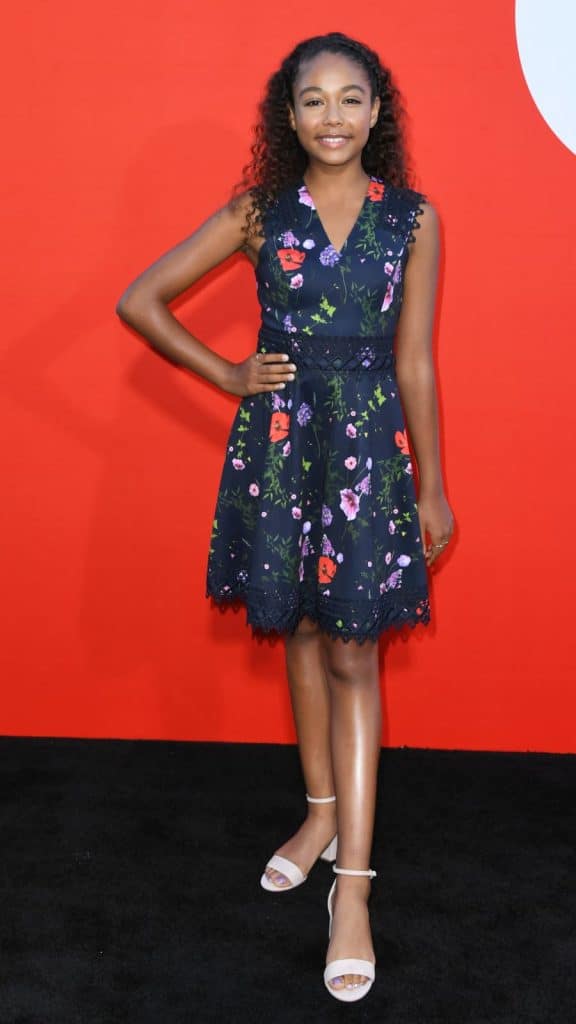 The following year she scored her most notable role to date, as Ms. O in the Canadian educational TV series entitled "Odd Squad". The series follows the organization of the same title, comprised of children who use math skills to solve problems. The beloved show has run for three seasons, garnering over 60 nominations and awards, including a Daytime Emmy, Parent's Choice, and Canadian Screen Awards. It additionally received critical acclaim and praise for the cast, didactic elements, and inclusivity. During the busy 2014, she also appeared in the Canadian CGI/live-action series for children entitled "Annedroids" – throughout its four-season run, the show received numerous nominations and awards.
In 2015 she appeared as Victoria in the romantic comedy TV series "Man Seeking Woman", and voiced Pricilla in the animated series "Playdate". Continuing her pattern of voice roles, she gave voice to the recurring character of Penelope in the animated series "Wishenpoof".
Millie continued by kicking-off the following year with two more voice roles, portraying Mia in the animated series "Little People" and reprising Ms. O in the animated movie "Odd Squad: The Movie".
In 2017 she joined the cast of the popular Canadian TV series "Dino Dana" as the recurring character Dana, and later that year starred in the family drama entitled "Wonder", opposite Julia Roberts and Owen Wilson.
This heart-tugger, which follows an inspiring story of the Pullman family and August, generally received favorable reviews and numerous awards, as well as scoring well at the box office. In 2018, she landed the lead role in the animated series entitled "Esme & Roy", which has run for two seasons. After guest-starring in the sci-fi drama series "Origin", she again reprised her role as Ms. O, in the TV film "Odd Squad: World Turned Odd", and in early the following year, she appeared as Brixlee in a coming-of-age comedy movie "Good Boys".
Latest Projects
In 2021she voiced the character of Lamya in the animated adventure movie entitled "Lamya's Poem".
She then landed her show entitled "Amelia Parker", in which she portrays the character of Amelia, who also appeared in the spin-off entitled "The Parker Anderson, the drama series that follows the family as a whole, and their intrinsic battles as they come together, premiering in April 2021. Regarding her character of Amelia, Millie said:" Amelia's story is very relatable for a lot of people, fitting in the school and your friends, trying to make new ones. Her character is very deep and evolved. Some days I would be laughing in every scene, and some days I'd be all in tears."
Would you like to know her net worth?
As of mid-2021, Millie's net worth is estimated at $1 million, which she's acquired through her career as an actress.
Despite her young age, she's appeared in several high-grossing movies, including "Wonder" which grossed over $300 million, and "Good Boys", which grossed $110 million.
Millie is mostly active on her Instagram account, which currently has over 130,000 followers, and on which she usually posts selfies and photos from her current and upcoming projects. Her Twitter account has over 3,000 fans.
Physical stats and hobbies
Millie's current height is 4ft 7ins (139cm), and her weight is about 80lbs (36kgs). Her hair is brown and curly, while her eyes are light brown.
In her free time, she likes to dance and play the piano. In an interview, she shared her recipe for making it in entertainment business,saying "Dedication. Never give up. I know that a lot of people say this, but it is so true. Things do not come easy for anybody in the acting world. It may seem like that but you have to work so hard to keep the balance in your life."
Personal Life
Given her age, it's too early to talk about her romantic interests. In an interview, she said that being an actress took a toll on her private life and that it had been difficult to keep friends or have hobbies, given that she spends a lot of time on set.