• Rupert Evans was born in Staffordshire, England in 1977 and holds British nationality
• He is an actor who is best known for his portrayal of Frank Frink in the science fiction thriller series "The Man in the High Castle"
• He has had roles in TV series such as "Paradise Heights", "World Without End", and "Charmed"
• He has voiced characters in various video games and has appeared in documentaries and talk-shows
• He has won one award and has an estimated net worth of over $3 million
Who is Rupert Evans?
Rupert Evans was born in Staffordshire, England, on 9 March 1977 – his zodiac sign is Pisces and he holds British nationality. He is an actor, who is perhaps known best for his portrayal of Frank Frink in the science fiction thriller series "The Man in the High Castle", created by Frank Spotnitz, and which starred Alexa Davalos, Luke Kleintank and Rufus Sewell. It's about a dystopian future in which the world is dominated by Imperial Japan and Nazi Germany, and about an American woman who finds a film which could help overthrow the totalitarian regime. The series won 10 awards including two Primetime Emmys, and was nominated for 55 other awards.
Early life and education
Rupert was raised in Staffordshire alongside his two younger brothers by their parents, about whom not a lot is known as they prefer to stay away from the media's attention, but they're known to be farmers living in Stowe-by-Chartley.
Rupert studied at the independent boarding school Bilton Grange, before moving on to Milton Abbey, another independent boarding school. He became interested in acting while attending Milton Abbey, and upon matriculating in 1995, Rupert enrolled at the Webber Douglas Academy of Dramatic Art, from which he graduated with a Bachelor of Arts degree in theatre in 1999.
Roles in TV series
He made his debut TV series appearance in the 2001 episode "Father Figure" of the comedy "High Stakes", while Rupert gained recognition in 2002 when cast to portray the supporting character Toby Edwards in the drama "Paradise Heights", which starred Charles Dale and Neil Morrissey, and follows three brothers running a discount warehouse in England.
The same year saw Rupert play Jamie Doughan in the drama "Rockface", then in 2005 he was cast to star in the romantic crime mini-series "Fingersmith" set in Victorian England, which also starred Elaine Cassidy and Sally Hawkins, and follows the young thief Sue, who falls in love with the rich heiress whom she was supposed to rob while.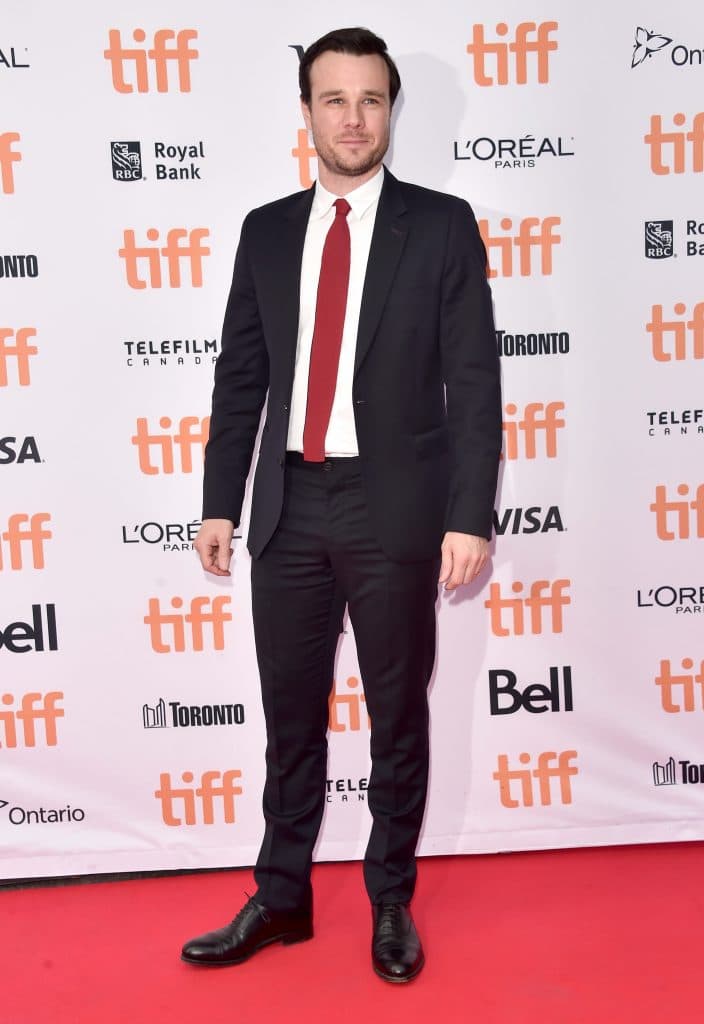 The year 2008 saw Rupert star as King Richard IV in the drama mini-series "The Palace", and in 2012, he played the supporting character Godwyn in the historical romantic drama mini-series "World Without End" which starred Ben Chaplin and Charlotte Riley, and follows citizens of the small English town of Kingsbridge, as they are trying to survive while the King is leading a war with France, and the Black Death is killing numerous people in Europe. The series won two awards including a Primetime Emmy, and it was nominated for 10 other awards. In 2014, Rupert could've been seen portraying Elliott in the action crime drama "Rogue", while he also starred in the drama "The Village" in the same year.
His most recent role in a TV series has been in the fantasy drama "Charmed", which starred Melonie Diaz, Madeleine Mantock and Sarah Jefferey, and follows three sisters who are witches fighting supernatural forces. It aired from 2018 to 2021 and won two out of the six awards it was nominated for.
Roles in movies
Rupert made his debut film appearance in the 2003 romantic drama "Sons & Lovers", while he gained recognition for his portrayal of John Myers in the critically acclaimed 2004 action fantasy horror "Hellboy", written and directed by Guillermo del Toro, and which starred Ron Perlman, Doug Jones and Selma Blair. It follows a demon who, after being rescued from the Nazis, fights to stop the dark forces from taking over the world. The movie won three out of the 26 awards it was nominated for.
In 2009, Rupert was cast in a supporting role in the biographical adventure drama "Agora", written and directed by Alejandro Amenabar, and which starred Rachel Weisz, Max Minghella and Oscar Isaac. It is set in Roman Egypt, and follows a slave as he falls in love with his mistress Hypatia of Alexandria, a professor of mathematics and philosophy. The film won 11 awards and was nominated for 15 others. A couple of Rupert's following roles were in the 2011 horror thriller "Asylum Blackout", the 2012 horror thriller "Elfie Hopkins: Cannibal Hunter" and the 2014 mystery horror thriller "The Canal".
The year 2015 saw him star as Reeves in the action mystery horror "Tank 432", written and directed by Nick Gillespie, and which also starred Steve Garry and Deirdre Mullins.
It follows a group of mercenaries stuck in an armored personnel carrier, but received poor reviews, however, the following year saw Rupert being praised for his portrayal of Malcolm, the lead character in the mystery horror thriller "The Boy", which also starred Lauren Cohan and James Russell, and follows an American nanny who has been hired to look after an English doll. It was nominated for six awards.
Two of Rupert's most recent roles in movies have been in the 2016 crime drama "American Pastoral", and the 2020 action thriller "The Doorman".
Other credits
Rupert has voiced characters in various video games – he lent his voice to Sergeant Morgan Duvall in the 2008 "Haze", to Graverobber Blige in the 2009 "Demon's Souls", and to several characters in the 2010 "Enslaved: Oddysey to the West". He also voiced various characters in the 2012 "Fable: The Journey", and Nine-One-Nine in the 2014 "Q. U. B. E: Director's Cut".
#TheDoorman out today, 9th October 2020, on demand: take a look… @Lionsgate @LionsgateUK pic.twitter.com/5mf0OgboGO

— Rupert Evans (@rupert_evans) October 9, 2020
He sang the song "Where is Your Highland Laddie Gone? (Blue Bells of Scotland)" in an episode of the 2009 mini-series "Emma".
Rupert has just recently made his directing debut with the 2020 episode "Don't Look Back in Anger" of the series "Charmed".
He has appeared in various documentaries too, including the 2002 series "Biography", the 2004 film "'Hellboy': The Seeds of Creation", and the 2015 short video "Making of Fleming DVD Extra". Rupert has also been invited to make guest appearances in several talk-shows, such as "Loose Women", "Saturday Kitchen" and "Popternative".
Awards and nominations
He has won one award of the two he's been nominated for. In 2014, Rupert was nominated for a Fright Meter Award for Best Actor for his performance in the film "The Canal", while the following year he won an International Fantasy Film Award for Best Actor for "The Canal".
Love life and relationships
Rupert is quite secretive when it comes to his love life, and not a lot is known about his present affairs.
It was reported in 2004 that the popular actor was in a relationship with Lyndsey Marshal, a popular British actress, as they attended the premiere of his movie "Hellboy" together on 30 March. However, neither of the two confirmed the rumors concerning the alleged relationship, thus meaning they could've only been friends.
In 2006, Rupert fell in love with Morven Christie while they were acting in the play "Romeo & Juliet" together. Morven is an actress with around 40 credits to her name, while she is perhaps known best for her portrayal of D. S. Lisa Armstrong in the crime drama series "The Bay", which has been airing since 2019. The two dated for less than a year before splitting ways for unknown reasons.
Rupert hasn't spoken about any other women he has perhaps been with, and as of February 2021, he appears to be single, hasn't married and doesn't have children.
Hobbies and other interests
Rupert has his own favorite actors, and today mostly admires Simon Russell Beale known for his portrayal of Lavrenti Beria in the 2017 historical comedy film "The Death of Stalin", and he admires Ralph Fiennes known for his portrayal of M. Gustave in the hit 2014 adventure crime comedy movie "The Grand Budapest Hotel". Rupert's favorite series is the 1999 drama "The West Wing".
He likes to act in plays, and has been a member of the Royal Shakespeare Company for many years now.
Rupert has been addicted to various video games over the years, firstly to "Tiger Woods Golf" which he often stayed up until 3am playing it. He then became interested in chess, and occasionally played simultaneous games against a couple of his friends. According to rumors circulating the internet, Rupert's girlfriend was mad at him because of his obsession with video games, so and he eventually decided to stop playing.
Rupert is physically active, and has a couple of training sessions at the gym each week.
Age, height and net worth
Rupert's age is 43. He has short brown hair and brown eyes, his height is 5ft 10ins (1.78m) and he weighs around 160lbs (72kgs).
As of February 2021, his net worth has been estimated at over $3 million.