• Tina Ivlev is a 32-year-old Russian-American actress, director, producer and writer
• She has a net worth estimated at close to $1 million
• She holds Russian nationality and belongs to White Caucasian ethnic group
• Her career began in 2008 with roles in "Weeds", "Days Of Our Lives", and "Limelight"
• She is married to Kip Calendine
Who is Tina Ivlev?
Tina A. Ivlev was born on 10 June 1989 under the zodiac sign of Gemini, in Moscow, Russia. She is a 32-year-old Russian-American actress, director, producer and writer, probably best recognized for landing the role of Eve in the horror-thriller film "Bound To Vengeance" (2015), playing Natalia in the CBS soap opera "The Young And The Restless" (2017), and featuring as Freelania Alexeyevich in the Showtime comedy-drama series "Shameless" (2018).
How rich is she, as of now? Tina Ivlev Net Worth
As of mid-2021, Tina Ivlev's net worth is estimated at close to $1 million, acquired through her successful involvement in the world of entertainment as a professional actress, who has garnered more than 30 television and film acting credits since she launched her career in the early 2000s.
Early Life, Parents, Nationality, Ethnicity, Educational Background
Tina Ivlev is very secretive when it comes to speak about her early life, so there is no information about her childhood.
She was born in Moscow to parents whose names and professions haven't been revealed. It is also unknown whether she has siblings or is an only child. She holds Russian nationality and belongs to White Caucasian ethnic group. Regarding her education, Tina hasn't shared any details.
Career Beginnings
It's unknown when exactly she left Russia, but Tina started pursuing her professional acting career in 2008, when she made her debut TV appearance in the role of the younger Dirty Blond in the episode "Head Cheese" of the Showtime dark comedy-drama series "Weeds", which follows the widowed mother of two boys, portrayed by Mary-Louise Parker, who sells marijuana to earn enough money for her family.
The series earned numerous awards, including two Primetime Emmys and a Golden Globe Award. Later that year, she made a guest appearance as Kelly in two episodes of the NBC daytime soap opera "Days Of Our Lives", which is the longest-running scripted TV series in the world with more than 14,000 episodes. She then made her feature film debut as a sister in the made-for-TV drama film "Limelight" (2009), alongside Matthew Davis, Oded Fehr, and Jessy Schram. At the time, she also guest-starred in other TV series, including "Boston Legal", "CSI: NY", and "The Forgotten".
Rise to Fame
In 2012, Tina Ivlev took the role of Valarie in the family drama film "Closer To God: Jessica's Journey", directed by Jenn Page, and featured as Kim in the short drama film "Atheist Anonymous", alongside Travis Hammer, Joe Holt, and Thomas F. Evans. It was followed by her portrayal of Jennifer in the thriller film "The Devil's In The Details", and her voice-over of Lauren Staples in the action-adventure survival horror video game "Dead Rising 3", both in 2013.
In the following year, she featured as Ashley Tralman in the made-for-TV mystery crime drama film "Death Clique" and then landed her first major role as Laura in the biographical crime thriller film "Crimes Of The Mind", which follows a woman who spends several years of her life and millions of dollars to get her daughter back from a cult. She then played Hazelle in two episodes of the comedy TV series "Valley Girls", both of which she wrote, produced and directed, also in 2014.
In the same year, she guest-starred in such roles as Kirsten in the episode "Love For Sale" of the CBS procedural forensics crime series "CSI: Crime Scene Investigation", and Irina Veselov in the episode "Echoes" of the USA Network drama series "Graceland".
Continued Success
Tina Ivlev's first lead role came in 2015, when she was invited to play Eve in the horror-thriller film "Bound To Vengeance", alongside Richard Tyson – the film was directed by José Manuel Cravioto and premiered at the Sun Dance Film Festival. Two years later, she was cast as Natalia in the CBS soap opera "The Young And The Restless", created by Lee Phillip Bell and William J. Bell.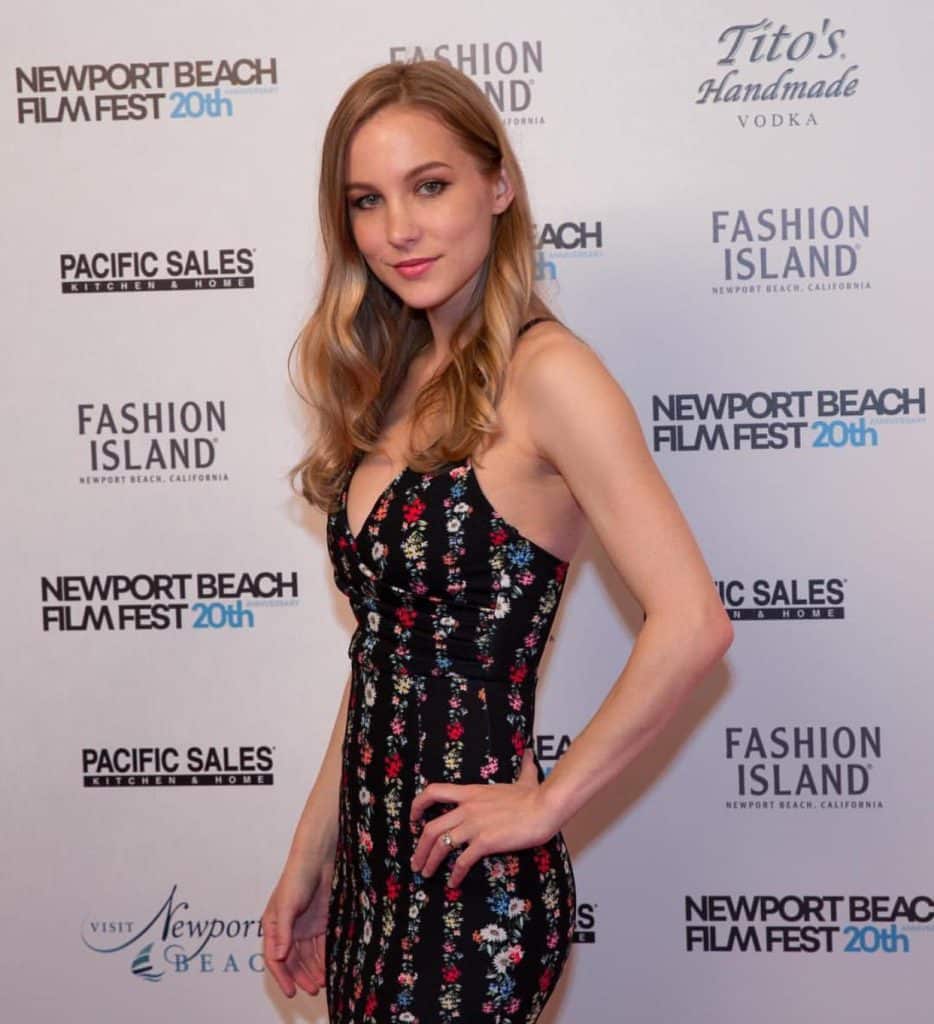 The series was a huge critical success, winning 11 Daytime Emmy Awards in the category of Outstanding Drama Series; it's still the highest-rated daytime TV drama series on American television. She then took the supporting role of Freelania Alexeyevich in three episodes of the critically acclaimed Showtime comedy-drama series "Shameless" in 2018, co-starring alongside William H. Macy and Emmy Rossum. During the same year, she starred as Yvette in the USA Network crime drama series "Queen Of The South", which is an adaptation of the Telemundo telenovela "La Reina Del Sur", and portrayed Kate in the comedy horror film "Deadtectives", co-written and directed by Tony West.
Recent Years
In 2019, Tina Ivlev featured in the part of Dinara in the Netflix thriller miniseries "What/If", next to Jane Levy and Blake Jenner, and provided her voice to Nightsister Merrin in the action-adventure video game "Star Wars: Jedi Fallen Order". She then made guest appearances in such roles as Marylou in the episode "Malfunction" of the Fox procedural series "9-1-1" (2019), and Ellen Dayton in the episode "Now And Then" of the ABC police procedural drama series "The Rookie" (2020). Most recently, she joined the cast of the 2021 historical romantic drama film "Charming The Hearts Of Men", in which she landed the role of Ruth opposite Sean Astin and Kelsey Grammer.
Appearance and Vital Statistics
Tina Ivlev has short blonde hair and blue eyes. She stands at a height of 5ft 4ins (1.63m), while her weight is around 128lbs (58kgs). Information about her vital statistics, bra, dress and shoe size isn't available.
Personal Life
Tina Ivlev's personal life is also a mystery, since she manages to keep it to herself. Nonetheless, it's known that she's married to Kip Calendine, a director, writer and filmmaker, who is known for his work on "Three Roads" and "Valley Girls". They exchanged wedding vows at a ceremony held on 24 June 2014. The couple doesn't have children; their current residence is in Los Angeles, California.