• Montana Jordan is an American actor best known for his role as Georgie Cooper in the comedy series "Young Sheldon".
• He was born in Longview, Texas and is 18 years old as of 2021.
• Montana has a passion for acting, hunting and playing sports.
• His net worth is estimated at $600,000 as of 2021.
• He is single and unmarried, and does not have children.
Montana Jordan is a talented American actor, probably known best for his role as Georgie Cooper in the comedy series " Young Sheldon." Despite the fact that he is not yet a legal adult, Montana Jordan is very hardworking and passionate about acting, which has seen him secure significant roles in a couple of TV shows and films at his young age.
Age, Early Life, Education Background
Montana Jordan was born under the Pisces zodiac sign on 8 March 2003, in Longview, Texas, USA, which makes him 18 years old as of 2021. Before moving to Ore City, Texas, young Montana's family lived in Longview for two years, relocating when his father, Tony Jordan, received an irresistible job offer there. His mother, Kelli Smith, worked in Texas as a first-grade teacher. Montana was raised with his two elder sisters, Jaden and Katelli Jordan.
While in high school, Montana's tutors noticed his passion for acting, and encouraged him to pursue his dream. He joined the school's drama classes, where he performed exceptionally and became top of the class. Montana's matriculation date is getting closer, however, he previously revealed during an interview that he is not interested in going to college, due to his ardent passion in acting.
As a child, the talented left-handed actor loved racing dirt bikes – currently, he is one of a few Ore City Rebels team members. The young TV personality is also a hunter, and goes on expeditions with his dad who taught him how to set traps and hunt when he was seven years old.
Interest and Hobbies
Apart from hunting, Montana enjoys watching Motocross racing, and is a huge fan. He has also expressed an interest in music, and is currently learning to play the guitar. Montana is also an athletic kid who enjoys playing soccer and tennis, as well as chess.
Tana, as some people call him, likes attending events and parties organized for actresses and actors. He also enjoys watching TV series and films – his favourite movies and TV shows are the "Harry Potter" series, "The Simpsons," and " You've Got Mail." His favourite actors are Daniel Radcliffe and Tom Hanks, and actress Emma Watson.
Montana Jordan's Acting Career
Montana attended his first audition in 2015,  hopeful of being selected to play a role in the comedy film "The Legacy of a Whitetail Deer."
His passion had been sparked by his sisters, parents, and mostly by his high school professor, who had spotted his fervor for acting. Out of the 10,000 attendees, Montana was the best participant and was selected and assigned to the role as Jaden, marking his debut in the entertainment industry.
Through his debut film, Montana's talent was soon noticed, and he was selected to play Georgie Cooper, Sheldon Cooper's elder brother, in 2017's "Young Sheldon," which is a "Big Bang Theory" spin-off comedy TV series. Following his immense contribution to the series, Montana was nominated for the Young Artist Award.
In 2018, Montana appeared in an episode of "The Big Bang Theory" namely "The VCR Illumination" in which he played George Cooper, and was praised once again for his performance.
The comic TV series is centered around the story of five personalities living in California; two work in Caltech (California Institute of Technology) and are Sheldon Cooper and Leonard Hofstadter, then there is Raj Koothrappali, an accomplished astrophysicist, and Howard Wolowitz, who is an aerospace engineer. The other character, Penny, is their neighbour and friend who lives across the hall and is an aspiring actress working as a waitress. Out of 46 nominations, the series has won six Emmy Awards among others.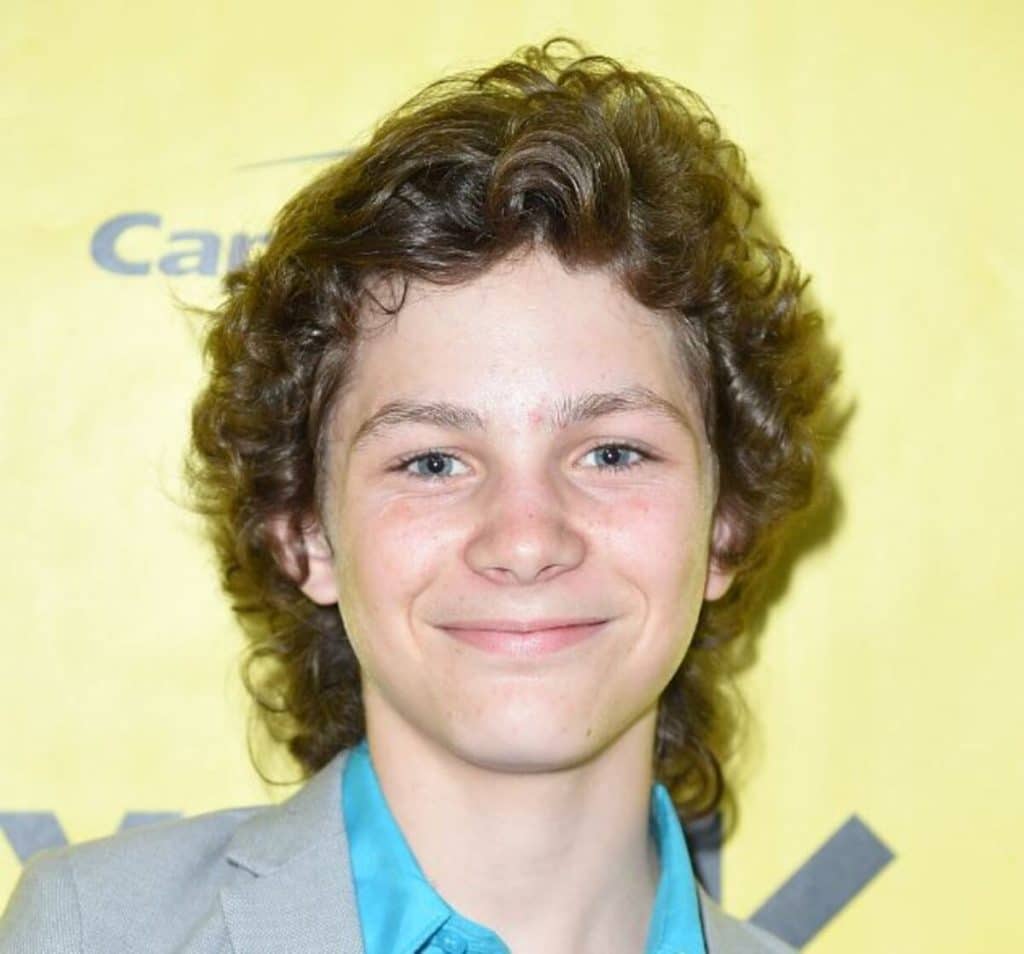 Tana has also made appearances in several episodes of "The Talk and Steve" TV series. He has also sung in the course of his career – in 2018, he performed "My Father Was a Hunter," on the "Legacy of a Whitetail Deer" soundtrack.
Montana's Career as a YouTuber
Montana was inspired by the success of other YouTubers to open his own channel, "Montana Jordan vlogs" in June 2017, and has garnered tens of thousands of subscribers. Jordan posts his day-to-day life videos as well as challenges and pranks.
Jordan is active on Instagram too on which he has a significant number of followers; he's also active on Facebook and Twitter.
Rumors and Controversies
Lately, there has been a widespread rumour that young Montana might be related to Patrick Swayze, the late actor who was very famous and equally talented. The rumour started when people noticed that Montana looks much like the late actor, and started asking questions. Although looking alike does not necessarily mean that someone is related to the other, the rumour is spreading fast in social media.
Personal Life, Family, and Relationships
Montana has a very close relationship with his family. On 2018's Father's Day, he posted a picture of his father on his Instagram page wishing him a happy Father's Day, and proclaiming his love for him for being there when he needed him the most.
The fact that he constantly uploads his sisters' photos on his social media pages proves his love for them too.
It's alleged that Montana has very many secret admirers who flock to his Instagram page. He once revealed that he receives close to 100 Instagram messages daily from girls who follow him, and whom he has never even met before. Although he keeps his love life personal, it's rumoured that the "Young Sheldon" star is currently 'dating' an Instagram supermodel whom he met a year ago, however, he's never met her in real life – they've maintained an online relationship since they became friends.
Montana has no previous known relationship history. As of 2021, he is single and unmarried, and doesn't have children.
Body Measurements
Montana is American of the white ethnicity. He has an athletic body, stands 5ft 5ins (1.65m) tall and weighs around 125lbs (57kgs). He has brown eyes and his long curly hair is brown. His chest, waist, and arm sizes are 36, 30, and 12 respectively.
Net Worth
Montana is a teen actor who has just started his career, but his net worth is already estimated at $600,000 as of 2021. His future as a professional actor is promising, and he no doubt looks forward to earning more from his career.