• Beena Patel is an accomplished doctor, mother and the wife of comedian and political commentator, Hasan Minhaj.
• Beena attended the University of California, Davis and earned her Master's degree in public health, followed by a PhD in Health, Health care administration and Management.
• She is currently a Senior Transformation Consultant at Vituity Cares, a non-profit organization and foundation.
• She met her husband Hasan Minhaj at the University of California, Davis and the two married in 201•
• Beena has a net worth of approximately $50,000.
Beena Patel is an accomplished doctor,  mother and the wife of comedian and political commentator, Hasan Minhaj.
Early life, family, educational background
Beena Patel was born on 1 February 1985 under the Aquarius star sign in California, USA. There is virtually no information online about Beena's early life, as she keeps her private life and family away from the public eye. She is Hindu, and speaks fluent Spanish, Gujarati as well as Hindi. She matriculated from high school in 2003 and attended the University of California, Davis, where she studied psychology, neurobiology and behavioral analysis.
After she graduated in 2007 with a Bachelor of science, she pursued her education further the following year by enrolling at her alma mater 's school of medicine, and earned her master's degree in public health: Epidemiology, biostatistics and health policy. As impressive as she already was at that stage, Patel set her ambition even higher. Between 2010 and 2013, she attended the University of California, Los Angeles, and was awarded her PhD in Health, Health care administration and Management.  This officially made her Dr Beena Patel.
Career
During her time at university, Beena was part of the school's admission committee.
She also became involved in numerous medical researches while doing her doctorate. While still studying she became involved with several firms and volunteer programs, giving her resume an impressive boost.
She continued to work with well-respected institutions in the healthcare industry, such as the University of California Center for Health and Research. In 2007 she worked as a clinical research co-ordinator at Retinal Consultants in California, a medical group that specializes in diseases affecting the retina, vitreous and macula.
The following year, Patel worked as a clinical operations analyst and account manager for Cave Consulting Group, a technology company that provides software which aims to improve  efficiency and quality in the way healthcare is delivered.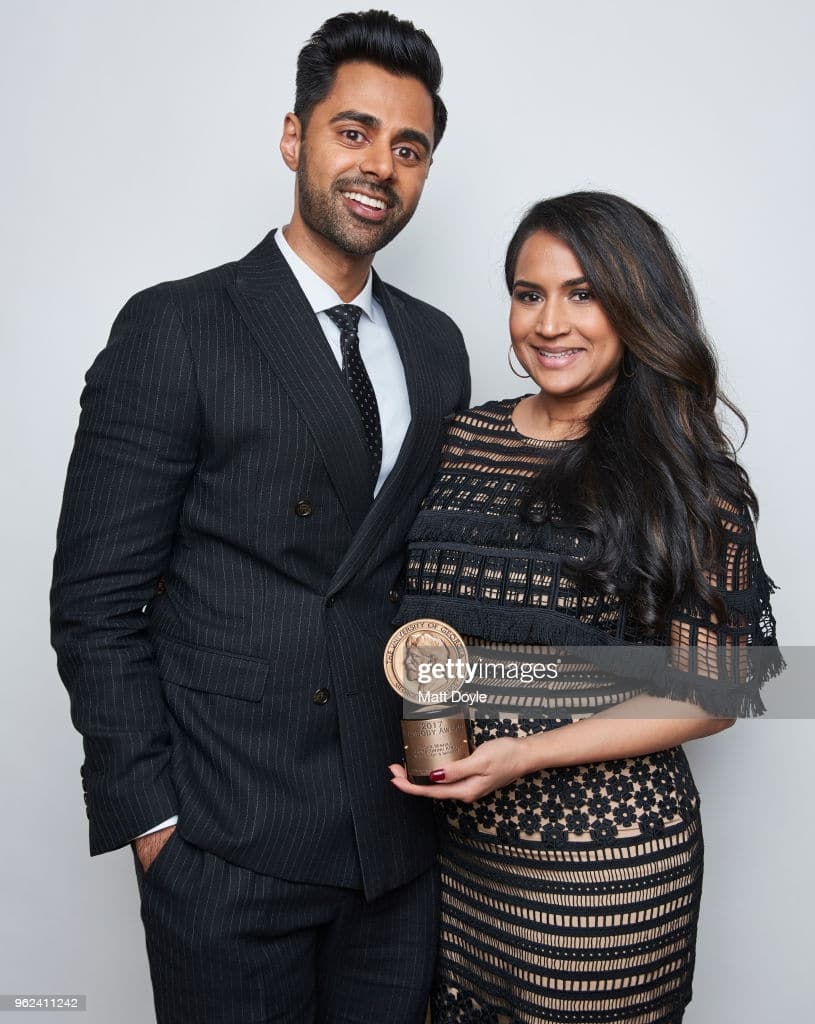 She currently holds the position of Senior Transformation Consultant at Vituity Cares, a non-profit organization and foundation that works to empower the vulnerable and under-represented due to race or economic standing. The foundation also works to close the gap in healthcare equality.
The NPO had its first virtual gala in December 2020 under the theme "Change the World". Beena's husband, Hasan took to Instagram to celebrate his wife – 'for years she has been working tirelessly in public health. With homeless vets, underserved communities and now she's launching the culmination of her efforts.' She is also a management consultant for MedAmerica
Personal life
Beena met Hasan Minhaj when the two attended the University of California, Davis. The two college sweethearts tied the knot in a huge traditional wedding ceremony in 2015. During a 2017 interview with Bustle, Minhaj said 'I met the love of my life there (university). It's wild. When you're living your life, you don't realize that history is happening in real time. So when I first saw her as a freshman, I was just living on the quiet floor in the Thoreau dorms. She was  just a girl I had a crush on. I didn't know she'd be my wife.' Although the two have different religious backgrounds, with Beena being Hindu and Hasan Muslim, their differences did not get in the way of their love. The couple stuck to tradition and didn't move in together until they married.
In April 2018 Patel and Minhaj welcomed their first child, a girl whose name or face has not been revealed to the public, and welcomed a baby boy in March 2020. In his announcement on Instagram, Hasan joked 'the Minhaj family grows and according to Beena it's done growing. But ya never know, shooters shoot.'
Beena and her husband keep the identities of their children private from the public, and have never revealed their names or shown their faces on social media. Beena keeps her Instagram account private.
Who is Hasan Minhaj?
Hasan Minhaj  is a comedian, television host and producer. Hasan was born in Davis, California after his parents immigrated to the US from Aligarh in Uttar Pradesh, India.
His mother returned to India shortly after he was born to complete her medical degree. Minhaj, grew up Muslim, but speaks Hindi and Urdu. His younger sister works as an attorney in San Francisco Bay. Minhaj went to Davis Senior High school from where he matriculated in 2003. He furthered his studies by enrolling at the University of California, Davis where he took political science as his major, graduating in 2007.
Manhaj's interest in comedy peaked while he was in college, after watching a Chris Rock stand-up show, and it wasn't long before he was traveling all over San Francisco to perform his own material. In 2008 he won a "Best Comic Standing" competition, which had him open for stand-up comedian and actor Katt Williams.
Minhaj eventually moved to Los Angeles to pursue comedy. In 2011 he landed a recurring role on the comedy show State of Georgia in 2016 he was added as a correspondent in the daily show. A role that launched his popularity. In April 2017, the comedian didn't hold back roasting the political elite at the White House correspondent's dinner where he was one of the speakers. He turned his off-Broadway special into a Netflix special entitled "Hasan Minhaj: Homecoming King", which later won a Peabody award. The following year in 2018 it was announced that Minhaj would start hosting his own show on Netflix, called "Patriot Act with Hasan Minhaj".
Beena's hobbies, favorite things and interesting facts
She received the Roemar Innovative Course Design Award in 2013
Her dissertation in University "The implementation of the West Los Angeles patient centered medical home for homeless vererans" was recognized nationally, and repeated as best practice across the country..
Appearance, clothing style
Beena is a gorgeous woman who stands at 5ft 3ins (163 cm) and weighs 125lbs (56 kg). She has black hair and brown eyes. Beena is often seen accompanying her husband on the red carpet wearing elegant designer gowns.
Net worth and salary
Beena is reported to have a net worth of around $50,000, while her husband's net worth is reputedly over $3 million.