• Ashley Harlan is a physician assistant and wife of Ben Roethlisberger, a famous American Football quarterback.
• Ashley and Ben have three children together and she holds a Bachelor's degree in health science and a Master's degree as a physician assistant.
• Ashley enjoys travelling, shopping, spa visits, and watching romantic movies.
• Ben Roethlisberger is a retired NFL player and philanthropist who founded The Ben Roethlisberger Foundation.
• He has had several legal issues including being accused of sexual assault and not wearing a helmet during a motorcycle accident.
Who is Ashley Harlan?
Ashley Roethlisberger (nee Harlan) was born in New Castle, Pennsylvania USA, on 17 July 1985 – her zodiac sign is Cancer and she holds American nationality. She is a physician assistant but who might be known best for being the wife of Ben Roethlisberger, a famous American Football quarterback.
Childhood and education
Ashley was raised alongside her brothers Brandon and Brent by their parents David and Jeannie – both her brothers are married and are living with their families in Pennsylvania.
Ashley became interested in playing sports while attending elementary school, and after enrolling at Laurel High School became a three-sport athlete as she played basketball, volleyball and softball. Ashley was also interested in becoming an actress or a model, but still stuck to sports.
Upon matriculating in 2004, she enrolled at Saint Francis University on a softball scholarship, and graduated with a Bachelor's degree in health science in 2009. Ashley has also obtained her Master's degree, becoming a physician assistant.
Ashley's career
Ashley is today working as an assistant nurse in Presbyterian Hospital's cardiac surgery center – not a lot else about her career is known.
Love life and marriage with Ben Roethlisberger
In 2005, Ashley met Ben Roethlisberger at a training camp organized by the Pittsburgh Steelers and they started dating not long afterwards. The relationship had its ups and downs mostly because of Ben, who had a motorcycle accident and who was twice accused of sexual assault.
Nevertheless, the two stayed together, and in early 2011, Ben asked Ashley's parents' permission to marry her. The wedding was held on 23 July 2011, and the two's wide circle of friends and family attended – some of the popular Football players were also there, including Brett Keisel and Willie Colon. In November 2012, Ashley and Ben welcomed their first son Ben Jr. while their daughter Baylee Marie Roethlisberger followed on 19 March 2014, and their second son Bodie Roethlisberger arrived on 26 May 2016.
As of January 2021, Ashley is married to Ben Roethlisberger and they have three kids together.
Hobbies and other interests
Ashley's favorite hobby is travelling and she has been all around the US to keep her husband company during his football matches – she has also vacationed in various European countries, such as France and England.
Ashley is a cat-lover, and has two pet cats and a pet dog, while her favorite animals are horses.
She is a bit of a shopaholic as she goes shopping for clothes at least once a week,trying to keep up with all the latest fashion trends.
Ashley likes to relax by going to spa centers and having massages while she also meditates a couple of times a week.
She enjoys watching romantic movies late at night, and some of her favorite actors and actresses are Tom Hanks, Amanda Seyfried and Julia Roberts, and her favorite movies include "You've Got Mail", "Dear John" and "Notting Hill".
Age, height and net worth
Ashley's age is 35. She has long blonde hair and brown eyes, her height is 5ft 10ins (1.78m) and she weighs around 150lbs (68kgs). As of January 2021, her net worth has been estimated at over $300,000, while Ben's net worth has been estimated at over $100 million.
Who is Ben Roethlisberger?
Benjamin Todd 'Ben' Roethlisberger Sr. was born in Lima, Ohio USA on 2 March 1982 – his zodiac sign is Pisces and he holds American nationality. He is perhaps known best for his football career with the Pittsburgh Steelers, competing in the National Football League (NFL).
He was raised in Lima alongside his younger sister Carlee by their father Kenneth Todd 'Ken' who was a baseball pitcher and quarterback while studying at Georgia Tech, and their mother Ida Jane who was a housewife.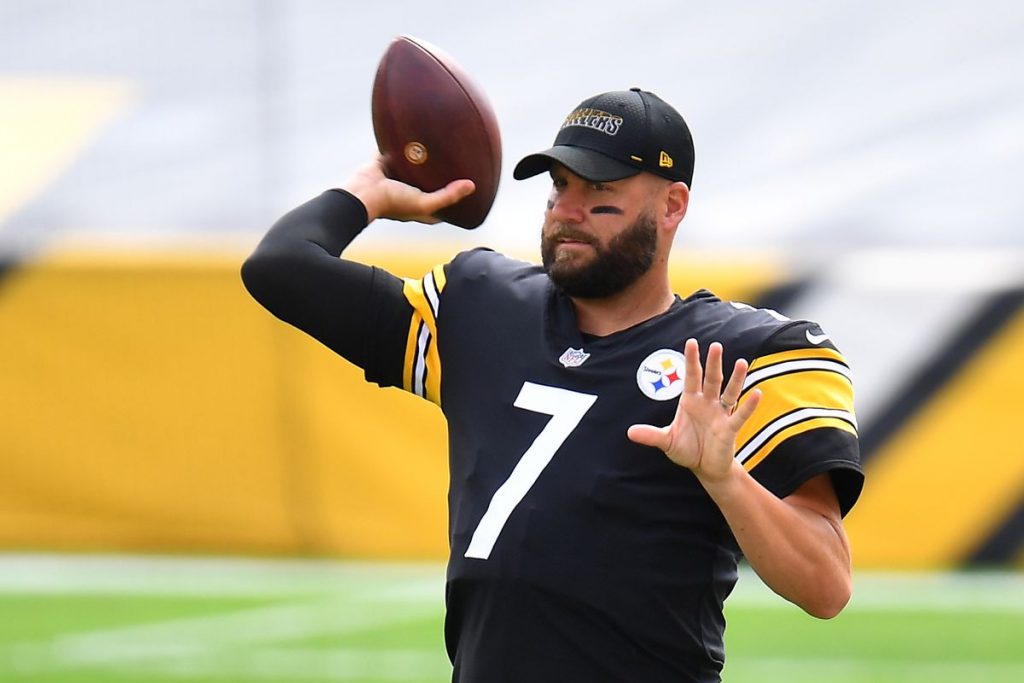 Ben began playing football while attending Findlay High School, and captained the school's football, baseball and basketball teams. After matriculating in 2000, he was offered a football scholarship at Miami University., and subsequently broke several football records at the university during his three years there, but quit before graduation to make himself eligible for the 2004 NFL draft. He was selected by the Pittsburgh Steelers as the 11th overall pick, and signed a $22.26 million six-year contract. He eventually returned to Miami University in 2012, and graduated with a Bachelor of Science degree in education.
On 5 January 2005, Ben was named NFL Offensive Rookie of the Year by a unanimous decision of the Associate Press – what led to this was probably Ben's contribution to leading the Steelers to a victory over the New England Patriots on 31 October 2004 when the Patriots were the defending Super Bowl Champions.
He played his first Super Bowl in 2006 winning it against the Seattle Seahawks 21 to 10 – Ben was 23 years old at that time, and thus became the youngest Super Bowl-winning quarterback. He signed a new contract with the Steelers on 4 March 2008, this time an eight year $102 million deal, and in the same year won his second Super Bowl (XLIII) when the Steelers beat the Arizona Cardinals – at Super Bowl XLV in 2010, the Steelers lost to the Green Bay Packers 31-25.
Ben continued to play for the Steelers. and on 24 April 2019 signed a new two-year deal with them worth $68 million – he has been playing with them to this day.
Ben is a philanthropist who founded The Ben Roethlisberger Foundation which aims to provide the police with service dogs – he has also donated $100,000 to the police forces in Pittsburgh as well as $1 million to Miami University.
On 12 June 2006, Ben was involved in a serious motorcycle accident and was rushed to Mercy Hospital in Pittsburgh after he flew over his bike's handlebars and landed on a car's windshield – he spent seven hours in surgery with doctors fixing the broken bones of his face, and Ben was lucky he suffered no brain, neck or spine damage.
Ben wasn't wearing a helmet, and was criticized by his family, friends and fans.
On 17 July 2009, a girl named Andrea McNulty filed a suit against Ben claiming he sexually assaulted her in June 2008 at his hotel room, however, Andrea's co-worker later confessed that Andrea had bragged to her about having sex with Ben hoping to become pregnant with him – the case then ended in December 2011 when the two parties settled.
A year later on 5 March 2010, a 20 years old student filed a suit against Ben claiming she was raped by him at the Capital City nightclub's restroom – Ben was not charged due to lack of evidence, but this still affected his career greatly as the company PLB Sports stopped sponsoring Ben after five years of working together.