• Tiffany Stewart met Mark Cuban at a gym in Dallas in 1997 and they married in a private ceremony in Barbados.
• They have three children and live in a 24,000 square-foot mansion in Dallas
• Tiffany and Mark are active philanthropists and Mark has his own foundation which provides high school students with AI bootcamps
• Alexis, the eldest daughter, is a TikTok sensation and the family frequently appear in Mark's Instagram posts
• Mark Cuban has an estimated net worth of $4.3 billion and ranks #177 on the Forbes 400 list.
Who is Tiffany Stewart?
Born on 1st January 1970, in Dallas, Texas USA, Tiffany is known for being married to billionaire Mark Cuban, owner of the Dallas Mavericks National Basketball Association (NBA) team. Not much is known about the blonde beauty, but this article will reveal the truth about her relationship with Mark, net worth, and much more. Tiffany is 5ft 6 (167cm) tall and weighs 62kgs (136lbs).
Before meeting Mark, Tiffany matriculated from a local high school in Dallas, then graduated with a bachelor's degree in 1993. Tiffany has a sister whose name is unknown.
Tiffany & Mark's Relationship
Tiffany and Mark met at the gym in Dallas in 1997, and dated for five years before tying the knot in a private Barbados ceremony with just twenty guests. Since then, the couple have had three children: two daughters – Alexis Sofia born in 2003 and Alyssa, born in 2007 – and son Jake born in 2010. Currently, the family live in a 24,000 square-foot mansion in the Preston Hollow area of Dallas.
What many fans of Mark Cuban don't know is that Tiffany was working as an advertising executive when she met the basketball mogul. Tiffany quit working shortly after marrying, and since then has dedicated her time to helping her husband with his numerous business ventures.
Tiffany is content to stay out of the public eye, and has never given interviews, but thanks to her husband, we've discovered that the couple are hands-on parents who don't rely solely on nannies to raise their children. Mark has also confessed that his greatest fear is that his children "grow up to be entitled jerks". He himself comes from humble beginnings, and had to sell stamps door-to-door to pay his way through university, so it's no surprise that he wants to instill the same sense of work ethic in his kids, instead of handing them everything on a silver platter.
According to an article published in 2000, Tiffany found it challenging to adapt to Mark's luxurious lifestyle at first.
The article stated that: "Stewart still drives a Honda to her sales job at an ad agency. She does not like coming home to the chateau. They are middle-class people, she says, and the house is 'impractical' and she would not have bought it."
Tiffany & Mark's Philanthropic Efforts
Whatever the case, Tiffany's settled well in the decades since, and is now an avid philanthropist with her husband. Causes dear to her heart include the Hoops and Hope association; founded to honor the memories of Krystle Campbell, a victim of the 2013 Boston Marathon bombings, and Brandon Bolden, a rising basketball star who died aged 16, the charity's mission is to raise money for youth activities.
Hoops and Hope fundraises through silent auctions, and an annual athletic event attended by hundreds of people.
Tiffany's altruism doesn't end there: she's also a member of The Mavs Foundation, which was established in October 1996, and seeks to empower families in need, young people, and women. Since the foundation was founded, it's helped provide over $6 million in grants to organizations that help these vulnerable groups. It's also built 26 basketball courts and 18 Reading & Learning Centers in the North Texas community.
As for her husband, Mark has his own foundation named after himself, which provides high school students with AI bootcamps.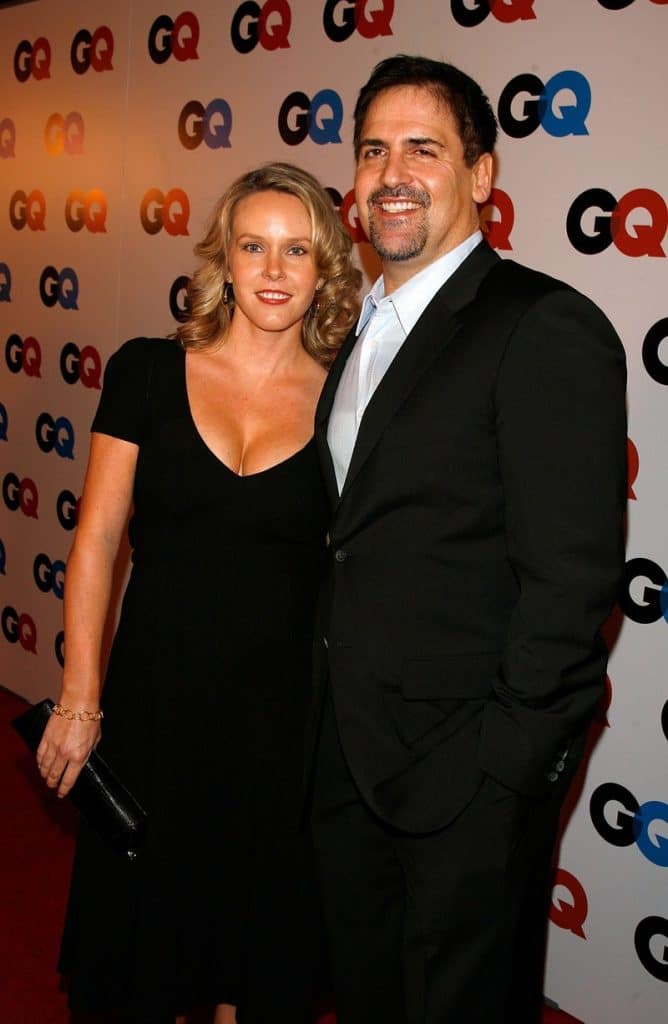 The Mark Cuban Foundation was founded in 2019 and has taught students in half a dozen cities since then. His aim is that a thousand students graduate from these bootcamps on a yearly basis by 2023. According to the foundation's official website, the bootcamps last for four half-days, and students don't need computer science or programming skills to attend. The Mark Cuban Foundation selects all grant recipients.
The Fallen Patriot Fund is another of Mark's projects, which has distributed over $5 million in grants to date, with the money benefitting the families of servicemen and women, and first responders who were killed or badly injured in Operation Iraqi Freedom. It's not clear if Tiffany is involved in Mark's charities.
Tiffany and Mark's Children
Thanks to social media, we know quite a bit about Tiffany and Mark's three kids. Their elder daughter Alexis is a fan of yoga, travelling and gastronomy. She has a tightknit circle of friends who she regularly posts on her Instagram account, @alexiscuban, to the delight of her 42,000 followers.
It's not known where Alexis is studying right now, but we can tell you that she's quite the TikTok sensation, thanks to her dance videos with her famous dad. With over 400,000 followers and almost ten million likes, these videos have even spawned the creation of a few fan accounts who love watching the father-daughter duo.
As for Alyssa, the middle child, she has also made a couple of cameos in dancing videos with her father on his TikTok account, @markcuban. Along with her younger brother Jake, she frequently appears in her father's Instagram: the entrepreneur loves showing the close bond he shares with his family. From holidays to viral challenge videos, the Cuban family do it all together, although Tiffany prefers to stay on the sidelines most of the time.
Tiffany's Net Worth
Reliable sources are unable to calculate Tiffany's individual net worth, but we can confirm that her husband Mark Cuban is currently worth an estimated $4.3 billion, thanks to his many lucrative business ventures.
How did Mark accumulate such a vast amount of wealth, apart from his ownership of the Dallas Mavericks?
In 1999, he sold video portal Broadcast.com to Yahoo for the tidy sum of $5.7 billion. He also has shares in ATX TV, Magnolia Pictures and a number of small start-ups, and is currently trying his luck in the volatile crypto market. Mark also appears on "Shark Tank", and has even dabbled in acting. Despite the billionaire's net worth taking a $100 million hit between April and September 2020, at the time of writing he ranks #177 on the Forbes 400 list.