• Erin Darke is an American actress, best known for her roles in "Good Girls Revolt" and "Still Alice"
• She grew up in Flint, MI and attended the University of Michigan-Flint
• She made her TV debut in 2009 and film debut in 2011
• She is in a long-term relationship with actor Daniel Radcliffe
• Her estimated net worth is around 4.5 million
Who is Erin Darke?
Erin Darke is an American actress, perhaps best recognized for her roles in "Good Girls Revolt" and "Still Alice". Most die-hard fans of Harry Potter might know this; Erin additionally rose to prominence as Daniel Radcliffe's girlfriend. She was born under the Zodiac sign Virgo on 10 September 1984 in Flint, Michigan, the USA. Erin holds American nationality, and as of 2021, she is 36 years old.
Early life and Family
Not much information is available regarding her background and family. Erin Constance-Maya Darke was born to Ian Darke. The identity of her mother remains unknown. Erin spent most of her life in Flint; she calls herself a "girl from Flint". From a young age, she developed an interest in acting as she performed with a Youth Theater.
Upon matriculating from high school, Erin enrolled at the University of Michigan-Flint to study visual performing and theater arts. In 2005 she graduated with a Bachelor's degree in Fine Arts, and she made a life-changing decision to move to New York. At the age of 21, she joined the Upright Citizen's Brigade, performing in plays, doing stand-up specials, and improv groups.
Career
Erin kicked off her career behind the cameras, working as a casting associate for film and TV productions such as "The Wolverine".  She made her TV debut in 2009, appearing in an episode of the medical drama series "Mercy". In 2011, Erin starred as Mimi Narducci in the drama series "Pan Am". The same year she made her film debut in a psychological thriller, "We Need to Talk About Kevin", alongside Tilda Swinton and John Reily.
The movie achieved great success and received various nominations and awards, including a Golden Globe Award nomination for Tilda Swinton and Writer's Guild of Great Britain Award for Best Screenplay. She subsequently appeared in "Young Adult", "2 Days in New York", and "Disconnect".
In 2013 she starred in the American biographical drama "Kill Your Darlings" alongside Daniel Radcliffe and Elizabeth Olsen. The movie revolves around the earliest member of the literary movement "Beat Generation". Despite the initial positive reviews and various nominations, the movie was highly criticized for historical inaccuracies and questionable assertions. The year 2014 was a very busy and active year for Erin as she appeared in various TV shows and movies, including Black Box, "The Drop", "The Longest Week".
She additionally appeared as Jenny in the independent drama movie entitled "Still Alice" opposite Julianne Moore and Alec Baldwin. The enlightening film took the world by storm, garnering more than 20 nominations and awards. Additionally, it grossed over 44 million at the box office against the budget of 4 million.
The year 2015 saw Erin slowly leaning toward roles in TV series; she starred in "Forever", "Battle Creek", and "Public Moral".  During the same year, she landed the role of Cindy Reston in the "Good Girls Revolt", appearing in a total of ten episodes, followed by her appearances in "Complete Unknown" and "Don't Think Twice". In 2017, Erin starred as Tracey in the war drama entitled" Thank You for Your Service", and TV series "Homeland" and "The Marvelous Mrs. Maisel".
In 2018 she portrayed a recurring character, Leeta Albrigde, in the dark comedy-drama "Dietland", the drama movies "Night Comes On", "Summer 03". Her last roles were in 2019; she appeared in the TV series "The loudest Silence" and "FBI".
Her relationship with Daniel Radcliffe
The familiar duo met on the set of the movie "Kill Your Darlings" in 2012 and has been dating ever since. In an interview Daniel talked about filming scenes with Erin, he said: "There's no acting going on—not from my end, anyway. There's a moment when she makes me laugh, and I'm laughing as me and not as my character. She was incredibly funny and smart. I knew I was in trouble." In a separate interview Daniel addressed the sex scene they have in the movie, saying "It'll be a hell of a story to tell our kids one day because of what our characters do with each other, your characters are meeting and flirting with each other, so there is this kind of sweet record of us just meeting for the first time and flirting."
Potter's princess! Daniel Radcliffe happily posed with his girlfriend Erin Darke at the Tony Awards: http://usm.ag/1pwY8ej

Posted by Us Weekly on Tuesday, June 10, 2014
Their relationship was officially confirmed in May 2014, when some of Erin's representatives disclosed that they have been dating for two years. In a 2018 interview with the People Magazine, Erin got a little candid and shared some details about their relationship, she said:" One of the first things we bonded over was how much we really love what we do and there's something that's really beautiful and really lovely about being with someone who just innately understands that about you." She also added that they are very supportive of each other's careers. There is a video on YouTube of the couple at a karaoke bar, in which Daniel is rapping Slim Shady by Eminem, and Erin is beside him, seriously taking the role of his hype man. The video, without a doubt, proves their mutual infatuation and compatibility.
Even though the couple has been dating for nearly a decade, there are still no plans for a wedding. However, some media outlets took the liberty to report on their alleged wedding without any reasonable basis. Daniel said:" You do start to dismiss things you read about your partner if you're pretty sure they're not true. I spent a week once having to text all my family members being like, 'I promise if I'm getting married, you will find out from me and not Us Weekly." If Harry Potter does get married in fact, this news will be hard to hide. At the moment the couple is happy together and going strong.
Corona Virus Hoax
During the turbulent and exhausting 2020, a fake BBC News Tonight account posted: "Daniel Radcliffe test positive for Corona Virus. The actor is said to be the first famous person to be publicly confirmed."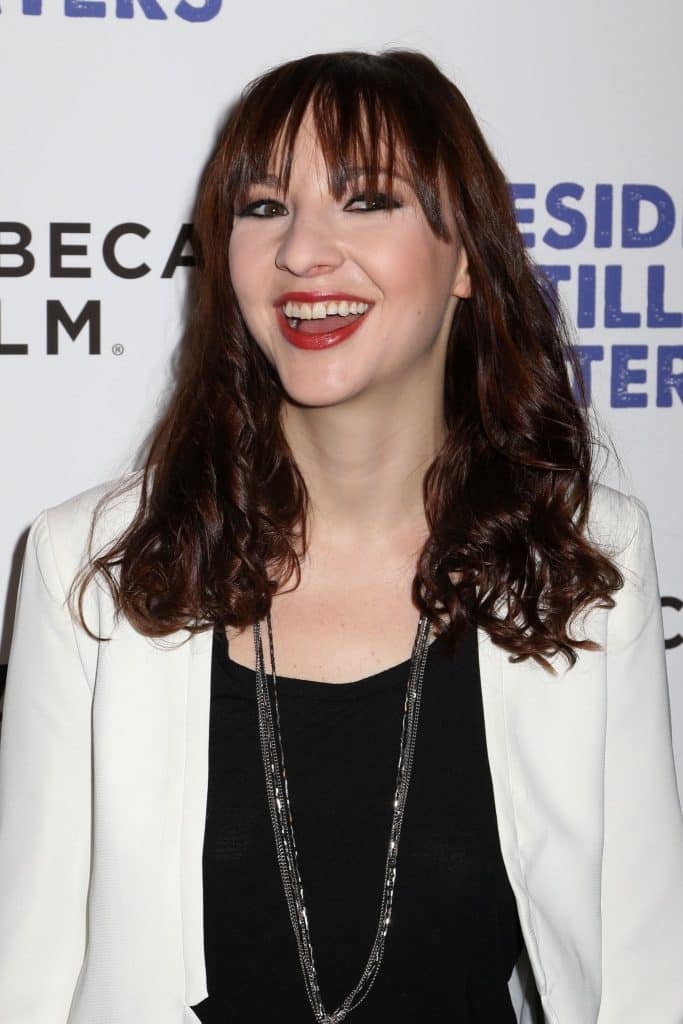 He responded that neither he nor his girlfriend contracted Corona, saying that they spend a lot of time in their home as a precaution. He also added:" It's not the first time I've had something crazy written about me. Dating a famous person teaches you very quickly that shit is weird sometimes. People are weird with fame sometimes."
Briefly about Daniel Radcliffe
Daniel Radcliffe is a British actor, born on 23 July 1989 in Fulham, London England, who gained worldwide recognition starring as Harry Potter in the movie series based on the eponymous novels by J.K Rowling. He started his acting career at the age of ten in the BBC movie "David Copperfield" in 1999, followed by his portrayal of Mark Pendel in "The Tailor of Panama" opposite Pierce Brosnan. In 2000 he was invited to audition for the role of Harry Potter in the "Harry Potter and the Philosopher's Stone" and was chosen for the role eight months later.
Since then, he starred as Harry in a total of eight installments receiving numerous nominations and a National Movie Award for Best Male Performance.
Besides the "Harry Potter" movies, he appeared in various other productions and TV series. In 2006 he appeared in the British sitcom "Extras" opposite Ricky Gervais. The following year he starred in the biographical TV film "My Boy Jack" and the drama movie "December Boys". In 2012 he landed the lead role of Arthur Kipps in the supernatural horror movie "The Woman in Black". The chilling film achieved great success grossing over 130 million at the box office. He additionally appeared in the TV series "The Young Doctor's Notebook & Other Series, followed by his appearances in "Horns", "What If" and "Kill Your Darlings".
In 2015 he starred in several successful movies including "Train Wreck", "The Gamechangers" and Victor Frankenstein.
The following year he joined the ensemble cast of the second installment of the hit movie series "Now You See Me". Daniel also portrayed the main character, Nate Foster in "Imperium" opposite Tony Collette and Sam Trammel. The crime thriller movie broke the box office, grossing over $300 million. It additionally received overwhelmingly positive reviews, praising the performance of Radcliffe; Entertainment Weekly called it "a tense, chilling thriller… Radcliffe is brilliant."
The talented actor continued bouncing from top-rated movies to TV series, including "Jungle", "Robot Chicken", and "Beast of Burden". He also appeared off- and on-Broadway performing in various theater pieces and plays during his career. As a versatile actor, he voiced a character in the iconic "Simpsons".
In 2019 he made an appearance in the comedy series "Miracle" "Playmobil: The Movie", and "Guns Akimbo". His latest appearances include the interactive special "Unbreakable Kimmy Schmidt: Kimmy vs the Reverend" and a thriller "Escape from Pretoria". The actor is additionally set to appear in the action-comedy "Lost City of D", which will premiere in 2022.
Physical stats and hobbies
Erin is 5ft 7ins (170cm) tall and weighs around 132lbs (60kgs). Her natural hair is brown, and her eyes are light brown. Her vital statistics are 34-24-35. When it comes to her hobbies, she is a huge sports fan. Her Twitter description reads:" Fantasy football enthusiast" and "Devoted Red Wings fan. It also reads that she is not a fan of olives for some reason.
Erin is a very vocal feminist who does not shy away from sharing her opinion. In an interview, Radcliffe mentioned that they both like to read books and indulge together in nerdy stuff without any guilt or hesitation
Would you like to know her net worth?
Her estimated net worth is around 4.5 million, which she earned through her acting career. On the other hand, Radcliffe's estimated net worth is at the whooping 110 million, which he earned by acting in a variety of high-grossing movies.
Erin is mostly active on her Twitter account, which has nearly 7,000 followers. She also has a private Instagram account with nearly 300 followers. In various interviews, both she and Daniel have disclosed that they value their privacy; not everything is meant to be shared with the public.