• Jason Flemyng is a British actor, film producer, and director born September 25, 1966.
• He gained recognition in 1993, with his portrayal of Dr. David Neil in the drama "Doctor Finlay" and is known for his role in the 2008 movie "The Curious Case of Benjamin Button".
• He has won a single award• 2019 Overcome Film Festival Jury Prize for Best Supporting Actor• and has been nominated for five other awards.
• He has been married to actress and film producer Elly Fairman since 2008 and they have twin sons.
• As of August 2021, Jason's net worth has been estimated at over $8 million.
Who is Jason Flemyng?
Jason Iain Flemyng was born in Putney, London, England, on 25 September 1966 – his zodiac sign is Libra, and he holds British nationality. He's an actor, film producer and director, who's been credited with appearing in over 130 movies and TV series, while he's perhaps still known best for his portrayal of Thomas Button, in the evergreen 2008 romantic fantasy movie "The Curious Case of Benjamin Button". It was directed by David Fincher, starred Brad Pitt and Cate Blanchett, and follows the life of Benjamin Button, who was born as an old man, and is aging backwards. The movie won 86 awards including three Oscars, while it was nominated for 160 other awards.
Early life and education
Jason was raised in Putney alongside his brother Gareth, by their Scottish father Gordon William Flemyng, who was a film director, and their mother who was a housewife.
He became interested in acting while attending Christ's Hospital (high school), mostly because his crush was cast to play Dorothy in the school play "The Wizard of Oz". Jason thus ended up playing the scarecrow, to be closer to her, but as he has stated in an interview, she went on to date the boy who played The Tin Man.
Jason continued practicing his skills at the National Youth Theatre, while also being a member of the Young Socialists, a section of the Labour Party.
He was then made a member of Militant, but later explained that he wanted to act, and became involved in politics only because it was a way to meet girls.
Upon matriculating in 1984, he worked various jobs to financially support himself, before in 1990 enrolling at the London Academy of Music and Dramatic Art, studying alongside the future famous British actress Hermione Jane Norris. In 1992, he graduated with a Bachelor of Arts degree, and then became a member of the Royal Shakespeare Company.
Roles in TV series
Jason made his debut TV series appearance in 1991, with his portrayal of John Merrygrove in six episodes of the comedy "Rich Tea and Sympathy", and the following years saw him make a guest appearance in numerous popular series, including the comedy drama "The Good Guys", the family action adventure "The Young Indiana Jones Chronicles", and the crime comedy drama "Lovejoy".
He gained recognition in 1993, with his portrayal of Dr. David Neil in the drama "Doctor Finlay". The series starred David Rintoul, Annette Crosbie and Ian Bannen, aired from 1993 to 1996, and followed Dr. Finlay who returned from World War II, to begin working at Arden House.
In the following 15 years, Jason was mostly focused on appearing in movies, and appeared in an episode of only a couple of series, including the drama "Beck", the fantasy horror drama "The Hunger", and the mystery crime drama "Agatha Christie's Marple". In 2009, he was cast to play the supporting character Danny Quinn, in the action adventure drama "Primeval", created by Tim Haines and Adrian Hodges, and which starred Andrew Lee Potts and Hannah Spearritt.
It follows Professor Cutter and his friends, as they're capturing prehistoric creatures who are roaming freely on Earth, and the series was nominated for five awards.
A couple of Jason's most recent roles in TV series have been in the mystery drama "Save Me" between 2018 and 2020, the adventure crime comedy "Two Weeks to Live" in 2020, and the action crime drama "Pennyworth" since 2019.
Roles in movies
He made his debut film appearance in 1993, with his portrayal of Hans Joachim Avignon, in the war drama "Les Epées de Diamants". During the '90s, he also appeared in several critically acclaimed and award-winning movies, including the 1994 romantic family adventure "The Jungle Book", the 1995 biographical adventure drama "Rob Boy", and the 1996 romantic mystery drama "Stealing Beauty".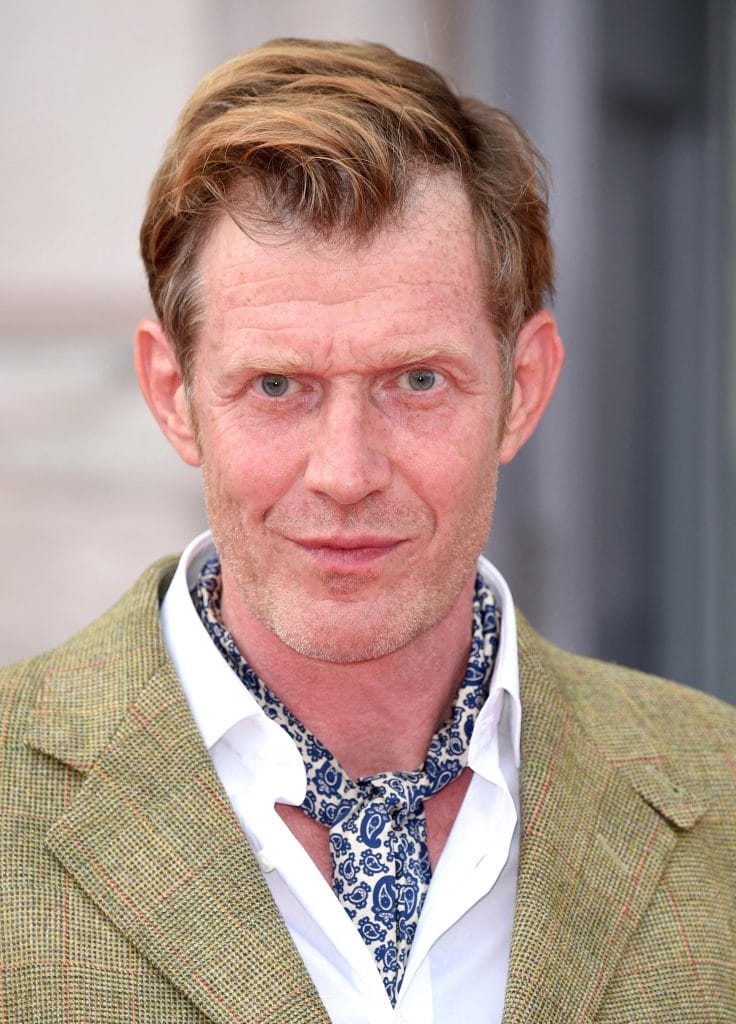 In 2001, Jason played Netley the Coachman in the horror mystery thriller "From Hell"; directed by Albert and Allen Hughes, it starred Johnny Depp, Heather Graham and Ian Holm, and followed a police detective who's investigating Jack the Ripper's murders in London during the Victorian era – the film was nominated for 15 awards. Jason could've then been seen appearing in other hit movies, such as the 2001 crime comedy drama "Mean Machine", the 2003 action adventure fantasy "The League of Extraordinary Gentlemen", and the 2004 action crime drama "Layer Cake". Jason also appear as Dimitri in the 2005 crime action thriller "Transporter 2" starring Jason Statham, and in 2007 he was cast to play the supporting character Primus, in the family fantasy adventure "Stardust", which won five of the 16 awards for which it was nominated.
Some of Jason's most notable roles in movies during the next decade were in the 2011 action science fiction adventure "X-Men: First Class", the 2013 action crime thriller "Welcome to the Punch", and the 2017 action science fiction adventure "Revolt".
He's currently shooting for eight upcoming movies, including the horror "The Refuge", the action "Death Do Us Apart", and the crime drama "The Knife Thrower".
Other credits
He received special thanks for the 2001 romantic comedy movie "Lawless Heart", and the 2013 action crime thriller film "Welcome to the Punch".
Jason has been featured in various documentaries, including the 2005 movie "Behind the Scenes: Agatha Christie's Marple", the 2007 series "Movie Connections", and the 2016 movie "The Guv'nor".
He has six producing and a single directing credit – he made his producing debut in 2014, with the mystery adventure movie "The Journey", and in 2017 he produced and directed the action horror comedy film "Eat Locals". In 2019, he produced the short drama movie "Silence", while he's currently working on three upcoming short films: "Tuesday", "Tiny Dancer" and "Cracked".
Jason has made a guest appearance in many talk-shows, such as "Entertainment Tonight", "Something for the Weekend" and "Daybreak".
Awards and nominations
Jason has won only a single award: a 2019 Overcome Film Festival Jury Prize for Best Supporting Actor, for his performance in "Homeless Ashes".
He has been nominated for five other awards, including a Southampton International Film Festival Prize, a Screen Actors Guild Award, and a Gold Derby Award.
Love life and wife
In 1992, Jason met the British actress Lena Headey while they were filming a movie together. The two began dating a few days later, and the relationship lasted for nine years. There were rumors circulating at that time about the two having become engaged, and how they planned to marry, however, Jason and Lena haven't commented on this, and they split in 2001 for unknown reasons.
Since 6 June 2008, he's been married to Elly Fairman, a British actress and film producer; the wedding took place in Tuscany, Italy. Elly's credited with appearing in over 45 movies and TV series, probably still known best for her portrayal of Sandra in the 2011 action crime thriller film "Blitz".
Around a year and a half after the two had exchanged vows, Elly gave birth to their twin sons Cassius and Noah.
As of August 2021, Jason's married to Elly Fairman, and they have two sons.
Hobbies and other interests
Jason enjoys spending his spare time in bars, and is today the co-owner of The Duchess Bar, located in Battersea, London.
He's physically quite active, and loves to go running. Jason has completed a couple of marathons, and has also run for charity causes. He's also donated money to various charity organizations, mostly to those which aim to improve the quality of life of underprivileged children.
Working with #JasonFlemyng on @homelessashes was such a blessing he is truly a wonderful man and epic talent! Who is extremely supportive in the industry we live in! Love these photos! pic.twitter.com/JsXjYuqVhA

— Marc Zammit (@zammit_marc) June 10, 2019
He's a huge soccer fan, and cheers for Chelsea.
Jason's into travelling, and has been all around Europe, for both work and pleasure, while he has also visited many US states.
He enjoys watching movies late at night, and his favorite actor and actress are Al Pacino and Meryl Streep, while a couple of his favorite films are "Scent of a Woman", the trilogy "The Godfather", and "Kramer vs. Kramer".
Age, height and net worth
Jason's age is 54. He has short brown hair and light blue eyes, his height is 6ft 1ins (1.85m), and he weighs around 172lbs (78kgs).
As of August 2021, his net worth has been estimated at over $8 million.