• Clifford Vivian Devon 'Cliff' Curtis is a New Zealand actor with over 60 credits to his name.
• He trained in mau rakau and breakdancing, and studied at Toi Whakaari: New Zealand Drama School.
• His most notable performances include 'Three Kings', 'Runaway Jury', 'Traffic' and 'Fear the Walking Dead'.
• He has 13 producing credits and has won seven of the 11 awards he has been nominated for.
• As of August 2021, Cliff's net worth has been estimated at over $3 million.
Who is Cliff Curtis?
Clifford Vivian Devon 'Cliff' Curtis was born in Rotorua, Bay of Plenty, New Zealand, on 27 July 1968 – his zodiac sign is Leo, he holds New Zealand nationality, and his ethnicity is Maori. He's an actor with more than 60 credits to his name, perhaps known best for his portrayal of Yeshua, in the 2016 historical action movie "Risen". Written and directed by Kevin Reynolds, it starred Joseph Fiennes, Tom Felton and Peter Firth, and follows a Roman Tribune living in Judea in 33 AD, who has been instructed to find the body of Jesus Christ; the film was nominated for three awards.
Early life and education
Cliff was raised in Rotorua alongside his seven siblings, by their mother who was a dancer, and their father who prefers to stay away from the media's attention.
He became interested in many activities at a very early age, and focused on practicing mau rakau, which means 'to bear a weapon', and is a form of taiaha fighting. Cliff eventually began practicing breakdancing, and started entering competitions. He studied at Edmund Rice College, Rotorua, from which he matriculated in 1986, then continued his education at Toi Whakaari: New Zealand Drama School, from which he graduated with a Bachelor's degree in acting in 1989.
Roles in movies
Cliff made his debut film appearance in 1991, with his portrayal of Zip in the drama "Undercover", and a couple of his following roles were in the 1992 musical comedy drama "Desperate Remedies", the 1993 romantic musical "The Piano", and the 1994 action adventure drama "Rapa Nui".
His most notable performance in the '90s, was perhaps his portrayal of Amir Abdulah, in the 1999 action adventure comedy "Three Kings", written and directed by David O. Russell, and which starred George Clooney, Mark Wahlberg and Ice Cube. It follows four soldiers right after the Persian Gulf War ended, who are trying to steal gold which was previously stolen from Kuwait; the movie won eight of the 27 awards for which it was nominated.
In 2001, Cliff appeared in three critically acclaimed movies: the biographical crime drama "Blow", the crime thriller drama "Training Day", and the romantic drama "The Majestic".
In 2003, he portrayed Frank Herrera in the crime thriller "Runaway Jury", directed by Gary Fleder, and which starred John Cusack, Rachel Weisz and Gene Hackman. It follows a juror and a woman who are trying to manipulate a court trial; the movie won one of the four awards for which it was nominated. Some of the other popular movies in which Cliff appeared in the 2000s were the 2006 romantic mystery drama "The Fountain", the 2007 science fiction thriller "Sunshine", and the 2007 crime thriller "Fracture".
He started off the 2010s with roles in the 2010 family action adventure "The Last Airbender", the 2011 action thriller "Colombiana", and the 2012 comedy "A Thousand Words".
In 2015, we saw him portray Lieutenant Cortez, in the historical action drama "Last Knights", directed by Kazuaki Kiriya, and which starred Clive Owen, Morgan Freeman and Aksel Hennie. It follows a fallen warrior, who has risen against his ruler.
Three of Cliff's most recent movie roles have been in the 2019 fantasy horror drama "Doctor Sleep", the drama "Murina", and theromantic science fiction mystery "Reminiscence", both in 2021.
He's currently shooting for five upcoming movies, including "Avatar 2", "Avatar 3" and "True Spirit".
Roles in TV series
Cliff made his debut TV series appearance in 1995, with his portrayal of Nemis, in the episode "As Darkness Falls" of the action adventure "Hercules: The Legendary Journeys". The same year saw him appear in two episodes of the science fiction adventure "Mysterious Island", while the following year he played Daniel Freeman in the drama "City Life".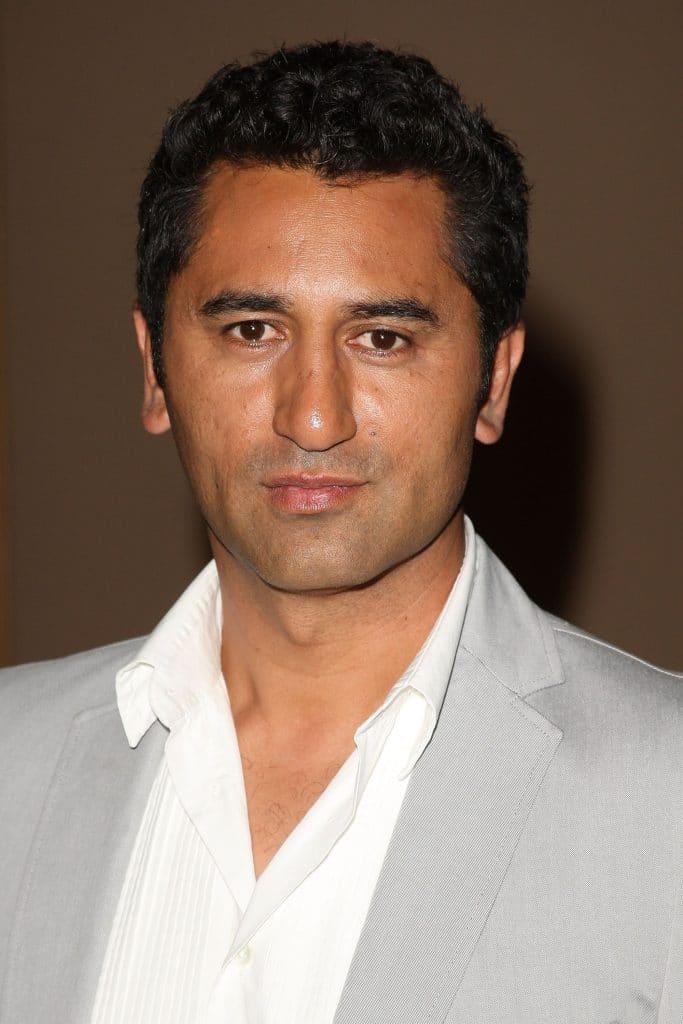 Cliff's following TV series role came in 2004, when he starred as Adam Kadyrov in the crime thriller mini-series "Traffic", which also starred Ritchie Coster and Nelson Lee, and covers the trafficking of people, weapons and drugs; the mini-series won one of the 17 awards for which it was nominated, including three Primetime Emmy nominations. In 2010, Cliff played Reuben 'Rabbit' Palchuk, in the drama "Trauma", created by Dario Scardapane, and which starred Derek Luke, Anastasia Griffith and Aimee Garcia. It's about the lives of a group of flight paramedics, and it was nominated for a single award.
A couple of Cliff's most notable performances in the 2010s were in the crime comedy drama "Body of Proof", the action thriller "Missing", and the crime action drama "Gang Related".
His most recent role in a series has been his portrayal of Travis Manawa, from 2015 to 2017, in the critically acclaimed science fiction horror "Fear the Walking Dead". This "Walking Dead" spinoff follows two families, who have to join forces to survive the apocalypse of the undead; the series won two of the 24 awards for which it was nominated.
Other credits
Cliff has 13 producing credits, making his debut in 2006, with the short drama movie "Hawaikii". Some of the other movies he's produced include the 2011 documentary "Te Whakarauora Tangata", the 2013 romantic action drama "Greencard Warriors", and the 2014 biographical drama "The Dark Horse".
He has received special thanks for the 2005 episode "Zeelander" of the animated comedy series "Bro'Town", the 2016 adventure comedy movie "Burn Your Maps", and the 2017 action crime comedy film "Pork Pie".
Cliff has made a guest appearance in a number of talk-shows, including "The Tem Show", "Good Morning America", and "Made in Hollywood".
Awards and nominations
Cliff has won seven of the 11 awards for which he has been nominated. His wins include three New Zealand Film and TV Awards, for his performances in "Desperate Remedies" (1992), "Jubilee" (2000) and "Whale Rider" (2002), a Seattle International Film Festival Gold Space Needle Award for Best Actor, for his performance in "Dark Horse", and an Asian Film Festival Barcelona Official Section Award, also for "Dark Horse".
Love life and wife
Cliff's highly secretive when it comes to his love life, and has shared only a couple of details regarding it.
He became a married man in 2009, but hasn't revealed the name, nationality or profession of his wife. She has given birth to their four children, and they are also being kept away from the media's attention by Cliff.
Because of this level of secrecy, some of Cliff's fans believe him to be gay, and that he might in fact be married to a man. Some have also claimed that he's perhaps bisexual, but no evidence has been provided to support these claims, nor has Cliff commented on them.
As of August 2021, he's married to an unknown woman, and has four children with her.
Hobbies and other interests
Cliff loves to travel, and his acting career has taken him all around the world, including to several US states, and various European and Asian countries, while his dream travel destination is Venice in Italy.
He's a fan of comedy, and has watched many popular stand-up comedians perform, with Jim Carrey being one of his favorites.
Cliff is a huge lover of animals, and has donated money to various animal shelters. His favorites are mountain lions and zebras.
He has his own favorite actors and actresses, some of whom are Tom Hanks, Russell Crowe and Julia Roberts, and a couple of his favorite movies are "Saving Private Ryan", "The Gladiator" and "The Runaway Bride".
Age, tattoos and net worth
Cliff's age is 53. He has short brown hair and brown eyes, his height is 6ft (1.84m) and he weighs around 185lbs (84kgs). He has a large Maori tattoo on his left arm.
As of August 2021, Cliff's net worth has been estimated at over $3 million.