• Drena De Niro is an American actress born in 197•
• She followed in the footsteps of her adoptive father Robert De Niro, a popular actor.
• She has appeared in around 40 movies and four TV series.
• Drena is a martial artist and a boxer, and enjoys equestrianism.
• She has an estimated net worth of over $2 million.
Who is Drena De Niro?
Drena De Niro was born in New York City, USA, on 3 September 1971 – her zodiac sign is Virgo and she holds American nationality. She's an actress who has followed in the footsteps of her adoptive father Robert De Niro, one of the most skilled and popular actors of all time.
Early life and education
Drena's father remains unnamed, so she was raised in New York City by her mother Diahnne Abbott, who's a famous American actress perhaps known best for her supporting role in the 1976 hit psychological thriller movie "Taxi Driver" which starred Robert De Niro. In 1976 Diahnne married Robert, who adopted Drena, but Robert and Diahnne divorced in 1988.
Mostly thanks to her adoptive father and his acting career, Drena travelled a lot during her early years, while she spent most of her time in Los Angeles, New York City and Italy.
She attended a local high school in New York City, at which she was interested in various activities including acting, dancing and playing soccer. Drena matriculated in 1989, and then chose not to pursue a college degree, but to find a job and financially support herself.
Before acting
Drena began working as a model, and then became interested in music and worked as a DJ. She eventually became a fashion consultant while still working as a DJ, and was hired by the famous Italian fashion designer Giorgio Armani to be his musical supervisor. After venturing into the film industry, Drena quit her other jobs.
Roles in movies
Drena has appeared in around 40 movies and four TV series, and we're going to mention some of her most notable performances.
She made her debut film appearance in 1996, with her portrayal of a receptionist in the popular musical comedy "Grace of My Heart", and the following years saw her play supporting characters in various critically acclaimed films, such as the 1997 comedy drama "Wag the Dog" which starred her father and Dustin Hoffman, the 1998 romantic drama "Great Expectations" which starred Gwyneth Paltrow and Ethan Hawke, and the 1999 romantic comedy "Entropy".
Drena gained recognition in 2002, when cast to play Annie in the action crime comedy "Showtime" which starred her father and Eddie Murphy, and follows two police officers who have been teamed up unwillingly, and are now stars of a reality TV cop show while they're chasing after the manufacturer of illegal semi-automatic rifles. The movie won one of the seven awards it was nominated for.
Some of her following roles were in the 2002 drama "Soliloquy", the 2003 musical comedy "Death of a Dynasty" and the 2005 comedy "Freezeburn", none of which attracted any attention. The year 2011 saw Drena play Ahern Waitress in the romantic comedy "New Year's Eve", written by Katherine Fugate, directed by Garry Marshall, and which starred Sarah Jessica Parker, Jessica Biel and Ashton Kutcher. The film follows the lives of both couples and single people on 31 December, and won two of the ten awards it was nominated for.
Some of Drena's following roles were in the 2014 drama "Welcome to New York", the 2015 family drama "Jack of the Red Hearts", and the 2015 drama "Emily & Tim". Perhaps the most popular movie Drena has appeared in was the 2015 comedy drama "The Intern", written and directed by Nancy Meyers, and which starred Robert De Niro, Anne Hathaway and Rene Russo.
It follows the widower Ben Whittaker who's not happy with retirement, and thus starts working for an online fashion site as a senior intern. The film won one of the nine awards it was nominated for.
Three of Drena's most recent roles have been in the 2019 short drama "Matilda, an Urban Ghost Story", the short crime drama "Paradise" and thedrama "Love & Orgasms" both in 2020. She's currently shooting for the upcoming comedy drama "Bleecker", set for release late in 2021.
Roles in TV series
Drena made her debut TV series appearance with her portrayal of Bolland in the 2012 episode "Block Party" of the crime drama "NYC 22", while the following year saw her play Negrablanca in the episode "The Old Ship of Zion" of the hit historical crime drama "Boardwalk Empire", created by Terence Winter and which starred Steve Buscemi, Kelly Macdonald and Michael Shannon.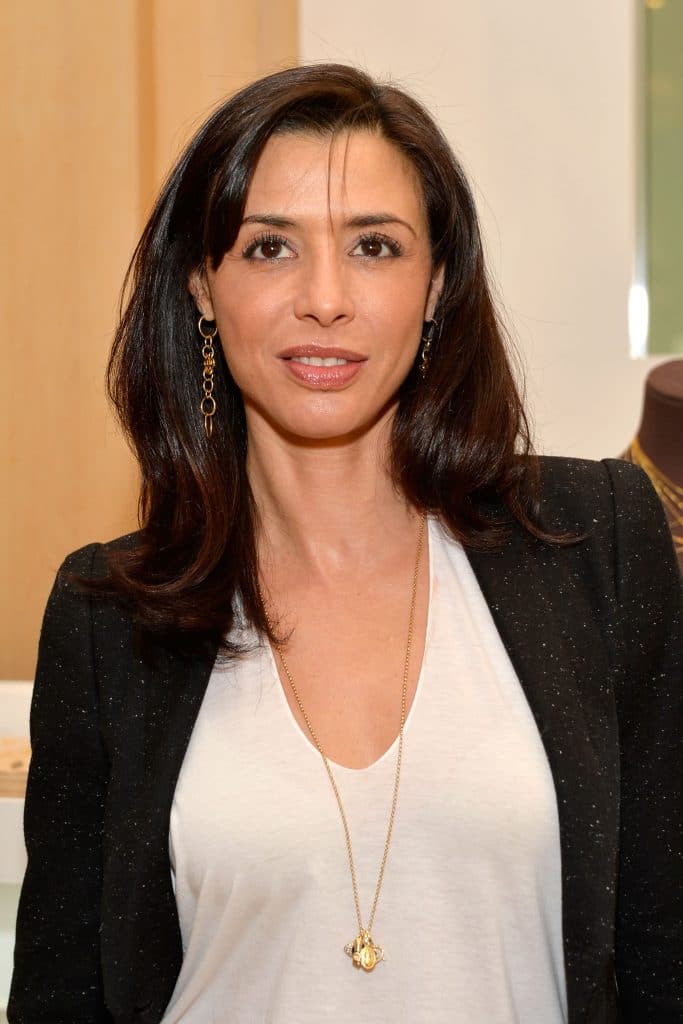 It follows a politician from Atlantic City who's conspiring with criminals, and won 64 awards including two Golden Globes, while it was nominated for 184 other awards. In 2018, Drena was cast to play Carmen in the episodes "Dance" and "The Boyfriend" of the musical comedy drama "Mozart in the Jungle", which was also popular as it was nominated for 22 awards, winning ten including two Golden Globes.
Her only other appearance in a TV series was in 2019 when she played Anita in the episode "Part Three" of the biographical crime mini-series "When They See Us", which follows the true story of five teenagers from Harlem who were falsely accused of an attack that took place in Central Park. The series is believed to be amongst the top 40 of all time, and won 28 awards including two Primetime Emmys, while it was nominated for 73 other awards.
Other credits
In 2009, Drena produced the drama movie "Karma, Confessions and Holi", her one and only producing credit so far.
She has already received special thanks for the upcoming mystery crime movie "The Cincinnati Spin".
In 2003, Drena appeared in the documentary TV special "AFI Life Achievement Award: A Tribute to Robert De Niro", and in 2014 she was featured in the short documentary movie "Remembering the Artist: Robert De Niro, Sr."
In 2015, Drena was featured in the talk-show "Extra Virgin".
Awards and nominations
She has been nominated for only a single award: a 2019 CinEuphoria Award for Best Ensemble – National Competition for the drama movie "Cabaret Maxime" (shared with 11 others).
Love life and relationships
Drena prefers to keep the details of her love life to herself, and hasn't spoken about any men or women she has perhaps been with, however, it's known that she was once in a relationship with a man named Austin Young, who's 11 years her junior.
It was reported in 2011 by the magazine "Intelligencer" that Drena assaulted her ex-boyfriend in the West Village, when she saw him walking his dog. She hit him more than ten times – it's widely known that Drena's a martial artist and a boxer. The two were engaged before breaking up, and according to the magazine, Drena yelled at Austin 'I want my sweater back, I want my engagement ring back!' He reported the incident to police but because no one was injured, no arrests were made.
Drena has a son born in 2003 named Leandro, but hasn't spoken about the boy's father, in fact she hasn't mentioned any other men she has perhaps been with. As of March 2021, Drena seems to be single, hasn't married and has a son.
Hobbies and other interests
Drena has been into martial arts since she was eight, and has practiced many styles including Muay Thai and Tae Kwon Do. In her 20s and 30s she had four to five training sessions at the gym each week while she rarely goes to the gym nowadays. She's taking care of her mental health, as she practices yoga and meditates on a daily basis.
Drena's an avid equestrian, and has been riding horses since her early teens. She has her own horse which she keeps at her father's ranch, and rides it whenever she gets the opportunity.
She has her own favorite actors and actresses, some of whom are Al Pacino, Jim Carrey and Anne Hathaway, and a couple of her favorite movies are "Scent of a Woman", "Bruce Almighty" and "Les Miserables".
Age, height and net worth
Drena's age is 49. She has long brown hair and brown eyes, her height is 5ft 5ins (1.65m) and she weighs around 128lbs (58kgs).
DRENA DE NIRO (Robert De Niro adopted daughter) cast as CINDY in #Joy #JenniferLawrence
via http://t.co/iQjdurgTal pic.twitter.com/V9MVBGMyVj

— Jennifer Lawrence Films (@JenLawFilms) April 15, 2015
As of March 2021, her net worth has been estimated at over $2 million, while Robert De Niro's net worth has been estimated at over $500 million.
Who is Robert De Niro?
Robert Anthony De Niro Jr. was born in New York City, USA on 17 August 1943 – his zodiac sign is Leo and he holds American nationality. He's an actor, film director and producer, who's perhaps known best for the nine movies of the moviemaker Martin Scorsese in which he has appeared, as well as for the numerous awards he has won, including two Oscars, a Golden Globe and a Screen Actors Guild Life Achievement Award.
He was raised an only child in Manhattan, New York City, by his father Robert De Niro Sr. who was an abstract expressionist painter, and his mother Virginia Admiral who was a painter and a poet. Robert's father divorced his mother in 1945 after coming out as gay.
Robert studied at the elementary school PS 41, and was ten when he appeared in his first play, "The Wizard of Oz" at the Dramatic Workshop. He enroll at Elisabeth Irwin High School before moving to High School of Music and Art, followed by his enrollment at IS 71, Charles Evans Hughes Junior High School. Robert changed schools twice more before dropping out aged 16 to pursue an acting career. He practiced his skills at Lee Strasberg's Actors Studio, HB Studio and the Stella Adler Conservatory.
His first roles were in the mid-1960s, in the movies "Three Rooms in Manhattan" and "Encounter", and Robert gained recognition in 1968 after cast to star in the comedy "Greetings", which follows the lives of men who are trying to avoid the Vietnam War draft. For his performance in the 1973 sports drama movie "Bang the Drum Slowly", he received his first Academy Award (Oscar) nomination for Best Supporting Actor.
His first role in a Martin Scorsese's movie was in 1973, when he played 'Johnny Boy' Civello in the crime drama "Mean Streets", then in 1974 he was cast to play young Vito Corleone in the evergreen mafia movie "The Godfather Part II", which is rated one of the best movies of all time, and won Robert an Oscar for Best Supporting Actor. A couple of his following roles were in the hit movies "Taxi Driver" and "1900" both in 1976, and "The Deer Hunter" in 1978. The year 1980 saw Robert appear in his fourth Martin Scorsese's movie "Raging Bull", and in 1984 he starred alongside Meryl Streep in the romantic comedy movie "Falling in Love". Some of his following notable performances were in the 1993 crime drama "A Bronx Tale" – which was also his directing debut – the 1997 political satire comedy "Wag the Dog", and the 2002 crime drama "City by the Sea".
Some of his most recent appearances have been in the 2019 psychological thriller movie "Joker", the 2019 epic crime movie "The Irishman", and the 2020 short comedy movie "Father of the Bride Part 3(ish)".
Robert's also a businessman, a co-owner of TriBeCa Productions which is a film production company credited with the launch of the Tribeca Film Festival. He's also a co-owner of the restaurant Tribeca Grill, and the owner of the Greenwich Hotel. Robert co-owns the chain of hotels and restaurants Nobu.
Following his divorce from Drena's mother, he began dating the American actress and model Toukie Smith, but the two split in 1996 after eight years of being together. He married the American actress and singer Grace Hightower in 1997, and she gave birth to their son Eliot in 1998; a year later, Grace and Robert split but then reconciled, and in 2004 renewed their vows. They split again in 2017, but haven't divorced.