• She is a successful American doctor who is married to Jon Favreau
• She is of a mixed background with English, Polish, Russian, Algerian, Greek, Portuguese, Egyptian and Moroccan heritage
• She studied medicine at the school of medicine in Georgetown, and completed her residency at the Cedars-Sinai Medical Center in Los Angeles
• She and Jon have three children together and they have been married since 2000
• Her net worth is estimated to be over $1 million, while her husband's is valued at $100 million
Who is Joya Tillem?
If Joya Tillem weren't married to popular actor and screenwriter Jon Favreau, many people would not know who she is. Actually, she's a successful American doctor whose marriage to her celebrity husband hasn't stopped her from carving her own niche in the world of medicine.
Joya Tillem's Background
Joya Tillem was born under the Taurus zodiac sign on 14 May 1970, in California, USA. Though her nationality is American, she is of a mixed background; her father, whose identity hasn't been disclosed, is alleged to have English, Polish and Russian ancestry, while her mother, Susan Tillem, has Algerian, Greek, Portuguese, Egyptian and Moroccan heritage. Her family belongs to a Jewish community in Cotati called "Congregation of Shir Shalom".
She is related to famous radio show host "Len Tillem", notable for his podcasts and programmes in 2010. Her family later moved to Sonoma, California where she grew up. Her mother died in 1999 and her father in 2008 – there is no information on what might have caused their deaths, or if she has any other siblings.
Her career
Joya was a brilliant student who had always dreamed of becoming a doctor. Soon after she matriculated from high school, she went on to study medicine at the school of medicine in Georgetown, where she obtained a Bachelor's degree. The private institution is known to be very strict in selecting students, and is the alma mater of several public figures.
After graduating with honours, she began her residency program at the Cedars-Sinai Medical Center situated in Los Angeles, where she focused on Internal medicine and later became a consultant.
The non-profit medical centre is known for its ultra-modern facilities which rank it among the top medical centres in the US. She has continued her practise as a medical doctor for over two decades, and has become very successful.
Joya Tillem's Marriage and Children
She and Jon met during the filming of the popular '90s series "Friends". At this time Jon was not yet famous and had only played minor roles in movies "Batman Forever" and "Rudy." His most popular movie role as at that time was Eric the Clown in the movie "Seinfield".
The pair became friends, and later began a relationship which didn't gather much attention from the media, because Jon wasn't famous yet. In November 2000 after about five years of dating, the couple married with the attendance of friends, family and well-wishers.
Three years later, he acted in and directed the movie "Elf" which became a high earning movie, amassing about $220 million at the box office, thrusting him and his wife into the limelight. She also started accompanying him to celebrity gatherings and award shows – red carpet events – which drew further attention to her.
Jon soon started working for Marvel, an extension of Disney, where he acted as "Happy Hogan", and also directed two highest-grossing movies at the box-office: "Iron Man" in 2008 which was a worldwide favourite, grossing about $585 million at the box office, and "Iron Man 2" in 2010, which was even more successful than the first, and raked in $623 million worldwide. The success of these movies made him one of the most sought-after movie directors and producers.
As Jon's wife, Joya also began to share in his fame, resulting in several media outlets prying into her private life to get more details about her. The movie director continued to release hit movies such as in 2016 "The Jungle Book", which became one of the top films produced by Disney, and the mega-hit avenger series for Marvel "Age of Ultron" in 2015, "Infinity War" in 2018 and "Endgame" in 2019. The series amassed over $2 billion for Disney, which increased Jon's fame and fortune. Aside from directing blockbusters, Jon has also appeared alongside prominent actors like Chris Hemsworth, Ashley Johnson and Scarlett Johansson in movies such as "Avengers", "The Wolf of Wall Street", and "Spider-Man: Far From Home."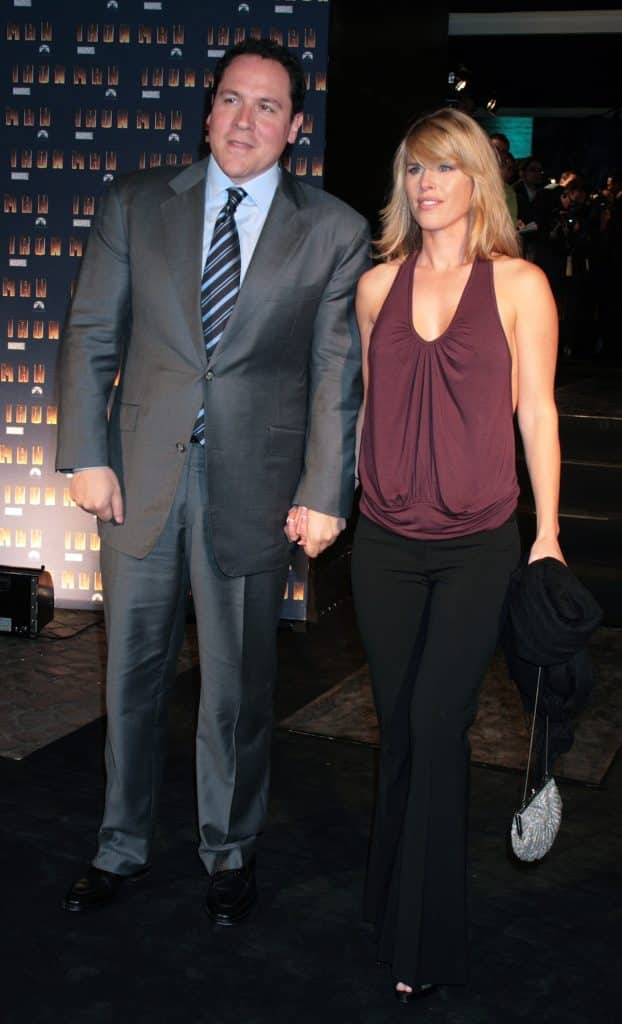 Through it all, Joya's support towards her husband since the beginning of his career has been solid, but she's continued to  stay out of the spotlight, focusing on her career as a medical practitioner.
The couple had an addition to the family with the birth of their son, Max on 25 July 2001. In 2003, they welcomed their daughter, Madeleine Favreau in April of that year, and on 30 August 2006, their youngest, Brighton Rose was born. It seems that Max has chosen to pursue acting just like his father, and has featured in several successful movies such as "The Jungle Book", "G-Force" and "Iron Man 2". Little is known about what his sisters are up to, as they've carefully stayed out of the spotlight.
Controversies and rumours
Joya and her husband have continued to enjoy their marriage, and have avoided scandals or controversies for about two decades, which is quite impressive for a celebrity couple. As of today, there is no rumour about any extra-marital affair, break-ups or family drama around them.
There is no information about anyone the American doctor may have been in a relationship with before marrying. Her husband, however, is said to have dated Jennifer Aniston long before he met his wife.
The Tillems are based in Hollywood where they live a lavish lifestyle along with their children.
Her passion and hobbies
When she isn't consulting in her medical centres, Joya works for charitable organisations. Her feature in the television series "My Name is Earl" is her only known on-screen appearance. She and her husband share the same interests in Greek culture and modern technology.
She's also a fitness enthusiast, and likes to hike, do cardio and yoga.
Joya Tillem's Net worth
Her net worth is estimated to be over $1 million, with her salary as a physician contributing to the bulk of it. A source stated that American doctors currently earn about $141,000 annually, and so Joya's salary has been placed at over $200,000. Though her annual income is decent, it comes nowhere close to her husband's net worth, which is valued at a whopping $100 million, earned from the many high grossing movies he's directed, produced and also acted in, all through his robust career. Joya and her husband enjoy their multi-million dollar fortune and apparently a lavish lifestyle.
Her physical features
The beautiful doctor proves to have both brains and beauty, as she stands at a height of about 5ft 8ins (1.7m) and weighs 120lbs (55kgs) with blue eyes and long blonde hair. Her toned body and beautiful smile have kept her looking youthful, leaving many people to second guess her age.
Where can you find her?
She works at the Ronald Reagan UCLA Medical Center, or the Cedars-Sinai Medical Center in Los Angeles. Joya has continued to keep her personal life private, and hasn't been linked to any social media account on Facebook, Twitter or Instagram. Her husband, on the other hand, is quite the social butterfly, who loves to share pictures and videos of his family, work and food, with his over two million followers on his Instagram account @jonfavreau.