• Ana Maria Polo is a Cuban-American lawyer, arbitrator and TV personality
• She is best known as an arbitrator in "Caso Cerrado" (2012-2019) and "Ana Polo Rules" (2017)
• She was born in Havana, Cuba and moved with her family to Puerto Rico and Florida, USA
• She has a degree in political science and a Ph.D. in law
• She has won an Emmy Award, is a breast cancer survivor, a published author and an animal lover.
Who is Ana Maria Polo?
Ana Maria is a Cuban-American lawyer, arbitrator and TV personality, probably best known to the world as an arbitrator in "Caso Cerrado" (2012-2019), and as "Ana Polo Rules" (2017).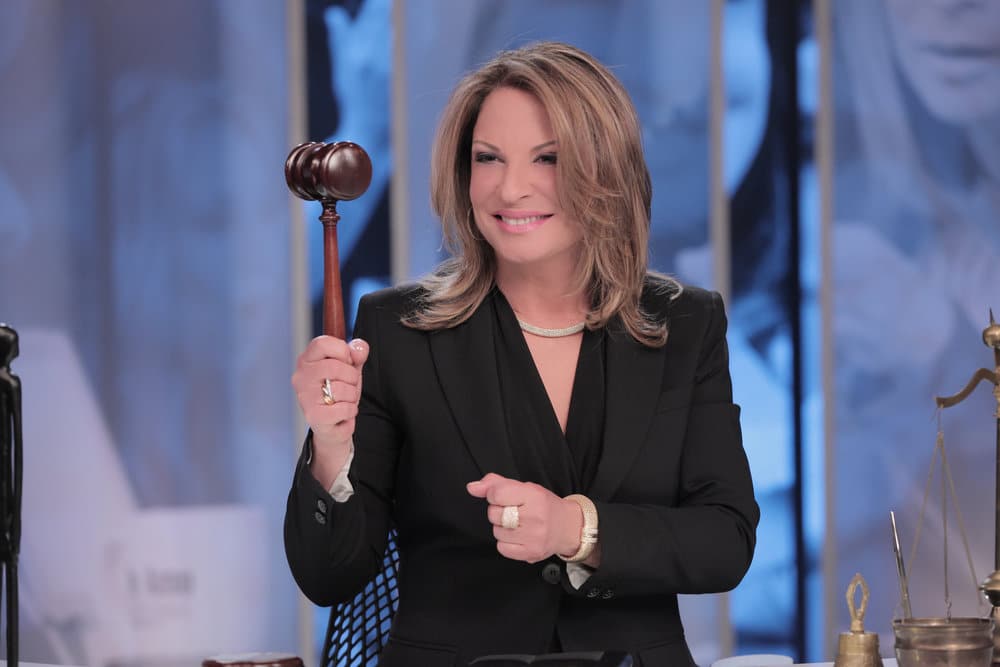 Ana Maria Polo Wiki: Age, Childhood, and Education
Ana Maria Cristina Polo Gonzalez was born on 11 April 1959, in Havana, Cuba. the daughter of Delia and Joaquin Polo – the family moved to Puerto Rico when she was just two years old, then eventually made another leap, as the family moved to Florida, USA, settling in Miami.
While growing up, Ana wanted to become a singer, and performed in different musicals, including "Godspell", "Jubilee" and Show Boat".
After matriculation from Academia Del Perpetuo Socorro, Ana enrolled at Florida International University, from which she earned a degree in political science. She furthered her studies at the University of Miami, from which she obtained a Ph.D. in law.
Lawyer Career
After finishing her studies, Ana Maria passed her bar exam, thus becoming a member of the Florida Bar.
Ana Maria worked for the Emmanuel Perez & Associates, P.A. law firm in Coral Gables, Florida, focused on family law, and took cases that ranged from divorce, custody and adoptions to heavier cases such as domestic violence.
Twenty-one years later, Ana Maria decided to spice things up and try herself on television. In 2001, Ana Maria launched her TV career with the show "Sala de Parejas (Couples' Room)", in which she serves as the judge on various trials and mishaps.
The show became an instant success, as fans fell in love with her personality, and most importantly, the very format of the show.
Rise to Prominence
"Sala de Parejas" was becoming more popular with every season, and Ana was slowly turning into a star. In 2005, the show was expanded, and the name was changed to "Caso Cerrado". Thanks to the massive popularity of the series and Ana Maria's great work, the producers decided to add new content to the show, and as a result, Ana Maria started taking up cases including violence and child abuse, among others.
This further improved the popularity of the series, launching Ana Maria to stardom. She received an Emmy Award along with the show, which became the first on a Spanish-spoken broadcasting company to be nominated for an Emmy award.
Although popular, Ana Maria and the entire show received negative comments on the integrity of the cases and the situations in the show. She has said that most cases are changed and dramatized, and that the program in question is to entertain and educate.
Encouraged by early success, Ana Maria Polo launched another original series, "Persiguiendo Injusticias" (Pursuing Injustices), which follows her out and about, solving unresolved crimes from the past with the help of the community.
She also guest appeared in 11 episodes of the TV series "Victorinos", based on the novel by Miguel Otero Silva, entitled "Cuando Quiero Ilorar no lloro".
After a few minor on-screen appearances, Ana Maria was Self in the series' "Silvana Sin Lana", "Dish Nation", and "Don Francisco Te Invita".
To speak further of her accomplishments, she was one of the guests in the talk show "Peacock Presents: The At-Home Variety Show Featuring Seth MacFarlane" (2020).
Breast Cancer Survivor and Humanitarian
At 44 years old, Ana Maria was diagnosed with breast cancer. Luckily, the disease was discovered early, and doctors managed to treat her successfully, in a tough battle that included some invasive therapy. Ana Maria recovered the following year, but unfortunately lost her right breast, ovaries, and thyroid gland since she had an aggressive form of cancer.
Since then, Ana Maria has served the community, talking about the importance of regular check-ups at home or in hospital. She was the first Hispanic ambassador for Stand Up To Cancer, and has held numerous fundraising events to raise funds for cancer treatment research; she's received the Mickey Leland Humanitarian Achievement Award for her efforts.
She is quite close with the Hispanic community in the US, and has fought against discrimination and for human rights. She joined Human Rights Organization to participate in their Americans for Marriage Equality video campaign, and recorded the message in both Spanish and English.
An Accomplished Author
Ana Maria Polo is a published author; back in 2010, she published her first book "Querida Dra. Polo Las Cartas Secretas de Caso Cerrado (Dear Dr. Polo: The Secret Letters of Cased Closed", which was based on the letters sent to her by television viewers.
The book became a bestseller, increasing Ana Maria's popularity and wealth.
Net Worth
According to sources, Ana Maria Polo's net worth is estimated at $3 million, as of late 2022.
Personal Life, Dating, Married, Husband, Children
Ana Maria is very private when it comes to her personal life. According to reports, she married a man ten years older when she was just 19 years old, but his name is unknown. What is known is that the couple has a son named Peter and that she became pregnant for the second time, but lost the baby, which put a massive strain on their marriage, and ultimately led to a divorce.
According to reports, Ana Maria started a romance with her 'Caso Cerrado" executive partner Marlene Key, but their romance unfortunately led to a bitter end, in a $2 million lawsuit against Key.
Sources state that Ana Maria is currently single, and solely focused on her career.
Appearance and Vital Statistics
Ana Maria Polo has brown hair and brown eyes. She stands at a height of 5ft 1in (1.54m), weighs approximately 140lbs (64kgs), with vital statistics of 36-25-36, bra size 40C.
Hobbies, Interests, and Trivia
An avid singer, Ana Maria Polo didn't pursue music as a profession, but she occasionally sings for her friends and family. Furthermore, she plays guitar.
She has supported LGBTQ community causes throughout her life, and was in a long-term relationship with a woman, but has never talked about her sexuality in the media.
Ana Maria is an avid animal lover, and her favorite animals are horses; she enjoys horse riding whenever she has free time. Moreover, she has two Yorkshire terriers and a pug.