• Anna Maria Sieklucka is a Polish actress and Instagram model
• She is best known for her portrayal of Laura Biel in the Netflix movie 365 Days
• Early life and career: she trained in ballet for 10 years, graduated from theatre school in 2018, and is fluent in 4 languages. Her film credits include Na Dobre I na zle and 365 Days.
• Personal life: she is dating Polish actor and TV director Łukasz Witt-Michałowski.
• Net Worth: estimated at over $5 million. Active on social media with 3 million followers on Instagram.
Who is Anna Maria Sieklucka?
Anna Maria Sieklucka is a Polish actress and Instagram model, perhaps best known for her portrayal of Laura Biel in Netflix's erotic drama "365 days". She was born under the Zodiac sign Gemini on 31 May 1992, in Lublin, Poland, holds Polish nationality, and as of early 2021, she's 28 years old, and currently living in Warsaw.
Early life and Family
There is not much information about her early life and background. Anna was born to Jerzy Antoni Sieklucki, who is a lawyer. In an interview with the Gaia.pl, Anna said:" My dad is a man who gives me great support every time. There is no situation where I could not count on him. The fact that I had to play such a brave role did not change it in any way. He is proud of me, so his reaction was positive".
There is no information about her mother, and it's unknown whether she has any siblings.
As a child, she was very interested in music and dance, and trained as a ballet dancer for ten years. Regarding her education, she attended the Faculty of Puppetry of AST National Academy of Theatre Arts based in Wroclaw, from which she graduated in 2018. The actress is now fluent in four languages: Polish, French, German and English.
Career
Given that Anna is a relatively new face in the entertainment industry, she doesn't have many credits under her belt. After graduation she began her acting career, and in 2019 she starred in the Polish medical TV series "Na Dobre I na zle", which follows the life of paramedics and hospital staff.
In 2020 she landed the leading role of Laura Biel in the Polish romantic movie "365 Days" alongside Michele Morrone. Originally entitled "365 DNI", it was directed by Barbara Białowąs and Tomasz Mandes. The main story revolves around the dominant Sicilian mafia lord Don Massimo Torricelli, who kidnaps a young woman called Laura in hopes that she would fall in love with him in 365 days. The movie was released in Poland, grossing $9 million with an additional $500,000 in the UK. It was slowly catching fire, but it was not until Netflix took over the movie that it really started attracting worldwide attention. According to Newsweek, it was the most-watched movie of 2020 on Netflix.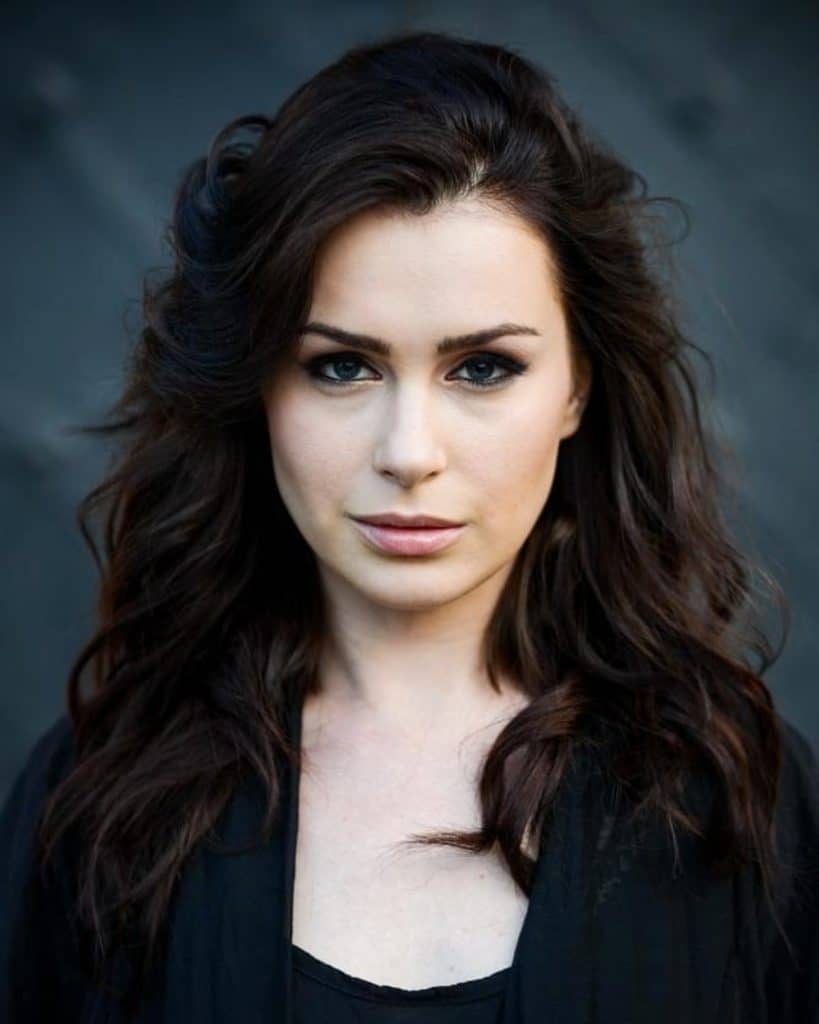 However, the movie received overwhelmingly negative reviews, mainly for romanticizing kidnapping and rape; "Cosmopolitan" called the movie "the worst thing I've ever seen", particularly focusing on its poor development of the characters and "dismal dialogue" . Many deemed this "guilty pleasure" as an attempt to imitate the themes of "Fifty Shades of Grey".
Additionally, in March 2021 the movie received numerous nominations for Golden Raspberry Awards in the categories for The Worst Actor (Michael Morrone), The Worst Actress (Anna Maria Sieklucka ), and many others. Despite the hail of negative reviews and criticism, the plan for filming the sequel is in the works. However, due to the COVID-19 pandemic, production has been delayed.
Even though the movie didn't sit with most of the audience, it's attracted a lot of attention, and furthered the career of Anna and her co-star Michelle. If you browse through YouTube, you will find numerous video reviews discussing the plot and characters. Despite its negative reception, it was very popular in countries all over the world. trending for weeks.
Regarding her racy role, in the interview with Newseria Lifestyle, she said that it was a challenge and that she was not sure whether to take it, she continued: "I hesitated because it is a very strong topic and my debut. Talks with the creators took a long time, about my fears, what I would like to avoid, and what I was simply afraid. When confronting them, I knew that I was in good hands and that everything would be all right."
In various interviews she was asked whether she was supported by her family and her opinion about getting nude before cameras, she said: "With this role I gave myself the challenge of overcoming shame. And this is a paradox. I once told myself that I'd never undress in my life, be it in a theater or on a movie set. On the other hand, it is worth overcoming your own barriers."
Anna has also appeared in various theatrical productions in Poland.
Personal life
Since the movie came out, the sexy scenes and on-camera chemistry convinced many fans that Anna is dating her co-star Michele Morrone. Despite these rumors, the actress is actually dating actor and TV director Łukasz Witt-Michałowski. On the other hand, to the disappointment of many women, Michele is married to a fashion designer Rouba Sadeeh.
Reportedly, Anna and Luksaz met while studying at the State Theater School, although interestingly, Łukasz is 18 years older than Anne. He is perhaps best known for "Television Theater" and "Syzyfowe prace". Even though she's not very vocal about her relationship with the actor, she posted one photo of him on her Instagram, with captions "One. Private. And there will be no more. Peace and love".
Physical stats and hobbies
Anna is 5ft 3ins tall (160cm) weighs around 120lbs (54kgs), and her vital statistics are 33-24-34.  Her natural hair is brown, further adorned with brown eyes;
Judging from her Instagram account, Anna has "itchy feet"; she likes to travel and visit interesting places such as Mexico and Canary Islands.
Her favorite actors are Anthony Hopkins, Leonardo DiCaprio, and Scarlet Johansson.
She likes to sing; in an interview, she said: "Who knows, maybe in the second part I will sing with Michele in a duet", referring to her co-star Morrone who sang the official soundtracks for "365 Days", including "Hard for Me" and "Dark Room".
As an actress who is criticized for excessive on-screen nudity, in an interview she drew attention to one of the hottest topics in the world of fashion and acting at the moment, which is body image; Anna disclosed: "I would like to show women, even urge them to cultivate their naturalness in everyday life, too. They should not adapt to stereotypes. The size of the clothes does not matter, only that what we have in our heads and in our hearts."
What is her net worth?
As of 2021, her net worth is estimated at over $5 million, earned mainly through her acting and modeling endeavors. In addition to her acting career, she most likely reels in hefty amounts from advertising and collaborating with brands as an Instagram influencer.
Given the huge success the movie has achieved and the upcoming sequel, it's believed that her wealth will be augmented substantially.
Is she active on Social media?
When it comes to her online presence, Anna has already built a huge fan base on her Instagram, which counts nearly three million followers. Obviously, her media presence has significantly grown since starring in "365 Days". It appears that she models for various Poland-based fashion brands, such as "Queens Factory", "Optyk Kochanski", and "Sito". According to her Instagram description, Anna promotes and advertises "Health Labs", a company that creates supplements for various purposes, including strengthening the immune system and improving concentration.
Additionally, she has featured in numerous Polish media newspapers.