Early life, family, educational background
Mexican-American newscaster Antonietta 'Toni' González-Collins was born under the star sign of Sagittarius on 22 November 1985, in Mexico City, Mexico. She is a famous news anchor and television journalist, best known for working for ESPN.
Antonietta was raised by her mother, María Antonieta Collins Kolber, a television reporter, and her step-father, Fabio Fajardo, a naval architect. She has an older sister, but her name and age are unknown.
Her birth father's name and whereabouts are also unknown, and it is not clear if her sister is from the same father. Her parents, older sister, and herself moved to the United States when Antonietta was in her early teens, and she spent the majority of her teenage years in Miami, Florida.
Due to her biological father's absence, Antonietta grew very close to Fabio and considered him to be her dad. Unfortunately, he fell ill with incurably kidney cancer, and lost his fight in 2006.
She has posted pictures to her Instagram account, remembering him as her father and also wished him a happy birthday in December 2017. The touching picture was of a young Antonietta looking up at Fabio, and she captioned it, 'Happy Birthday papa…I love and miss you every day.'
She has dual Mexican and American citizenship, and is fluent in English and Spanish; her mother has said that she was very gifted in languages from as young as nine years old. We can assume Antonietta identifies as a Christian, based on her having attended a Catholic school.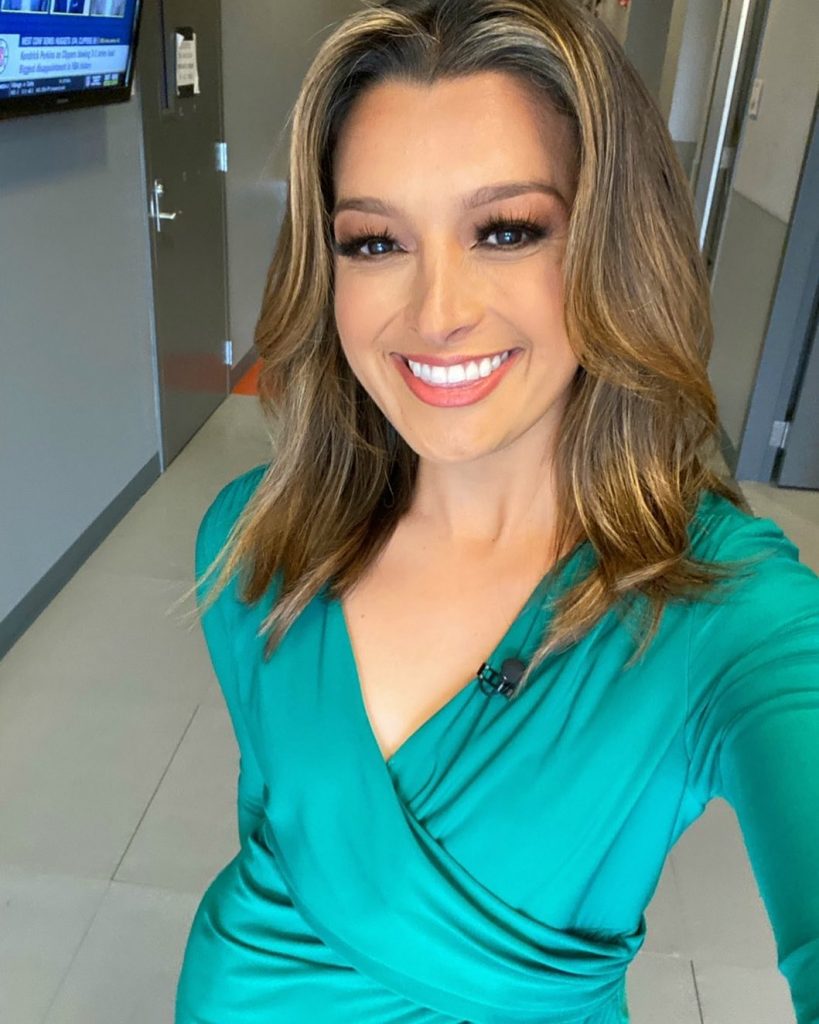 When Antonietta was 10 years old she began playing soccer, and was subsequently asked to join Mexico's under-19 national team. She attended Mount Union College in Alliance, Ohio, after matriculating from St. Brendan high school in Miami, Florida. While studying for a Bachelor of Science degree in Communications emphasizing Sports Management, Antonietta played in the college's women's soccer team. She graduated in 2007.
Family's personal life
María was born on 12 May 1952 in Coatzacoalcos, Mexico.
In addition to being a journalist, María is also a best-selling author with seven books to her name and several awards to recognize her accomplishments. She worked as a television reporter in Mexico and the US for over 40 years.
After divorcing Antonietta's father, María married Fabio in 1995. The pair appeared to still be very happy and together before Fabio's untimely death in 2006. She has also spoken very openly about the plastic surgery she had done in 2004.
Career
After graduating from university in 2007, Antonietta worked in Miami at Univision as a production assistant, and also collaborated with several broadcasting producers, including Premios Juventud, Nuestra Belles Latina, and Primer Impacto, to name a few. Working with more prominent names helped her to build professional connections, which propelled her career.
She then became a production assistant at CBS Sports Radio in St. Petersburg, Florida, before becoming a sports reporter for the football teams of the Tampa Bay Buccaneers, the University of South Florida, and the Tampa Bay Lightning hockey team.
She accepted her first on-camera job in 2009 as a sports, news and weather reporter for Info TV 48 and Fox News in McAllen, Texas. A lot of her news reports included stories of drug trafficking and immigration along the Texas-Mexico border. At the time, she was also covering National Basketball Association (NBA) and Major League Baseball (MLB) games, and she had a segment in the morning show "Despierta America" by Univision Deportes, as she's bilingual.
In 2013, the major sports Entertainment and Sports Programming Network (ESPN) offered Antonietta the job of her dreams, and she couldn't turn it down. She joined their digital team, and helps report sports news and analyze games.
Personal life
Antonietta currently lives in Bristol, Connecticut. She prefers to keep her love life private, and is thought to still be unmarried. However, it's been reported that she was in a longtime relationship with the then manager of WRMU 91.1 FM radio station, Mark Bergmann, and was also a member of the radio station at the time. It's believed that Mark was the one who encouraged her to make a move from radio to journalism.
There is no more information on the couple, so it is not known if they are still together or have broken-up.
Appearance
Antonietta has black hair and dark brown eyes. She's 5ft 8ins (1.76m) tall, and weighs about 114lbs (54kgs), with vital statistics of 32-25-34. She has a slender frame, and hasn't given up her training regimen from when she was playing soccer.
Net worth and salary
As of 2021, her net worth is estimated at close to $1 million.