• Àstrid Bergès-Frisbey is a French-Spanish film and theater actress and model, best known for her roles in "The Sea Wall" and "Pirates of the Caribbean: On Stranger Tides".
• She speaks French, Spanish and Catalan, and is a fan of traveling and Paris.
• She is an award-winning actress and has a strong social media presence.
• Àstrid has modeled for French Connection and Chanel and has a net worth of $4 million.
• She is trilingual, a fan of traveling, and leads a lavish lifestyle.
Àstrid Bergès-Frisbey is a French-Spanish film and theater actress and model, who is perhaps best known for her appearances in the films "The Sea Wall" and "Pirates of the Caribbean: On Stranger Tides."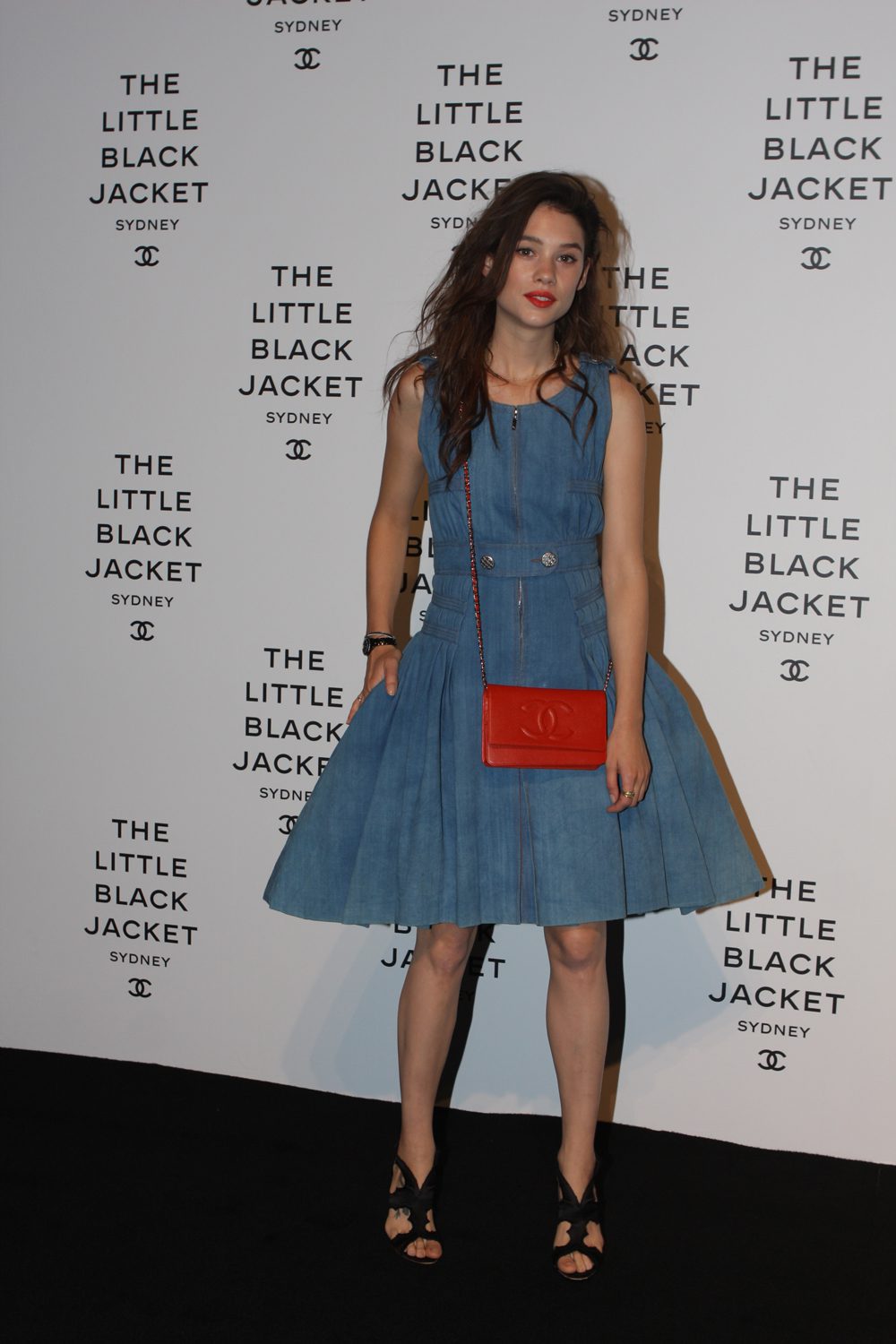 Age, Early Life, and Education Background
Àstrid Bergès-Frisbey was born under the Gemini zodiac sign on 26 May 1986, in Barcelona, Spain, which makes her 37 years old as of 2023. She was raised alongside her three younger sisters, but hasn't revealed the names of her siblings or parents. Bergès is of French and English ancestry from her mother's side, and Spanish through her father. Sadly, her parents parted ways when she was just two years old, her father gained her custody, and they relocated to the Dominican Republic, but she later moved to France where she lived with her mother. The "Pirates of the Caribbean: On Stranger Tides" actress was brought up in the countryside, and learned how to ride horses when she was a child.
Frisbey attended school in the town of La Rochelle, and was involved in acting, especially in theatrical productions. She enrolled in a drama school to hone her acting school, immediately after her graduation.
Facts and Hobbies
Àstrid is trilingual,  speaks fluent French, Spanish and Catalan, and knows basic Italian.
Before becoming famous, the actress worked as a waitress in an unnamed restaurant in the Dominican Republic.
She is keen on working out and taking care of her skin; she believes that having fair, original skin is way better than using make-up.
One of Àstrid's prized possessions is an old jacket that belonged to her mother – it was her work
uniform.
She's a big fan of traveling, and her best-loved destination is Paris, in France.
Actress Àstrid Bergès-Frisbey walked the red carpet at the Deauville American Film Festival in a white blouse and black skirt from the CHANEL Fall-Winter 2020/21 Ready-to-Wear collection.#CHANELinCinema #CHANELFallWinter#CHANEL pic.twitter.com/2uNV4ZzipT

— CHANEL (@CHANEL) September 5, 2020
Career
When she was 17 years old, Bergès-Frisbey relocated to Paris, France, to pursue a career in osteopathy. She recalls that she realized how short life is after her father passed away at the age of 46, which drove her to pursue her acting dream. Frisbey made her TV debut appearing in three episodes of the French series "Sur le fil" in 2007. She was later cast as Suzanne in the 2008 film "The Sea Wall", which was based on the 1950 eponymous novel by Marguerite Duras. In 2008, she was cast as Jill Mason in Peter Shaffer's play "Equus," which is about a psychiatrist who tries to treat a young man with a religious fascination with horses. Three years later, she starred alongside Daniel Auteuil, Sabine Azema and Kad Merad in the French romantic drama movie "The Well-Digger's Daughter."
2011 saw Frisbey star as Syrena in the fantasy swashbuckler film "Pirates of The Caribbean: On Stranger Tides." The Rob Marshall-directed movie was a huge success. and won several awards including a People's Choice It starred Johnny Depp as Captain Jack Sparrow, Geoffrey Rush as Hector Barbossa, and Penelope Cruz as Angelica. Àstrid had to study the English language before shooting the movie, and was required to maintain pale skin to portray Syrena flawlessly; to achieve this, she wasn't allowed to go out in the sunlight.
In 2012, Àstrid starred in the Spanish film "Angels of Sex" followed by the American Sci-fi romantic drama film "I Origins" in 2014. In the year that followed, she starred alongside Elio Germano in the Claudio Cupellini-written and directed film "Alaska."
Àstrid was praised for her role as The Mage in the 2017 epic fantasy film "King Arthur: Legend of the Sword," directed by Guy Stuart Ritchie, and appearing alongside Charlie Hunnam, Jude Law and Djimon Hounsou. In 2020, she starred in the Charlotte Dauphin-written and directed French drama movie "L'Autre", which also starred Anouk Grinberg and Jean-Louis Martinelli. Most recently in 2021, Àstrid appeared alongside Freddie Highmore and Sam Riley in the Spanish action thriller movie "The Vault," directed by Jaume Balaguero.
Frisbey began her modeling career in 2010, and was shortly afterward hired to lead the campaigns of the UK-based fashion, homeware and accessories retailer French Connection.
Award and Nominations
In 2009, Frisbey scooped The Prix Suzanne Bianchetti Award, which was followed by a Chopard Trophy for Female Revelation of the Year at the Cannes Film Festival in 2011. 2020 saw her win a Taormina International Film Festival Award for Best Actress for her role in "L'autre." Moreover, she's been nominated for two awards. including a David di Donatello Award for Best Actress for her performance in "Alaska."
Social Media Presence
Bergès-Frisbey has a strong fan base, and likes connecting with her online fans; she's fond of reposting her followers' drawings and paintings. The actress has over 170,000 followers on Instagram – @abergesfrisbey. She is inactive on Facebook and Twitter.
Personal Life
Frisbey appears to be unattached as of 2023; previously, she was rumored to be in a relationship with the French actor and director, Pierre Perrier. The Val-de-Marne native is well known for his role in the 2011 film "American Translation", and the 2012 comedy-drama "Sexual Chronicles of a French Family." Moreover, he wrote the film "The Whirlpool" in 2012, and "City of Lost Love" in 2016. Allegedly, the duo began their relationship in 2015 and were often seen attending celebrity events together in Hollywood. Before Àstrid, Pierre was in a relationship with the French TV, film and theater actress, Lizzie Brochere, who is known for her appearances in "One to Another" (2006) and "American Translation" (2011).
Àstrid is a devoted Roman Catholic.
Height, Weight, and Physical Appearance
Àstrid is of white ethnicity, and has hazel eyes and long dark brown hair; one of her distinctive features is high cheekbones. She is slimly built, weighs approximately 130lbs (59kgs) and is 5ft 8ins (1.73m) tall, with vital statistics of 31-24-33; wears shoe and dress sizes 6(US) and 4(US) respectively.
Net Worth
Àstrid's prosperous acting and modeling careers have seen her accumulate a good net worth. The actress has appeared in many commercially and critically successful projects such as "Pirates of the Caribbean: On Stranger Tides," which grossed over $1 billion, and "King Arthur: Legend of Sword," which had a box-office collection of $150 million, which significantly propelled her career. She's endorsed various established brands such as the French luxury accessories and fashion company Chanel. She's worth around $4 million as of 2023. and seemingly leads a lavish lifestyle.