• Brian Doyle-Murray is a writer and actor with over 165 acting credits and 3 Primetime Emmy nominations
• He was born in Evanston, Illinois as one of nine siblings, three of which are actors
• Movies include 'Caddyshack', 'Groundhog Day' and 'JFK' and series include 'Saturday Night Live', 'Bakersfield P.D.' and 'Love & Money'
• Married to Christina Stauffer since 2000, no children
• Net worth estimated at over $15 million
Who is Brian Doyle-Murray?
He is a writer and actor with over 165 acting credits to his name, however, Brian Doyle-Murray is probably still known best for his role as Sergeant Bill Hampton in the early '90s series "Bakersfield P. D.", while when it comes to his movie roles, he is well-known for co-starring in "Caddyshack", "Groundhog Day", and "JFK", among many others.
He was nominated for three Primetime Emmys for Outstanding Writing in a Comedy-Variety or Music Series, in 1978, '79, and '80, for his work on "Saturday Night Live" ("SNL"), in which he also played various characters. Brian made an appearance in 52 episodes of the show between 1978 and 1982, having first appeared in 1975..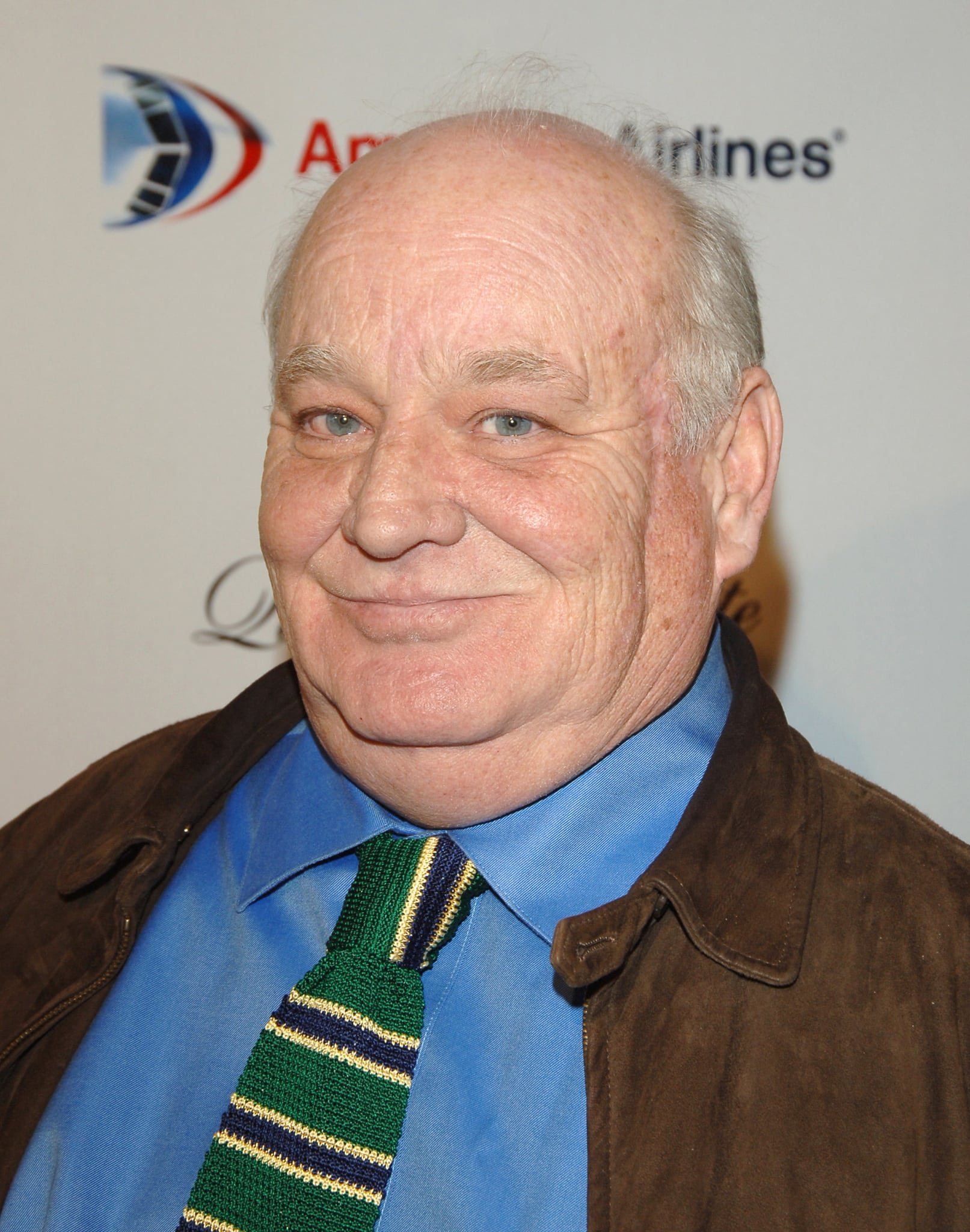 Brian Doyle-Murray Bio, Siblings, and education
Born Brian Murray, under the zodiac sign of Scorpio on 31 October 1945, he recently celebrated his 77th birthday (2022). Brian hails from Evanston, Illinois USA, and is one of nine children of his parents, Edward Joseph Murray II, who was a lumber salesman, and Lucille Murray (nee Collins) who was a mailroom clerk.
Three of his siblings are actors, John, Joel, and the most successful of all of them, Bill. Their late brother, Ed was a businessman, while the youngest, Andy is a chef. Their sister, Nancy is a nun, while the occupations of the other two sisters, Peggy and Laura, are unknown.
Speaking of Brian's educational background, he attended a local high school, and upon matriculating in 1963, enrolled at the Saint Mary's College of California, from which he graduated with a BA degree in 1967.
Following his college graduation, Brian worked at The Second City comedic stage group, before he launched his movie and television career. He began using 'Doyle' in his name to avoid confusion with the late South-African actor, Brian Murray.
Roles in movies
Brian made his acting debut as Detective in the 1972 movie "Fuzz", starring Burt Reynolds and Raquel Welch. Brian's next movie role came in 1980, as Lou Loomis in the sports comedy "Caddyshack", which he also co-wrote with Harold Ramis and Douglas Kenney. One of the movie's stars was Brian's brother, Bill Murray.
In the following years, Brian was seen in "Modern Problems" (1981), "National Lampoon's Vacation" (1983), and "Sixteen Candles" in 1984 – later that year, Brian was cast to play Piedmont in "The Razor's Edge", a romantic war drama based on the novel of the same title by W. Somerset Maugham, also starring Bill Murray.
The late '80s saw Brian in "Head Office" (1985), "Legal Eagles" (1986), "Scrooged" (1988), and "National Lampoon's Christmas Vacation" (1989).
That's Brian Doyle Murray – Bill's brother – as the psychiatrist in Ghostbusters II. #cameospotting pic.twitter.com/3jju6uaW8G

— Film4 (@Film4) August 5, 2017
Brian portrayed Jack Ruby in the 1991 historic drama "JFK", about the assassination of Kennedy, The President of the USA, which had 43 award nominations and won 19, including two Oscars (Best Film Editing, and Best Cinematography).
Two years later, Brian was seen as Buster in "Groundhog Day", a comedy starring Bill Murray, which followed the story of a self-centered weatherman who is stuck in a time loop on Groundhog Day – the day keeps repeating. The movie had 17 award nominations and won seven, including the British Academy of Film and Television (BAFTA) Award for Best Screenplay-Original.
The early 2000s saw Brian in "Bedazzled" (2000), "Without Charlie" (2001), and "A Gentleman's Game" (2002). He focused on television series and movie roles, but had a small part in "Nearing Grace" (2005), "Daddy Day Camp" (2007), and "17 Again" in 2009.
Most recently, Brian was seen as Frank Holliday in the 2022 romantic TV comedy movie "A Cozy Christmas Inn", also starring Jodie Sweetin and David O'Donnell.
Roles in series
Brian made his first television series appearance in the children's "Sesame Street" in 1978. As mentioned, until 1982 he was seen in "Saturday Night Live". His next television series role came as Gus, in 13 episodes of the series "Get a Life" (1991-'92).
Concurrently, in 1991, Brian was cast to play John 'Mac' Mackinney in 15 episodes of the comedy "Good Sports", about two anchors who have a love-hate relationship, starring Farrah Fawcett and Ryan O'Neal.
During 1993 and 1994, Brian portrayed Sergeant Bill Hampton in "Bakersfield P. D." a comedy-drama about a detective who left his position in the Federal Bureau of Investigation (FBI) for the rural Bakersfield Police Department.
In the following years, Brian mostly guest-starred in an episode or two of numerous series, including "Men Behaving Badly" (1997) and "Seinfeld" (1998), followed by his role as Finn McBride in 13 episodes "Love & Money" (1999-2000).
He continued with his guest appearances in the early 2000s, and from 2002 through 2006, Brian was seen as Savitsky in 18 episodes of the comedy series "Yes, Dear", which was nominated for a Primetime Emmy Award.
Brian was heard as Coach Gills in the animated short series "My Gym Partner's a Monkey" (2005-2008), concurrently playing the role of Mr. Faulkner in "The Bill Engvall Show" (2007-2009). Speaking of his voice roles, from 2008 through 2010, Brian was heard as Captain K'Nuckles in 69 episodes of "The Marvelous Misadventures of Flapjack".
He guest starred in an episode of "Supernatural" in 2011, followed by his role as Hank Murphy in 33 episodes of "Sullivan & Son", starring opposite Steve Byrne in this comedy about Steve who left his job as a corporate lawyer to take over his father's bar. The series had no nominations but was well-rated by the audience (6.2/10).
Most recently, Brian was seen as Bob Kruger in "Lodge 49" (2018-2019), and was heard as Flying Dutchman in "Kamp Koral: SpongeBob's Under Years" in 2022.
Love life and relationships
Brian hasn't been the subject of any rumors concerning his love life. It's widely known that he's a married man. His wife is Christina Stauffer, who was an assistant director, known for her work for "Groundhog Day" (1993). The two met on the set of this movie, and subsequently began dating which blossomed into marriage – Christina and Brian tied the knot on 28 August 2000.
Christina graduated from the College of Veterinary Medicine in 2008, and now works at the Studio City Animal Hospital, in Los Angeles, California.
As of late 2022, Brian and Christina are still married; they don't have children.
Net worth
During his 50-year-long career, Brian has appeared in over 100 movies and TV series, plus voicing in several others, so if you've wondered how rich he is, according to sources, his net worth has been estimated at over $15 million, as of late 2022.
Briefly about Bill Murray
William James 'Bill' Murray is a famous actor – also with nearly 100 acting credits to his name – and a comedian known for his dry-wit and deadpan humor. He made his acting debut as The Bookstore Owner in the short 1973 movie "The Hat Act", and in the following years had some uncredited roles, in movies such as "Next Stop, Greenwich Village" in 1976.
His breakthrough role came in 1979 when he was cast to play Tripper in "Meatballs", in which Bill starred opposite Harvey Atkin and Kate Lynch. He followed with his roles in numerous hit movies, and certainly his most notable role was his portrayal of Bob Harris in the 2003 movie "Lost in Translation", which brought him an Oscar nomination for Best Actor in a Leading Role.
During his career, Bill Murray has had 107 award nominations and 54 wins – the aforementioned role brought him also the BAFTA Award for Best Performance by an Actor in a Leading Role.
When it comes to his personal life, he's been married twice, and has six children. His first wife was Margaret Kelly, with whom he shares two sons, Luke and Homer. The two married in 1981 and divorced in 1996.
In the following year, Bill married Jennifer Butler, with whom he had an affair while he was married to Margaret. Bill and Jennifer have four sons, namely Lincoln, Caleb, Jackson and Cooper. Jennifer filed for divorce in May 2008, accusing Bill of domestic violence, addictions to marijuana, alcohol, sex and infidelity. Their divorce was finalized in June.
Bill was in relationships with Jenny Lewis and Linda Ronstadt, but currently seems to be single.
His fans will be happy that he has three upcoming projects, which are currently in development.
Perhaps you'd be interested to know that Bill Murray's net worth is estimated to be more than $180 million (this is why many people believe that he is the most successful of his brothers who are also actors).