Brenna D'Amico:
• Born in Chicago, Illinois in 2000, entered showbiz industry as a child
• Known for portraying the role of Jane, Fairy Godmother's daughter in the Disney film, "Descendants"
• Skilled musician, fitness fanatic, animal lover, and traveler
• Actress in many award-winning movies and TV series, influencer and brand ambassador
• Estimated net worth of $500,000 and annual income up to $200,000
Brenna is a young super-talented voiceover artist, singer, YouTube content creator, brand ambassador, and actress who entered the showbiz industry as a child, and is known well for portraying the role of Jane, Fairy Godmother's daughter in the Disney film, "Descendants."
Age, Early Life, Education Background
Brenna D'Amico was born under the Libra zodiac sign on 28 September 2000, in Chicago, Illinois, USA, which makes her 21 years old in 2021. She was born to Dave, who works at an insurance firm in their hometown, and Shannon D'Amico who is a nurse. Brenna has one sibling, a sister Aubree who is adopted. She lives together with her sister and parents who are of the Italian descent in Chicago.
When she joined elementary school, Brenna expressed great interest in music and enrolled into a workshop in Los Angeles for guitar and piano lessons when she was 12. She attended a local high school where she participated in most soccer and tennis competitions; after matriculating in 2018, she and chose to focus on her acting career before she was enrolled at college.
Interests and Hobbies
When she is not shooting a film, Brenna loves playing piano and guitar. She is skilled having been trained at LA Casting Director Workshop.
She loves listening to pop and jazz music – her favorite performers are Selena Gomez, Justin Bieber, and Frank Sinatra.
Brenna is a fitness fanatic who enjoys running and going for long walks to maintain her toned body. She hits the gym several times a week, and is on a strict sugar-free diet, preferring to eat vegetables and fruits as opposed to fast food.
The talented actress loves traveling, and has toured many US destinations such as California, Arizona, and Texas as well as England in Europe.
Brenna has been an animal lover since she was a child and grew up taking care of her pet dog; however, she doesn't have a pet currently because she is mostly busy and believes that taking care of a pet requires ample time and attention.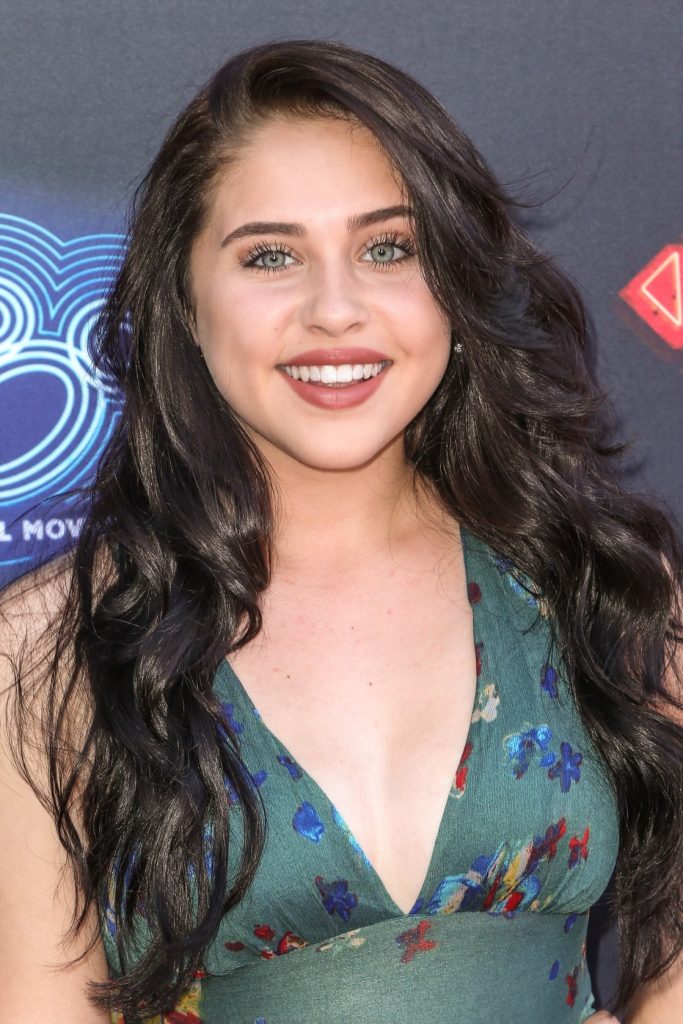 D'Amico likes late night movies, and loves "Ocean's Eleven," "The Terminal," and "Pulp Fiction." Her favorite actress and actor are Sandra Bullock and Tom Hanks respectively.
Career
Acting Career
Brenna made her first appearance on the screen in 2015, when she played the role of Jane in the brief fantasy "Descendants" movie sequel series, "Disney Descendants: School of Secrets," which starred Salina Marie, Chloe Madison, and Dianne Doan. "She repeated her role in "Descendants:Wicked World" comedy series from 2015-2017. The series starred Sofia Carson and Dove Cameron and was nominated for Choice TV Animated Show's Teen Choice Award.
In 2017, the talented actress starred in adventure film "Descendants 2", which was nominated for Imagen, Golden Reel, and Saturn Awards.
D'Amico featured as Lilah in "The Middle" (2017) comedy series, in one episode. The show starred Neil Flynn, Charlie McDermott and Patricia Heaton, and is about a middle-class married woman who struggles to manage her career and dysfunctional family in Orson, Indiana. The show was a hit and has been nominated for 37 awards and won 14. Brenna's next big assignment was in the same year, when she starred as Veronica in "The Relic" horror film. She then made a guest appearance in five episodes of 2018's "Overnights" family series, alongside Jordyn Jones and Daniel Skye.
Curious about how #NeverListMovie came to be? Find out below thanks to @nofilmschool!

The Never List is now playing in select theatres nationwide!https://t.co/CxHmj0hiHn

— TheNeverList (@NeverListMovie) December 11, 2020
Brenna has played the lead character in many other award winning movies and TV series, including "Keys," "Chicken Girls," "Code Black," "Crazy Wonderful," "Step Up," among others. Her latest roles are in the films "Descendants 3", and 2019's "Adventures of Dally & Spanky," in which she portrayed Addy.
Career as an Influencer and Brand Ambassador
Brenna does endorsements for several notable companies, and has promoted various high-end brands including Found Wanderer, BELLE DE VOIR, and Lay Low. The young brand ambassador is active on several social media platforms, and is highly followed and promotes her brand on her Instagram page. Her Facebook and Twitter pages are followed by hundreds of thousands of fans.
Singing and YouTubing Career
D'Amico is a talented singer who has powerful vocals. Her debut as a singer was in 2016 when she performed "Rather Be With You" in the "Slumber Party" episode of the animated comedy series "Descendants: Wicked World." The established singer has uploaded several cover songs onto her YouTube, which she opened in October 2012, and has garnered many subscribers. She likes uploading videos of herself singing, playing the piano and guitar, and some of her most popular videos that have the highest viewership include "Jessie J Flashlight/Pitch Perfect II (Brenna D'Amico cover)" and Rachel Platten's "Fight Song" cover.
Other uploads include "I'm Not the Only One" by Sam Smith, "Riptide" by Vance Joy, Carrie Underwood's "Blown Away," "Shut Up and Dance" by Walk the Moon, James Bay's "Let It Go," "Wake Me Up by Ed Sheeran," among many more.
Personal Life
Although Brenna wanted to keep her love life away from the limelight, she was noticed spending a lot of time with the actor Christian Weissmann in early 2019, and after paparazzi discovered their relationship, the famed actress became open and relaxed about it, and started posting photos of them together on her Instagram page. The duo has been dating for a year now, but aren't wed. Brenna doesn't have children.
Rumors and Controversies: Who is Cameron Boyce
It is widely speculated that Brenna was dating the late actor, Cameron Boyce, who was a "Descendant's" co-star in 2016. They were first onscreen lovers before their chemistry manifested in real life.
The duo met when shooting "Descendants" and dated for two years before they split-up, as Boyce revealed during an interview with RAW in 2017. Brenna posted a tribute to the late actor on her Instagram page where her fans left condolences.
Cameron was an American actor, model, and dancer of Afro-Caribbean descent who was born on 28 May 1999, in Los Angeles, California. Cameron was born to Libby and Victor Boyce, and had a sister, Maya. He was famous for portraying  Luke Ross in Disney's "Jessie"  (2011) and Conor in "Gamer's Guide to Pretty Much Everything" in 2015. Boyce reportedly suffered a seizure while he was sleeping, and passed away at the age of 20 on 6 July 2019. According to medical results, Boyce's death was as a result of epilepsy.
Body Measurements
D'Amico leads a physically active lifestyle to maintain her gorgeous figure, loves hiking and jogging. She is slim, is 5ft 1in (1.54m) tall, weighs 120lbs (54kgs), and her vital statistics are 32-26-35, bra size 33B. Brenna dyes her long naturally blonde hair dark brown, and has blue eyes. Some of the Brenna's distinctive body features include a pointed chin, plum lips, and huge eyes.
Net Worth
Brenna has earned her net worth from her successful career as an actress and brand ambassador. She is authoritatively worth close to $500,000, and earns an annual income up to $200,000 from acting, including a substantial amount as a voice actor. Her YouTube channel is yet to be monetized.