• Chai Hansen is an Australian-Thai actor
• Born in Ko Samui, Thailand and raised in Australia
• Ran track and field and is a dancer
• Best known for his role as Shadow Monkey/ Monkey in the TV series "The New Legends of Monkey"
• Currently single and living in the US
Who is Chai Hansen?
Chai Hansen is an Australian-Thai actor, who is probably best known to the world as Shadow Monkey/ Monkey in the TV action-adventure series "The New Legends of Monkey" (2018-2020), in addition to several other notable roles that he's secured so far.
Real Name, Age, Parents, and Education
Born Surachai Romruen on 8 February 1989 under the Aquarius zodiac sign, in Ko Samui, an island in the Gulf of Thailand to Superut Romruen, and Sandra Hansen, he's of mixed ancestry, since his father is Thai, while his mother an Australian, while he also has Chinese roots from his father's side.
He spent his first seven years in Thailand and then migrated with his mother and sister to Australia; the main reason behind this move was education, as Chai's mother desired to provide her children the best education she could. While in high school, Chai ran track and field, and set the age group record for triple jump in Australia and Canada; in the Australian school's championship in 2006, Chai won silver in the event.
In addition to success as an athlete, Chai is also a dominant dancer, which earned him a scholarship after he was noticed by the dancer Travers Ross.
Travers later completed a degree in Performing Arts. After graduating, Chai moved to Sydney to pursue acting, and with the help of William Sanchez got into Australia's No. 1 live street theatre show "Beat The Streets". He continues to perform with the group to the present day, for thousands of people per day.
Career Beginnings
Chai's career started in 2012, when he secured the role of Sean McComb in the fantasy action-comedy film "Dead Moon Circus", reprising the role in 2013 in the sequel "Dead Moon Circus 2".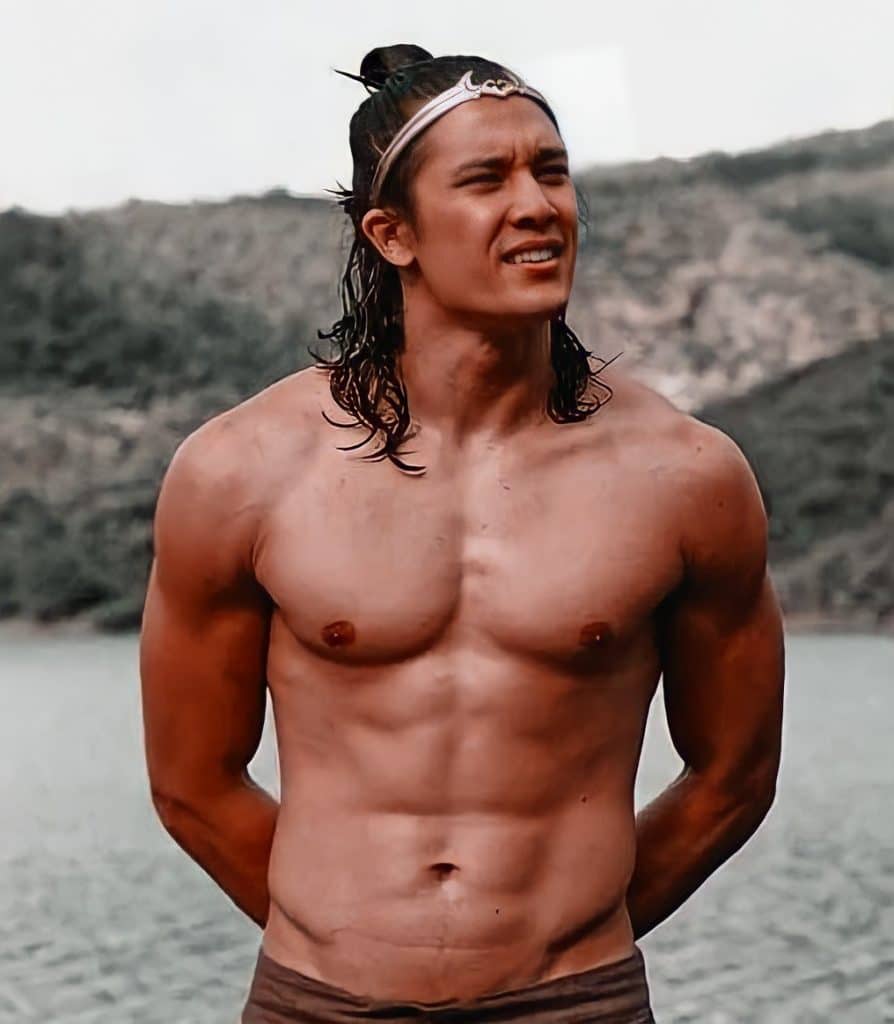 Later that year he was selected for his first major role, as merman Zac in the TV adventure comedy-drama series "Mako Mermaids", and from 2013 to 2016 featured in 68 episodes of the popular series, earning him national fame.
Rise to Prominence
He soon became a fan favorite, and as a result of his budding popularity and talent, in 2017 Chai was chosen for the role of Ilian in the sci-fi mystery drama series "The 100".
He continued rather successfully with television roles, first playing Jordan Kyle in the TV fantasy action-drama series "Shadowhunters" (2018-2019), and then he was selected for his most prominent role so far, as Shadow Monkey/ Monkey in the spin-off of the classic tale "Journey to the West", starring in all 20 episodes of the award-winning series.
He continued his career with the lead role in the drama series "The Newsreader" (2021), based on the tragic Russell Street bombing event in 1986.
He's now working on the new TV fantasy drama series "We Were Tomorrow", co-starring with Madeleine Kennedy and Johnny Brady, and which is currently in post-production, scheduled for release in late 2021. He's also working on the TV drama series "Lightyears", with J.K. Simmons and Sissy Spacek as the main stars of the series, which is currently in pre-production, and still awaiting a release date.
Personal Life, Dating, Girlfriend, Single, Gay?
When it comes to his personal life, Chai hasn't been very talkative about it, and all his personal aspirations are kept a secret.
However, his secrecy has led to a few questions, including about his sexuality, as he's more often seen with a man rather than a woman. Nevertheless, until Chai comes forward with more details, we can only speculate, and say that he is currently single.
Net Worth
As of mid- 2021, Chai Hansen's net worth has been estimated to be around $500,000, earned through his successful acting career during which he has already appeared in a dozen film and TV titles.
Appearance and Vital Statistics
This prominent actor has dark brown hair and dark brown eyes. He stands at a height of 5ft 10ins (1.78m), while he weighs approximately 163lbs (74kgs). His vital statistics are unknown, but he has an athletic figure.
Hobbies, Trivia, Interests
In addition to acting, Chai has several other interests, including dancing at which he is still active, though only at an amateur level. He loves to travel, and visits new destinations quite often. He is now stationed in the US since his Hollywood career has taken a swing up.
He is an animal lover, and has a pet dog, but hasn't revealed its name.
When he started his career, Chai was known under his father's name, Romruen, but then in 2016 began using his mother's maiden name.
He is great friends with some of his co-stars, including Ivy Latimer, and the media took a step forward to write about the two like they are in a romantic relationship. However, both of them denied it.