• Best known for appearing as side-kick on his father's reality show "The Incredible Dr. Pol"
• Show has been renewed for 17 seasons and is Nat Geo Wild's best performing reality show
• Previously interned at Paramount Pictures and Mirage Enterprise, and worked at Nickelodeon
• Has a net worth of $1 million
• Married to childhood friend Beth Oakes, and have a daughter named Abigail (born in 2019)
Charles Pol is an American actor, producer, and reality TV star, most famous for appearing as the ever-handy side-kick on his father's reality show "The Incredible Dr. Pol". Besides just being the son of the famous vet, he also works as a producer on the show.
Everything You Need To Know About "The Incredible Dr. Pol"
The Incredible Dr. Pol is Nat Geo Wild's best performing reality show, so well received by viewers that it's been renewed for 17 seasons. Talk about a hit show!  The show revolves around a practicing vet, his practice, and his family.  Jan-Harm Pol, the lead veterinary in the show, graduated from Utrecht University in 1970 with a degree in veterinary science.
He proceeded to work as a practicing vet for 10 years before moving to Weidman, Michigan, where he and his wife started their veterinary practice.
Pol Veterinary Service initially began as a care facility for large animals, but has slowly transformed into a facility that accommodates all animals. According to the doctor, most of the cases he has attended to are emergency cases due to the unavailability of other emergency service in the rural area where he's set up shop.
Like most reality shows, a few critics have come forth to criticize the methods used by the doctor to attend to the animals.
In one of the earlier episodes, Dr. Pol was seen attending to a Boston terrier that had been a victim of a car accident, suffering a broken pelvis and an eye proptosis. This episode turned out to be rather controversial, as a fellow veterinary filed a complaint questioning the treatment method used by the doctor, despite the owners of the pet being satisfied with the treatment offered.
After a tedious legal process of probations and fines, a court finally overturned the ruling in favor of the doctor citing the pet owner's satisfaction. Needless to say, it must have been a low traffic day over at the complainant's clinic to launch a four-year-long legal battle over a dog that's probably out rolling in some wet grass.
Join us on Saturday, March 6 at 1pm ET on #FacebookLive to celebrate this season's #DrPol finale, plus a special someone's birthday! (Can you guess who?) 🎉 https://t.co/dm9Rb0T3mt pic.twitter.com/VCAFLS7wCh

— Dr. Pol (@DrPol) March 5, 2021
After a long and successful career in the practice and now on TV, one would have to wonder 'What does the Incredible Dr. Pol think about retirement?" Well, the good news is he's here for a couple more good years. He says there are not many veterinarians focused on farm animal's service, and that's what motivates him to stay in the business. Well, guess we could say the animals got a keeper with this one.
The show has a loyal audience, and it's not hard to see why. The doctor, his employees and his family are genuinely passionate about providing quality care for every animal they attend to. As if that's not enough, the cast members have a genuine respect and sometimes love for each other.
Dr. Pol opened up about being offered money to fight with his son on camera, but he maintains his stance on a real family, real love. Seems there is hope for humanity after all.
Early Life
Charles Pol was born on 6th March 1979 in Farm County, Central Michigan, USA; he was adopted at birth by Jan Pol and his wife Diane Dalrymple Pol. Charles was raised on a farm in Michigan, with his sisters Diane and Kathy Pol. Although Charles and Kathy were adopted at birth, Diane was adopted at age 17 after being with the family for eight years. Growing up on a farm with a veterinarian dad, Charles learned to love and care for animals. By the age of five, Charles had begun taking up chores on the farm, and offering a helping hand at his father's clinic.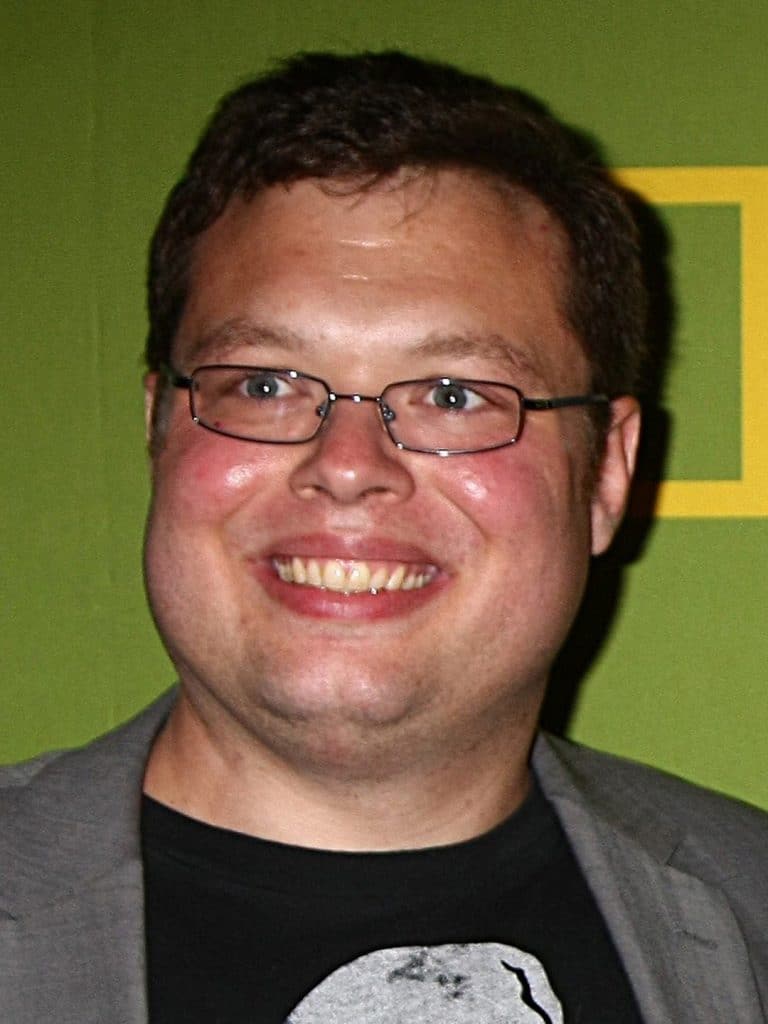 Education
Like every other young lad, Charles' dreams went beyond his home county. After high school, Charles joined the University of Michigan, and graduated in 2003 having majored in communications.
Career
Charles then moved to Los Angeles hoping to jumpstart his career in the entertainment industry. He interned at Paramount Pictures and Mirage Enterprise, and after a wobbly first few years in the industry, Charles finally landed a job at Nickelodeon. While working there, Charles tried to pitch a few reality show ideas, but they didn't quite catch anyone's eye. Well, the country boy was stuck at a job in Hollywood, and you can only imagine that's how he came up with the brilliant idea to take Hollywood to the farm.
We all grow up thinking our fathers are the greatest people alive, but Charles was confident enough in his father's greatness that he pitched him to the big bucks.
While Charles was so confident in the idea, his father wasn't quite sure he could humor the world into a reality show. He was only sold on the idea after his son told him it would be a chance to share with the viewers the challenges faced by farmers in his area.
Charles finally got a chance to showcase his skill set when Nat Geo Wild picked up the show "The Incredible Dr.Pol." Besides acting as the show's producer, Charles also makes frequent appearances on the show as his father's ever-ready sidekick. The show was such a success that it warranted a spin-off – "Calling Dr. Pol" – that made it to three seasons; Charles was able to work as a co-producer on the spin-off.
Noticing his brilliance in the game, Charles got an opportunity as the executive producer of the TV series "The Legend of Sheriff Gus Skinner" in 2013. Charles also appeared in the film "Drunk and Disorderly'' (2012), but it's safe to say that he prefers to stay in the reality show business. That's alright too because their show is still a hit.
Family
Charles married his childhood friend Beth Oakes. The two have opened up about being friends since they were 3, and admitting to discovering and exploring their romantic feelings for each other in 2017. Soon after, Charles took to Twitter to announce their engagement in July 2018.
You could say there was plenty of love in the air because the couple went ahead and married later that year.
Fans of their reality show were able to have a sneak peek into the event, and you can be sure they loved it.
The couple is blessed with their beautiful daughter Abigail on 19th, October 2019, picking the name because it means "my father rejoices" in both English and Dutch. Impressive!
Previous relationships
Charles has been linked to one other relationship before finally settling down with his wife, in 2012 with a lady named Kelly. The two made their first public appearance at a Halloween party and took their fans by storm.  Details of the relationships were kept private but the two eventually parted ways.
Net worth
As of 2021, Charles' net worth has been estimated to be over $1 million, a good foundation to start a family on. If they keep up the good work, the number is likely to increase soon.
Physical characteristics
Charles stands at 5ft 8ins (1.73m) tall and weighs 179lbs (81kgs). He has brown hair and brown eyes.