• Claudia O'Doherty is an Australian actress, comedienne and writer, best known for roles in Love and Extra Ordinary.
• She was born in 1983 to Australian artist and musician Chris O'Doherty and his wife Martina.
• She has won awards for her debut show "Monsters of the Deep 3D", and written and starred in several other projects.
• Her father, Reg Mombassa, is an artist and musician, and member of the Mental As Anything band.
• His net worth is estimated to be around $1 million.
Who is Claudia O'Doherty?
Claudia O'Doherty is an actress, comedienne and writer, probably best known to the world as Bertie Bauer in the TV series "Love" (2016-2018), and as Claudia Winter in the film "Extra Ordinary" (2019), among numerous other roles that she's secured in her career.
Age, Early Life, Parents, and Education
Claudia O'Doherty was born on 29 November 1983 under the Sagittarius zodiac sign, in Sydney, New South Wales, Australia, to Australian artist and musician Chris O'Doherty, better known to the world as Reg Mombassa, and his wife Martina. Claudia has two siblings – Darcy, a hip-hop artist, and Lucy, a painter.
She spent her first five years of life in Coogee, a beachside suburb of Sydney where her parents bought a house. She went to SCEGGS Darlinghurst, a primary and secondary day and boarding school for girls. After matriculation, Claudia enrolled at the University of Sydney, during which time she was a part of the Arts Revue, and alongside Nick Coyle and Charlie Garber began writing and performing under the name Pig Island.
Career Beginnings
Claudia's career started in the late 2000s, when she won the 2009 Brisbane Comedy Festival Award and Melbourne Fringe Best Comedy Award, for her debut show "Monsters of the Deep 3D".
Three years later, she starred in the short-lived comedy series "Problems", which she also wrote. In 2013 she wrote and starred in the show "Claudia O'Doherty Comedy Blaps", and in 2014 had a minor role in the comedy film "The Inbetweeners 2". The following year, Claudia started appearing in the comedy sketch show "Comedy Bang! Bang!", portraying several characters including an exaggerated version of a character also named Claudia O'Doherty, the show also starring Stephen Fry, Weird Al Yankovic, Jimmy Pardo, and many others. The same year, Claudia appeared as Wendy in the film "Train Wreck", starring Amy Schumer and Bill Hader.
Rise to Prominence
Gradually, Claudia was becoming more popular, and was able to obtain more prominent roles. In 2015 and 2016 she appeared in several episodes of the show "Inside Amy Schumer", on which she also worked as a writer, while from 2016 to 2018 she was Bertie Bauer in the TV romantic comedy-drama series "Love", starring next to Gillian Jacobs and Paul Rust. In 2017 she had roles in films "Fun Mom Dinner" and "The Circle", and in 2018 she was Amy in the romantic comedy film "The Festival", with Joe Thomas, Hannah Tointon, and Hammed Animashaun in the lead roles.
The following year, she shared the screen with Maeve Higgins, Barry Ward, and Will Forte in the award-winning fantasy comedy-horror film "Extra Ordinary", and then portrayed Sarah in the TV series "Sarah's Channel", and the same year played Rachel in the TV series "Squinters".
Recent Projects
In recent years, Claudia has become focused on roles in television series. She was Marny in the animated series "Wild Life" (2020), and has voiced Aunt Frisky in the animated TV series "Bluey".
Personal Life, Dating, Boyfriend, Single?
Claudia has been very open about her personal life, sharing all the ups and downs with her fans, yet she has failed to disclose any information about her love life. Nevertheless, it's known that she's still single having never married or had kids, and mainly focused on her uplifting career.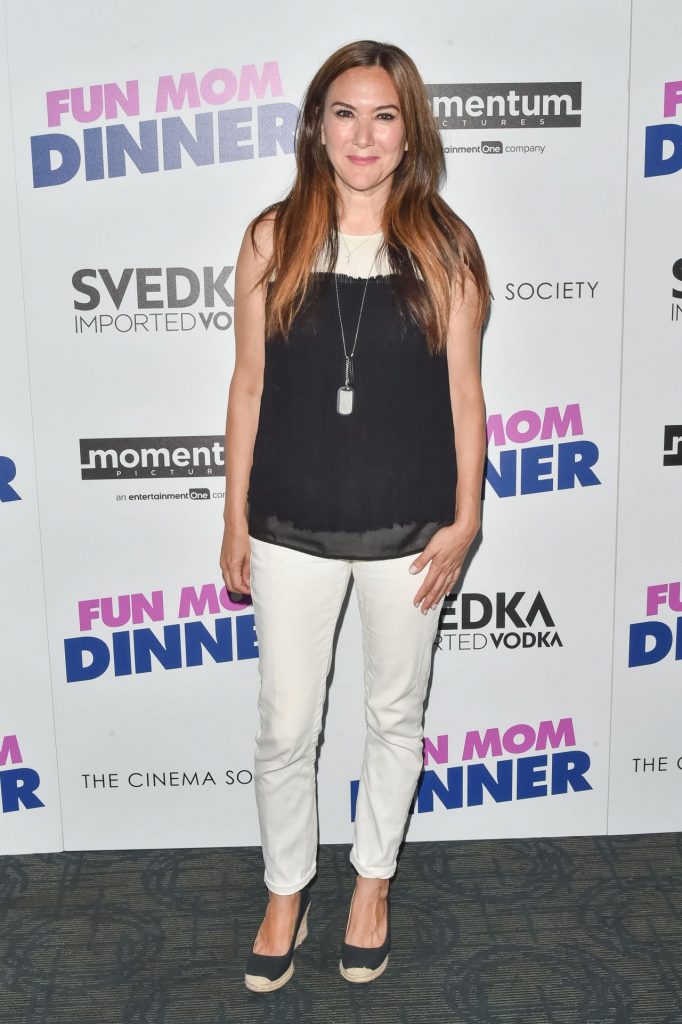 Net Worth
As of mid- 2021, Claudia O'Doherty's net worth has been estimated to be around $200,000, earned through her successful career as an actress, during which she's appeared in 20 film and TV titles and several variety shows, all of which have contributed to her wealth.
Appearance and Vital Statistics
This talented actress has dark brown hair and dark brown eyes. She stands at a height of 5ft 2ins (1.57m), weighs approximately 120lbs (55kgs), with vital statistics of 33-25-35, and bra size 38B; her shoe and dress sizes are unknown.
Hobbies, Interests, and Trivia
Claudia has several other interests outside acting; she's co-written books "100 Facts About Pandas" and "100 Facts About Sharks", with David O'Doherty and Mike Ahern.
She has listed Meryl Streep as her favorite actress and an idol, and her favorite film is "It's Complicated".
Her favorite food is spaghetti.
She is an avid animal lover and often takes care of street dogs. She loves giving dogs weird names – the last dog she owned she called Peppercorn.
Claudia O'Doherty's Father, Reg Mombassa
Born Christopher O'Doherty on 14 August 1951, in Auckland, New Zealand, he lived there until 1969, when the family including younger brother Peter migrated to Sydney, Australia. He enrolled at the National Art School in Darlinghurst the same year, but left studies in 1970. Five years later he returned, and in 1977 graduated with a Diploma of Painting. While in college he supported his studies with odd jobs, including as help on construction sites, cleaning houses, and working on railways among others.
Reg is an artist and musician; he formed the new wave and pop-rock band Mental As Anything in 1976 with his brother Peter, and other artists and musicians Martin Plaza, Wayne de Lisle, and Andrew 'Greedy' Smith. He remained with the band until 2000, when he left to pursue other projects, including the band Dog Trumpet. With Mental As Anything, Reg worked on such hit albums as "Get Wet" (1979), "Cats & Dogs" (1981), "Creatures of Leisure" (1983), and "Fundamental" (1985), among others. They toured the world and became rather popular, although at first, they didn't consider becoming a serious band. With Dog Trumpet he has worked on seven albums, with the debut album "Two Heads One Brain", released in 1991. Most recently, the band has released its seventh album "Great South Road" (2020).
To speak of his career as an artist, his work is exhibited in the Art Gallery of New South Wales, the National Gallery of Australia, and many other renowned art galleries of national importance. He had his first public showing at Watters Gallery back in 1975, which was a group exhibition, while his first solo exhibit was held at Watters Gallery in 1986. Celebrities such as Patrick White, Ewan McGregor and Elton John have purchased his paintings.
He has talked about how he got his artistic moniker, saying that it was when with the rest of the Mental As Anything band members thought of an exotic last name with a regular Australian name, and they all agreed that his stage name would be Reg Mombassa. Some other pseudonyms included Brett Orlando and Dorky Bladder.
Reg Mombassa's net worth has been estimated to be around $1 million, as of mid- 2021.