• Cody Christian is an American actor & rapper, best known for his role as Mike Montgomery in "Pretty Little Liars" and Asher in "All American"
• He started his acting career at age 11, and has since been in many short movies and TV dramas
• He recently tapped into his love of rap and shares rap music and videos on his YouTube channel
• Cody's mother Ashley Rose was diagnosed with breast cancer in 2014, and he has been vocal in launching campaigns and donating funds to aid research on the disease
• He has an estimated net worth of $2.5 million, as of mid-2021
Cody Christian is an American actor and rapper, probably best known for his role as Mike Montgomery in "Pretty Little Liars", and Asher in "All American". Read this article to get the low-down on Cody Christian.
Early Life, Family, Educational Background
Cody Allen Christian was born on 15 April 1995 to Scott and Ashley Rose Bohall, in Portland, Maine, USA, under the Aries zodiac sign. Given the Native American family he was born into, his ethnicity is Caucasian while he holds American nationality.
Cody's father Scott Bohall is an army veteran, however, his mother's career remains a mystery to the media. Due to the nature of his father's job, Cody developed a close-knit bond with his mother, as she was always home.
A few years after Cody Christian was born, the family relocated to Franklin, a small town in Indiana, and raised the boys there. Growing up, Cody had interest in various activities- sports, music, acting, and so much more. He saw a commercial for an acting school in Indianapolis, and went there with his mother to find out more. A radio ad inviting child footballers to appear in a commercial gave Cody the push he needed to break into the industry, convincing his mother that acting was what he wanted to do professionally.
There are no details regarding Cody's educational background. However, we know that his older brother, Joshua Bohall obtained a degree in Computer Technology from Maine University.
In 2005, Cody moved with his mother to Los Angeles to pursue a career in acting.
Career
Acting Career
Cody started his acting career at age 11, just after moving to Los Angeles, landing his debut role as Young Tommy Kuglar in "The Profound Mysteries of Tommy Kuglar" (2006). Since then he's been in many other short movies, including "Surrogates" (2009), "Kill the Irishman" (2011), "The Starving Games" (2013), "Submerged" (2016) and "Assassination Nation" (2018).
Cody Christian's successful career is thanks to his appearance in TV dramas and series. His first appearance in a TV series was as Adam in "State of Mind" (2007), an American comedy. Subsequently, he appeared in single episodes of "Back To You" (2007), "True Blood" (2008) and "Grey's Anatomy" in 2010.
Later in 2010, he landed a recurring role in "Pretty Little Liars", the American teen drama directed by I. Marlene King, loosely based on a novel series of the same name by Sara Shepard. From 2010 to 2015, he appeared in 29 episodes of the show, as Mike Montgomery, a role which catapulted him to celebrity status.
Cody next landed another recurring role, in the series "Teen Wolf", playing Theo Raken in 30 episodes between 2015 and 2017,  alongside co-stars, Tyler Posey, Dylan O'Brien, Holland Roden and Colton Haynes. Subsequently, he was nominated for Choice Summer TV Actor at the Teen Choice Awards in 2017.
Cody Christian landed his first lead role in "All American" – from 2018 'til now, he's played Asher Adams, wide receiver of the Beverly High American football team, and Layla's boyfriend in the popular sports drama.
On Rotten Tomatoes, the American review aggregation website, the first season of "All American" has an approval rating of 92%, indicating that the drama was well received by American viewers.
Other TV shows Cody has appeared in are "Lab Rats" (2012), "Supah Ninjas" (2013), and "See Dad Run" (2014).
Cody Christian has also dabbled in voice acting, albeit on a small scale. He voiced the fictional character, Cloud Strife in the popular video game "Final Fantasy VII Remake", for which he was nominated for a British Academy Games Award.
Judging from Cody's performance in his films, we can say he has made a successful transition from child acting, to becoming a solid adult actor. In an interview with BelloMag, Cody shared that he loved acting, 'because it allows you to see so many different perspectives'.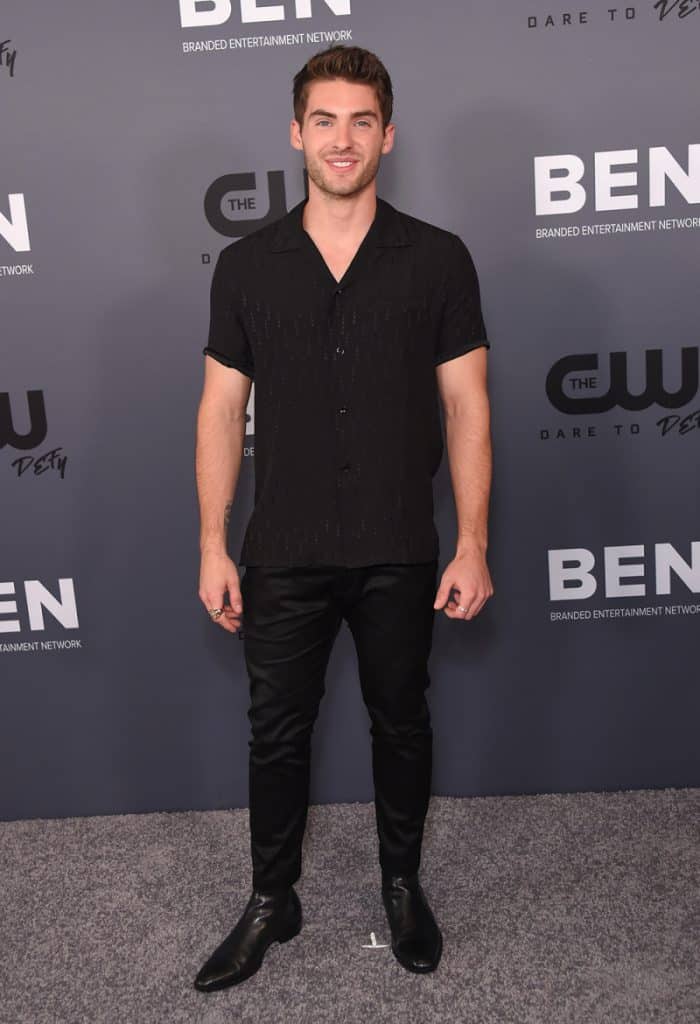 Musical Career
Cody Christian has always been a lover of rap music. Recently, he tapped into that artistic well, and started sharing that part of himself with fans. He shares rap music and videos on his YouTube channel, some of which are "Hills", "Drippin", "Almost", "Blessed" and "Vacation".
He and Kenny Kynoch also made a rap cover for Tech Ngne's "Fragile".
Personal Life, Relationship
Cody's personal life is pretty much in the public view. His mother Ashley Rose, was diagnosed with breast cancer in 2014, and through chemotherapy and the recovery process, he and Joshua remained by her side. In 2017, Cody's parents decided to move back to Indiana.
Since his mother beat breast cancer, Cody has been vocal in launching campaigns and donating funds to aid research on the disease.
Cody Christian was involved in a romantic relationship with fitness trainer and actress, Talia Maxine. They seemed inseparable at the time, often attending functions and taking trips together. They broke off the relationship sometime in 2016, the reason for which wasn't disclosed.
He moved on, and in early 2017 he was rumored to have been dating Bella Thorne, but they neither denied nor confirmed the rumors. Since autumn of 2017, he has been dating American model, Alex Swift. Cody now lives with his cat Athena in Los Angeles, California.
In January 2018, Cody got his first tattoo, and was inked the second time in May of 2018.
Cody's career faced a major controversy when private videos of him were leaked, and people speculated that he was gay.
The rumors have been debunked ever since. Cody has a strong social media presence. He has almost five million followers on Instagram, and over 700,000 fans on Twitter, on which he shares updates on his projects.
Appearance, Clothing Style
Cody Christian is 5ft 8ins (1.73m) tall, and weighs around 150lbs (68kgs). He has short dark brown hair and pale blue eyes. Cody's athletic body attracts numerous female fans to him, and which makes him the perfect model for various clothing brands to advertise their designs.
He wears fancy suits for formal occasions, but his favorite outfits are hoodies and jeans.
Hobbies, Favorite Things and Interesting Facts
Cody's favorite actors are Joel Mchale and Hari Nef, and favorite movies "The Exorcist" and "Halloween".
Black is his favorite color.
His favorite cuisine is Italian.
Cody is a pet lover, especially furry animals.
He enjoys playing video games, and his favorite so far is HALO.
His dream holiday destination is Greece.
Net Worth and Salary
Cody Allen Christian has an estimated net worth of $2.5 million, as of mid-2021. His primary source of income is his career as an actor, in addition to some personal projects. The actor is yet to disclose details of properties he owns.