• Alex Lawther is an English stage, television and film actor
• He attended Churcher's College and was accepted into the National Youth Theatre
• He made his on-screen debut in 2014, with the part of Young Alan Turing
• He is fluent in French and is an avid fan of French cinema
• He has supported the banning of conversion therapy for LGBT youth and is an animal lover
Who is Alex Lawther?
Alex Lawther is an English stage, television and film actor, who is probably best known to the world as Kenny in the TV series "Black Mirror", and as James in the TV series "The End of the F***ing World" (2017-2019), in addition to several other notable roles that he's secured in his young career, both on screen and on stage.
Alex Lawther Wiki: Age, Childhood, and Education
Alexander Jonathan Lawther was born on 4 May 1995 under the Taurus zodiac sign, in Winchester, Hampshire England ,to Yvonne Lawther and Michael Terence, both lawyers.
He's the youngest of three children, and spent his childhood in his hometown with older brother Cameron Lawther, now an award-winning Hollywood producer, and older sister Ellie Lawhter, who now works in public policy. He played by himself quite often in his early childhood, which sparked interest in acting and performing arts overall. He attended Churcher's College, a selective independent school where he was a member of the drama program, and made appearances in several plays including "The Wind in the Willows" in which he played Ratty. At 14 years of age, Alex wrote and directed his own play based on the song "Rejected Fairytales", performed by Sara Bareilles, as an assignment for his drama club involvement. After its premiere, young Alex was named a 'theatrical whiz kid' in the local press.
The following year, he was accepted into the National Youth Theatre, where he continued his acting training. He planned to enroll at King's College, London to study history, however, he eventually conceded his place to someone else, as he felt that it was time to focus full time on his professional acting career.
Career Beginnings
Before making his on-screen debut, Alex honed his acting skills on stage, appearing at Chichester Festival Theatre in the play "South Downs". He was selected for the role of John Blakemore, after finding out about an open audition through school, and going to London where he got the role ahead of a hundred other young actors.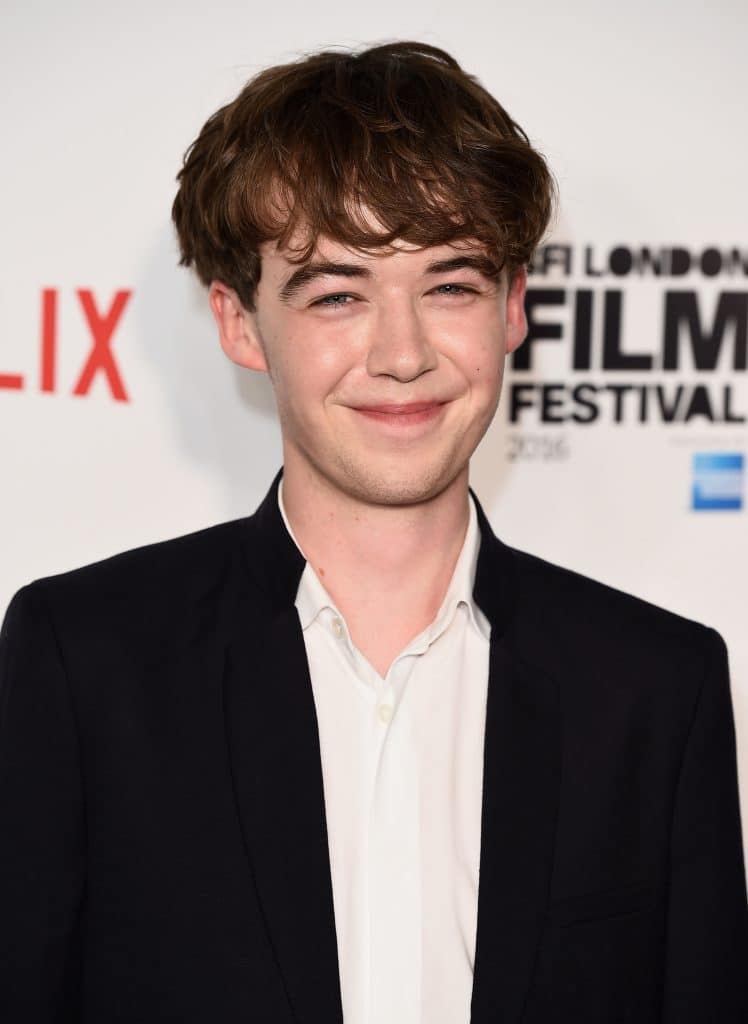 Following the initial performance, the play received its West End debut, and Alex got to perform at the Harold Pinter Theatre. His performance was welcomed with rave reviews, and while still a high school boy, young Alex decided that a career in theater and film was his true calling. After a few more performances, Alex was ready to sign a contract with an agent.
His next stage performance was in 2013 at the Hampstead Theatre, as Ryan in the play "Fault Lines", and the same year, Alex made his on-screen debut as Benjamin Britten in the documentary drama "Benjamin Britten: Peace and Conflict", about the eponymous English pacifist and composer of the same name.
Rise to Prominence
Alex was becoming famous in the acting world, and in 2014 made his breakthrough with the part of Young Alan Turing, famous British mathematician, computer scientist, philosopher and theoretical biologist, in the thriller biopic "The Imitation Game". The adult Alan Turing was played by Benedict Cumberbatch, accompanied by Keira Knightley and Matthew Goode as his co-stars. The film was a complete success, with an Academy Award to its title and more than 40 awards and a total of 162 other nominations. Once his on-screen career got going, Alex spent less and less time on stage, but still appeared in such plays as "The Glass Supper" (2014), "Crushed Shells and Mud" in 2015, while from 2017 to 2019 he portrayed Sam in the play "The Jungle". Most recently, he returned as Caliban/Ferdinand in the play "Tempest" (2021).
His on-screen success continued to grow, and Alex subsequently starred in the award-winning drama film "Departure" (2015), co-starring Juliet Stevenson and Phenix Brossard, while two years later, he was Billy Bloom, a troubled but good-hearted teenager who runs for a homecoming queen despite being a student at an ultra-conservative high school, in the comedy-drama film "Freak Show". Alex was busy in 2017, working on several projects including the biopic about Alan Milne entitled "Goodbye Christopher Robin", in which he portrayed the title character at 18 years of age, and then Joseph in the comedy film "Carnage".
Moreover, he was selected for one of his most prominent roles, as James in the TV adventure series "The End of the F***ing World" (2017-2019).
In 2019, Alex starred in the comedy film "Old Boys", alongside Jonah Hauer-King and Pauline Etienne, and also as one of the translators in the film "Les Traducteurs"; for the needs of this film, Alex became quite fluent in the French language in just one month.
Most recently, Alex portrayed Morisot in Wes Anderson's film "The French Dispatch", starring Timothee Chalamet, Edward Norton and Jeffrey Wright, and has also starred in the drama film "Earwig", both in 2021. He has recently completed filming of the historical drama film "The Last Duel", in which he is set to portray King Charles VI, directed by Ridley Scott, and scheduled for release later in 2021.
Personal Life, Dating, Girlfriend, is he Gay?
Alex has pinned down several LBTQ characters throughout his career, which has aroused speculations about his sexuality.
However, he hasn't revealed a single thing about it, and for now doesn't share such private matters with the fans. According to reports, he isn't currently dating.
Net Worth
As of mid- 2021, Alex Lawther's net worth has been estimated to be around $2 million, earned through his successful career as an actor, during which he has appeared in more than 24 film and TV titles, while he also has half a dozen appearances on stage, all of which have added to his wealth.
Appearance and Vital Statistics
This award-winning actor has blue eyes and dark brown hair. He stands at a height of 5ft 8ins (1.73m), while he weighs approximately 143lbs (65kgs), with vital statistics of 40-30-13.
Hobbies, Interests, and Trivia
Alex has described himself as technophobic, and doesn't use all modern gadgets and isn't a fan of social media, thus he has deleted all of his online accounts.
He loves to travel, and spends his time between Paris, France, and London, England. He is a long-time Francophile and is an avid fan of French cinema. He is fluent in French and has developed a richer vocabulary than most native speakers, according to the film director Regis Roinsard, with whom Alex worked on the film "Les Traducteurs".
Alex has supported the banning of conversion therapy for LGBT youth, by signing an open letter sent to the government of the United Kingdom.
Alex speaks of himself as a feminist, and has critiqued the lack of diversity in the entertainment industry, while he's also supported the global environmental movement Extinction Rebellion.
He is a huge animal lover, and has several dogs as his pets.
Alex is adventurous and loves exploring, while his favorite outdoor activity is kayaking.
In 2013, he was selected by the Evening Standard as one of London's top 25 under 25 years of age.