• Anthony LaPaglia is an award-winning Australian actor, best known for roles in "So I Married an Axe Murderer" and "Without a Trace"
• He has been married three times and is currently married to Alexandra Henkel
• He has won Golden Globe and Emmy Awards for his acting and is estimated to have a net worth of $9 million
• He is a soccer fan and has been a player and part owner of A-League club Sydney FC
• He is currently involved in the International Goalkeepers Academy and is a goalkeeper for the Hollywood United Football Team
Who is Anthony LaPaglia?
Anthony LaPaglia is an award-winning Australian actor, perhaps best recognized as Tony Giardino in the film "So I Married an Axe Murderer" (1993) and as Jack Malone in the TV series "Without a Trace" (2002-2009), among several other notable roles that he has secured his career.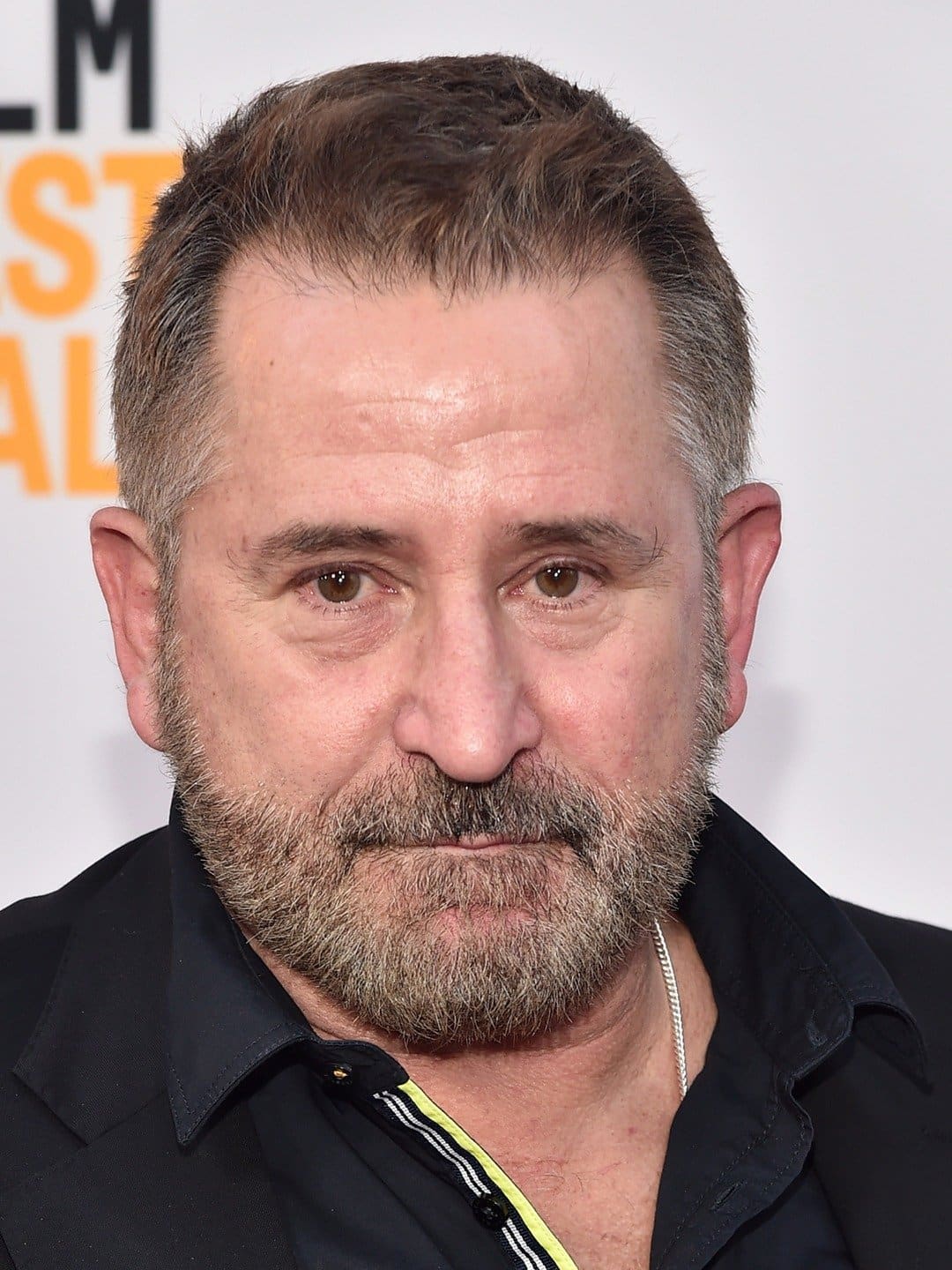 Wiki: Age, Childhood, and Education
Anthony LaPaglia was born on 31 January 1959, in Adelaide, South Australia, the son of Gedio 'Eddie' LaPaglia, an Italian who emigrated to Australia from Bovalino, Calabria, Italy, and his wife Maria Johannes, a secretary and model of Dutch ancestry.
He went to Rostrevor College and Norwood High School, then tried to enter Australia's National Institute of Dramatic Art (NIDA) but was rejected. Nevertheless, his desire to become an actor didn't die down, and he joined South Australian Casting Agency (SA Castings) in Adelaide. After a year and a half of the acting course at SA Castings, Anthony moved to Los Angeles, California, USA.
Career Beginnings
Anthony LaPaglia made his acting debut in 1985 with a minor role in the Primetime Emmy Award-winning adventure comedy-drama series "Amazing Stories", an anthology series created by Steven Spielberg, with Charles Durning, Douglas Seale and Louis Giambalvo in the lead roles.
He continued his career with one-time appearances in popular TV series, including the Primetime Emmy Award-winning action adventure "Magnum P.I.", and the fantasy horror-drama series "The Twilight Zone".
He made his film debut in 1987, as Spooky in the action thriller "Cold Steel", which starred Brad Davis, Sharon Stone, and Jonathan Banks, and before the decade ended, he starred as Frank Nitti in the television crime-drama movie "Frank Nitti: The Enforcer", a true story of Al Capone's notorious hitman, and appeared in the mystery crime-thriller film "Mortal Sins", starring James Saito, Brian Benben, and Ginger Donelson.
Rise to Stardom
He began the '90s with the lead role in the television drama movie "Criminal Justice", written and directed by Andy Wolk and co-starring Forest Whitaker and Rosie Perez.
Anthony next co-starred with Annabella Sciorra, Jamey Sheridan, and Alan Alda in Christopher Crowe's mystery thriller film "Whispers in the Dark" in 1992, while in 1993, Anthony starred in the critically acclaimed romantic comedy film "So I Married an Axe Murderer", co-starring Nancy Travis and Mike Myers.
He enjoyed success throughout the decade, starring in a number of notable projects, in the romantic drama film "The Custodian" in 1993 about a detective who goes forward to reveal the corruption in his department. He portrayed Barry Muldano in the Academy Award-nominated Joel Schumacher's mystery crime-drama film "The Client" (1994), with Susan Sarandon, Tommy Lee Jones, and Brad Renfro in the lead roles.
The following year, he starred in the comedy-drama film "Empire Records", about the lives of employees at Empire Records. From 1996 to 1997, he starred as Jimmy Wyler in the TV series "Murder One", and before the decade ended, Anthony appeared in Woody Allen's Academy Award-nominated comedy-drama film "Sweet and Lowdown", starring Sean Penn, Samantha Morton and Woody Allen.
The 2000s
Anthony began the new millennium with the role of Simon Moon in the TV comedy series "Fraiser", appearing in eight episodes until 2004, and winning the Primetime Emmy Award in the category for Outstanding Guest Actor in a Comedy Series.
As John, he co-starred with Richard Gere and Winona Ryder in the film "Autumn in New York", while in 2001, he starred in the romantic mystery-drama film "Lantana", which tells the story of four couples and the discovery of a young woman's body in Lantana bush in suburban Sydney, co-starring Geoffrey Rush and Rachael Blake.
Anthony continued to have tremendous success In the first half of the decade – in 2002, he was selected for the role of Jack Malone in the Primetime Emmy Award-winning TV mystery crime-drama series "Without a Trace" about the special FBI Missing Persons Squad, co-starring Poppy Montgomery and Enrique Murciano. The role propelled him to stardom, and he won the Golden Globe Award in the category for Best Performance by an Actor in a Television Series – Drama.
Concurrently, Anthony worked on other projects, such as the award-winning comedy-drama film "Happy Hour", written and directed by Mike Bencivenga, and the romantic crime-drama "The Architect", co-starring Viola Davis and Isabella Rossellini.
In 2009, Anthony starred in the critically acclaimed biopic about war correspondent Roger East and young Jose Ramos-Horta, who travel to East Timor to investigate the 1975 murders of the Balibo Five journalists, co-starring Oscar Isaac and Simon Stone. He won several awards for his work on the film, including FCCA in the category for Best Actor – Male.
Continued Success
His next big role was in 2012's award-winning comedy-drama film "Mental", written and directed by P.J. Hogan, co-starring Toni Collette, and Liev Schreiber, then he portrayed Detective Ken Roberts in the award-winning biopic on Julian Assange, entitled "Underground: The Julian Assange Story", with Alex Williams in the title role.
In 2014 he starred in the thriller crime-drama film "A Good Marriage" based on the short story by Stephen King, co-starring Joan Allen, and Stephen Lang, about a married couple after a woman finds a sinister secret her husband has kept through 25 years of their married life.
Two years later, LaPaglia starred in the action crime-thriller film "The Assignment", alongside Michelle Rodriguez and Tony Shalhoub, while in 2017, he joined the cast of the award-winning thriller drama series "Riviera" as Constantine Clios, appearing in 16 episodes of the popular series, sharing the credits with Julia Stiles and other stars of the series.
In 2017 he starred in the horror "Annabelle: Creation", while in 2020, he starred in the drama film "Pearl" about a girl who moves in with her deceased mother's ex-lover, who might be her father, co-starring Larsen Thompson and Sarah Carter, written and directed by Bobby Roth.
Recently, Anthony starred in the award-winning thriller-drama film "Nitram", about the events leading up to the 1996 Port Arthur massacre in Tasmania, co-starring Judy Davis and Caleb Landry Jones.
Anthony is now working on several projects, including the TV series "Florida Man", which is currently in post-production and scheduled for a premiere later in 2023.
Net Worth
According to sources, Anthony LaPaglia's net worth is estimated at $9 million, as of early 2023.
Personal Life, Dating, Married, Wife, Children
Anthony has married three times – his first was to actress Cherie Michan, but there is no information about their marriage in the public media.
His second wife was actress Gia Carides; the two met in 1994 while working on the film "Paperwhite Romance" and married in 1998. They had a daughter, Bridget LaPaglia, before they divorced in 2016.
Since 28 April 2018, Anthony LaPaglia has been married to Alexandra Henkel.
Appearance and Body Measurements
Anthony LaPaglia has dark brown hair and brown eyes. He stands at a height of 5ft 10ins (1.78m), while he weighs about 165lbs (75kgs). His vital statistics are unknown, though he has an athletic figure.
Hobbies, Interests, and Trivia
Anthony is a huge soccer fan. In fact, he was a goalkeeper in the National Soccer League, and played for Adelaide City and West Adelaide; he was even a part owner of A-League club Sydney FC, however, he realized that flying from California to Sydney was tough on him.
To speak further of his involvement in soccer, he is a minority shareholder of the International Goalkeepers Academy. He played in the charity soccer match in 2007 to raise funds for Southern California wildfire relief.
He is now the goalkeeper for Hollywood United Football Team.