• Clemence Poesy is a French actress and fashion model
• She is best known for her roles in Harry Potter, The Tunnel, and In Bruges
• She is also a model and has appeared in magazines like i-D and Nylon
• She has a net worth of $7 million as of early 2021
• She is a private person who has three children but has not revealed the father(s)
Who is Clemence Poesy?
Clemence Poesy is a French actress and fashion model, perhaps best known to the world as Fleur Delacour in the "Harry Potter" film franchise, and as Elise Wassermann in the TV series "The Tunnel" (2013-2018), in addition to many other roles she's had during her career.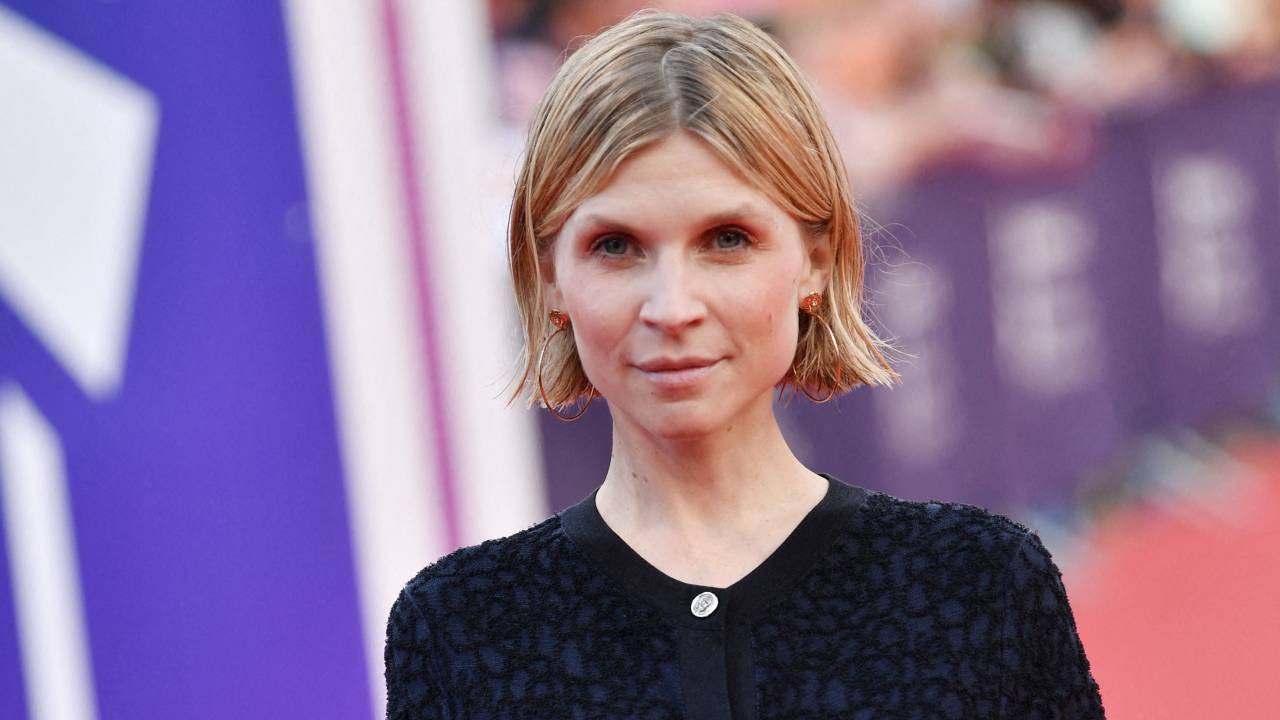 Clemence Posey Wiki: Age, Childhood, and Education
Clemence Guichard was born on 30 October 1982 in L'Haÿ-les-Roses, Val-de-Marne, France, the daughter of Etienne Guichard, an actor and writer, and Daniele Poesy, a teacher – she has a younger sister, Maelle Poesy-Guichard.
She became interested in acting at an early age thanks to her successful director father, who introduced her to the theater when she was a child.
Clemence attended the alternative La Source school in Meudon until 16 years of age. Once she left, she enrolled at the Conservatoire National Supérieur d'Art Dramatique (CNSAD, the French National Academy of Dramatic Arts), then furthered her studies at several other educational institutions, including Atelier International de Blanche Salant et Paul Weaver, and Paris Nanterre University.
Career Beginnings
Clemence made her acting debut in the TV series "Un Homme En Colere" as Helene in 1999, and the following year she was Julia in the TV series "Les Monos".
In 2002, she had her first starring role as Olga in the drama film "Olga's Summer", written and directed by Nina Grosse, co-starring Bruno Todeschini and Katja Flint. The following year, she co-starred with Lorant Deutsch and Jean Dujardin in the comedy film "Bienvenue Chez Les Rozes".
In 2004, Clemence had her first English-speaking role as Mary, Queen of Scots, in the award-winning television historical drama movie "Gunpowder, Treason & Plot", which covered Mary's reign and her son's, King James VI, who then becomes King James I of England, and his involvement in the Gunpowder Plot, co-starring Vulpe Adrian, and Carmen Ungureanu.
FOREVER pic.twitter.com/ToeTZqDbKt

— miccaeli ✍️ (@renegadeapostle) July 12, 2018
Rise to Stardom
In 2005, Clemence was selected for the role of Fleur Delacour, a student of Beauxbatons Academy in France, and Veela's granddaughter in the "Harry Potter and the Goblet of Fire". She reprised the role in the sequels "Harry Potter and the Deathly Hallows: Part 1" (2010) and "Harry Potter and the Deathly Hallows: Part 2" in 2011.
Meantime, in 2006, Clemence featured in the award-winning television biopic about the relationship between Simone de Beauvoir and Jean-Paul Sartre, entitled "Les Amants du Flore", starring Anna Mouglalis and Lorant Deutsch.
Two years later, Clemence starred as Chloe in the Academy Award-nominated comedy crime-drama film "In Bruges", written and directed by Martin McDonagh, co-starring Colin Farrell and Brendan Gleeson. Before the end of the decade, Clemence starred in the fantasy horror-drama film "Heartless", written and directed by Philip Ridley.
Continued Success
She began the next decade with the role of Rana in the biopic "127 Hours", about a mountain climber who is stuck under a boulder in Utah, and his actions to survive until being rescued, with James Franco as the main star.
The same year, she starred as Pi in the drama film "Lullaby for Pi", co-starring Rupert Friend and Matt Ward.
In 2013, she was selected for the role of Elise Wassermann in the TV mystery crime-drama series "The Tunnel" about the murder of a prominent French politician who is found dead on the border between the UK and France, and agents of the respective countries need to collaborate to find the murderer. Co-starring was Stephen Dillane, the series lasted until 2018, and she appeared in all 24 episodes of the award-winning series, which launched her to stardom.
While the series aired, she featured in several other popular roles, including the lead in the fantasy drama film "Metamorphosis" in 2014, then in 2015, she starred in the thriller drama "The Ones Below", written and directed by David Farr.
Clemence featured in the TV series "Geniuses" in 2017, an anthology series of several geniuses of the world, with stars of the series including Antonio Banderas and Samantha Colley. Two years later, she was Cecile in the award-winning drama film "Le Milieu de L'Horizon" also known as "Beyond the Horizon", based on the book by Roland Buti, and starring Luc Bruchez, Laetitia Casta and Thibaut Evrard.
In 2020, Clemence starred in the biopic "Resistance", about Marcel Marceau and his efforts with the French Resistance during World War II to save Jewish orphans. Furthermore, the same year she was Barbara in the Oscar-winning sci-fi action thriller film "Tenet", written and directed by Christopher Nolan, with John David Washington, Robert Pattinson and Elizabeth Debicki as the main stars.
Moreover, in 2021, she was Leonora in the TV series "En Therapie" and most recently, she was selected for the part of Stella Ransome in the TV fantasy mystery series "The Essex Serpent", with Claire Danes in the lead role of London widow Cora Seaborne, who moves to Essex in search of a mythical serpent, co-starring Tom Hiddleston and Frank Dillane.
On-Stage Work
In addition to her on-screen work, Clemence has made a few appearances in theater. She made her debut in 1993 in the play "Le Dragon", and two years later, she appeared in the play "Mai 45 Mai 95". In 2003 she featured in the comedy play "Tartuffe" originally written by Moliere, while her Broadway debut came in 2012 when she starred in the eponymous play "Cyrano de Bergerac".
Modeling
Clemence is also a model; she's featured in several fashion magazines, such as i-D and Nylon, and was one of the models in Gap's 2008 autumn campaign. She is known for her work with the French luxury fashion house Chloe; she was one of the spokesmodels for the self-titled fragrance of the brand in 2007, and in 2014, became the poster girl for the 'Love Story' fragrance from the same fashion house.
Net Worth
According to sources, Clemence Poesy's net worth has been estimated at over $7 million, as of early 2023.
Personal Life, Dating, Married, Husband, Children
Clemence has been very private about her personal life. She dated French photographer Emeric Glayse, from 2010 to 2016, however, she hasn't revealed why they broke up.
Since then, Clemence has given birth to three children, but hasn't shared with the media who the father(s) of her children is/are.
Appearance and Vital Statistics
Clemence Poesy has blue eyes and blonde hair. She stands at a height of 5ft 7ins (1.7m), weighs approximately 117lbs (53kgs), with vital statistics of 36-23-35, and bra size 34B.
Hobbies, Interests, and Trivia
Clemence is fluent in French and English, while she can also converse in Italian and Spanish.
She loves animals, and her favorites are horses. However, when she was seven years old, she was thrown from a horse, and didn't ride again until she was 20 years old.
She loves to travel, and some of her favorite destinations are Paris and London. Clemence has also spent some time living in Eastern Europe.