• Hannah New is a British actress and model born in 1984.
• She attended Leeds University and London University's Central School of Speech and Drama, and is fluent in English and Spanish.
• She is best known for her roles in "Black Sails", "Maleficent" and "The Time in Between".
• She enjoys yoga, pilates, hiking and mountain climbing.
• Her net worth is estimated at $400,000.
Hannah New Wiki Bio
Hannah New was born in Balham, London, England, on 13 May 1984 – her zodiac sign is Taurus, and she holds British nationality. She's an actress and a model, who's perhaps known best for having starred in the TV series "Black Sails", as well as for her appearance in the Disney film "Maleficent".
Early life and education
Hannah grew up in London, the youngest of three sisters. At the age of four, she attended a ballet school, and later joined the National Youth Theatre. She travelled a lot during her teenage years, visiting more than 20 countries. In 2003, she spent three months volunteering at a children's home in Bolivia.
Upon returning to England, she enrolled at Leeds University, majoring in English and Spanish, and following her graduation in 2007, she moved to Spain to further master the language. During her time there, Hannah was scouted by View Management model agency based in Barcelona, Spain, which allowed her to financially support her language studies. After returning to England, she enrolled at London University's Central School of Speech and Drama, from which she graduated in December 2011 with a Master's degree in Acting with distinction.
Roles in TV series
Hannah made her acting debut in 2010, when she appeared in an episode of the Spanish soap opera "La Riera".
Two years later, she guest-starred in an episode of the mystery adventure drama "El Barco", created by Ivan Escobar and Alex Pina, and which starred Juanjo Artero, Mario Casas and Blanca Suarez.
In 2013 and 2014, Hannah starred in the historical drama "The Time in Between", which also starred Adriana Ugate, Mari Carmen Sanchez and Tristan Ulloa. It's set in Spain during the civil war, and follows a young girl who works as a dressmaker. In the series, Hannah played the real-life character of a British spy, Rosalinda Fox, who is friends with the main character.
Between 2014 and 2017, we saw her play one of the leads in the American adventure drama "Black Sails", created by Robert Levine and Jonathan E. Steinberg, and which also starred Jessica Parker Kennedy and Toby Stephens.
The series is set on New Providence Island, following a group of pirates, and was written as a prequel to Robert Lewis Stephenson's classic 1883 novel "Treasure Island". The first season premiered on YouTube and other free streaming platforms in October 2014, and received mixed reviews from the critics, while later seasons received praise from critics and public alike.
Hannah also starred in seven episodes of the biographical crime drama "Trust", following the story of John Paul Getty III who was kidnapped by the Italian mafia in 1973. The series was created by Simon Beaufou, and starred Harris Dickinson, Donald Sutherland and Hilary Swank.
Roles in movies
Hannah made her debut film appearance in the 2011 short drama "ReVersion", written by Azma Dar and directed by Smita Bhide. In the same year, she appeared in another short film, the comedy "Super Mario", written by Eirene Houston and directed by Tania Diez. Also in 2011, Hannah starred in her first feature length movie, the Spanish romantic comedy "Fuga de Cerebros 2", written by Alex Pina and Curro Velasquez, and directed by Carlos Theron, which also starred Adrian Lastra and Alberto Amarilla.
In 2012, she played one of the leads in the TV drama "Shelter", written by Mark Schwahn and directed by Liz Friendlander.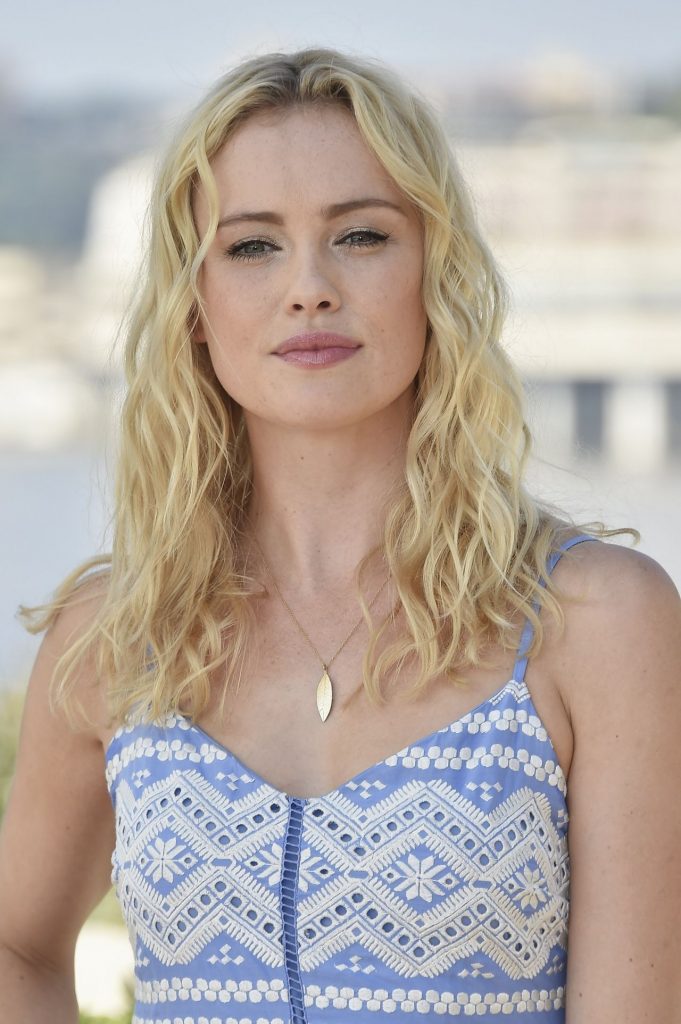 Two years later, Hannah starred as Princess Leila in the Disney live-action fantasy adventure "Maleficent", directed by Robert Stromberg, and which starred Angelina Jolie, Elle Fanning and Sharlto Copley; the film focuses on Maleficent, the main villain from the animated movie "Sleeping Beauty". It was one of the most successful movies of the year, grossing more than $758 million worldwide, and receiving 12 awards and 43 nominations, including an Oscar nomination for Best Achievement in Costume Design.
Hannah played one of the main characters in the 2017 crime thriller drama "Under the Bed", written and directed by Daniel Myrick, and which also starred Beverly D'Angelo and Alexis Krause.
The film is based on the real life experience of a girl who had a stalker taking residence under her bed.
The most recent movie role for Hannah was in the 2021 adventure drama "Edge of the World", written by Rob Allyn, directed by Michael Haussman, and which starred Jonathan Rhys Meyers, Josie Ho and Dominic Monaghan. It's set in 19th century Borneo, following the true story of the Rajah of Sarawak, James Brooke, who served as the inspiration for the Rudyard Kipling novel "The Man Who Would Be King", as well as for the Joseph Conrad's novel "Lord Jim".
Hannah is currently working on the drama "Summit Fever", set to be released in 2022, also starring Mathilde Warnier and Freddie Thorp.
Love life and relationships
Hannah is a very private person, and prefers to keep her love life out of the public eye, thus not much is known about whom she might be dating today. Her character in "Black Sails" was a lesbian, and this, combined with the fact that she hasn't been spotted with a male companion in a while, led to some of her fans suspecting that she might be a lesbian as well. Hannah is yet to confirm or deny these rumors.
She currently appears to be single, hasn't been married or engaged, and doesn't have children.
Hobbies and interesting facts
She has a pet dog called Lola.
Hannah loves binge-watching TV series in her spare time, with some of her all-time favorites being "Peaky Blinders", "Better Call Saul" and "La Casa De Papel".
She's a very active person, and is quite focused on her health. She does yoga and pilates at least four times a week, and is also into hiking and mountain climbing, documenting her adventures on her Instagram account '@hannahnewuk'.
Appearance, age and net worth
Hannah is 37 years old. She has long blonde hair and blue eyes, is 5ft 6ins (1.68m) tall, and weighs around 120lbs (55kgs).
As of July 2021, her net worth is estimated at more than $400,000.