• Born Harvey Lee Yeary in 1939 in Wyandotte, Michigan USA, Lee Majors is an American actor and producer.
• He's best known for his role as the main character Colonel Steve Austin in the popular action crime series "The Six Million Dollar Man".
• He's had roles in close to 130 movies and TV series, and has won 6 out of his 12 award nominations.
• He's been married four times, and has four children.
• Lee's net worth is estimated to be over $15 million.
Who is Lee Majors?
American actor and producer Lee Majors was born as Harvey Lee Yeary in Wyandotte, Michigan USA, on 23 April 1939, meaning that his zodiac sign's Taurus. He's had roles in close to 130 movies and TV series, and is perhaps still best known for his playing of the main character Colonel Steve Austin in the popular action crime series "The Six Million Dollar Man", which also starred Richard Anderson and Martin E. Brooks. The series aired from 1974 to 1978, followed a seriously injured test pilot who's been 'fixed' with bionic limbs, and has now become an intelligence agent; the series won one of its seven award nominations.
Lee had previously played the same character in the 1973 movie "The Six Million Dollar Man", and its sequels "Wine, Women and War", and "The Solid Gold Kidnapping", which were released in the same year.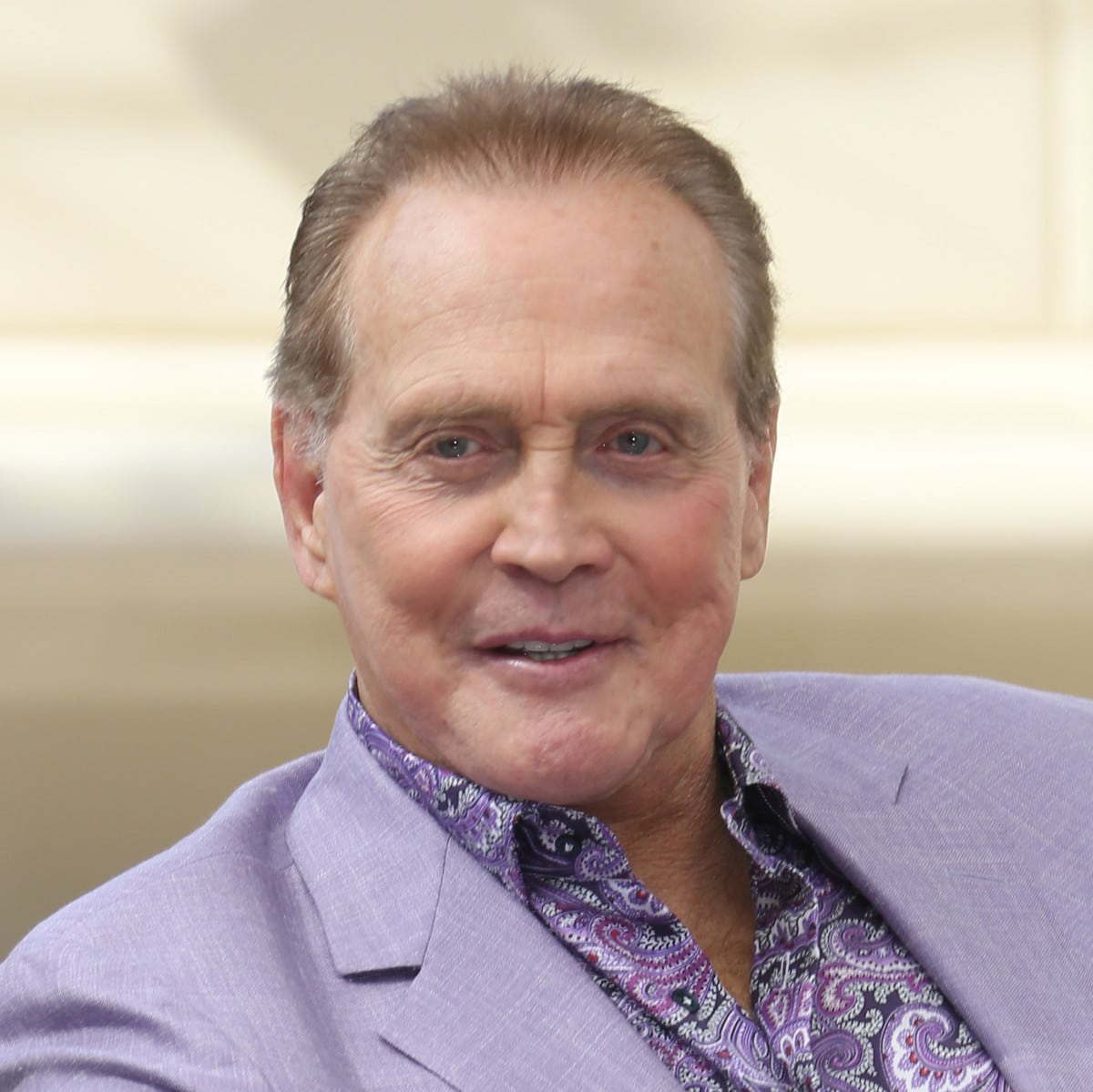 Education and early life
Lee was raised in Middlesboro, Kentucky as his parents' only child, by his aunt Mildred and uncle Harvey Yeary. His father Carl Yeary died in a car accident six months before he was born, and his mother Alice Yeary was killed in a car accident when he was 18 months old.
Lee was mostly into sports while attending Middlesboro High school, and played football and ran track for the school teams. He matriculated in 1957, and enrolled at Indiana University on an athletic scholarship, however, he moved to Eastern Kentucky University two years later. In 1960, Lee suffered an injury which marked the end of his football dreams, and he thus turned to acting, and began appearing in plays performed at the Pioneer Playhouse.
He graduated with a Bachelor's degree in physical education and history in 1962.
Roles in movies
Lee's debut film appearance was in the 1964 horror thriller "Strait-Jacket", and the '60s saw him appear in three other movies: the  musical comedy "Clambake" and the romantic western "Will Penny" both in 1967, and the 1969 drama "The Ballad of Andy Crocker".
He gained recognition in 1976, when cast to star as Francis Gary Powers in the biographical historical drama "Francis Gary Powers: The True Story of the U-2 Spy Incident", directed by Delbert Mann, and which also starred Noah Beery Jr. and Nehemiah Persoff. It tells the story of spy Francis Gary Powers who was piloting for CIA over Russia, and was shot down and captured; the movie was nominated for only a single award.
Lee could then have been seen appearing in the 1977 drama "Just a Little Inconvenience", the 1978 action adventure "The Norseman", and the 1979 science fiction horror "Killer Fish".
What marked the '80s for him was perhaps his playing of the lead character Mountain Dan in the 1986 musical fantasy "A Smoky Mountain Christmas", directed by Henry Winkler, and which also starred Dolly Parton and Bo Hopkins; it follows a country singer who's just run into a witch and a backwoodsman in the Tennessee mountains. In 1988, Lee starred alongside Bill Murphy in the fantasy comedy "Scrooged", which won one of its seven award nominations, including an Oscar nomination for Best Make-up.
Some of Lee's following notable performances were in the 1992 action "Raven: Return of the Black Dragons", the 1996 action crime adventure "Daytona Beach", and the 1999 comedy "Chapter Zero".
In 2001, he portrayed John Majors in the popular sports comedy "Out Cold", directed by Brendan and Emmett Maloy, and which starred Flex Alexander, David Denman and A. J. Cook; it follows a snowboarder as he's trying to open his own snowboard park. The remainder of the decade saw Lee appear in a couple of hit movies, including the 2003 thriller "Fate", the 2005 biographical action "The Last Confederate: The Story of Robert Adams", and the 2009 comedy "The Adventures of Umbweki".
The year 2015 saw Lee play J. D. in the drama "Do You Believe", directed by Jon Gunn, and which starred Mira Sorvino, Sean Astin and Alexa PenaVega. It follows a pastor who's discovered that a street corner preacher has strong faith; the movie won two of its five award nominations.
Lee's three most recent film roles have been in the 2018 drama "Bicycle", the 2021 crime action "The Shipment", and the 2022 crime action thriller "Renegades".
Roles in TV series
Lee's debut TV series role was his playing of Dave Lukens in the 1965 episode "Song for Dying" of the western "Gunsmoke", and between 1965 and 1969, he played Heath Barkley in 112 episodes of the western drama "The Big Valley", created by A. I. Bezzerides and Louis F. Edelman, and in which Lee starred alongside Richard Long and Peter Breck. It follows the adventures of the Barkley family in the Wild West, and the series won four of its 12 award nominations.
The '70s saw Lee appear in an episode or two of only a couple of series, including the drama "Marcus Welby, M. D.", the western "Alias Smith and Jones", and the action adventure "The Bionic Woman".
From 1981 to 1986, he starred as Colt Seavers in the action adventure comedy "The Fall Guy", created by Glen A. Larson, and which also starred Douglas Barr and Heather Thomas. It follows the life of a stuntman who works as a bounty hunter in his spare time, and the series won one of its two award nominations.
Lee's also known for his playing of the main character Herman 'Ski' Jablonski in the 1992 action adventure comedy "Raven", created by Frank Lupo, and which also starred Jeffrey Meek and Andy Bumatai; it follows the life of ninja and former Special Forces soldier Jonathan Raven. Some of his other notable performances in the '90s were in an episode of the western "Lonesome Dove: The Series", the drama "Promised Land", and the crime adventure "Walker, Texas Ranger".
A team-up of icons!Lee Majors joins Chuck Norris on WALKER TEXAS RANGER — 7p ETSee the original WALKER 7 days/week on gettv!

Posted by getTV on Saturday, March 27, 2021
What was perhaps Lee's most notable performance in the 2000s was his playing of Minute-Man Leader in three 2008 episodes of the popular crime comedy "Weeds", which Jenji Kohan created, and which starred Alexander Gould, Hunter Parrish and Mary-Louise Parker. It follows a woman who's begun making money by selling marijuana now that her husband's passed away; the series aired from 2005 through 2012, and won 17 of its 116 award nominations.
Lee's since had roles in only a couple of TV series, most recently in the 2018 episode "Angels' Night Out" of the family comedy "Fuller House", the 2019 episode "The Man in the Secret Room" of the action crime adventure "Magnum P. I.", and three episodes of the 2020 animated action adventure "Thunderbirds Are Go" (voice role).
Other credits
Lee sang the theme song in the series "The Fall Guy", which aired from 1981 to 1986.
He has eight producing credits, with the most notable films amongst these having been the 1984 romantic family drama "The Cowboy and the Ballerina", the 1988 drama "Reed Down Under", and the 1989 science fiction action "Bionic Showdown: The Six Million Dollar Man and the Bionic Woman".
Lee received special thanks for the 2011 short movie "The Day Over to the Belva-Straight Creek Mine", and the 2012 short comedy movie "Squzz Corn N' Ole Scratch".
Awards and nominations
Lee's won six of his 12 award nominations. Some of his wins include a 1983 Golden Boot Award, a 2001 Santa Monica Film Festival Award for Best Actor, for his performance in "Here", and a 2017 Academy of Science Fiction, Fantasy & Horror Films Life Career Award.
Love life and wife
Lee's married four times. His first wife was non-celebrity American Kathy Robinson – they married in 1961 and she gave birth to their son Lee Majors Jr. on 8 April 1962; Lee's today a successful actor, and is often credited as Lee Majors II. Lee and Kathy divorced in 1964.
His second wife was famous American actress Farrah Leni Fawcett – they married on 28 July 1973 and divorced on 16 February 1982, following a three-year separation; Farrah passed away from cancer on 25 June 2009, aged 62.
Lee married his third wife, American Playboy Playmate Karen Velez in 1988, but they divorced in 1994, after having three children together: daughter Nikki Loren, and twin boys Trey Kulley and Dane Luke.
Since 1 November 2002, Lee's been married to American actress and model Faith Noelle Cross; they were introduced by a mutual friend back in December 1994, and began dating only a couple of weeks later.
Interesting facts and hobbies
Lee was invited to star in the 1979 sports comedy movie "North Dallas Forty", which went on to become quite popular, but he refused so that he could appear in an independent production which never reached the big screens.
Some people mistakenly believe that Lee was related to the late American professional Football Player and football coach Johnny Majors.
In 2006, Lee was presented with an honorary doctorate by Eastern Kentucky College.
On 8 September 1984, he received his own star on the Hollywood Walk of Fame.
Lee's favorite actors are Paul Newman and James Dean, and some of his favorite movies include "Where the Money Is", "Nobody's Fool", and "Mr. & Mrs Bridge".
Some of his closest friends include American actress Linda Evans, American actor and stuntman Randolph Mantooth, and American actor Robert Fuller.
Lee had some health issues in the 2000s, and in 2003 underwent heart bypass and angioplasty surgery.
He and the late American actor, screenwriter and producer David Birney were born on the same date.
Height, eyes and wealth
Lee's age is 83. His eyes are light blue, his hair's brown, he weighs around 170lbs (77kgs) and is 5ft 11ins (1.8m) tall.
Lee's net worth's been estimated at over $15 million, as of December 2022.