Who is Rachael Harris?
A comedian, and an actress with over 130 acting credits to her name, Rachael Harris is perhaps known best for her role as Linda Martin in the crime-drama series "Lucifer". Those who prefer watching movies instead television series, know her for roles in "Diary of a Wimpy Kid", "The Hangover", and "License to Wed", among many others.
Early life, family, and education
Born Rachael Elaine Harris on 12 January 1968, her zodiac sign is Capricorn. She's a Worthington, Ohio USA native, thus she holds American nationality. Rachael was raised in her hometown by her parents, about whom nothing is known.
She attended a local high school, and upon matriculating in 1986, Rachael enrolled at Otterbein College, from which she graduated with a Bachelor's degree in Fine Arts (Theater), in 1989.
She then moved to New York City dreaming of become a stage actress, but after she failed to achieve her dream, she moved to Los Angeles, California, where she worked with an improv group called Groundlings. Rachael auditioned for numerous roles, and finally, her acting career began.
Roles in movies
She made her acting debut as Mama in the 1992 children's movie "Treehouse Trolls Forest of Fun and Wonder", also starring Alan H. Braunstein and Steven Boldis. Next, Rachael was seen as Young May in the 1995 crime-drama "Cellblock Sisters: Banished Behind Bars".
Rachael had a small part in the 1996 movie "The Disappearance of Kevin Johnson", starring Pierce Brosnan, then two years later, she was cast to play Honey in "The Week That Girl Died", a comedy-drama starring Erik Palladino.
The early 2000s saw Rachael as a Manager in the drama "Between Christmas and New Year's", which was poorly rated by the audience. She had small parts in the 2003 movies "A Mighty Wind" and "Daddy Day Care", followed by her role as Mrs Coleman in "The Haunted Mansion" in the same year.
Rachael was seen in blockbuster movies such as "Starsky & Hutch" and "After the Sunset" in 2004, followed by her roles in "For Your Consideration" (2006), "Evan Almighty" (2007), and "License to Wed" (2007).
Two years later, she was cast to play Melissa in the comedy "The Hangover", starring Bradley Cooper, Zach Galifianakis and Justin Bartha, which had 25 award nominations, including the British Academy of Film & Television Arts (BAFTA) Award, and won 13.
Her career seemed to be on an upward trajectory, and Rachael was next seen as Susan Heffey in the 2010 comedy "Diary of a Wimpy Kid", her first lead role and starring opposite Zachary Gordon and Robert Capron, in this family drama about a 12-year-old boy and his problems during the transition from elementary to middle school. The movie had nine award nominations, and won five, while the audience rated it as very funny and unpredictable.
She was then cast as Linda in the adventure comedy "Natural Selection", about a Christian housewife who discovers her dying husband has a child somewhere in Florida, and embarks on a mission to reunite them. This won Rachael the SXSW Film Festival Award for Breakthrough Performance, and a nomination for the Film Independent Spirit Award-Best Female Lead.
Rachael reprised her role in the 2011 sequel "Diary of a Wimpy Kid: Rodrick Rules", and was also seen in the third part "Diary of a Wimpy Kid: Dog Days" in 2012. In the same year, Rachael was heard as Deanna in the Oscar-nominated (Best Animated Feature) "Wreck-It Ralph".
Later in the decade, Rachael had numerous supporting roles in movies such as "Bad Words" (2013), "Sun Belt Express" (2014), and "Barely Lethal" (2015).
Four years later, Rachael was back on big-screen in the lead female role as Dee in the comedy "International Falls", also starring Rob Huebel. Her performance brought her the Jefferson State Flixx Fest Jury Prize for Best Actress, and is was her most recent movie role.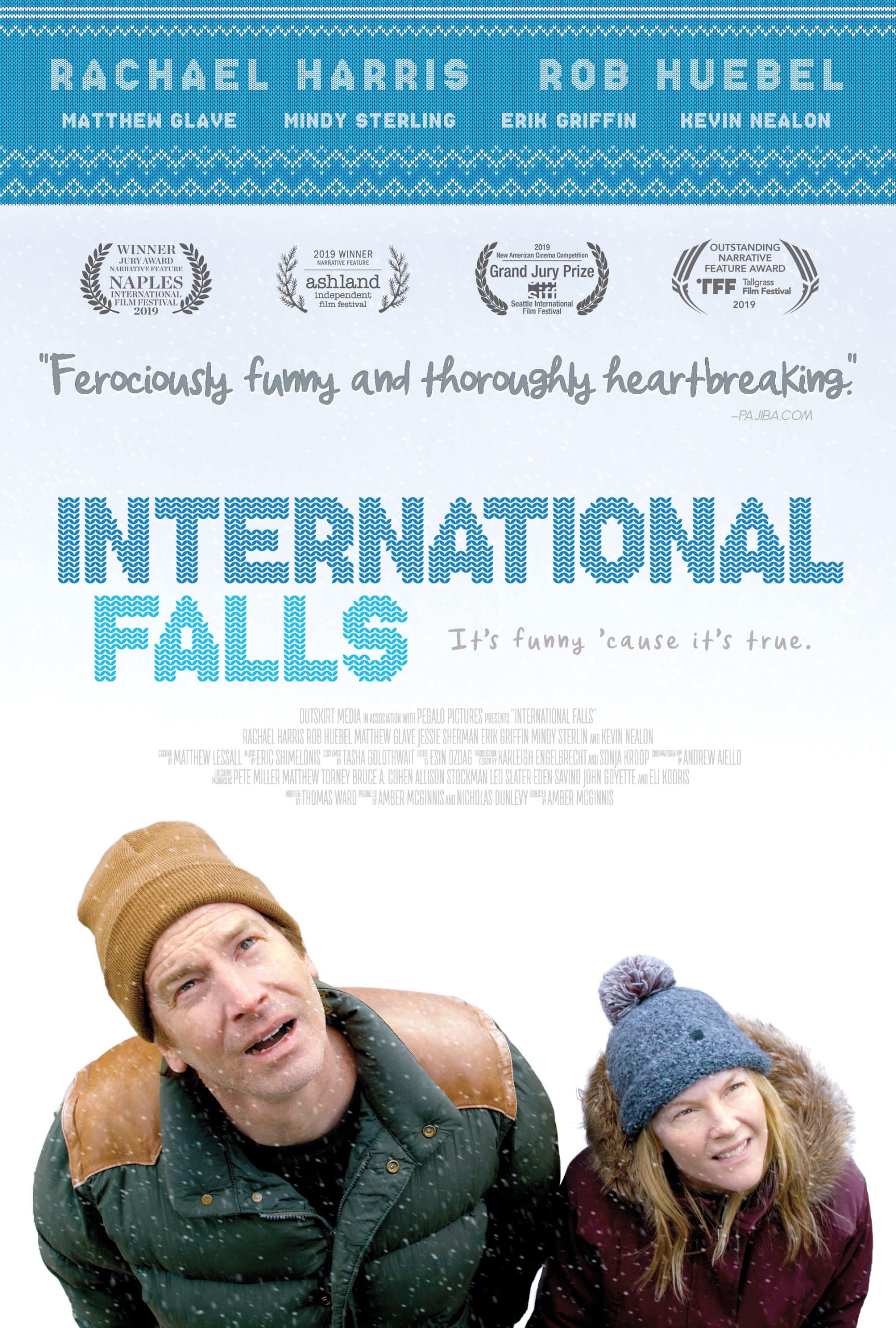 Roles in series
Rachael made her first television series appearance portraying Rose in an episode of the series "SeaQuest 2032" in 1993. Next, she guest-starred as Martis in "Star Trek: Voyager" in 1997, then had numerous guest roles in the following years, mostly appearing in an episode or two, but between 2002 and 2022, she was seen in seven episodes of the series "Reno 911!".
She was also seen in an episode of the series "Friends" (2002), "According to Jim" (2004), "8 Simple Rules" (2005), and "Desperate Housewives" (2008). She played the supporting role of Cooper in "Notes from the Underbelly" (2007-2010), and concurrently, Rachael had the recurring role as Blair in the 2009 series "In the Motherhood", but which was canceled after season one.
From 2012 through 2019, Rachael was seen in 28 episodes of the series "Suits", a comedy starring Meghan Markle and Gabriel Macht, which was nominated for the People's Choice Award, USA-Favorite Cable TV Drama.
Concurrently, from 2016 through 2021, Rachael played Linda Martin in "Lucifer". This comedy-drama followed a story about Lucifer Morningstar who decided to spend some time on Earth thus he settles in the City of Angels (Los Angeles, California). The series had 20 award nominations, including one for Primetime Emmy, and won two.
Most recently, Rachael was cast to play Dean Miller in the 2022 series "The Sex Lives of College Girls", and in 2023, she will be seen in the third season of the adventure drama "Fantasy Island".
Love life and husband
There have been various rumors about Rachael's love life, however, she hasn't commented on them. It's known that she was married to actor Adam Paul, who is perhaps known best for his role as Mitch in "How I Met Your Mother". The two married on 24 May 2003, but divorced on 21 May 2008.
Rachael met her second future husband, Christian Hebel, through a mutual friend. He is a violinist who worked in the music department for numerous movies and television series. Soon after they met, the two began a relationship, which blossomed into an engagement in September 2014.
They exchanged their wedding vows on 30 April 2015, and the ceremony was secret. They have two children together, two sons, Henry Harris and Otto. After nearly five years of marriage, Rachael filed for divorce, and it was finalized in December 2020.
She hasn't spoken about the reason for their separation.
As of late 2022, Rachael seems to be single.
Age, height, and net worth
Trademarks of this 54-year-old actress is her glasses behind which she is hides her hazel eyes and shiny blonde hair;. When it comes to her body measurements, Rachael weighs around 110lbs (50kgs), and is 5ft 1in (1.55m) tall, with vital statistics of 32-26-32.
Thanks to her numerous roles, Rachael Harris has earned a decent fortune for herself. According to sources, as of December 2022, her net worth has been estimated at over $4 million.