• Award-winning Turkish actress Tuba Büyüküstün is of Greco-Crimean ancestry.
• She has been portraying a wide range of characters for television and films since 200•
• Tuba was appointed by UNICEF Turkey as the National Goodwill Ambassador in 201•
• She was married to actor Onur Saylak from 2011 to 2017 and has twin daughters with him.
• Tuba has an estimated net worth of over $2 million.
Tuba Büyüküstün is an award-winning Turkish actress. From 2002 to date, Tuba has portrayed a wide range of characters, bringing exceptional talent to her home country and abroad.
Learn more about the Turkish superstar actress Tuba in the biography below.
Early Life, Family, Educational Background
Tuba Büyüküstün was born on 5 July 1982 under the Cancer zodiac sign, in Istanbul, Turkey. Although Tuba proudly identifies as a Turkish citizen, her lineage is a blend of ethnicities – she has Greco-Crimean ancestry from her paternal and maternal sides, respectively, but there are currently no specific details of her parents.
Tuba is the only child of her parents, so growing up was a bit lonely for her, so she resorted to expressing herself with her art; she has been addicted to drawing since childhood.
Tuba studied Costume Design and Set Decoration at the Mimar Sinan University, Turkey graduating in 2004.
Career
Acting Career
Tuba started to make appearances in commercials and random TV movies way before she became famous. She made her television debut in 2003, playing a minor role as Nesrin in the last four episodes of the Turkish drama, "Sultan Makami", which aired on Channel D.
However, her career really kicked-off after Tuba graduated from university – late in 2004 she played Zarife in "Çemberimde Gül Oya", a Turkish TV series, directed by Çağan Irmak.
Still, in 2004, Tuba played the titular character Gülizar, for which she bagged the award of Best Actress at the Republic of Serbia and Montenegro International Festival, 2005.
From 2005 through 2007, Tuba played Filiz Tekiner in "Ihlamurlar Altinda", then appeared as Aysun in "Babam ve Oğlum" (2005), which translates to 'My Father and My Son,' a film set during the Turkish coup d'etat of 1980.
The following year, she played Zeynep Erez in "Sinav" (2006), then she landed a lead role playing the title character in the TV series "Asi", which aired on Kanal D from 2007 through 2009.
Later in 2009, she made a guest appearance as herself in "Beni w Benak", a TV series.
She played Elif Denizer in "Kara Para Aşk" (2014- 15), the Turkish action drama directed by Ahmet Katıksız for two seasons, opposite Erkan Can and Engin Akyürek. Her contribution to the TV drama earned her the Best Actress Award at Radio-Television Journalists Association Media Oscars and the 14th International Giuseppe Sciacca Awards.
Subsequently, she played Sühan Korludağ in "Brave and Beautiful" (2016-17) opposite co-lead Kıvanç Tatlıtuğ – Tuba's performance in this series and its success in box office led Sayidaty Magazine to name Tuba the 'Most Successful Turkish Actress' in 2017.
Her most recent projects include appearances in "Rise of Empires: Ottoman" (2020) and "Sefirin Kızı" (2021).
For most of Tuba's career, she has focused on portraying roles in TV shows/series. However, she has also appeared in 10 movies, which include; "Aşk Yolu" (2005), "Yüreğine Sor" (2010), "Orman" (2015) and "İstanbul Kırmızısı" (2016).
As early as 2000, Tuba appeared in a commercial for a Turkish fashion brand, Colin's. She also worked with other brands such as Molped, Kremini, Lamees & Mohannad, and Molfix.
From 2007 through 2013, Tuba was the brand ambassador for Pantene, a haircare line owned by Procter & Gamble, featuring in TV commercials for its audience in Turkey, the Middle East, and the Republic of Azerbaijan.
Being the first Turkish actress to be nominated for an Emmy Award, Tuba has a large fanbase in Turkey, the Middle East, and The Balkans.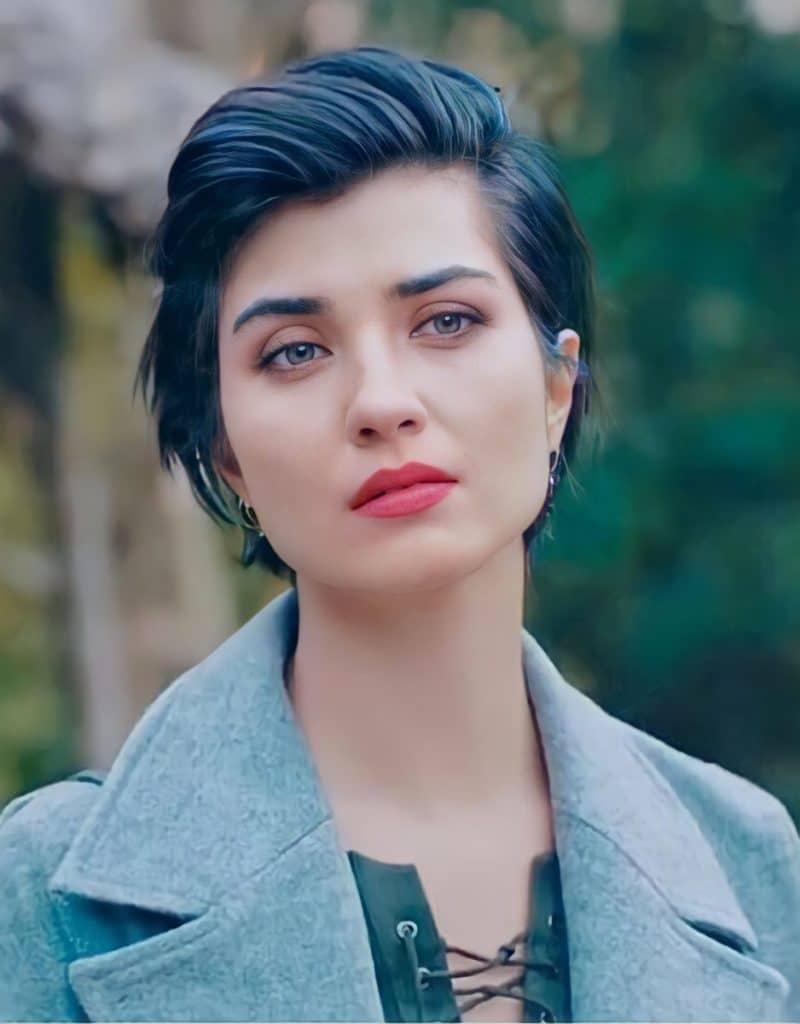 UNICEF
On 21 May 2014, Tuba Büyüküstün was appointed by UNICEF Turkey as the National Goodwill Ambassador to advocate for the rights of children all over the world. She is an active participant of UNICEF's global campaign, No Lost Children, which raises awareness of the needs of Syrian refugee children in Turkey and other Asian and European countries.
In November of 2014, Tuba visited the UNICEF-funded Al Farah Child and Family Support Center, which provides child-friendly services to Turkish/Syrian refugee children and their families. In her statement, she said, 'almost all Syrian children here have deep emotional scars…no child should face this..'. She is passionate about helping victims of crises, and her collaboration with UNICEF is making an impact.
Personal Life, Husband, and Children
Tuba Büyüküstün started dating the Turkish actor, Bülent İnal in 2005. Apparently, he had an affair with another woman, which led to their break up in 2007.
She moved on to date Onur Saylak, the Turkish actor, and they eventually married on 28 July 2011, in a private ceremony in Paris, France. Tuba gave birth to twin daughters named Maya and Toprak in January of 2012. Unfortunately, their union was unable to stand, as Tuba and Onur went their separate ways after divorce on 5 June 2017. Although Tuba won custody of the twins, she co-parents with Onur to raise their children.
She subsequently dated noted Turkish businessman Umut Evirgen, who is about seven years younger. They were together for about three years before they split.
Recently, there have been rumors of a romance between Tuba and the Turkish singer Murat Boz, who will co-star in Netflix's "Another Self". They were spotted on a dinner date and a boat ride later that evening, however, she is yet to confirm or deny the rumor.
Tuba's fans in the Middle East and Balkans are absolutely in love with her. When she gave birth to her twin girls, some donated to the Tohum Autism Foundation. Some others planted trees to honor her name via the TEMA Foundation, all of which she considered thoughtful gifts.
Appearance, Clothing Style
Tuba Büyüküstün is 5ft 6ins (1.73m) tall, and weighs about 130lbs (59kgs).
She has long black hair and hazel eyes. Tuba is a fashion icon – her wardrobe houses a wide variety of outfits, which she purchases from designer brands.
Hobbies, Favorite Things, and Interesting Facts
Tuba loves all forms of visual art.
She enjoys traveling.
Her hobbies are reading and surfing the internet, and has an interest in photography.
Tuba Büyüküstün is a humanitarian.
Net Worth and Salary
As of July 2021, the 39-year-old actress Tuba Büyüküstün has an estimated net worth of over $2 million. There are no details of properties owned by the actress.