• DeVore Ledridge is an American actress and social media personality, best known for starring in Disney's comedy series "Bizaardvark".
• She was born in Lexington, Kentucky, USA, in 2001 and holds American nationality.
• She has amassed a following on TikTok of 2.6 million followers and 86.4 million 'likes'.
• She is an avid supporter of the LGBTQ community, and is speculated to be pansexual or bisexual.
• Her estimated net worth is around $200,000 earned through her career as an actress.
Who is DeVore Ledridge?
Katherine Devore Ledridge is an American actress and social media personality, perhaps best recognized for starring in Disney's comedy series "Bizaardvark". She was born under the Zodiac sign Cancer on 13 June 2001, in Lexington, Kentucky, USA. DeVore holds American nationality, and as of 2021, she is 19 years old. At the moment, she lives in Los Angeles.
Early life and Family
Her mother's name is Vanessa Conder-Ledridge, while her father is Roger II Ledridge, she has a younger brother named Harrison Ledridge. She spent most of her early life in Lexington; as a child, DeVore was diagnosed with Attention Deficit Hyperactivity Disorder. Reportedly she was very keen on entertaining her family during holidays, playing some instruments and singing, interestingly having self-taught several musical instruments.
During her childhood, she dreamed of appearing on the Disney Channel, and having developed an interest in performing and music, DeVore enrolled at the School for Creative and Performing Arts in Kentucky. When she was 12 she attended the ITM Talent Showcase held in L.A. Later DeVore booked one of her first commercials with John O'Hurley.
She matriculated from Oak Park High School, California. Even though she's mentioned in her videos that she plans to enroll at college, she hasn't specified which one, precisely.
Career
DeVore kicked off her acting career in 2014, portraying the role of Daisy in the TV series "Clique Wars". In 2016 she landed her most notable role as Amelia Duckworth, appearing in 63 episodes of "Bizaardvark" alongside Olivia Rodrigo and Jake Paul.
The beloved show, which follows two teenagers on their journey of making it big on the internet, ran for three seasons. DeVore's character is a Do it Yourself  (DIY) diva and beauty guru, who has a YouTube channel for make-up, fashion, and lifestyle tips. When she was cast in the role, she made a post saying how thrilled she felt, quoting Dove Cameron as her inspiration. In the same year, she also appeared in the short video entitled "Bizaardvark: Justine Magazine Exclusive".
In 2017 she starred in two shorts videos for Disney channel, "Disney Channel Stars: Legendary" and "Disney Channel Stars: DuckTales Theme Song". Two years later, she appeared in the TC series documentary "Teens Wanna Know."
Social Media Presence
While simultaneously working on her acting career, DeVore also became very engaged on social media platforms.
Her Instagram account has over 700,000 followers, on which she usually posts outfit inspirations, selfies, and photos from her travels. On Twitter, she has over 20,000 fans, and mostly tweets about current political and social issues. On the other hand, she has amassed quite a following on TikTok, which at the moment counts  2.6 million followers with a total of 86.4 million 'likes' – her dance videos and sketches get an average viewership of 300,000 per video.
She is also active on Jemi, the content monetization platform, which allows fans to get in touch with various creators for a certain fee. By signing up to her site, you can show DeVore your support, but it also provides you privileges, such as asking her personal questions, and request public shout-outs and video calls.
Besides Jemi, DeVore is also active on a similar online service called Cameo. The site allows celebrities, actors, and influencers to create personalized videos for their fans, ranging in price from 1$ to $2,500 depending on their current popularity and fame.
DeVore launched a YouTube channel in 2016, posting the video entitled "FIRST VIDEO!!!! (feat. Bryana Salaz)". Even though she initially thought of doing YouTube more seriously, she stopped posting due to numerous obligations. The last video she posted was in 2019 entitled "My Everyday Makeup Routine", but her channel still has 40,000 subscribers.
Who is Devore dating at the moment?
The aspiring actress is at the moment single, and very secretive about her romantic life. In 2017 she was in a relationship with social media personality Camerin Kindle, perhaps best known for his association with Team 10 members and Logan Paul.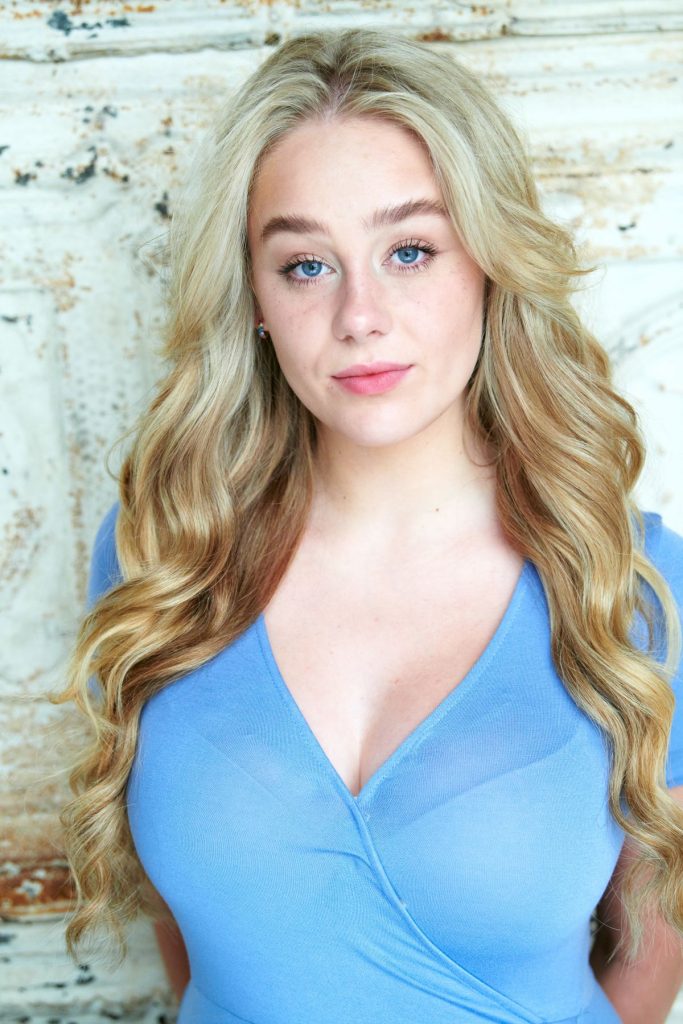 Reportedly the romance didn't last long as they quickly parted ways. Since then, DeVore hasn't been linked to anyone else.
Gay or Straight?
DeVore is an avid supporter of the LGBTQ community, which prompted many fans to speculate on and question her sexuality. She also posted a photo of herself wearing a rainbow sweater and holding LGBT flag with captions "Coming out day? Sounds Pan-tastic to me! #yeaimqueerwhosasking Happy Pride month beautiful humans." Naturally many understood this as her act of coming out as pansexual or bisexual. In December 2020, she posted a photo on Instagram hugging and kissing a girl; it's uncertain whether she is her girlfriend or just her friend. Additionally, her Instagram description features a rainbow flag with she/he next to it.
Physical stats, interests
Devore is 5ft 5ins tall (165cm), weighs around 112lbs (51 kgs), and her vital statistics are 32-24-33. Her natural hair is blonde; her eyes are blue.
Growing up, she was a great fan of the singer and actress Dove Cameron. Her mother said in an interview that the first time DeVore met Cameron she had broken down in tears and disbelief after getting her autograph.
When it comes to her interests and hobbies, she is a very versatile individual; she likes riding, playing instruments, street art, and photography. Like many adolescents, she is a great fan of fashion, beauty, and style.
As someone who has endured bullying, she is very vocal about it and aims to spread positivity in the world.
As an animal person, she has a Huskie dog named Dior.
On her official site, she stated that her dream role would be in an action movie.
Even though she hates flying, she overcame that fear and went to Denmark. Her dream locations are Italy, Ireland, and India.
Her favorite actress is Jennifer Lawrence, while her favorite movie is "The Blind Side".
What is her net worth?
As of mid-2021, her estimated net worth is around $200,000, earned through her career as an actress. Given her huge media popularity, it's believed that she additionally earns money through paid posts and brand promotions.
More about Devore
In her interview for Famous Birthday, she discussed her favorite things about being an actor, sngyid: "The feeling that I get from acting, and scenes it is like everything around me does not exist, and I'm totally in that scene, and I think that is the coolest thing ever. I love meeting new people, and with acting, you get to meet a lot of cool people with the same interests and personalities."
Given that she grew up in Kentucky, she had a strong country accent which, according to her manager, was a disadvantage, so she worked with a dialect coach to break it. Regarding her goal in life she said "My biggest, highest goal in life is to work in a movie with Jennifer Lawrence. That would be amazing. She is like the best thing since sliced bread."