• Don Swayze is an American actor, best known for his role in 'Evasive Action'.
• He has appeared in over 100 movies and TV series, and has also worked as a stuntman.
• He is the brother of the late actor Patrick Swayze.
• Don is married to his second wife Charlene Lindstrom, and has one daughter with his first wife.
• His net worth is estimated at over $3 million.
Who is Don Swayze?
Donald Carl 'Don' Swayze was born in Houston, Texas USA, on 10 August 1958 – his zodiac sign is Leo and he holds American nationality. He's an actor who's perhaps still known best for his portrayal of Ian Kellen in the 1998 action thriller movie "Evasive Action", which starred Dorian Harewood, Ray Wise and Roy Scheider, and follows several convicts who are planning to escape while being transferred by train to a new prison.
Don's also known for being the brother of the late actor Patrick Swayze (1952-2009).
Early life and education
Don was raised in Houston alongside his brothers Patrick and Sean Kyle, and sisters Vickie Lynn (1949-1994) and Bora 'Bambi' Song, by their father Jesse Wayne Swayze who was an engineering draftsman and who died in 1982 aged 57, and their mother Patsy Swayze who was a dancer, dance instructor and a choreographer, and who died in 2013 aged 86.
Don attended a local high school at which he took part in sports, as he played baseball, basketball and football, and for some time even had ideas of becoming a professional baseball player. He was also interested in acting, having appeared in a couple of school plays, however, Don wasn't intending to pursue an acting career back then. He matriculated in 1976 and while he hasn't spoken about his further education, it's widely believed that he enrolled at a college and obtained his Bachelor's degree in 1980.
He also studied acting at The Beverly Hills Playhouse.
Roles in movies
Don has appeared in more than 100 movies and TV series, and we're going to mention some of his most notable performances in this article.
He made his debut film appearance in the 1984 comedy "I Married a Centerfold" which failed to attract any attention, and after over 10 years of appearing only in movies which were box office and critical failures, he was invited to play Raider Leader in the action adventure drama "Babylon 5: Thirdspace", written by J. Michael Straczynski, directed by Jesus Salvador Trevino and which starred Bruce Boxleitner, Claudia Christian and Mira Furlan. It follows the crew of the spaceship Babylon 5 who find a strange artifact floating in space.
Don continued to portray supporting characters in various mediocre movies, such as the 2003 action thriller drama "Betrayal", the 2004 comedy "Knuckle Sandwich", and the 2005 drama "Waterbone".
The year 2009 saw him portray Bouncer in the drama "Powder Blue", written and directed by Timothy Linh Bui, and which starred Jessica Biel, Forest Whitaker and Eddie Redmayne. The movie follows a stripper, a suicidal former priest, a former convict, and a mortician who have gathered to spend Christmas together.
Perhaps the most popular movie in which Don has appeared was the 2019 western drama "Deadwood: The Movie", written by David Milch and Bryan Law, directed by Daniel Minahan and which starred Timothy Olyphant, Ian McShane and Molly Parker. It follows the lives of people living in the city of Deadwood, especially Marshal Seth Bullock and Al Swearengen as their clash with Senator George Hearst, and the film won three of the 39 awards it was nominated for, including eight Primetime Emmys.
Don's just recently finished shooting for the upcoming drama "The Wind of Heaven", while he's about to start shooting for the romantic drama "Holy Masquerade", and the biographical drama "Fragments from Olympus: The Vision of Nikola Tesla".
Roles in TV series
Don made his debut TV series appearance with his portrayal of Pug in the 1985 episode "Follow the Yellow Gold Road" of the mystery crime action "Street Hawk", while the following years saw him appear in an episode of various series, such as the action adventure comedy "The Fall Guy", the western drama "Paradise", and the crime drama "The New Adam-12".
His first notable performance was in 1999, when cast to play a supporting character in the comedy "Movie Stars" created by Wayne Lemon, and which starred Jennifer Grant, Harry Hamlin and Mark Benninghoffen. The series follows a Hollywood family living in Malibu, and was nominated for a single award.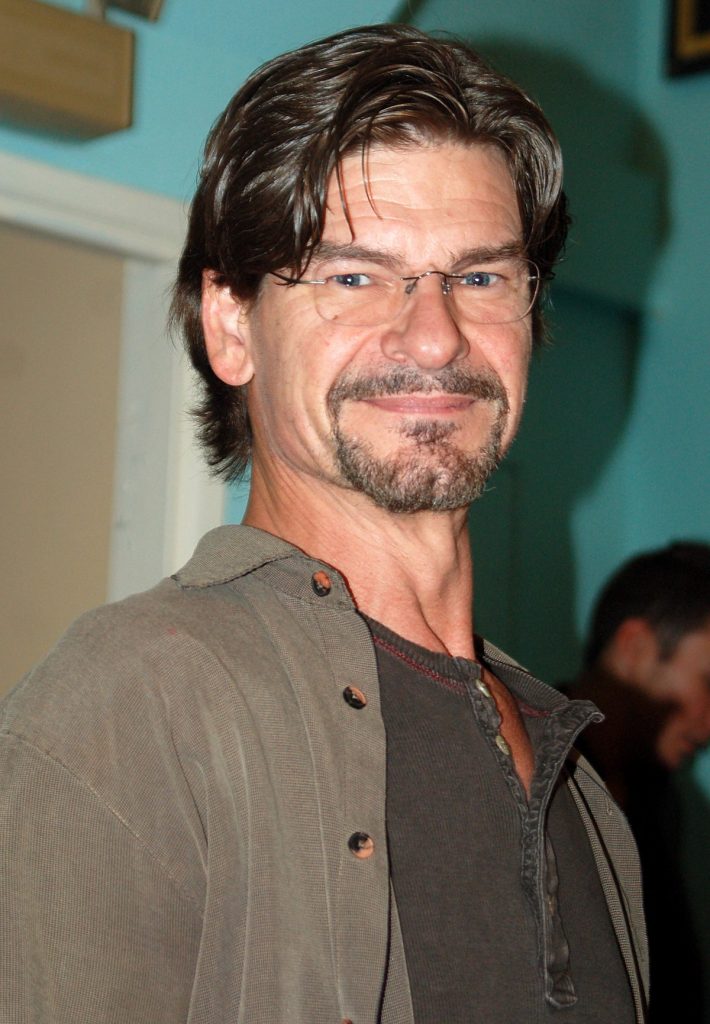 In 2003, Don was cast to play The Tattooed Man in six episodes of the hit mystery fantasy drama "Carnivàle", created by Daniel Knauf, and which starred Michael J. Anderson, Clancy Brown and Adrienne Barbeau. It follows a minister and a farm boy who have just learned that they are to play an important role in a war between Hell and Heaven, and the series won 14 awards including five Primetime Emmys, while it was nominated for 26 other awards. The following years saw Don make a guest appearance in an episode of various series, such as the mystery crime drama "Without a Trace", the comedy "My Name Is Earl" and the mystery crime drama "Shark".
In 2010, he portrayed Gus in six episodes of the critically acclaimed mystery fantasy drama "True Blood", while the same year saw Don play Shaw Roberts in the long-running romantic drama "The Young and the Restless", which has been airing since 1973 and numbers over 12,200 episodes.
The following ten years saw him make a guest appearance in numerous series, while a couple of his most recent roles have been in the 2019 episode "Camp Redwood" of the horror thriller "American Horror Story", five episodes of the 2020 drama "Sons of Thunder", and the 2020 episode "Under the Gun" of the crime comedy "The Rookie".
Other credits
Don has worked as a stuntman on three movies: the 1994 action adventure thriller "Drop Zone", the 1997 action thriller "Most Wanted", and the 1998 mystery crime drama "Letters from a Killer".
He received special thanks for two 2011 short movies entitled "Hans, Lee & Papa Schultz" and "Miss Feet".
Don has made a guest appearance in the talk-shows "The Howard Stern Radio Show" and "The Millionaire Matchmaker", and has been featured in the documentary movies "Mein Baby gehört zu mir! Die Dirty Dancing Doku" in 2017, and "I Am Patrick Swayze" in 2019.
Stephen Savage is proud to announce that Don Swayze will be playing the role of Captain Hanratty in the exciting new series, Tucker's War.

Posted by Tucker's War on Wednesday, April 13, 2016
Love life and wife
Don prefers to keep the details of his love life to himself but it's still known that he has married twice. On 21 December 1985, he exchanged vows with Marcia Rose Goebel, a former American actress who has five acting credits to her name, including her voicing performance in the 1995 video game "Command & Conquer". On 8 April 1988, she gave birth to their daughter Danielle, but in 1993 Don and Marcia divorced for unknown reasons.
He went on to date the French actress Nathalie Boyer sometime in the 2000s, and they were together for a year before splitting. On 26 June 2014, Don married Charlene Lindstrom, and it appears that the two have decided not to have children together.
He hasn't mentioned any other women he has perhaps been with, and as of March 2021, Don's married to his second wife Charlene, and has one daughter with his first wife Marcia Swayze.
Don Swayze (Patrick's brother) as a Crazy Ralph type. Into it. #AHS1984 pic.twitter.com/C83sHXEip4

— John Squires (@FreddyInSpace) September 19, 2019
Hobbies and other interests
Don's physically active even today – in his 20s and 30s he was a cross country mountain biker, and was also a skydiver. He enjoyed working out at the gym, and had multiple training sessions each week.
He's a huge lover of animals, and has with his wife founded the Swayze Ranch near Los Angeles, California which functions as an animal therapy ranch. Don's also interested in philanthropy, and has launched the Swayze Foundation.
He's keen on travelling, and his acting career has taken him all around the world, while a couple of his favorite cities amongst the ones he has visited include Paris in France, Miami in Florida and Las Vegas in Nevada.
Don has his own favorite actors and actresses, some of whom are Robert Downey Jr., Vin Diesel and Angelina Jolie, and a couple of his favorite movies are "Iron Man", the franchise "Fast and Furious", and "Mr. and Mrs Smith".
Age, height and net worth
Don's age is 62. He has short brown hair and blue eyes, his height is 6ft (1.84m) and he weighs around 174lbs (79kgs). As of March 2021, his net worth has been estimated at over $3 million, while his brother Patrick's net worth at the time of his death was estimated at over $40 million.
Who was Patrick Swayze?
Patrick Wayne Swayze was born in Houston, Texas USA, on 18 August 1952 – his zodiac sign was Leo and he held American nationality. He's perhaps still remembered for his portrayal of the lead character Johnny Castle in the 1987 evergreen romantic musical movie "Dirty Dancing", which also starred Jennifer Grey and Jerry Orbach, and follows Frances 'Baby' Houseman who, while staying with her family at the resort Catskills, falls in love with Johnny Castle who's a dance instructor.
The movie won 10 awards including an Oscar for original song, while it was nominated for six other awards.
Patrick was raised in Houston, and studied at St. Rose of Lima Catholic School before moving on to Oak Forest Elementary School. He then attended Black Middle School, and in 1966 enrolled at Waltrip High School before switching to San Jacinto College Central from which he matriculated in 1970. He was physically very active during his teenage years, as he practiced dancing, acting and ice skating, and also played football, hoping to become a professional player. Patrick also practiced martial arts including Aikido, Tae Kwon Do and Wushu.
In 1972, he moved to New York City to work on his dancing skills, and soon found himself starring as Danny Zuko in the Broadway play "Grease".
Patrick made his debut movie appearance in the 1979 comedy musical "Skatetown, U.S.A.", and gained recognition in 1985 after starring in the mini-series "North and South". His second movie hit after "Dirty Dancing" was the 1990 romantic fantasy thriller movie "Ghost", in which he starred alongside Demi Moore and Whoopi Goldberg, then in 1991 Patrick starred alongside Keanu Reeves in the action crime movie "Point Break". In the same year, he was named 'Sexiest Man Alive' by the magazine "People", and 1997 saw him receive his own star on the Hollywood Walk of Fame.
In May 1997 while shooting for the crime mystery movie "Letters from a Killer", Patrick hit a tree after being thrown by his horse, resulting in both legs broken and four detached shoulder tendons.
It took him around three years to completely recover, and he made his comeback with his starring role in the 2000 romantic comedy movie "Forever Lulu". A couple of his following notable performances were in the 2001 hit science fiction psychological movie "Donnie Darko", the 2003 romantic drama movie "One Last Dance", and the 2009 crime drama series "The Beast" which turned out to be his final role before his death.
Patrick was 18 years old when he met his future other half Lisa Niemi who was 14, and was being taught to dance by Patrick's mother. They married on 12 June 1975 in a large ceremony attended by their wide circle of friends and family members, and were together until his death. Patrick and Lisa didn't have children although she suffered a miscarriage.
While shooting for the crime series "The Beast" in December 2007, Patrick felt pain in his stomach, and it was revealed that he was suffering from stage IV pancreatic cancer. He underwent chemotherapy at the Stanford University Medical Center and took their experimental drug vatalanib. Numerous newspapers wrote about Patrick, saying that he was close to death and had written his will, while Patrick went on to state that he was feeling well, and that the chemotherapy was working. On 9 January 2009, he developed pneumonia as a consequence of chemotherapy and had to spend a week at a hospital.
On 14 September 2009, Patrick died of pancreatic cancer; his remains were cremated and scattered over his ranch in New Mexico.