• Maria Victoria Henao is the former wife of Colombian drug lord Pablo Escobar.
• She was born in 1961 and married Pablo in 1976 when she was 1•
• She and their two children changed their names and went into hiding after Pablo's death in 199•
• Maria is believed to have been Pablo's advisor and helped him with his drug business.
• She has an estimated net worth of over $550,000.
Who is Maria Victoria Henao?
Maria Victoria 'Tata' Henao was born in Palmira Valle Del Cueca, Colombia, in 1961 – her zodiac sign is said to be Aquarius, and she holds Colombian nationality. She's known only for being the former wife of Pablo Escobar, the late Colombian drug lord.
Early life and marriage with Pablo
Maria was raised in Colombia by her parents Leonor Zuleta and Carlos Henao Vallejo, about whom nothing is known as Maria prefers to keep them away from the media's attention. She hasn't spoken about having any siblings, but is believed to have several.
Maria grew up being interested in various activities, but she also became involved in drugs at a very early age. She was 13 years old when she was introduced to Pablo, while he was 24 at that time. The two started dating, although Maria enrolled at a local high school in the following year.
In March 1976 aged 15 and with her parents' permission, Pablo and Maria exchanged vows in a large ceremony attended by their wide circle of family members and close friends. It was Pablo who nicknamed her 'Tata'. On 24 February 1977, Maria gave birth to their son Juan Pablo Escobar, and their daughter Manuela Escobar followed in 1984.
It's not known whether or not Maria has matriculated, however, it's believed that she obtained her high school diploma in 1979.
Problems in marriage and Pablo's affairs
It has been reported that Pablo had cheated on Maria many times, while the Colombian author and journalist Virginia Vallejo Garcia wrote a book about her affair with Pablo entitled "Amando a Pablo, Odiando a Escobar" ("Loving Pablo, Hating Escobar") released in 2007.
In the book, Virginia also writes about her affairs with a couple of presidents, dictators and politicians – it was turned into a movie in 2017, entitled "Loving Pablo".
Pablo has also been linked with the late Colombian drug distributor Griselda Blanco with whom he apparently had a passionate but secret relationship. He had been mentioned in her diary many times, while Griselda usually referred to him as 'Polla Blanca' (White Cock) and 'Coque de Mi Rey' (My Coke King).
Maria's life after Pablo's death
Pablo was shot and killed by the Colombian police in December 1993, after which Maria and their two children then started running and hiding from Pablo's enemies. They lived in various countries, although spending the majority of time in Buenos Aires.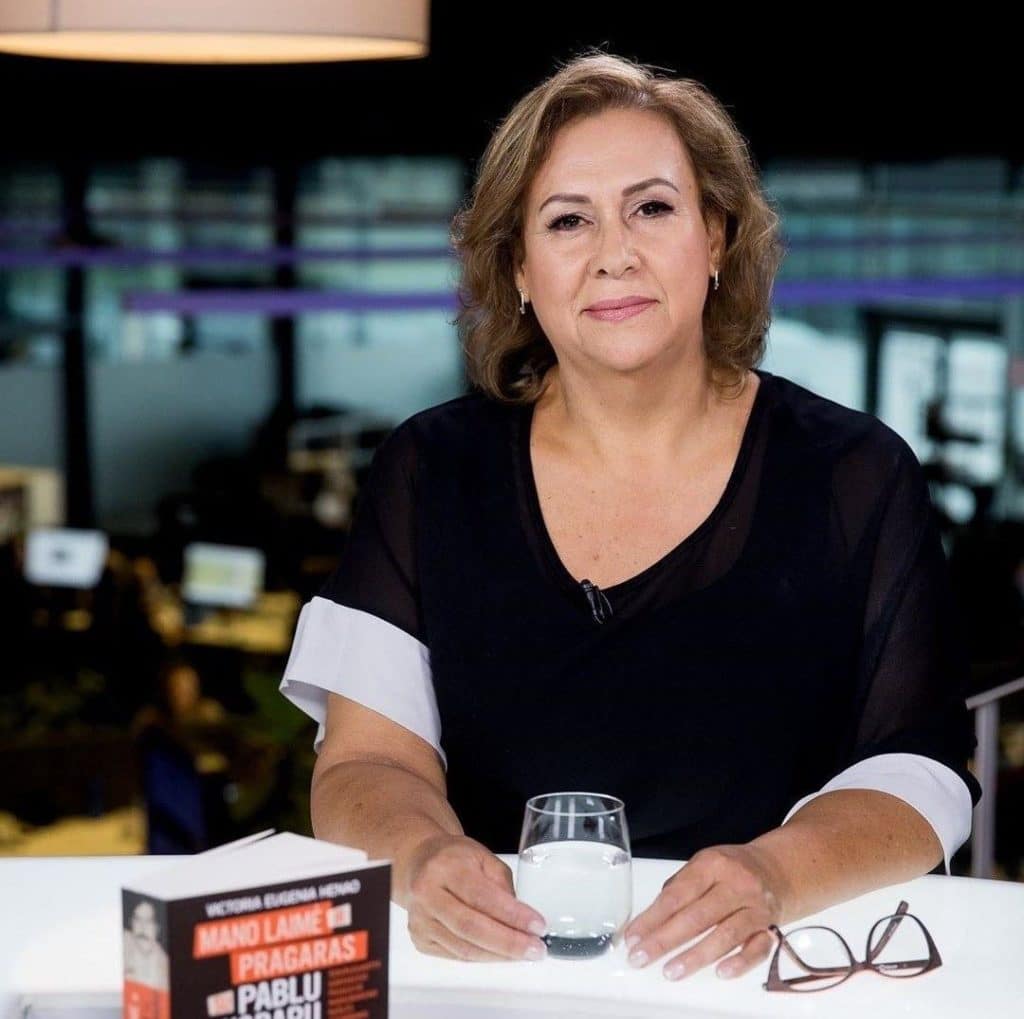 The three also changed their names: Maria became Maria Isabel Santos Cabelleo, Juan became Sebastian Marroquin, while Manuela became Juana Manuela Marroquin Santos.
In 2000, Maria and her son were sentenced to spend 15 months behind bars for money laundering, even though she fought back claiming that she had nothing to do with her husband's business. She has been staying away from the media's attention since her release.
Maria's career
Maria hasn't shared any details with the public concerning her career, but it's widely believed that she was her husband's advisor, and that she helped him with his drug business. In the series "Narcos", based on her and Pablo's lives, she's depicted as a strong woman who often helped Pablo smuggle drugs.
Hobbies and other interests
Maria's keen on travelling, and she and Pablo often travelled together. She has apparently been all around the world, while her favorite country is still Colombia.
She's interested in fashion, and is keeping up with all the latest fashion trends. Maria's also a bit of a shopaholic, as she can be seen shopping for clothes several times each week.
She likes to read books in her spare time, and has read over a 100 since her early age. Maria's favorite genres are history and romance, while her favorite book is ""Guns, Germs, and Steel" by Jared Diamond.
In her spare time, she likes to watch movies starring her favorite actor and actress Robert De Niro and Helena Bonham Carter, such as the trilogy "The Godfather", "Scarface" and "Fight Club".
Age, height and net worth
Maria's 60 years old. She has long brown hair and brown eyes, her height is 5ft 8ins (1.73m) and she weighs around 145lbs (65kgs). As of April 2021, her net worth has been estimated at over $550,000, while Pablo had an estimated net worth of over $30 billion at the time of his death.
Who was Pablo Escobar?
Pablo Emilio Escobar Gaviria was born in Rionegro, Antioquia, Colombia, on 1 December 1949 – his zodiac sign was Sagittarius and he held Colombian nationality. He was the leader of the Medellin Cartel, and reputedly the richest criminal in history.
Pablo was raised alongside his six siblings by their father Abel de Jesus Dari Escobar Echeverria, and their mother Hermilda de Los Dolores Gaviria Berrio's farm. Abel died in 2001 aged 91 while Hermilda died in 2006.
Pablo became involved in criminal activities at a very early age, when he met Oscar Benel Aguirre and the duo started tricking people for money in the streets, selling cigarettes and stealing vehicles. In the early '70s, he kidnaped a Medellin executive for $100,000. At that time, Pablo's dream was to have one million Colombian pesos before he turned 22; aged 26, he had 100 million pesos (around $3 million).
It was in the mid '70s that he began smuggling cocaine by flying planes out from Colombia to Panama and vice versa, and eventually to the USA. In May 1976, Pablo was arrested alongside several other men after they were caught with 18kgs of white paste, however, after he had his two arresting officers murdered, all charges against him were dropped.
As the demand for cocaine grew bigger in the US, Pablo smuggled more of it, then in 1982 he also became an alternate member of the Chamber of Representatives of Colombia. At the peak of his career, Pablo's cartel was smuggling 15 tons of cocaine a day, valued at $70 million, and supposedly spending about $1,000 a week only for rubber bands. Around 10 percent of their money was allegedly eaten by rats every year.
After the Colombian liberal politician Luis Carlos Galan Samiento was murdered, the Colombian politician Cesar Gaviria ordered the police to move against Pablo, his cartel and the other cartels. Pablo surrendered to the authorities in 1991, and was sentenced to stay in the prison designed to his own requests called La Catedral.
The prison had a football pitch, a Jacuzzi, a huge dollhouse, and a waterfall. On 22 July 1992, Pablo was moved to another jail because he was still able to work from La Catedral, and because the news of his activities reached newspapers.
Pablo escaped from jail, but other cartels turned against him, forming the group Los Pepes who killed most of his relatives and friends including his lawyer. On 2 December 1993 after a 16 months search for Pablo, he was found and killed by one of the three ad hoc special operations units Search Bloc. He was shot three times with the final one through his ear killing him; Pablo's brothers believe that he committed suicide, as he had said to them once that he would, if cornered, 'shoot himself through the ear'.