Eden Brolin:
• American singer and actress known for her role as Mia in "Yellow Stone" and Charlie Singer in "Beyond"
• Daughter of award-winning actor Josh Brolin
• Made acting debut in 2008 and joined main cast of "Beyond" in 2017
• Lead singer of indie pop music band "Atta Boy" with 2 albums released
• Engaged to actor Cameron Crosby with whom she lives in New York City
Eden Brolin is as American singer and actress, who is perhaps best known for her role as Mia in "Yellow Stone" and Charlie Singer in "Beyond". She is also known as the daughter of award-winning actor Josh Brolin.
Find out more about Eden Brolin in this biography.
Early Life, Family, Educational Background
Eden Brolin was born on 18 April 1994 under the Aries zodiac sign, to actors Josh Brolin and Alice Adair in Los Angeles, California USA. Eden comes from a family of rich actors – her father Josh followed in the footsteps of his own father James Brolin, and her mother was an actress too, who starred as Diane Macbride in "Quantum Leap". Therefore, one can say that she grew up in the lap of luxury.
However, Eden and her older brother Trevor were not raised in the conventional American family setting. Two years after Eden's birth, their parents filed for divorce for undisclosed reasons, and their father went on to marry Diane Lane in 2004. He divorced again in 2013, and married for the third time to model Kathryn Boyd three years later.
Thus, Eden and Trevor Brolin grew up in a large family. There are currently no details available on her educational background.
According to Eden, she had no idea that she would become an actress, only mentioning that she always had a natural curiosity about everything.
Career
Acting Career
Over the course of Eden's acting career, she has made numerous appearances in both films and TV shows. She made her acting debut in "X" in 2008, a short film in which she starred as Jasmine. Few years later, she landed her first lead role as Dora in "I Dream Too Much", an American coming-of-age film, starring opposite Danielle Brooks and Diane Lad.
In 2016, she played the role of Susan Atkins, a hardcore criminal in Lifetime Network's "Manson's Lost Girls", a film directed by Leslie Libma and based upon true events.
The film was received with mixed reactions – some film critics criticized the film negatively, one of them even calling it 'a lazy ham-handed version of the story'.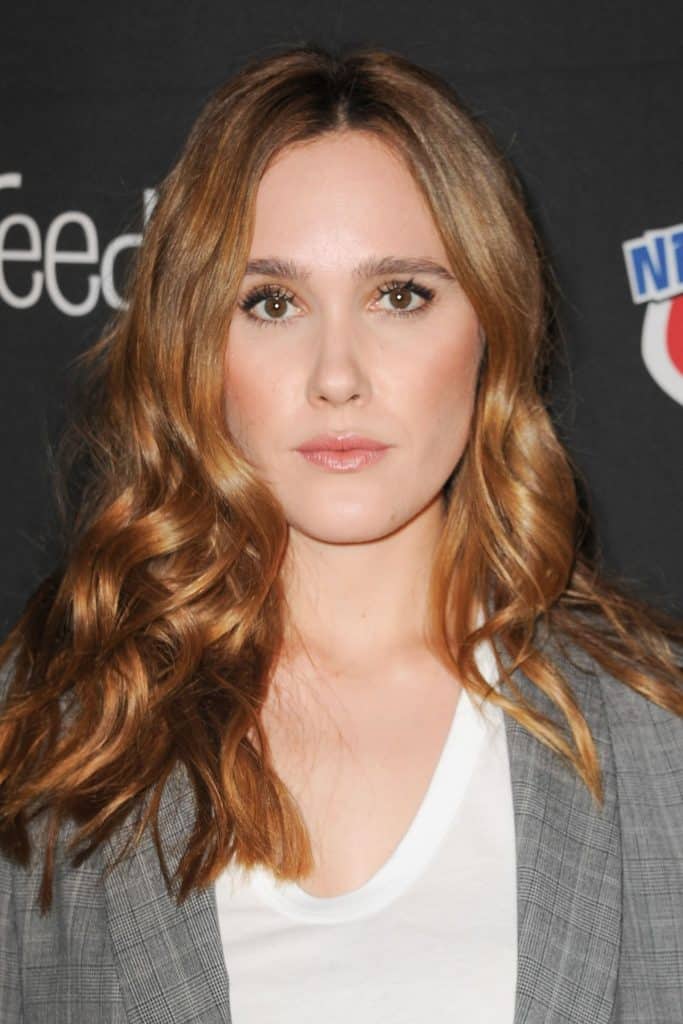 Eden Brolin next landed a recurring role as Charlie Singer in the first season of the American fantasy drama "Beyond" in 2017. In its second season, she was brought aboard the main cast, alongside Burkely Duffield, Dilan Gwyn and Romy Rosemont. She appeared in a total of 15 episodes in the series.
After her stint as Charlie Singer, the actress gained a lot of traction in the entertainment industry, and started landing more prominent roles. Eden joined the cast of "Yellowstone " for its third season in 2018, playing Mia, the determined woman and lover of Hurdstrom, a character portrayed by Jefferson White.
Her determined personality and the unfolding of her love story with Hurdstrom made the TV show a fan favorite. and Eden a superstar.
In 2019, the actress starred in a stage production of "Hamlet", as Ophelia. Her other projects include "Emerald City" (2016), "Code Black" (2016) and "Arkansas" (2020) among others.
Musical Career
While Eden pursued her acting career, she carried her passion for music with her. Atta Boy is an indie pop music band formed by Eden (the lead singer) and her high school buddies Freddy Reish (guitarist), Lewis Pullman (drummer) and Dashel Thompson (pianist) in Los Angeles.
Their debut album, "Out of Sorts" was released as an experimental project in 2012, a year after they graduated from college, and was received positively by the global audience which soon spanned over 70 countries.
Eight years after their first album, they released a sophomore album entitled "Big Heart Manners" in June of 2020.
Their second single entitled "Shade" was one of the hit songs from their sophomore  album, "Big Heart Matters". Music critic Hal Horowitz recognized the progress in the band's music quality, referring to their second album as a 'more cohesive collection'. Since their debut in 2012, their music has been streamed over 12 million times, and they have over 160,000 monthly listeners on Spotify.
The band has fan merchandise available for sale on their official website.
Personal Life, Relationship
Eden Brolin and actor Cameron Crosby started dating on 6 August 2017, celebrating their first anniversary in 2018, soon after which Cameron proposed to Eden. She shared the news on Instagram using a poem from Rumi as her caption, while showing off her emerald engagement ring in a selfie with her fiance.
The couple enjoy shooting slingshots and are obviously very much in love. Cameron often sings the praises of his fiancee and once shared an Instagram post where he wrote: 'I am a lucky man to celebrate one year shooting our slingshots… I like my life with you'.
Although Eden is a public figure, she's not a frequent user of social media. She does have an Instagram page (@edenbrolin) with over 40,000 followers, but posts only a handful of times a year. She advises up and coming actors to trust their intuition and never stop working hard.
Eden Brolin now resides in New York City, with her fiance and their dog.
Appearance, Clothing Style
Eden has long blonde hair and brown eyes. She is 5ft 8ins (1.73m) tall, and weighs around 125lbs (57kgs). Her way of dressing is both carefree and stylish. Most times you can find Eden in sweatpants and tank tops. On rare occasions, she might even wear a dress.
Hobbies, Favorite Things and Interesting Facts
Eden Brolin likes spending time outdoors; her hobbies are horseback riding, snowboarding and fishing.
She loves starting her day with a cup of coffee.
She is a fan of Stephen King.
"The Shining" is her favorite movie.
Her favorite book is "Pet Sematary".
She can play the guitar.
Eden is vocal in her advocacy against racism.
Net Worth and Salary
Eden's net worth is estimated to be around $9 million, while her father Josh Brolin has a reputed net worth of over $45 million. Any property owned by Eden Brolin is currently kept private.